Imbewu Teasers: October 2020
October 2020 Imbewu The Seed episodes revolve around Fikile and Nkululeko's admiration for each other. Shria sees an opportunity to destroy Nkululeko, a plan she has been holding for some time. Will her evil antics work? Read the following October 2020 Imbewu teasers to discover how Nkululeko navigates.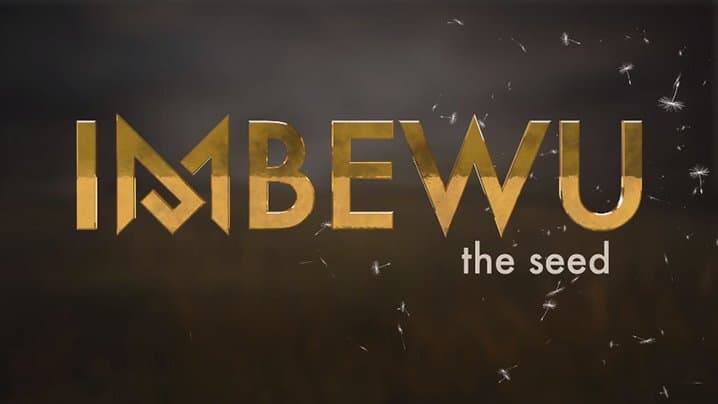 Imbewu The Seed is undoubtedly one of the most-watched soapies in Mzansi. You can catch the drama on eExtra every weekday at 10:20 am and on eTV every weekday at 9:30 pm. If you like daytime binge-watching, eTV airs the soapie's repeat at 12:30 am. For weekday busy bees, you can binge-watch the omnibus, which airs at 11:20 am on Saturdays on eTV.
October 2020 Imbewu teasers
Find out why Phakade and Phunyuka investigate Menzi's past. What juicys secret do they unearth? Will Fikile and Nkululeko give up their admiration for each other? Why does Shria want to destroy Nkululeko so badly? Read these Imbewu The Seed teasers to find out.

1st October 2020 (Thursday – E644)
An inner feeling tempts Zethu to admit to Nkululeko that she was responsible for bringing Fikile's ex-fiancé back to her life. Fikile had earlier disappeared without a trace. Will she make the confession?
2nd October 2020 (Friday – E645)
Zithulele wants Nokuzola to come and live with him. He is also not pleased when Zakithi employs Nokuzola as an attorney. Will she agree to move in?
5th October 2020 (Monday – E646)
The church gatherings do not please Sebenzile. Lindo proposes that she makes the church less boring by coming up with a little fun herself.
6th October 2020 (Tuesday – E647)
Zakithi is unlucky when it comes to love matters. She makes it clear that she is not interested in Menzi. Is it a choice or fate?
7th October 2020 (Wednesday – E648)
The Bhengu household has a family meeting that does not proceed as planned. Zithulele is not pleased when Menzi comes to eat dinner with the family.
8th October 2020 (Thursday – E649)
Shria has an evil motive. She motivates Fikile to obey her consciousness. Shria knows that Nkululeko has feelings for Fikile, a weakness that she is going to utilize to destroy him.
9th October 2020 (Friday – E650)
Nokuzola finds herself in a hostile environment. Zakithi and maNdlovu make her miserable. How will she get out of their claws?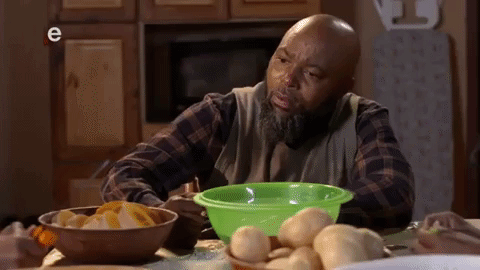 12th October 2020 (Monday – E651)
Punyuka is ready to start working. Phakade is ready to assist him in what he is doing. The two start to dig deeper into Menzi's past life.
13th October 2020 (Tuesday – E652)
Phunyuka finds out interesting details concerning Manzi's past life. The Bhengu household is finally relaxed after finishing the cleansing ritual. Will the household's peace last?
14th October 2020 (Wednesday – E653)
Nkululeko feels guilty after engaging in a romantic moment with Fikile in the elevator. Will their affection for each other stand?
15th October 2020 (Thursday – E654)
Nkululeko is not willing to have a romantic relationship with Zethu. Is it because of his affection for Fikile? Nokuzola is presented with a job that does not please her. Will she take it?
16th October 2020 (Friday – E655)
The Bhengu women are not pleased with Nokuzola's cheeky behavior. They feel that she is raising her status too much. On the other hand, Sebenzile has a conversation with Mbali and tells her to work towards her dreams.
READ ALSO: Made for Each Other teasers: October 2020
19th October 2020 (Monday – E656)
Fikile is not pleased with Nkululeko's fake proposal. She confronts him for it. Sebenzile finds out that Mbali is having issues with her spouse because of her.
20th October 2020 (Tuesday – E657)
Nokuzola is still causing tension. She continues to be disrespectful. Will she ever cool down?
21st October 2020 (Wednesday – E658)
Phakade, who has been working with Phunyuka, wants to let Mazulu know details about Menzi's secret. Nkululeko and Zethu have a disagreement concerning lobola discussion. Is Nkululeko willing to pay?
22nd October 2020 (Thursday – E659)
Thokozile wants Nkululeko to terminate Fikile's employment. Firing her would help mend his relationship with Zethu, given his admiration for Fikile. Will he do it?
23rd October 2020 (Friday – E660)
Phunyuka informs Phakade about the criminal case that had been charged against Violet. Nkululeko makes advances that Fikile cannot refuse. Will he leave Zethu for her?
26th October 2020 (Monday – E661)
Zakithi cannot hide her feelings towards Menzi. Phunyuka may do something terrible to Nkululeko, which worries Thokozile.
27th October 2020 (Tuesday – E662)
Fikile feels guilty, which makes her worried. She cannot reveal her secret to Shria. Thando suggests to Celiwe that they should come up with dating profiles.
28th October 2020 (Wednesday – E663)
Phakade helps Violet escape and takes her to church, where she will not be seen. He is, however, surprised and worried at the same time when Violet starts to exhibit a weird behaviour. Will he leave her there?
29th October 2020 (Thursday – E664)
Cheliwe is excited she is going on a date. She earlier created a dating profile with Thando. The outcome is, however, not what she anticipated.
30th October 2020 (Friday – E665)
Nkululeko has a plan to protect Fikile. He wants to quit his position as the CEO. Will his action be accepted?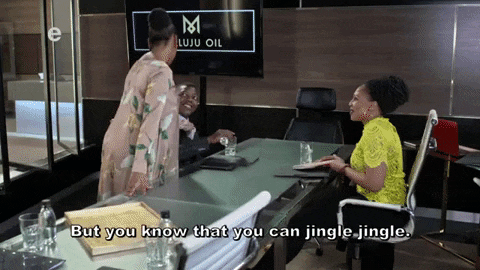 READ ALSO: Getroud met Rugby teasers: October 2020
What happens to your favourite Imbewu characters?
Imbewu October episodes are exciting. Fikile cannot resist Nkululeko, and neither can he. Zethu has been working to bring Fikile down. Bringing Fikile's abusive ex-boyfriend back could not break Fikile and Nkululeko's bond. Here is a detailed description of the events that happened to some of the Imbewu cast.
Nkululeko
He has open admiration for Fikile. Shria, who has been looking for an opportunity to ruin him, considers his affection for her as a weakness to destroy him. Thokozile suggests that he terminates Fikile's employment to save his relationship with Zethu. He instead steps down as the company's CEO to protect Fikile. Will their admiration for each other stand the test of time?
Nokuzola
The Bhengu women feel that she is being disrespectful by overstepping her status. She, however, does not show any sign of change.
Menzi
Zakithi makes it clear she has no interest in him. Is it true? His arrival at the Bhengu family dinner is not welcome, as Zithulele is against it. Phakade and Phunyuka start to investigate his past life, and they find interesting details. Phakade later wants to tell Mazulu about his hidden secrets.
You have no reason to miss the drama on Imbewu this October. The above Imbewu teasers reveal the action you should expect to witness.
READ ALSO: Family Affairs teasers: October 2020
Briefly.co.za published the highlights of October 2020 Family Affairs episodes. Shivam is struggling with grief after the death of Riya. He does not like his newborn baby, thinking it is responsible for her demise. He later becomes a drunkard.
How does the Shrivastav household bring Shivam back on track? Is Raghav having an affair? Will Amit and Rani divorce? Find out from the teasers.
READ ALSO:
Uzalo Teasers: October 2020
The River 2 on Mzansi Magic teasers: October 2020
This is Fate 2 teasers: October 2020
Source: Briefly News