Norma Gigaba claims Malusi had her arrested to 'teach her a lesson'
- Norma Gigaba has spoken out regarding her arrest by the Hawks, dubbing it unlawful and unconstitutional
- The Hawks have since defended the incident, saying that an arrest warrant for the ex-minister's wife had been issued
- Norma Gigaba has now claimed that Malusi had her arrested in order to 'teach her a lesson'
PAY ATTENTION: Click "See First" under the "Following" tab to see Briefly.co.za News on your News Feed!
Norma Gigaba's lawyers have argued that the ex-minister's wife had been arrested by the Hawks as a 'favour for her husband' despite the charged facing her.
Norma's legal team insisted that the arrest was unlawful and a disguise in order for the Hawks to seize devices belonging to her and to delete material from them.
Advocate Dali Mpofu had also claimed that Malusi Gigaba had the ex-minister had attempted to 'punish' his wife or to 'teach her a lesson' for confronting him and his friends, continuing to say:
"Whatever the true motives, what is clear is that the arrest and its sequelae were plainly unlawful and unconstitutional and must accordingly be declared as such."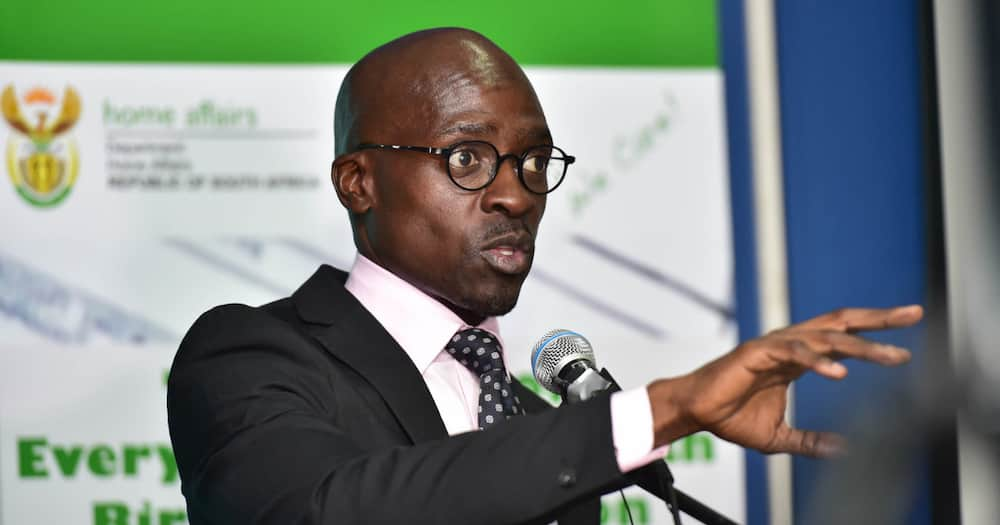 The legal team wanted to know why Police Minister Bheki Cele had not aligned himself with the Hawks' actions in the debacle, a clear sign in their view that the minister was attempting to distance himself from the incident.
Both Mphu and Advocate Tembeka Ngcukaitobi had urged the court to consider the involvement of the Hawks, in what they described as a 'domestic dispute', as unlawful.
Both lawyers were adamant that the Hawks' involvement in the case should come to an immediate end, reports News24.
Arguing on behalf of the Hawks Advocate Dawie Joubert had said that there was no 'justification' for the matter to be turned into a civil case instead of a criminal case against Norma Gigaba.
Joubert had urged the woman to open a case against the Hawks if she felt they had broken the law. The ruling on this case has since been reserved.
Earlier, Briefly.co.za reported that the dramatic episode between the erstwhile finance minister Malusi Gigaba and his wife, Norma, has plunged the already frail health of Gigaba's mother, Nomthandazo, into disarray.
In the latest of what is turning out to be a soap opera in the Gigaba household, the former minister opened a charge of malicious damage to property against his wife of close to six years.
Inevitably, Nomthandazo said this has led to her already weak health deteriorating even more.
"No mother is willing to see her son and his wife fighting, especially in public. However, it is not unusual that couples would sometimes argue over certain things, but doing it in public often leads to unforeseen circumstances," said the elderly woman.
She said she was confident the pair would be able to rekindle their love and put the chaotic episode behind them.
"As a mother all I wish is for them to resolve this and work on being a happy family again. That's my only wish," she said.
Nomthandado told Briefly.co.za that her entire family in Mandeni, Gigaba's homestead in the north of KwaZulu-Natal, was concerned about the latest events.
"Since I heard about this, I started praying that God intervenes in their lives. My health has also worsened, but I know this is just a passing phase. They (Gigaba and Norma) must be strong," said Nomthandazo.
Enjoyed reading our story? Download BRIEFLY's news app on Google Play now and stay up-to-date with major South African news!
Source: Briefly.co.za