Prince Kaybee's boujee fridges gets judged by social media users
- Prince Kaybee is constantly getting ripped for allegedly flashing around his blessings
- Prince Kaybee posted a snap of him casually chilling in his kitchen getting his summer detox on and his SMEG fridge just happened to make an appearance
- Social media users judged Prince Kaybee's boujee fridges hard
PAY ATTENTION: Click "See First" under the "Following" tab to see Briefly.co.za News on your News Feed!
Prince Kaybee is constantly getting ripped for allegedly flashing around his blessings. It is evident that or guy can't even have a fridge in a picture without someone saying something. Jealousy makes you nasty.
Often the public will pick on a certain celebrity for a reason that even the celeb themselves do not understand. Unfortunately, when you become a banter target there is no place, post or outfit that is safe.
Briefly.co.za saw the commotion a recent picture posted by Prince Kaybee caused on social media. The people of Mzansi really have no chill when it comes to Prince Kaybee, shame.
Prince Kaybee is an outspoken guy who is not afraid to entertain a little banter from time to time, and this is probably why he has become a target. Feed it and it will grow baba!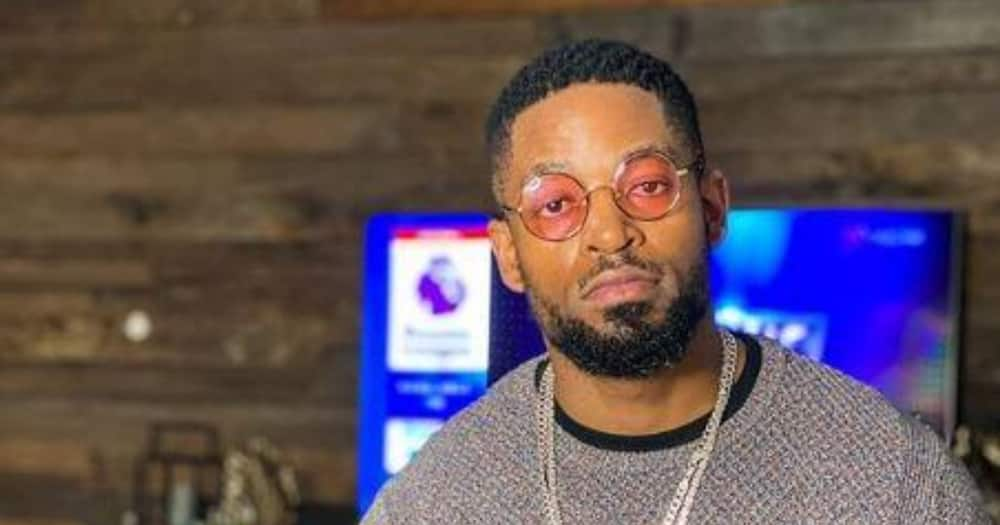 Prince Kaybee posted a snap of him casually chilling in his kitchen getting his summer detox on and, as most kitchens do, his fridge appeared in the background.
Social media went cray over the snap, accusing Prince Kaybee of showing off his boujee SMEG fridge. Shame, the guy was just letting peeps know he's getting ready to shred for summer.
"I imagined it with a nice silver Grey double door fridge but keeee i Pressure led here."
"That fridge is ugly but hey I'm broke mina."
"That 1 million rands fridge is ugly thou."
"I swear the food slap differently when it comes out of that fridge. The apple tastes exactly like the one from the Garden of Eden."
Briefly.co.za previously reported that DJ Maphorisa felt the need to nag Prince Kaybee a little on social media and fans had a good laugh. While it is evident that these two have beef, a little playful banter never hurt noboday.
Artists are forever taking stabs at one another for whatever reason – it literally is a part of the entertainment business. Fans love it and celebs feed off of it.
Briefly.co.za came across a recent post DJ Maphorisa made where he edited a picture of Prince Kaybee and had social media users in stitches. Sometimes you just have to find the bright side and laugh a little.
Enjoyed reading our story? Download BRIEFLY's news app on Google Play now and stay up-to-date with major South African news!
Source: Briefly.co.za