Zondo refuses to 'negotiate' Jacob Zuma's appearance before Inquiry
- Deputy Chief Justice Raymond Zondo has addressed Jacob Zuma's apparent unwillingness to appear at the State Capture Inquiry
- Zondo has now given the former president non-negotiable dates to present himself to the inquiry
- This comes after Zuma cancelled his scheduled appearance before the commission
PAY ATTENTION: Click "See First" under the "Following" tab to see Briefly.co.za News on your News Feed!
Deputy Cheif Justice Raymond Zondo has put his foot down with ex-president Jacob Zuma and set non-negotiable dates for an appearance at the State Capture Inquiry.
Commenting on the situation, Zondo explained that Zuma's lawyers had sent a letter to the commission explaining that preparations for his upcoming corruption trial in addition to poor help made his expected appearance this week impossible.
The ex-president's doctor had advised Zuma against appearing according to the letter with Zondo commenting that:
"His doctor has advised him to limit his movements because of his age and Covid-19. He was seeking legal advice on the implications of the recent amendments to the regulations of this commission. I do not want to comment at this stage on his reasons for deciding that he will not appear before this commission this week."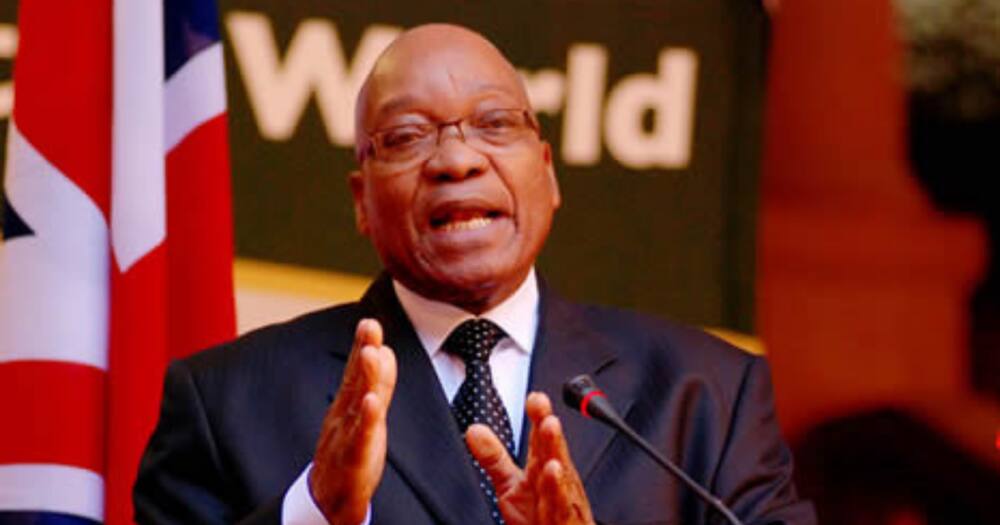 The Deputy Cheif Justice further explained that this had put a spanner in the works as for as the Inquiry's schedule is concerned:
"Since his attorneys informed the commission that he will not be appearing this week, in order for the commission to use its time optimally, arrangements were made for the matter that was going to be heard later in the year to be heard this week. The commission had to rearrange its plans so that we could use this week properly, which otherwise would be wasted."
Zondo further explained that plans were in place for a summons to be issued to ensure Zuma honours his next appearance:
"I decided after the commission had received his response through his attorneys to fix the date for the hearing of the commission legal team's application for an order authorising the issuing of a summons against Mr Zuma. I have determined that that date will be October 9 at 9am."
Zuma's legal team has been informed that, if Zondo is not satisfied with the reasons for a lack of appearance, the ex-president will be subpoenaed:
"I have also determined new dates for Mr Zuma's appearance before the commission since becoming aware of the letter from his attorneys. Those dates are 16 to 20 November 2020. I know that in their letter, his attorneys said that dates should be negotiated with him. No dates will be negotiated with him."
Zondo sternly said that the commission won't be drawn into negotiations on the matter:
"This commission has made it clear to the attorneys who represented him before that this commission does not negotiate dates with witnesses. The commission fixes the dates and people are supposed to appear. If they have good grounds not to appear, then they make a necessary application."
Earlier, Briefly.co.za reported that Zuma had been expected to appear before Zondo in January after a difficult first appearance.
This had also been cancelled with Zuma's attorney's citing ill health and rumours of the ex-president travelling to Cuba to receive treatment for an unknown illness abounding.
During his first appearance, Zuma had claimed to have been a victim of a political plot to sabotage his reputation.
Enjoyed reading our story? Download BRIEFLY's news app on Google Play now and stay up-to-date with major South African news!
Source: Briefly.co.za