New! My Identity Teasers: October 2020
If you have been thinking of joining the soap operas bandwagon, this is the time to do so. My Identity is a new show that will be gracing your screens in October. You cannot afford to miss out on the heated drama in the show. Check out My Identity teasers for October 2020 for details on what to expect.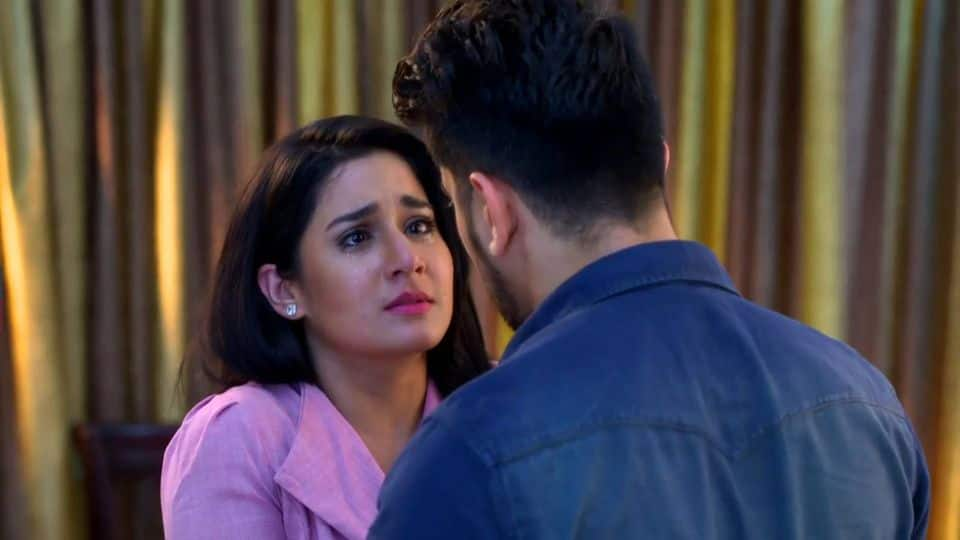 My Identity storyline features a complicated love story that goes through the test of time. It also highlights how selfish family members extend their jurisdiction and dictate the lives of those around them. Will Ashish fight for what he has going on with Asha or will he let his mother choose a woman for him? How about going through My Identity teasers for October 2020 for details?
My Identity teasers for October 2020
In the oncoming My Identity episodes, Avni will realise the painful truth about her life. Asha will equally go through emotional torture when Dayawanti interferes with her relationship with Ashish. What decision will Ashish make regarding his love life?
Episode 1 - Friday, 16th of October 2020
Avni, the daughter of Ashish, focuses on finding herself. Ashish also tries to make Asha, the lady that he has been dating for the past decade, to be his wife.
Episodes 2 - 3 - Saturday, 17th of October 2020
Ashish informs Asha about his mother's critical health condition; although he promises to disclose the detail of their relationship to her. Later, Avni reminds her father about the Sports Day event in her school.
Dayawanti, Ashish's mother, informs her son about her past relationship with Hemant. She goes further to disclose Hemant's wish to have Ashish marry Neela; will Ashish fulfil the promise that he made to Asha? Meanwhile, Avni tries to get her father back into her life.
READ ALSO: Geet teasers: October 2020
Episodes 4 -5 - Sunday, 18th of October 2020
Asha prepares to meet with her man, although she is forced to go to the airport before he shows up. Will they meet before she departs for Kashmir?
Avni gets involved in a fight with Ali, and Asha goes to her neighbour to express her sentiments. Later, Dayawanti announces the details of Neela's and Ashish's proposed marriage.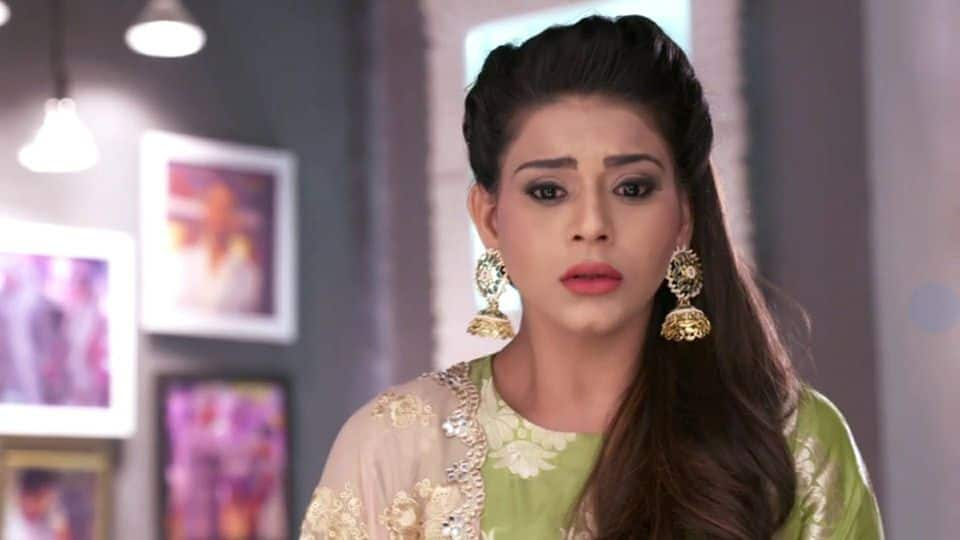 Episodes 6 -7 -Monday, 19th of October 2020
Ashish ends up in police custody for being involved in a fight with one of the residents in Kashmir, and one of the film producers helps in bailing him out. Later, Dayawanti opens up to him about the details of the planned engagement.
Avni outshines Kia in the running competion, and Asha tries to put her worries to rest by telling her that her father will return. Later, Ashish sends Dayawanti an email regarding the engagement, and an unexpected thing happens, which leads to Avni slapping her grandmother Fatima.
Episodes 8 - 9 - Tuesday, 20th of October 2020
Ashish spends some time reminiscing on his past, and he remembers being smitten by someone called Ayesha.
Ashish reaches out to Dayawanti through an email to inform her about his relationship with Asha. While typing the email, he remembers his first encounter with Asha urf Ayesha!
Episodes 10 - 11 - Wednesday, 21st of October 2020
Ashish recalls his experiences with Ayesha and how he pushed Ayesha to act in his movie. He also remembers falling in love with her and how she ended up being a renown actress.
Ashish battles with the reality that awaits him regarding his relationship with Asha; this is because he had lied to Dayawanti about it.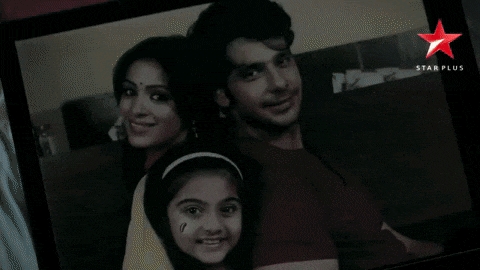 Episodes 12 - 13 - Thursday, 22nd of October 2020
Asha and Ashish miss each other, and they let nostalgia get the better part of them. On the other hand, Neela opens up to Ashish about how she feels towards him, and this leaves him in a dilemma.
Asha prays for her man and his daughter, and Dayawanti makes a firm decision regarding her business when her partner suggests that they should expand their venture. Later, Dayawanti goes through Ashish's email and asks to meet Asha and Avni.
READ ALSO: Deception Zee World cast, full story, plot summary, teasers, final episode
Episodes 14 - 15 - Friday, 23rd of October 2020
Dayawanti decides to go and check out on Avni and Asha. She storms into Asha talking to Asha on the phone and also stumbles upon pictures of Avni and Asha. In the meantime, Avni informs Asha about the old lady who is trying to snoop inside the house.
Ashish opens up to Hasmukh about his sentiments regarding Dayawanti unexpectedly visiting Asha's house. Later, Dayawanti questions Ashish about hiding the truth from her.
Episodes 16 - 17 - Saturday, 24th of October 2020
Dayawanti informs Hemant about Neela and Ashish's engagement. Later, she asks Neela to keep the details of the big occasion a secret, although she is worried that Ashish might not give in to her plans.
Ashish informs Hasmukh about Dayawanti accepting Avni and Asha, and later, Ashish apologises to her for his mistake. On the flip side, Hemant prepares the hospital for the engagement.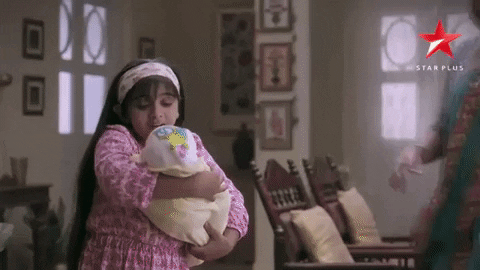 Episodes 18 - 19 - Sunday, 25th of October 2020
Dayawanti confronts Ashish about concealing the details of his relationship. She tries to blackmail by asking him to fulfil her wish. What does she want him to do?
Asha impatiently waits for her man to show up for his daughter's sports meeting; she has no idea that he has been caught up in the engagement mess. Avni comes first in the running competition and is upset that her father failed to show up to cheer her on.
READ ALSO: Jodha Akbar Zee World cast, plot summary, full story, update, songs, teasers
Episodes 20 -21 - Monday 26th of October 2020
Ashish questions Hasmukh for not informing him about the plans that Dayawanti had in mind. He dashes out to see his daughter and apologises to her. Later, Dayawanti advises Neela to plan for a dinner date with her son.
Ashish pleads with Dayawanti to let him meet with his daughter, who does not seem to know much about living an everyday family life.
Episodes 22 - 23 - Tuesday, 27th of October 2020
Dayawanti pleads with Ashish not to reveal the details of Hemant's illness to Neela, and Asha's mother tries to make Avni see the truth about her father. Later, Ashish and Neela go out on a romantic date.
Ashish tries to make amends for not attending his daughter's sports meeting, although she feels neglected. Will he clear the air about what is happening regarding Asha and Neela?
Episodes 24 - 25 - Wednesday, 28th of October 2020
Dayawanti accuses Asha of using black magic on her son; hence, she forces him to marry Neela. Her accusations make Ashish mad at her. Meanwhile, Asha tries to make it up to Avni, although Avni insists on knowing why her father failed to show up on Sports Day.
Hemant plays a voice recording of Neela's mother, and it makes her emotional. While at school, Kia bullies Avni, and when the principal questions her, she responds rudely; this makes Asha get concerned about her sudden change of attitude.
Episodes 26 - 27 - Thursday, 29th of October 2020
Avni dupes Asha and her dad about being summoned by the principal, and when Ashish fails to show up, the principal asks Asha about his whereabouts.
The principal informs Asha that Avni has Duck's syndrome. On the other end, Neela opens up to Ashish about Angy; a young girl in her orphanage who is suffering from depression. Later, Avni finds out the shocking truth.
READ ALSO: M-Net novela Legacy: cast (with images), plot, full story, trailer
Episodes 28 -29 - Friday, 30th of October 2020
Avni eavesdrops Ashok referring to her as an illegitimate child; hence, she asks Asha what it means to be an illegitimate child. Will Asha reveal the bitter truth to her?
Hasmukh tries to make Ashish forget about Avni and Asha, and Avni and Ali unexpectedly show up at the wedding. A chaotic scene ensues when they meet Ashish there.
Episode 30 - Saturday, 31st of October 2020
Avni and Ali head over to Fatima's house to inquire about the meaning of being an illegitimate child, and their findings provoke Avni to make a difficult decision about Ashish. Meanwhile, Ashish narrates the details of what transpired at the party to Asha.
Ashish
Ashish gets caught up in a love triangle. He genuinely loves Asha although his plans to marry her do not come to life. He decides to guard his ailing mother's wishes, and his mother chooses someone else to be his wife. He loses touch with Asha and Avni as he tries to have a relationship with Neela. Will he regret his choice?
Dayawanti
Dayawanti decides to choose a wife for her son without considering what he feels for the woman that he has been dating for more than ten years. She secretly arranges an engagement party for her son without his consent. She even goes further to turn his son against the woman that he genuinely loves. What will her end game be? Will she attain her goal?
My Identity teasers must have left with mixed impressions about Ashish and how much he is affecting those around him. Make sure to tune for more details about the soapie. The premier episodes of the show will air on Star Life every day as from 20h00.
READ ALSO: The River 3 on 1 Magic teasers: October 2020
Briefly.co.za recently reported the details of The River 3 teasers for October 2020. In the highlights, Tumi battles what she feels for Lindani; who does not seem ready to change his mind about his decision. Lindiwe equally gets into a complicated situation in a quest to save a close friend. Will they get out of their tricky situations?
Scandal! Teasers: October 2020
Gomora teasers: October 2020
Vierspel Vuurspel teasers: October 2020
Source: Briefly News