New! The Candidate teasers: November 2020
If you are not a big fan of watching TV, soap operas might be the one thing that could change everything for you. Your mood will be lifted when you choose to binge-watch a new soapie. If you have been looking for an interesting drama-filled soapie, check out The Candidate teasers for November 2020.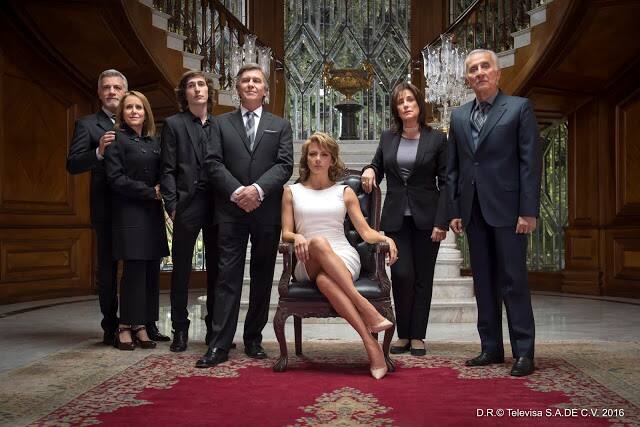 The Candidate is a new soap opera that will be gracing your screen in November. It reveals the extremities that conflicting parties are willing to subject their opponents to in the name of revenge. You will be startled to learn about the deeds that some will be up to. The Candidate teasers for November provide highlights of what you ought to prepare for in the oncoming episodes.
The Candidate teasers for November 2020
Teresa makes a significant decision regarding her life, and Cecilia does the unthinkable when she gets close to Alonso. This move does not sit well with Regina, who is also facing the pressure of being the presidential candidate. Will she focus on what is expected of her, or will she meddle in her father's business?
Episode 1 - Monday, 16th of November 2020
Someone murders Florencia Azcurra brutally, and Alonso breaks the news of her death to Regina. He goes ahead to give the details of the person that sent the murderer.
Episode 2 - Tuesday 17th of November 2020
Mario informs Celia that Florencia's death was his last card to ensure her safety, and Regina lashes out on Alonso and informs him that she is fed up with his mistreatment.
Episode 3 - Wednesday, 18th of November 2020
Regina sees her father hugging Cecilia, and it shocks her. Teresa informs her daughter about her decision to check herself into a rehabilitation centre.
READ ALSO: Deception Zee World cast, full story, plot summary, teasers, final episode
Episode 4 - Thursday, 19th of November 2020
Hugo pleads with Emiliano to forgive him, and Ignacio tells Gerardo about the plans that the members of the party have regarding his resignation. Omar commands his goons to abduct Mario.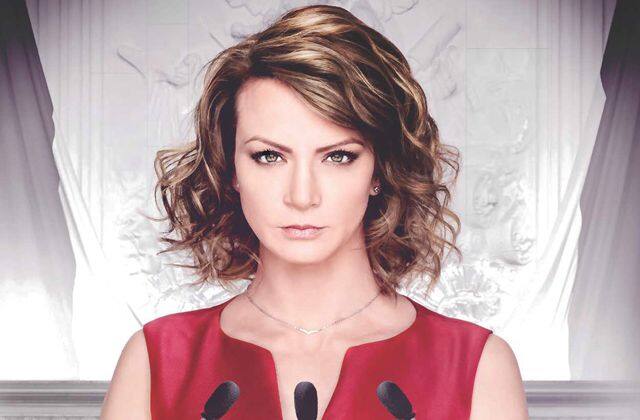 Episode 5 - Friday, 20th of November 2020
Morales informs Gerardo about the party's prospects to win the presidency seat, and Almiron breaks the news of her father's abduction to Regina.
Episode 6 - Monday, 23rd of November 2020
Natalia informs Alonso that his dad is a dangerous man, and Almiron informs Regina that her father's life is in danger.
Episode 7 - Tuesday, 24th of November 2020
Omar breaks shocking news to Natalia about her boyfriend's escape, and Regina storms into her father's office and finds Cecilia there. She accuses her of having an affair with her father.
READ ALSO: Jodha Akbar Zee World cast, plot summary, full story, update, songs, teasers
Episode 8 - Wednesday, 25th of November 2020
Gerardo opens up to Regina about what he feels towards her. Alonso interrogates Regina about the decision made by the workers' syndicate to have her as the presidential candidate.
Episode 9 - Thursday 26th of November 2020
Someone kills Javier, and Cecilia shows Regina some sensitive photos. In the photos, she is kissing Gerardo.
Episode 10 - Friday, 27th of November 2020
Teresa lets anger take the better part of her; hence, she blames Regina for ruining her marriage and stealing her husband. Later, she asks Ximena to accompany her to her father's house to collect her belongings.
READ ALSO: M-Net novela Legacy: cast (with images), plot, full story, trailer
Episode 11 - Monday, 30th of November 2020
Hugo contemplates suicide, and Cecilia and Alonso get into a compromising situation and risk someone seeing them.
Regina
Regina faces a challenging moment as she tries to come to terms with the reality of her father's affair. The worst part about it is that Cecilia tries to use the affair to intimidate her. Will this incident throw her off balance and make her forego her prospects of becoming the president?
Alonso
Alonso informs his daughter about the death of Florencia. Later, he does something that makes Regina angry; hence, she lashes out on him and tells him that she is tired of being mistreated. Later, he indulges in a compromising situation with Cecilia and risks being exposed. What will his end game be?
Premier episodes of The Candidate will air every weekday at 15h05 as of 16th of November 2020. Be sure to catch up with the highlights of the drama in the soap opera.
READ ALSO: New! My Identity Teasers: October 2020
Briefly.co.za recently published the details of My Identity teasers for October 2020. If you have been looking for a soapie to indulge in, you might want to consider checking it out. The highlight of the show is how Ashish gets caught up between the love of his life and his mother's selfish motives. Will he give in to what she is demanding of him?
READ ALSO:
Scandal! Teasers: October 2020
Gomora teasers: October 2020
Vierspel Vuurspel teasers: October 2020
Source: Briefly News