Gebroke Harte 3: October 2020
In October 2020 Gebroke Harte 3 episodes, Rahmi and Ozan seek refuge in Keriman and Ozkan's house after Ekrem finds out how Rahmi has been deceiving him. Will Rahmi and Ozan make Ozkan's house their new home? Demir has Hazal eating from the palms of his hands. Hazal is unaware that he is using her to punish her family. Meanwhile, Cihan plans to separate Asuman from Dilara's family. The introduction is a tip on the iceberg. The details about Gebroke Harte Season 3 might have more than you can handle.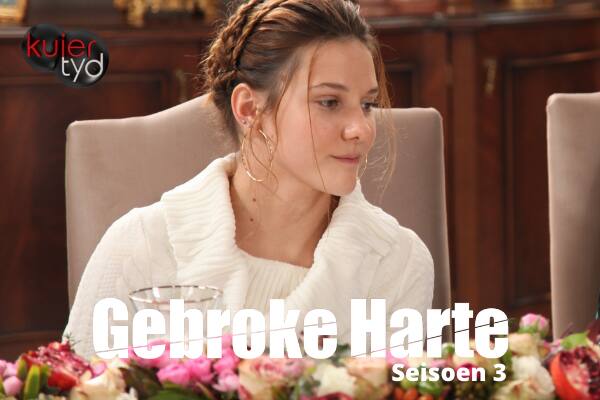 Gebroke Harte Season 3 airs on eExtra on weekdays at 19h00. Prepare to be charmed by the twists in the story. Season 3 will end with an assassination, a wedding, and a funeral. These mysteries will unfold uniquely to offer you top-notch entertainment.
Gebroke Harte 3 teasers for October 2020
Family disputes intensify, but no one seems to find a lasting solution. The characters hold onto their ambitions while attempting to resolve arguments among themselves. Siblings become business partners while love birds marry each other prematurely.
1/10/2020: Thursday (Episode 54)
Cihan discovers that Harun and Damir have a partnership, and Deniz takes the bull by its horns. Later, Harun receives an unexpected guest.
2/10/2020: Friday (Episode 55)
Damir allows his adorable dogs to run loose and chase after Asuman. Meanwhile, Hazal might have found the love of her life. Cihan stays by Cansu's side while she tries to figure out the puzzles in her life.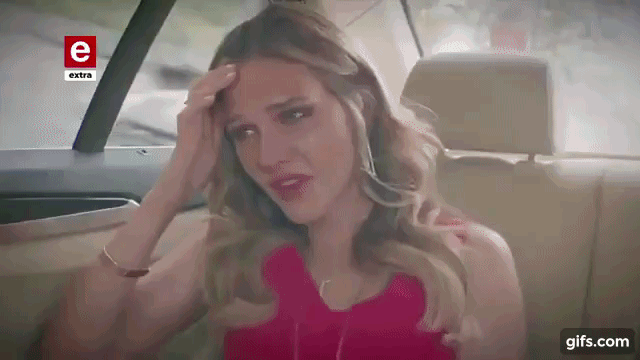 READ ALSO: New! My Identity Teasers: October 2020
5/10/2020: Monday (Episode 56)
Cihan takes it too far while trying to protect his children. Harun demands a convincing explanation from Demir when he finds out that he went against their agreement. Demir does not regret his actions because he threatens to destroy anything that obstructs him from achieving his ambitions.
6/10/2020: Tuesday (Episode 57)
Harun discovers that Demir will target Hazal; therefore, he plans to bring him down to protect her from his selfish plans. Tragedy strikes in Ozan's life, and Ozkan's actions endanger not only him but also Keriman and Can Hasmet's lives.
7/10/2020: Wednesday (Episode 58)
Cansu visits the doctor after experiencing a traumatic setback. Mithat, Harun, and Yildrim struggle to stay alive. On the other hand, Ozan is in denial because everything happened so fast.
8/10/2020: Thursday (Episode 59)
Hazal's family is worried that Demir's obsession with Hazal will hurt the entire family. He is getting out of hand, and something must be done to stop him. Harun's death will cause more havoc in his family.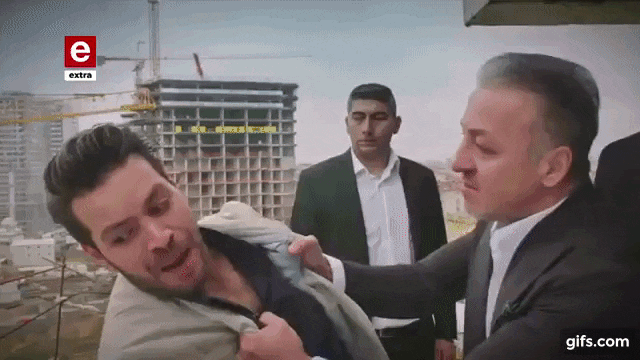 9/10/2020: Friday (Episode 60)
Harun's loved ones give him a decent burial, and Asuma runs away to safeguard her life. Meanwhile, Damir and Hazal's relationship is flourishing.
12/10/2020: Monday (Episode 61)
Özkan takes precautions while on the run because someone is after his life. Rahmi and Cihan are worried about Ozan's well-being. At the same time, Cihan forces Damir to tell him the truth behind his relationship with Hazal.
13/10/2020: Tuesday (Episode 62)
Hazal and Damir's romance is growing stronger each day. The chief interrogates Ozkan and Rahmi and cautions them against lying to avoid the consequences of lies. While Dilara accepts the sad reality, Ozkan implements a dangerous plan.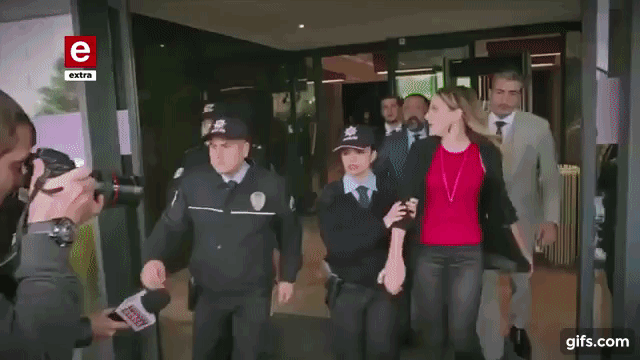 READ ALSO: New! Legacy Teasers: September 2020
14/10/2020: Wednesday (Episode 63)
Hazal's family is falling apart because Damir is meddling in their affairs, and Cihan makes a bold decision that will separate Asuman from Dilara and his children.
15/10/2020: Thursday (Episode 64)
Cihan teaches Ozan a lesson he will never forget. Dilara and Cihan get into an argument while spending a friendly time together. Cihan is disappointed in Dilara for hiring Asuman. Later, Damir criticizes and scolds Asuman.
16/10/2020: Friday (Episode 65)
Ozan is stressed over how to evade the looming consequences of disagreeing with his father. Ekrem loses his temper when he finds out the Rahmi has been making a fool out of him.
19/10/2020: Monday (Episode 66)
Cihan is disappointed in Rahmi when Ekrem explains to him what she has done. Rahmi meets Ozan secretly at Keriman and Ozkan's house. Cihan and Dilara are surprised by the contents of Harun's Will.
20/10/2020: Tuesday (Episode 67)
Dilara and Cihan's lives will take a u-turn because of the Will, and Ozan is scheming to free himself from Damir's tight grip.
21/10/2020: Wednesday (Episode 68)
Cihan, Rahmi, and Ozkan come up with a plan as soon as they discover that Ozan is considering selling his shares. Hazal and Damir promise to stay together through thick and thin even if their decision creates more trouble. Meanwhile, Cansu hopes that her choices will bear good fruits.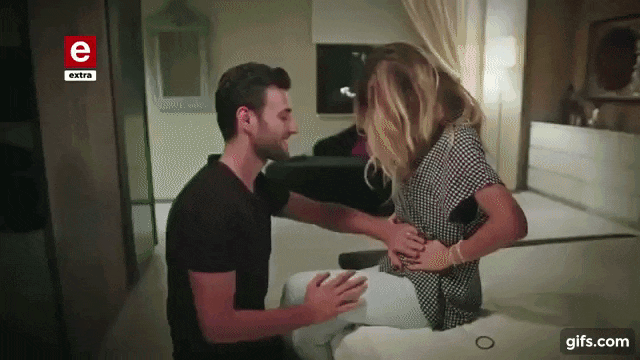 22/10/2020: Thursday (Episode 69)
Ozan and Damir get into a partnership that seems promising. When Cihan inquires from Hazal about the car, her response gives him clues about what is going on around him. Ekrem rejects Rahmi's help, and Asuman and Azra are facing life-threatening situations.
23/10/2020: Friday (Episode 70)
Cihan, Dilara, and Hazal get into a fierce argument because of Damir. While Asuman plans to worm her way into the mansion, Cihan's worries about Ozan are intensifying.
26/10/2020: Monday (Episode 71)
Hazal encounters a heartbreak, and Cihan requests help from Rahmi. Asuman finds someone she can count on in the lowest moments of her life while Edna's mother gives Cihan a different idea. Meanwhile, Cansu is excited because she has a new job.
27/10/2020: Tuesday (Episode 72)
Cihan scolds Ozan and warns him against being troublesome and rebellious. Ozan ignores Cihan's advice and jumps into the fire. On the other hand, Davuz has gone missing. Damir schemes how to outsmart everyone who might want to ruin his surprise for Hazal on her special day.
28/10/2020: Wednesday (Episode 73)
Ozan is caught up on deep problems, and Yildirim helps Cihan calm down after he experiences an emotional meltdown. Both of them are taken by surprise when two more dramas occur among their family members. Ozan lands himself in deep trouble.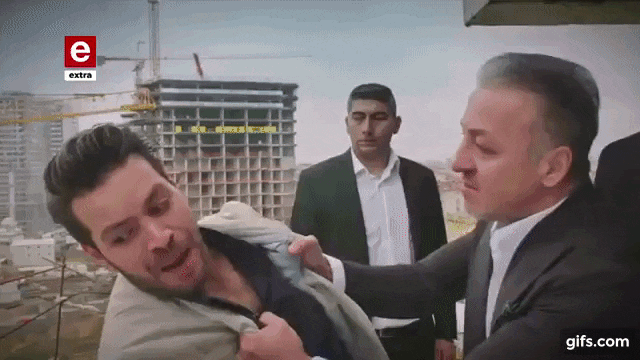 READ ALSO: Elif teasers: October 2020
29/10/2020: Thursday (Episode 74)
Ozan receives good news, and Rahmi vows to protect Dilara by all means. Keriman plays around with Ozkan's emotions, while Cansu calls Eda for urgent help.
30/10/2020: Friday (Episode 75)
Keriman takes Can Hasmet out for a shopping spree, but their day is ruined. What will the court's verdict regarding Dilara and Rahmi's case? Cihan gives Hazal an ultimatum to choose between her family and Damir.
What is happening to the talented Gebroke Harte characters?
After Harun's death, Cihan and Dilara are taken aback when his Will is read. Their lives might never be the same again because they predicted something else to come out of the document. Will Cihan and Dilara contest the will or accept to honour Harun's decisions?
Someone needs to give Hazal a hot slap that will jolt her back to reality. She is adamant about breaking up with Damir despite the problems he is causing in her family. Will Cihan's ultimatum be her wake up call?
Gebroke Harte 3 focuses on deep themes in October. When family members have varying ambitions starting from their romance to career family lives, they are bound to clash and disagree frequently. How do the families in Gebroke Harte Season 3 resolve their differences? Tune in to find out.
READ ALSO: Forever Yours Starlife cast, full story, plot summary, teasers, episodes
Do you believe in meeting a soulmate, the love of your life, the one who makes your heartbeat, and more sweet words people call their partners? While this might be a fantasy to some people, the reality is that true love exists.
Briefly.co.za shares Anshuman's love story. His first marriage does not work out, and the woman he marries afterwards dies from a car accident. When Anshuman is ready to marry again, the story about how his first marriage ended threatens to destroy his plans. Find out what Forever Yours cast have in store for you.
READ ALSO:
Forbidden Love Starlife cast, plot, summary, full story, teasers
M-Net novela Legacy: cast (with images), plot, full story, trailer
Jodha Akbar Zee World cast, plot summary, full story, update, songs, teasers
Source: Briefly News