A Perfect Lie teasers: October 2020
Do you fancy Indian soap operas? If that is the case, you ought to be excited because A Perfect Lie is a new series that you might want to consider adding to your watchlist. Unlike most soapies, it brings out the heated drama in the best way possible. You might want to go through A Perfect Lie teasers for October 2020.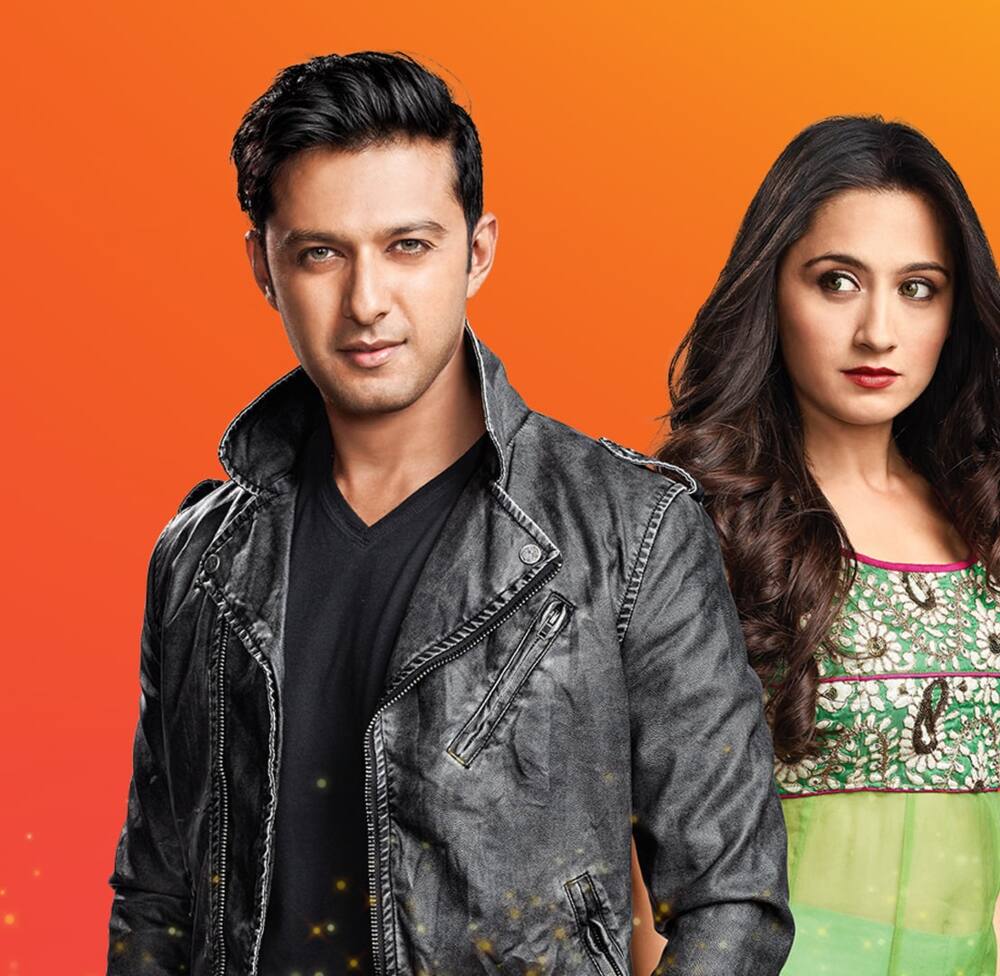 A Perfect Lie is a thrilling soap opera that revolves around the life of two families and how complicated love can be. It depicts how despicable some of the A Perfect Lie characters are. You will be shocked by the extremities that some of them are willing to get to in the name of earning revenge. A Perfect Lie teasers for October 2020 provide snippets of what Shaurya's fate will be.
A Perfect Lie teasers for October 2020
In the most recent episode, Durga seemed to be interested in Shaurya, although her motives were unclear. What is she up to? Does she want the best for him, or is she planning to cause him more harm? How about reading on for more details?
Episodes 125 - 126 - Tuesday, 13th of October 2020
Durga accompanies Shaurya to a dhaba where he attempts to drug her and later, Durga's accomplice deliberately crosses paths with Shaurya. Meanwhile, Dev goes to see Dr Dayal for more details about the pages that cannot be found in Nitya's diary, although his efforts do not bear fruits.
Dev creeps into Dr Dayal's house to look for answers to his puzzle regarding Nitya. Shaurya gets provoked by some of the goons that Durga hired. Therefore, a fight ensues, and it results in Shaurya getting hurt. Moments later, Durga calls Dr Dayal and forces Payal to listen to Shaurya as he writhes in pain.
Episodes 127 - 128 - Wednesday, 14th of October 2020
When Rajnath and Sakshi find out about the attack on Shaurya, they command Durga to bring him back to Kolkata where he is taken to the hospital. Later, the Goenkas show up at the hospital to check up on Shaurya, and when they get there, Durga tries to narrate what happened. However, Sakshi finds it difficult to believe her version of the story.
Shaurya tries to get up, and when he does so, he realises that the lower part of his body is paralysed; hence, this makes him panic. Durga gets thrilled when she learns that he will spend the rest of his life in a wheelchair. Meanwhile, Sakshi tries to join the dots regarding Durga's hand in Shaurya's condition.
READ ALSO: The Inseparables teasers: October 2020
Episodes 129 - 130 - Thursday, 15th of October 2020
The doctor assures the members of the Goenka family that he will try his best to fix Shaurya's condition, although Shaurya fails to cooperate; this makes Sakshi mad at him. Later, Durga assures the members of the Goenka family that she is willing to marry Shaurya regardless of his condition.
Shaurya insists on winning the bet regardless of his condition, and he goes further to request Sakshi to help him find his offenders. Shaurya goes further to inform Sakshi that he is aware that she had a hand in the attack on Payal.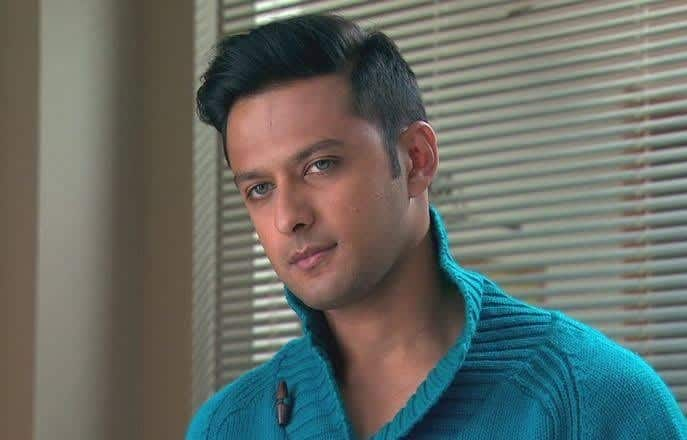 Episodes 131 -132 - Friday, 16th of October 2020
Rajnath goes to jail to visit the priest, and the priest informs him about his predictions regarding Durga's future. Karan and his friends go to the hospital to check up on Shaurya, and Sakshi criticises them for that. Later, Payal reaches out to Dev, and this makes Dev delighted.
Dev questions Durga about Nitya's whereabouts, although she hesitates to open up. She is unaware that Dev knows about the secret room in her house. Meanwhile, Payal responds to Durga, and this makes her thrilled.
READ ALSO: Alert! Exciting details about Arendsvlei cast for Season 3
Episodes 133 - 134 - Saturday, 17th of October 2020
Dev searches Nitya' house, and he ends up finding his locket. Later, he spots Mr Agnihotri, the lawyer who represented Payal in court, in a meeting with Karan, and he begins to suspect them.
Sakshi discovers that Shaurya is planning on leaving the hospital, and Karan offers to help Shaurya with his plan. Rajnath shows up at the hospital, and he is perplexed to learn that Shaurya is not in the hospital; hence, he informs Sakshi about it.
Episodes 135 - 136 - Sunday, 18th of October 2020
Durga snitches on Rajnath to Sakshi about his illicit affair with Rima, and Sakshi discovers that Shaurya was last seen with a social worker in the hospital. Therefore, he informs Rajnath about his findings.
The members of the Goenka family prepare for the wedding between Shaurya and Durga, although Karan tries to convince Shaurya to change his mind about the wedding. However, his efforts do not bear fruits. Kangana tries to convince Dev to help her with the wedding preparations, but he declines. Meanwhile, Durga offers Shaurya flowers, and this makes him upset.
Episodes 137 - 138 - Monday, 19th of October 2020
Durga discovers that Payal is not in the rehabilitation centre, and this makes her panic. She meets Dr Dayal, and they go to Payal's house where they find her with Dev. They reprimand Dev for getting her out of the rehabilitation centre.
Shaurya has a nightmare that makes him fall off his bed, and Dev confronts Durga for going to Nitya's house to look for Payal. He goes further to state that Payal should be left to stay in her house for her to recover faster.
READ ALSO: Deur Dik en Dun Teasers: October 2020
Episodes 139 - 140 - Tuesday, 20th of October 2020
The guests mock Shaurya, and this makes him more frustrated; hence, he leaves the rituals halfway and goes back to his room. Shaurya begins to have second thoughts about Karan's suggestion to cancel the wedding; will he change his mind?
Dev swears never to go to the temple until when he finds out the missing part of the puzzle regarding Nitya, and Kangana continues to worry about Payal's family. Dr Dayal and Durga inform Aakash and the fake priest about their plan, and Raima questions her ex-husband for not paying alimony.
Episodes 141 - 142 - Wednesday, 21st of October 2020
Karan dares to bet with his friends about Shaurya cancelling the wedding, and he goes ahead to provoke him not to proceed with the wedding. Later, Shaurya sees Durga so enthralled, and this makes him suspicious; hence, he makes up his mind about cancelling the wedding. Meanwhile, Dev convinces himself that Nitya is still alive.
Dr Dayal tries to persuade Shaurya to change his mind about marrying Durga, but he declines and states that he does not deserve her. Dr Dayal questions the Goenkas for calling off the wedding, and Sakshi urges Durga to marry Dev; will she say yes?
Episodes 143 - 144 - Thursday, 22nd of October 2020
Sakshi tries to convince Dev to agree to marry Durga, but he refuses, and Suchitra supports Dev's decision. Meanwhile, Durga tries to persuade Shaurya to change his mind, but her efforts do not bear fruits.
Dr Dayal commits to reunite Nitya and Dev if he accepts to marry Durga, and this makes Dev change his mind. However, Durga refuses to agree with the idea; hence, Dr Dayal pretends to suffer from a heart attack and blackmails Durga to promise to marry Dev.
READ ALSO: Lady Luck Zee World cast, real names, plot summary, full story, teasers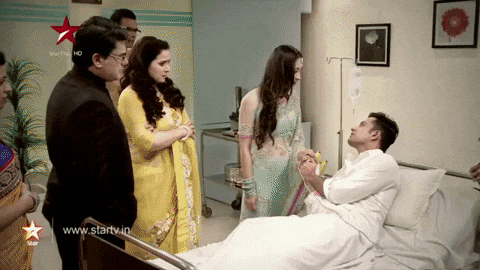 Episodes 145 - 146 - Friday, 23rd of October 2020
The wedding rituals take place, and Dr Dayal promises to keep his word regarding revealing Nitya's whereabouts. Sakshi informs Shaurya that the plan of marrying Durga off to Dev was made to keep an eye on her.
Dr Dayal assures Durga that he will keep his promise by ensuring that Dev meets Nitya on her birthday. Sakshi makes Shaurya believe that Durga had a hand in the miseries that the family is facing. She also makes him believe that Nitya is alive.
Episodes 147 - 148 - Saturday, 24th of October 2020
Sakshi makes Dev and Durga's marriage public. Meanwhile, Durga convinces Dev to go to the Goenka house, and later, she finds Shaurya in her room, and this makes her shocked.
Rajnath decides to take Raima on holiday, and Dr Dayal asks the Goenkas to come to his house for a ritual. Suchitra finds out about Shaurya going to Durga's room; hence, he instructs him to stay away from her.
Episodes 149 - 150 - Sunday, 25th of October 2020
Aakash does the unthinkable when he informs Jatin about Raima's affair, and Dev informs Mr Agnihotri that he will become richer. On the other side, Sakshi instructs Aakash to prove his loyalty by trapping Durga.
Aakash reveals Sakshi's intentions to Dr Dayal and Dev compels Dr Dayal to prove that Nitya is alive. Later, Aakash shows up at the location where Sakshi instructed Durga to go to.
Episodes 151 - 152 - Monday, 26th of October 2020
Dr Dayal and Durga save Aakash who tells them about Sakshi being his stepmother. He also informs them about her hand in the death of his father. Meanwhile, Sakshi informs inspector Mukherjee to raid Aakash's residence.
Aakash provides Jatin with evidence regarding the affair between Rajnath and Raima, and Dev requests Durga to give Nitya a pair of earrings. Later, Dev finds out details of the deal that Mr Agnihotri and Rajnath made regarding Payal's case.
Episodes 153 - 154 - Tuesday, 27th of October 2020
Jatin informs Sakshi about the affair between Raima and Rajnath and wants some money to provide evidence of the relationship. Meanwhile, Rajnath confronts Sakshi when he suspects that she had a hand in Aakash's resignation, and Durga's attempts to become friends with Kangana do not bear fruits.
Dev informs Payal about his planned meeting with Nitya, and Raima tries to make up for her relationship with Sakshi. Later, Jatin shows Sakshi a video of Raima and Rajnath in a compromising situation.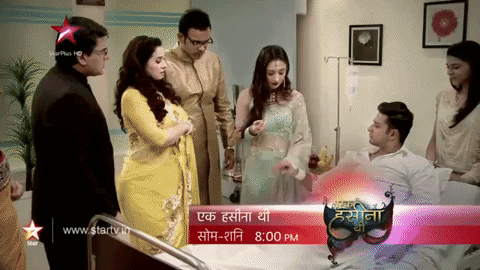 Episodes 155 - 156 - Wednesday, 28th of October 2020
Dev impersonates Rajnath and makes a deal with Mr Agnihotri, and later, Rajnath realises that Dev is in communication with Mr Agnihotri. Sakshi gets emotional when she watches the video footage.
Sakshi swears to revenge on Rajnath and Raima, and Dev realises that Rajnath is aware that he sold his shares. Rajnath decides to ruin Dev's plans by calling Mr Agnihotri, and Durga attempts to find out the truth about Dev's intentions.
READ ALSO: Gebroke Harte 3: October 2020
Episodes 157 - 158 - Thursday, 29th of October 2020
Rajnath kills Mr Agnihotri, and Suchitra reminds Durga to keep the Karva Chauth fast. Sakshi decides to make it up to Rajnath for a holiday, although she asks Kangana to reconnect Raima's call.
Rajnath offers Dev some money, but he declines, and Durga makes Sakshi believe that Raima influenced Kangana and Shaurya. She invites her to the Goenka mansion for Karva Chauth.
Episodes 159 - 160 - Friday, 30th of October 2020
Dev's search for Mr Agnihotri comes to an unexpected halt when he is asked to go back home for Karva Chauth, and Durga performs the rituals with him. Dr Dayal makes Raima the head of the project in the cancer hospital.
Suchitra reminds Dev about Shaurya being declared innocent, and Sakshi gets into an argument with Rima, who ends up mentioning Payal's name. Rajnath confronts Raima, and Dev decides to find out more details about Payal. Later, Rajnath decides to send Dev and Suchitra to the United States.
Episodes 161 - 162 - Saturday, 31st of October 2020
Sakshi uses Raima's phone to send Dev text messages, and Durga gives Dev a letter from Nitya asking him to stay away from Payal's case. On the flip side, Sakshi shows Raima the video footage, and Raima responds by telling her that Rajnath promised to marry her.
Dev breaks the news on Raima's attack to Durga, and together they head over to the hospital to check up on her. Sakshi informs Rajnath about the attack on Raima, and Durga informs Sakshi about Raima being alive. Later, Raima's maid points fingers at Dev for the attack; will the truth come out?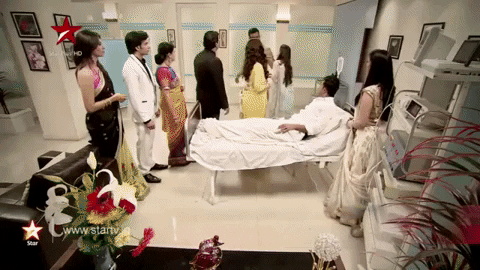 Shaurya
Shaurya fails to read the red flags; hence, he ends up falling victim to Durga's heinous intentions. He even ends up being paralysed, and the news of his condition makes Durga excited. However, he changes everything when he refuses to marry her. Is this a wise move?
Durga
Durga dreams of getting married to Shaurya come to a sudden halt when he changes his mind. Later, Dr Dayal blackmails her into getting married to Dev, who is more interested in finding Nitya. What is her fate going to be like when Dev finds Nitya? Will he leave her?
A Perfect Lie teasers for October 2020 provide hints of how intense the soap opera has gotten. If you wish to find out more details about Raima's fate, be sure to tune in to Star Life every day at 22h00. You will fall in love with it.
READ ALSO: New! Legacy Teasers: September 2020
Briefly.co.za recently published the details of Legacy teasers for September 2020. You ought to check them out. Legacy is a new show that highlights rivalry in a family after the patriarch steps down from the family business. Who is going to take over the operations of the company?
READ ALSO:
The Evil Eye Starlife cast, cast real names, plot summary, full story, episodes, teasers
New! The Candidate teasers: November 2020
Ring of Fire Zee World cast, update, plot summary, full story, songs, teasers
Source: Briefly News