Made for Each Other teasers: November 2020
The sweet romantic story of Prerna and Anurag is getting more exciting. Made for Each Other teasers for November 2020 will make you feel part of the series. It reveals a love story that you would love telling future generations because it presents healthy models of chivalry, love, and compassion.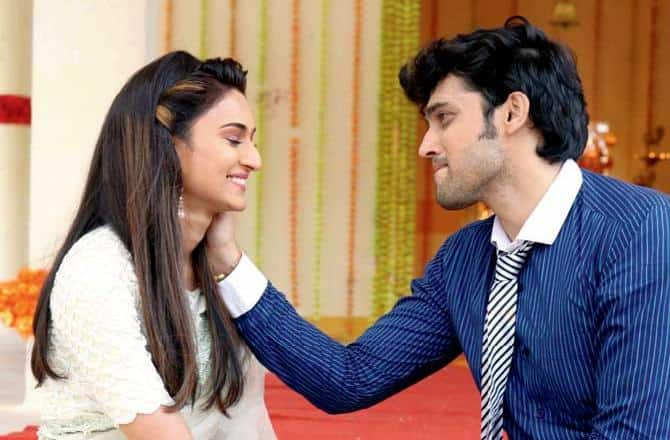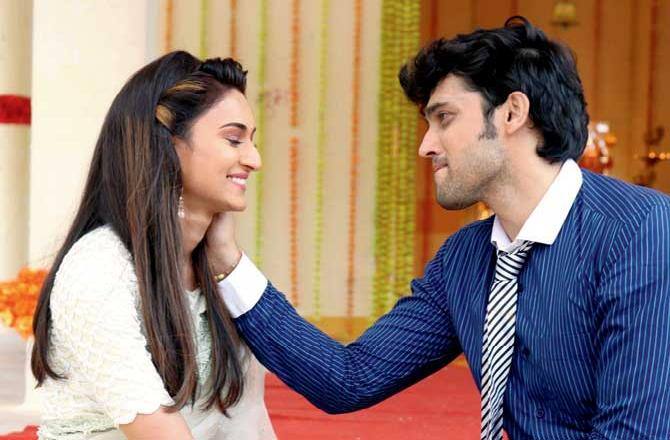 Prerna and Anurag's relationships are inspiring. As you devote yourself to watching how they come out strong after facing hundreds of objections, you will be motivated to work out the issues you have with your partner despite your imperfections.
Made for Each Other November teasers 2020
Komolika continues to work on her evil plans. There are other interesting surprises to look forward to in the series. Here is a glimpse of what will be happening in November.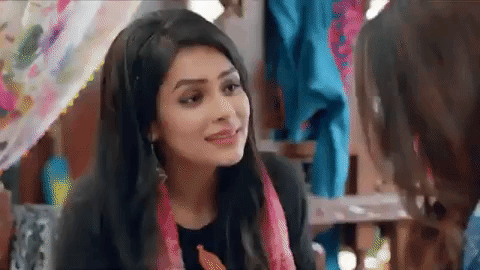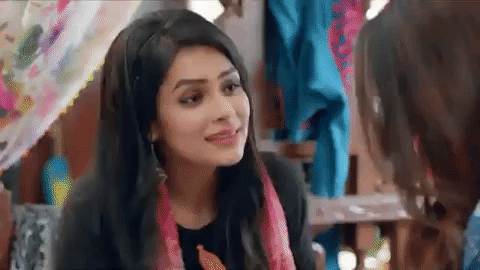 1st November 2020 (Sunday – Episodes 381 and 382)
Prerna asks Mr Bajaj an unexpected thing. Diya has complaints concerning Komolika and makes Anurag aware of them. Mr Bajaj gives Kukki permission to go to Kolkata with Prerna.
Omkara and Anika come up with a plan on how to bring Shivaay's act to an end. Shakti, Janhvi, Pinky, and Tej come together after being threatened. Who is behind the threats?
2nd November 2020 (Monday – Episodes 383 and 384)
Prerna arrives without notice while Anurag is in front of the idol of Goddess Durga shedding tears. In a disturbing flashback, Komolika opens up about the evil things she did to make sure she does not lose Anurag's love.
Komolika makes threats to Anurag using her past and the murder tape of Viraj as proof. Anurag later goes to ask Goddess Durga for a way out. He is not aware that Prerna is present.
3rd November 2020 (Tuesday – Episodes 385 and 386)
The return of Prerna shocks Veena. Nivedita reveals details about Anupam and divorce. Prerna notices Arurag after an inferno starts during Durga Puja. Kaushik and Kukki work together to save Anurag and Prerna from the raging fire, and Nivedita expresses her disappointment regarding Komolika.
4th November 2020 (Wednesday – Episodes 387 and 388)
Anurag is ready to crack a particular deal, but Prerna wants to ruin his dream project. Later, Anurag and Prerna have a disagreement at an auction. Prerna succeeds at getting the property that Anurag was eyeing. On the other hand, Kukki and Kaushik are denied entry. Anurag cannot believe when he finds out the real identity of the mystery woman.
5th November 2020 (Thursday – Episodes 389 and 390)
Kukki and Kaushik annoy each other as they attempt to assist Prerna and Anurag. Kukki makes Kaushik have problems with the police on her initial day at college. Kukki is not ready to reveal to Prerna the relationship between Anurag and Kaushik. The entrance of Prerna surprises the Basus and makes Komolika angry.
6th November 2020 (Friday – Episodes 391 and 392)
Prerna and Mr Bajaj have plans about how they will invest in Basu Mall. Komolika comes to know about the plan. Anurag and Prerna find themselves dancing at the ceremony. They remember the times they used to be with each other. Mohini is surprised by Prerna's quick change in personality.
7th November 2020 (Saturday – Episodes 393 and 394)
Nivedita is punished for defiantly answering Komolika. Prerna sees a surprising occurrence. Komolika makes Nivedita furious when she employs Ronit to replace her. Prerna makes a proposition to the family and tells them about events of the past. Prerna later makes up her mind to seek revenge against Komolika.
8th November 2020 (Sunday – Episode 395 and 396)
Nivedita makes a promise to seek revenge against Prerna. On the other hand, Prerna is organizing a new business plan that will bring the Basus to ruins. Anurag is not happy with the idea of Ronit on how to make profit. Prerna's meeting with a little girl makes her happy. Komolika looks down upon Nivedita as Prerna is working on her great business decision that will ensure that the Basus' mission does not succeed.
READ ALSO: Rhythm City teasers: November 2020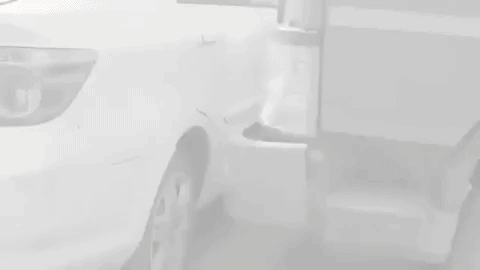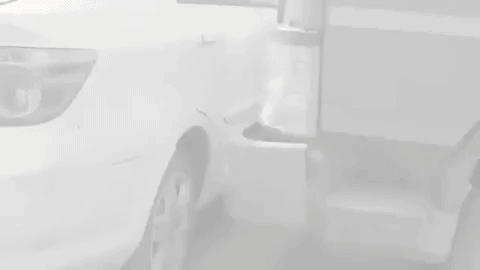 9th November 2020 (Monday – Episodes 397 and 398)
Prerna remembers the tragedy that befell her as she was hurrying to take Anurag to hospital. On the other hand, the Basus household is not at peace because of his condition. Komolika and Prerna are involved in mind games. Anurag inquires about Prerna when he regains consciousness. An angry Komolika is slapped by Mohini while at the medical facility.
10th November 2020 (Tuesday – Episodes 399 and 400)
Kukki finds herself in trouble at college because of the statements she makes. Mr Bajaj is suspicious about Prerna's motives after Komolika makes a call. Later, Kukki accompanies Prerna to see her family, and Anurag secretly goes to see his friend Sudeep to ask for a favour. Anurag later rescues a small girl from an accident and then goes to Prerna for a certain reason.
11th November 2020 (Wednesday – Episodes 401 and 402)
Prerna and Anurag argue. She bumps into a small girl as she exits. Later, Prerna is happy for her success and she celebrates. Mr Bajaj goes to see Komolika in person to make her aware of something. Komolika is shocked by Anurag's intoxicated look, and she later receives disturbing information.
12th November 2020 (Thursday – Episodes 403 and 404)
Prerna sends an invitation to an enraged Komolika to come to the inauguration ceremony. Komolika makes a request to Anurag who is confused. Prerna waits for the arrival of Anurag as Veena gossips about Mohini at the event. On the other hand, Nivedita comes up with a scheme to get even with Komolika.
13th November 2020 (Friday – Episodes 405 and 406)
Mohini makes up her mind to assist Nivedita to foster a close relationship with Mr Bajaj. Anushka and Kaushik hurry so that they are not late. Later, Komolika and Prerna engage in an argument. Komolika discovers a peculiar thing in the room belonging to Prerna. Mr Bajaj tries to make the situation work in his and Prerna's favour.
14th November 2020 (Saturday – Episode 407 and 408)
Komolika is coming up with an evil plan to revenge against Prerna who had made threats and thrown insults at her. On the other hand, Shivani is kidnapped. Prerna, Mohini and Nivedita insult each other, but Komolika acts innocent. Someone manages to record the conversations Mr Bajaj has with the police.
15th November 2020 (Sunday – Episode 409 and 410)
The police come to arrest Ronit and Komolika. On the other hand, Shivani reveals shocking details to the journalists. Prerna gives the Basus awful news. Prerna accosts Shivani regarding Ronit and later finds out the truth about their relationship. On the other hand, Komolika gets ready to make an announcement about Shivani and Ronit's engagement.
READ ALSO: Isibaya Teasers: November 2020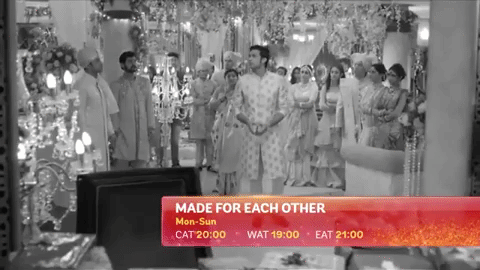 16th November 2020 (Monday – Episodes 411 and 412)
Prerna attempts to create a good relationship with Shivani. Mr Bajaj discovers surprising truth. Nivedita and Mohini work together with Komolika, and Kaushik and Moloy start their research into Shivani and Ronit's relationship so that they can find the truth. On the other hand, Prerna has to give in to Shivani's engagement to Ronit.
17th November 2020 (Tuesday – Episodes 413 and 414)
Moloy continues to suspect Ronit and Komolika. Mr Bajaj surprises Shivani on her engagement with something great. Nivedita and Mohini come up with another plan. Komolika greats disturbed as guests arrive at the Ronit and Shivani engagement party. Prerna is afraid that Mr Bajaj might have misunderstood her intentions.
18th November 2020 (Wednesday – Episodes 415 and 416)
Prerna is heartbroken by the death of Sneha. Prerna and Samidha meet and have an emotional conversation. Mr Bajaj suspects Komolika even more, and he attempts to find out what she is up to. Komolika tells her mother to start working on the next step of the scheme.
19th November 2020 (Thursday – Episodes 417 and 418)
Mohini disrupts the ongoing engagement party as she starts to throw insults at Veena. A furious Prerna accosts Mr Bajaj after he declares something that was not expected. Prerna later repents her behaviour to Mr Bajaj as the party nears the end. A tragedy happens at the ceremony.
20th November 2020 (Friday – Episode 419 and 420)
Prerna goes into the house, which is on fire, to save Samidha. Komolika reveals how angry she is as Mr Bajaj attempts to rescue Prerna. When Prerna finds out about Samidha's disease, she decides to look after her. Kaushik has conflicting emotions toward Kukki. Mr Bajaj consoles a desolate Prerna.
21st November 2020 (Saturday – Episodes 421 and 422)
Mr Bajaj lets Prerna know that she makes an excellent mother to Samidha. Komolika gets to the house and spots how Prerna is excessively fond of Samidha. The Basus, who are engaged in Shivani and Ronit's wedding arrangements, are ecstatic when Anurag returns unexpectedly. A furious Anurag accosts Shivani.
22nd November 2020 (Sunday – Episodes 423 and 424)
Prerna wants Anurag out of the house after he degrades her and Shivani. Anurag makes threats to Ronit as Komolika behaves like she knows nothing. Komolika comes to realize that Samidha can be Prerna's major weakness. However, Kukki is blamed for leaking the test papers.
READ ALSO: Lithapo teasers: November 2020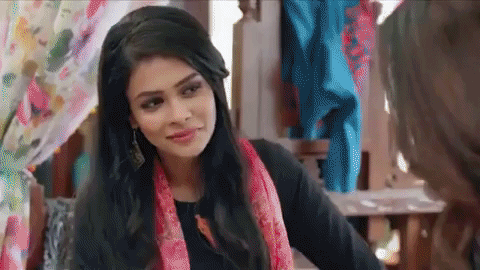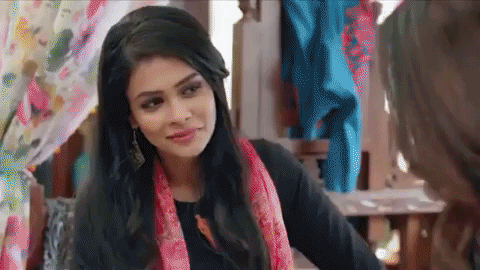 23rd November 2020 (Monday – Episodes 425 and 426)
Komolika learns about Anurag's secret. The sight of Kukki breaking down makes Kaushik feel guilty. Anurag is the one to decide on the rustication of Kukki from college. Anurag goes to the principle to vouch for Kukki. Anurag later opens his heart and tells his father everything.
24th November 2020 (Tuesday – Episodes 427 and 428)
The Bajaj and Basus families unite to celebrate Shivani and Ronit's Sangeet ceremony. Anurag tells Kukki he is sorry for putting his signature on the rustication form. A furious Moloy slaps Anurag after finding out his attempt to end Prerna's life, and Anurag tries to justify why he did that.
25th November 2020 (Wednesday – Episodes 429 and 430)
Anurag spots Prerna and Samidha having the best time together, and this makes him miss Sneha. He tells Samidha that she will see her parents again. Anurag starts acting possessively after witnessing Mr Bajaj and Prerna getting ready together. Prerna, Anurag, and Samidha dance together. Shivani cannot locate her engagement ring.
26th November 2020 (Thursday – Episodes 431 and 432)
Anurag reveals to Komoka that he still has strong feelings for Prerna. Komolika works on a scheme to ensure that Mr. Bajaj and Prerna are closer. Ronit and Shivani share a dance. Nivedita's stupid actions prompt Komolika to slap her. Later, Komolika catches Prerna and Anurag embracing each other.
27th November 2020 (Friday – Episodes 433 and 434)
Komolika is not impressed by the embrace, and she takes out her anger on Prerna. Anurag accosts her for making him ruin Prerna's life. Anurag warns Komolika, and Prerna is worried by the disappearance of Kukki. He later looks after Samidha, who is hurt.
28th November 2020 (Saturday - Episodes 435 and 436)
The argument between Prerna and Anurag amuses Samidha. Anurag is tricked by Komolika to sign some papers as a shocking turn of events awaits Prerna. Prerna and Samidha promise to stay by each other's side, and Komolika starts acting on her evil plan. Prerna takes a firm step.
29th November 2020 (Sunday – Episodes 437 and 438)
Komolika lets Rohitash know that Anurag has given permission to have the orphanage demolished. Komolika challenges Prerna when she attempts to accost Anurag. Samidha assures a depressed Prerna that all will be well, and Nivedita is disappointed about Komolika's merciless actions. Komolika makes threats to Nivedita.
30th November 2020 (Monday – Episodes 439)
Both households unite to celebrate Shivani and Ronit's mehndi ceremony. Samidha shocks Prerna, and Anurag gets to meet someone he knew from the past.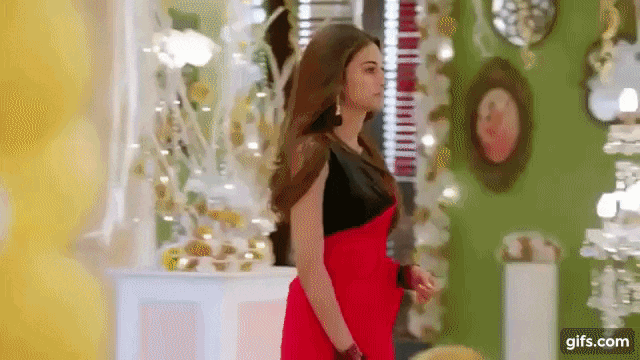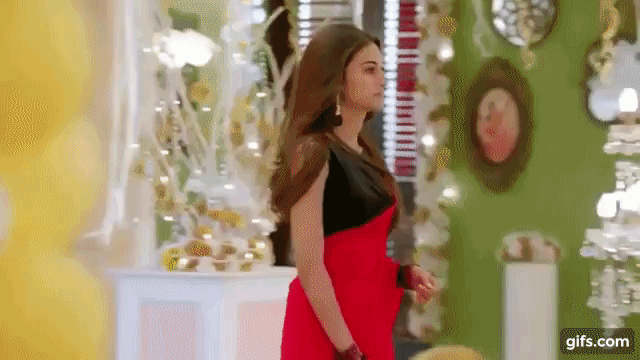 READ ALSO: Alert! Exciting details about Arendsvlei cast for Season 3
Prerna
Her life struggles continue. She works with Mr Bajaj. Komolika is not done trying to ruin her. Prerna has also found a new friend in Samidha as they promise to support each other.
Anurag
He is still in love with Prerna despite the fact that they argue each time they are together. Komolika is not happy when she finds him and Prerna embracing. Will he manage to make things work with Prerna?
The captivating story in Made for Each Other teasers for November 2020 will enable you to live vicariously through the characters and experience that fantasies of what you wish to have in your love life. As Made for Each Other characters transcend into reality, the fairy-tale provides the viewers with a happily-ever-after ending.
READ ALSO: Alert! Exciting details about Arendsvlei cast for Season 3
Arendsvlei cast for Season 3 has new faces that will keep you glued to your screen. These actors are talented and motivated to give you the best entertainment. Can you guess the roles they have been assigned to play?
Briefly.co.za brings you details about the real names of the new Arendsvlei cast and the characters they will perform. One of the new students is a slay queen, while the other is a playboy because the lives they have lived have turned them into the people they have become. Other actors handle more serious issues, especially the detective.
READ ALSO:
The Way to Paradise Telemundo cast (with pictures), songs, full story, teasers, episodes
Lady Luck Zee World cast, real names, plot summary, full story, teasers
Forever Yours Starlife cast, full story, plot summary, teasers, episodes
Source: Briefly.co.za