Starlife Game of love teasers: November 2020
For the past few weeks, the plot of Game of Love has left most fans puzzled because of how unpredictable the show has gotten. The beautiful love story between Shivaay and Anika has been put to the test, and the most unbelievable things have been happening to them. Game of Love teasers for November 2020 provide hints of what is going to happen in the show.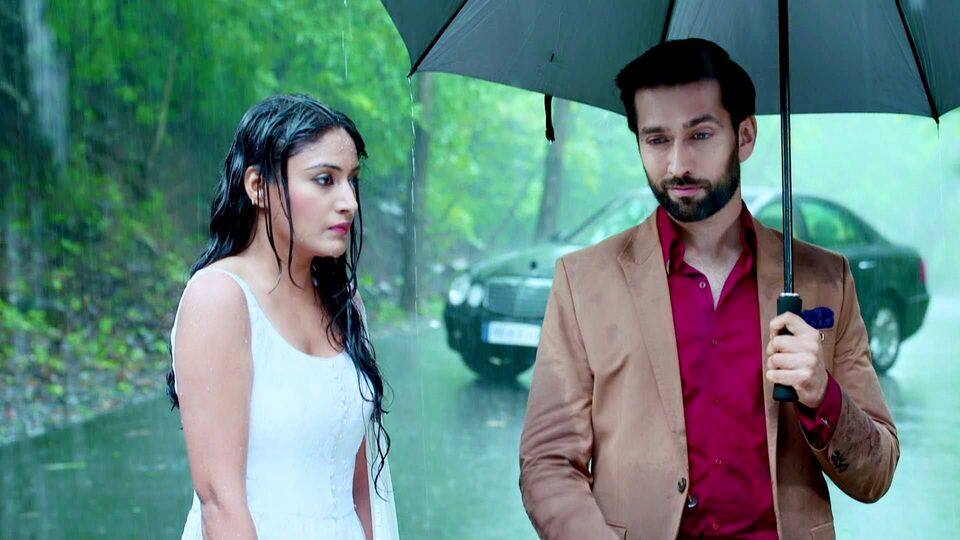 Game of Love depicts how complicated love can be. Some of the instances in the show are enough to convince you that loving someone is not easy. The passion that some of the Game of Love cast member depict as they fight for one another might convince you that it is worth it. How about going through Game of Love teasers for November 2020 for details on what to expect?
Game of Love teasers for November 2020
Will Shivaay choose his family over the love of his life? Will Anika give in to the pressure that Shivaay's family is subjecting her to? These highlights provide snippets of the steps that they are going to take to guard their beautiful relationship.
Episode 374 - Monday, 2nd of November 2020
Pinky and Tej get into an argument, and this makes the situation between them worsen. Later, Shivaay calls for a press conference where he announces that Svetlana is his new partner, and Jahnvi points fingers at Shivaay for causing the conflict between Pinky and Tej. Therefore, he ousts him.
Episode 375 - Tuesday, 3rd of November 2020
Anika declares that she will leave the house with Shivaay, and her move leaves everyone in shock. Later, Tej insists on searching Shivaay's and Anika's bags before they leave the mansion, and this makes the members of the Oberoi family shocked. Rudra threatens to kill himself if Shivika leaves, although Shivika refuses to stay back.
Episode 376 - Wednesday, 4th of November 2020
Shivaay and Anika try to stop the school bus from being stolen by the carjackers. However, the worst happens as the carjackers hold Anika hostage, and Shivaay manages to save the children. Anika does the unthinkable when she jumps off the bus as it oscillates down the cliff. Will she make it out alive?
READ ALSO: Made for Each Other teasers: November 2020
Episode 377 - Thursday, 5th of November 2020
Anika and Shivaay make it to their house in Goa, and later, Shivaay hooks up with the estate officer of his new business. Om reveals some shocking information to the Oberois and reprimands them for letting Anika and Shivaay go. Later, Rudra and Omkara engage Shivaay in a video call and promise to uphold their relationship regardless of the situation.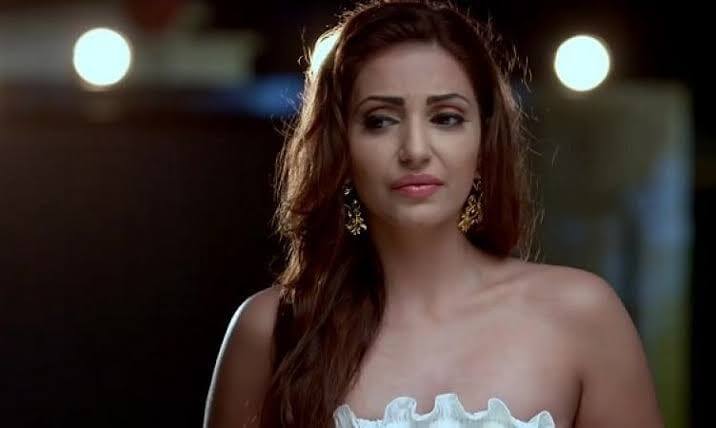 Episode 378 - Friday, 6th of November 2020
Omkara spends his first day at work, and this makes the members of the Oberoi family have divided opinions about his decision. Later, someone unexpectedly shows up and scares Anika. Later, Shivaay tries to sing Anika a song to cheer her mood up.
Episode 379 - Monday, 9th of November 2020
Som goons hit Shivaay on the head as he tries to fight them, and someone traps Anika as she tries to go after a strange woman. Tej destroys everything that belongs to Shivaay, and this gesture makes Rudra and Omkara emotional. Omkara retaliates by stating that he, Rudra, and Shivaay cannot be separated.
READ ALSO: Die Presidentsvrou Teasers: October 2020
Episode 380 - Tuesday, 10th of November 2020
Anika falls unconscious although Dr Veer shows up on time to save her life, and Shivaay introduces himself to him as his neighbour. Meanwhile, Gauri seems to have doubts about Tia.
Episode 381 - Wednesday, 11th of November 2020
Gauri expresses her doubts about Tia being blind; hence, she tries to expose her. Anika sees a strange woman and is shocked to find her in her kitchen. Meanwhile, Gauri, Omkara, and Rudra visit Anika and Shivaay for a party.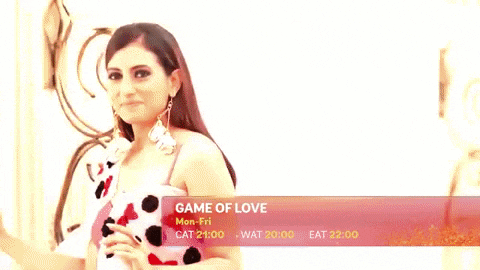 Episode 382 - Thursday, 12th of November 2020
Gauri arranges for the mysterious woman to be arrested, and Shivaay introduces Dr Veer to Rudra, Gauri, and Omkara. Later, Dr Veer tries to talk to Anika, who seems to be passing out.
Episode 383 - Friday, 13th of November 2020
Everyone is shocked when they find Anika unconscious, and when she comes back to her senses, she informs them about the mysterious woman. However, when they go through the CCTV footage, they are shocked to learn that the lady is nowhere to be seen. This troubles Shivaay; hence, he sets out on a mission to investigate the issue.
Episode 384 - Monday, 16th of November 2020
Shivaay realises that someone is conspiring in making Anika believe that she is running mad, and Dr Veer vows to stick to the plan. Shivaay feels frustrated when he realises that he cannot do much to help Anika, who believes that she is running mad.
Episode 385 - Tuesday, 17th of November 2020
Shivaay and Anika agree to set a trap for the anonymous enemy. Shivaay pretends to leave the house, and a few minutes later, he goes back to the house. In the house, he finds Komal in his house and tries to capture her. As he does so, Dr Veer kidnaps Anika, and Komal does a despicable thing in a bid to end the chaos.
READ ALSO: The Inseparables teasers: October 2020
Episode 386 - Wednesday, 18th of November 2020
Dr Veer stops Komal as she attempts to reveal the truth to Shivaay, and Veer injects a chemical into Anika's body, which makes her paralysed. Rudra tries to stop Bhavya from leaving the country by proposing to her, and Gauri makes a costly mistake. Later, Shivaay receives an unexpected parcel.
Episode 387 - Thursday, 19th of November 2020
Shivaay decides to spend some time with his brothers and his wives; he is unaware of the risk that he is in. Later, he collapses and passes out, and when Dr Veer comes to check on him, he declares that he is dead.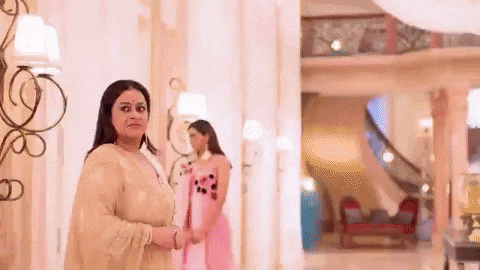 Episode 388 - Friday, 20th of November 2020
Anika and Shivaay plan for Bhavya and Rudra's engagement ceremony, and the brothers and their wives play games as Dr Veer comes up with a plan to eliminate Shivaay. Shivika gets overwhelmed by emotions during Rudra's engagement, and Anika and Gauri reveal the details of the treasure hunt.
Episode 389 - Monday, 23rd of November 2020
Through a video call, Shivaay lets Dadi in on the events of the engagement ceremony, and later, he plans for the Lohri celebrations, leaving Anika startled. As everyone enjoys the Lohri celebration, Anika remembers being cursed during her most recent Lohri, and Svetlana joins forces with Veer to destroy Shivaay.
Episode 390 - Tuesday, 24th of November 2020
As the brothers and their wives enjoy the Lohri song, Svetlana and Veer try to hide Komal's body. The event draws Anika and Shivaay closer, and later, Rudra is gutted when he stumbles upon a corpse in Veer's outhouse. Veer reaches out to Svetlana to inform him that they are in trouble.
READ ALSO: Lady Luck Zee World cast, real names, plot summary, full story, teasers
Episode 391 - Wednesday, 25th of November 2020
Shivaay secretly calls the police who come with sniffer dogs but are shocked when they fail to find the corpse. Later, the brothers try to fly the kite of the occasion at Sankranti, and their wives cheer them on. Later, Tej joins forces with Veer, and they try to come up with a plan to murder Shivaay.
Episode 392 - Thursday, 26th of November 2020
Omkara lets anger get the better part of him; hence, he ousts Tej, although Shivaay tries to defend him and asks him to stay. Later, Shivaay realises that Tej was planning to fake a heart attack by taking some drugs, and Tej tries to do some damage control by asking the brothers to forgive him.
Episode 393 - Friday, 27th of November 2020
The brothers join forces and throw Tej out of the house after he fakes a heart attack, and Veer decides that the best way to get at Shivaay is by ruining al his wealth. Later, Shivaay receives a phone call that leaves him disturbed as he watches his office burn down to ashes. Later, Tej and Veer send Lili to steal Shivaay's diary, which contains his banking details.
Episode 394 - Monday, 30th of November 2020
Tej finds out that Veer's new accomplice is from Shivaay's family, and when Shivaay sees his bank statement, he is gutted. Anika realises that her husband is disturbed; hence, she tries to talk to him. Will he have the courage to tell her that they are bankrupt?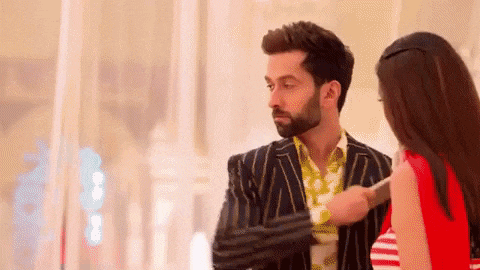 Shivaay
Jahnvi points fingers at Shivaay for orchestrating the fights between Tej and Pinky; therefore, he ousts him. Anika decides to follow him, and they relocate to a new house. Shivaay tries to make ends meet although Anika's sudden illness sets him back. Later, Veer does something awful to him. Will he recover from the state that he is right now?
Veer
Dr Veer gets close to Shivaay and pretends to have the purest of intentions towards him. However, he seems to have ill motives towards him as he makes Anika believe that she is mad. Later, he joins forces with Tej, and when their plan to eliminate Shivaay fails, they decide to drain him financially. How will Shivaay react when he finds out that they are after his miseries?
Game of Love teasers for November 2020 must have left you in a dilemma. You must be wondering what Shivaay's reaction will be when he learns the truth. For more details about the plot, make sure to catch the show's episodes every weekday.
READ ALSO: A Perfect Lie Teasers: October 2020
Briefly.co.za recently published fascinating details regarding A Perfect Lie teasers for October 2020. They will give you a reason to watch the show. You will fall in love with the resilience that some of the cast members depict and how some of them are hungry for revenge.
READ ALSO:
Alert! Exciting details about Arendsvlei cast for Season 3
The Way to Paradise Telemundo cast (with pictures), songs, full story, teasers, episodes
Gebroke Harte 3: October 2020
Source: Briefly News