President Cyril Ramaphosa promises to rectify electricity issues in SA
- President Cyril Ramaphosa has once again acknowledged the extent of the country's electricity crisis
- In his weekly newsletter published on Monday, 28 September, Ramaphosa outlined the moves government is making to combat this crisis
- Ramaphosa made clear that fixing Eskom issues is a priority that will be dealt with transparently and correctly
PAY ATTENTION: Click "See First" under the "Following" tab to see Briefly.co.za News on your News Feed!
President Cyril Ramaphosa has come forward to address a pressing issue that has had the whole of South Africa in a fuss for some time - the country's electricity crisis. Ramaphosa has made a promise to tackle this issue head-on.
Ramaphosa has made these promises in the form of a new act, which would contribute to the current power demands, among others. This act is a formal promise to fix the pressing electricity issue SA is facing.
Briefly.co.za learnt that the government has gazetted a new way forward for the Energy Regulation Act, under the Department of Energy. The act will allow Eskom to source more than 11,800 megawatts of power from Independent Power Producers (IPPs).
In Ramaphosa's weekly newsletter published on Monday, 28 September, he outlined what this new act would mean for the state of electricity in SA.
"This new energy will be procured from diverse sources, including solar, wind, gas, coal and storage. While meeting our energy needs well into the future, this new capacity will also help us meet our international obligations to reduce carbon emissions."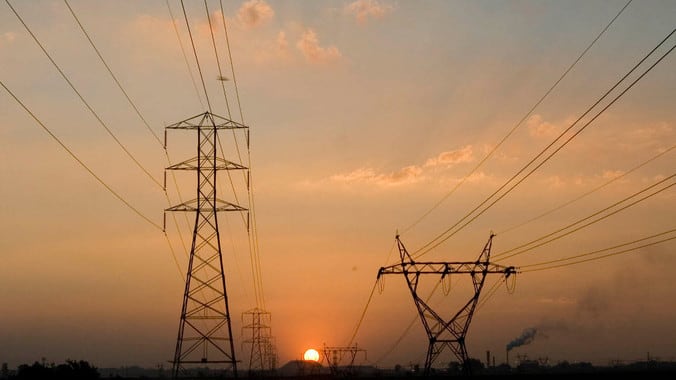 Ramaphosa explained how new sources of energy would be obtained and how these will be a lot more reliable and cost-effective in the long run.
"Most importantly at a time when energy supply is severely constrained, new generation projects that can be connected to the grid as soon as possible will be prioritised. The next step, which will be following soon, is to initiate various procurement bidding windows including opening Bid Window 5 of the renewable energy independent power producer programme."
While power will be outsourced as a backup, Ramaphosa still highlighted the importance of getting state-owned power stations in order. Fixing Eskom power stations and making sure that they are reliable is still a priority.
"Our vision is to lead South Africa though a just transition which ensures that as many people as possible benefit from the investment, growth and job creation that we can achieve through expanding our electricity generation capacity. We are making progress in overcoming the challenges that Eskom has been facing over a number of years."
Briefly.co.za previously reported that the Deputy President of South Africa, David Mabuza, urges South Africans to be patient as load-shedding will soon become a thing of the past.
Mabuza said that the government was confident in Eskom's leadership team, despite the circumstances. Whilst answering questions from the National Council of Provinces, Mabuza said that Eskom had been suffering maintenance issues at old power plants.
He said: "Our fleet, our power stations, are very old. The maintenance of such power stations presents a problem [as] they fail from time to time."
Enjoyed reading our story? Download BRIEFLY's news app on Google Play now and stay up-to-date with major South African news!
Source: Briefly.co.za