Starlife Family Affairs teasers: November 2020
When your family supports you, it can be the best feeling ever. However, when they go against all your wishes, it can bring many problems within the family unit. Family Affairs is a show that depicts these issues. Read Family Affairs teasers November 2020 find out what will happen in this dramatic soapie.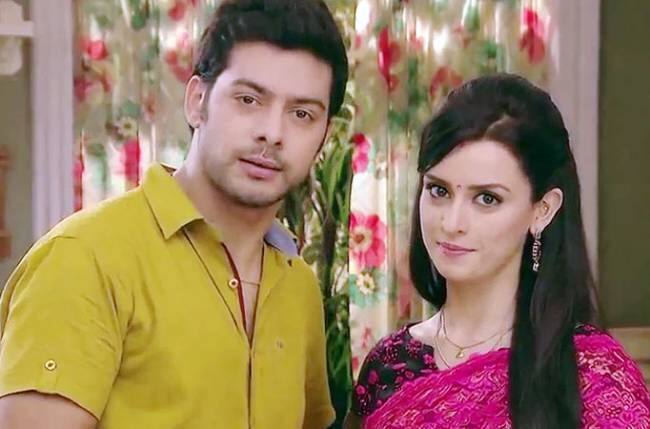 In some families, parents dictate everything that goes on in their child's life, including who they can and cannot marry. In the coming episodes, we see a proposal, a push for marriage, an investigation, and several apologies. The Family Affairs cast goes all out in making the November episodes very interesting.
Family Affairs teasers for November 2020
What will Nandu's mother do after Preeti spikes her drink? Get to see the bad blood brewing between Kaushalya and Shanti. Find a sneak peek of what will happen this November.
Sunday, 1st November 2020 (Episode 681 - 682)
Preeti has spiked Nandu's mother's beverage, and Shanti scolds Kaushalya for spending extravagantly on household expenses. Shanti divides everything between everyone and leaves out Kaushalya!
Monday, 2nd November 2020 (Episode 683 - 684)
Nimmi talks to Shivam, proposing that they surprise Kaushalya on Mother's Day while it is Pari's choice that Amit marries Aarti. On Mother's Day, Shivam and Raghav decide to prepare a lovely dish for their mother. Aarti helps them out with the recipe.
Tuesday, 3rd November 2020 (Episode 685 - 686)
His family does not accept Shivam's gifts, but Aarti plans not to let him down. Kavita says sorry to Shivam for misbehaving. Kaushalya advises Shanti to get Shivam remarried. Will Shanti agree to this?
Wednesday, 4th November 2020 (Episode 687 - 688)
Amit asks a police officer to investigate Aarti. Kaushalya suggests to Shivam that he should marry; she then spots him going to a liquor store. Shanti gives Sarla only nine days to kick out Nirmala and forgives her. She then talks to Raghav, telling him to quit working at the saree shop. Rani gets a surprising video from a child who says that he is Amit's child. What will be Rani's next steps?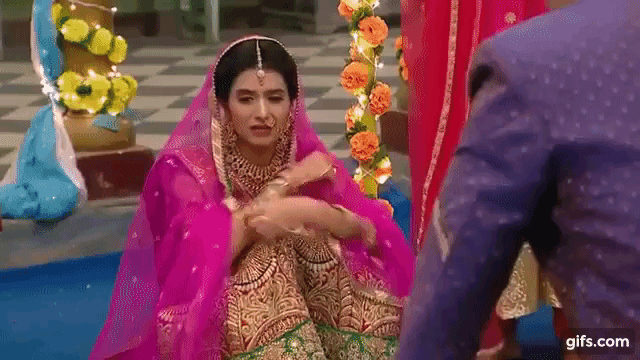 READ ALSO: Antara teasers: November 2020
Thursday, 5th November 2020 (Episode 689 - 690)
Amit meets Aarti and pops the question. Kaushalya recuperates and comes clean to Raghav about Shivam. Shivam, later on, apologises to Raghav. Kaushalya does not want Aarti near her; she tells Shivam to keep her away. Amit is sorry for his mistake, and he asks Aarti for forgiveness.
Friday, 6th November 2020 (Episode 691 - 692)
Nandu's mom tries to tarnish Preeti's name by making a scene. It comes to Shanti's attention that Kaushalya is trying to get Shivam remarried.
Saturday, 7th November 2020 (Episode 693 - 694)
Shanti confronts Kaushalya for attempting to get Shivam remarried. Amit gets upset when he sees Rani working at Ashok's canteen. He sinks into deep thoughts about Aarti later, and Shanti slaps him. Some men attempt to abuse Rani.
Sunday, 8th November 2020 (Episode 695 - 696)
Ajay helps Amit to convince Shanti to permit him to remarry. Later, Amit causes a scandal at Shanti Sadan's place to manipulate Shanti into granting him the request. Amit threatens to shoot himself with a gun if Shanti refuses to let him marry Aarti. Shanti makes an irrational decision because she is under pressure.
Monday, 9th November 2020 (Episode 697 - 698)
Shivam discovers that Aarti neither loves nor wants to be Amit's wife. Preeti advises Kaushalya to proceed with Shivam's marriage arrangements secretly. Kaushalya attempts to manipulate Shanti into accepting Shivam's second marriage. Pari requests Nandu's mother to visit Shanti. She also tells Nandu secrets about Amit.
Tuesday, 10th November 2020 (Episode 699 - 700)
Shanti gets back at Nandu's mother, and Preeti is upset with Nandu for buying cheap gifts for her family. Ashok caused trouble at Shanti Sadan's home. Shanti blesses Shivam's upcoming marriage and puts in efforts to get Aarti and Amit married. Aarti feels uneasy about the wedding.
Wednesday, 11th November 2020 (Episode 701 - 702)
Aarti wants to leave Shanti Sadan's home, but Rani persuades her to stay. Shivam rejects Raghav's advice regarding the second marriage. Ashok disowns Amit and refuses to change his mind. Shanti is curious about what Rani and Aarti were discussing. Later, Rani tries to convince Amit to fall out of love with Aarti.
Thursday, 12th November 2020 (Episode 703 - 704)
Aarti tries on her wedding dress in tears because she is stressed out. The new police officer in town beats up Amit, and Shanti slaps Rani. Kaushalya annoys Shivam and wants him to give in to the remarrying plans. Aarati almost drops her baby when Shivam shouts at her.
Friday, 13th November 2020 (Episode 705 - 706)
Nandu catches Preeti while receiving money at the wedding. Inspector Golu Singh saves the situation when the groom's father threatens to ruin the planned ceremony if the bride's family fails to present dowry. Shanti fixes Aarti's wedding date. Meanwhile, Aarti is double-minded about consenting to Kaushalya request to help her pick a bride for Shivam.
Saturday, 14th November 2020 (Episode 707 - 708)
Pari informs Amit that Shanti has set the wedding date and Inspector Golu Singh lets Amit know that he will send him on a secret mission. Later, everyone is shocked when Nimmi slaps the inspector. Kaushalya wants everything to be perfect before Shivam's wedding arrives. Amit dreams about his future wife because he is getting desperate and anxious.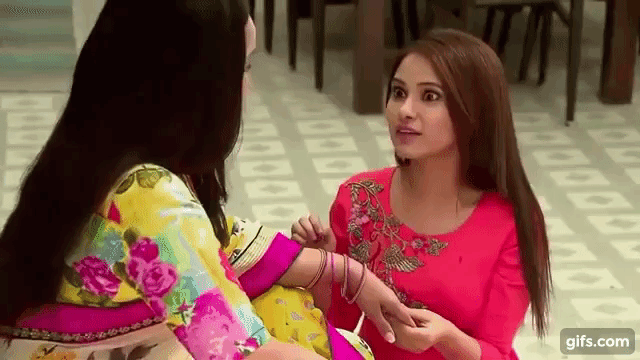 READ ALSO: Zara's Nikah teasers: November 2020
Sunday, 15th November 2020 (Episode 709 - 710)
Nimmi accuses a senior officer in Amit's workplace for trying to molest her, and the Shrivastavs family prepare for Amit's Haldi ceremony. Rani and Aarti plan to ruin the Haldi ceremony. Ashok accuses Amit of stealing jewellery from his house and presses charges against him.
Monday, 16th November 2020 (Episode 711 - 712)
Golu Singh arrives at Amit's wedding venue to prevent the police from arresting him because Ashok has dropped the charges. Golu is in love with Nimmi while Kaushalya is upset with Shanti's recent decisions.
Tuesday, 17th November 2020 (Episode 713 - 714)
Shanti scolds Rani for attempting to sabotage the Haldi function. Rani feels sad when Amit and Aarti distance themselves from her. Amit throws the marriage broker out of the wedding venue. Rani searches for a perfect groom to marry her after overhearing Kaushalya's secret conversation.
Wednesday, 17th November 2020 (Episode 715 - 716)
Aarti and Rani conspire against Amit while Kaushalya plans to visit Baba secretly. Golu Singh professes his love for Nimmi. Shanti's family prepares Aarti's Mehendi ceremony, and Kaushalya meets a tantric.
Thursday, 18th November 2020 (Episode 717 - 718)
Shanti surprises her family by getting a makeover. Rani portrays Shanti as the bride to deceive the Mehendiwali and Kaushalya collapses when the Mehendiwali exposes Rani's shady character.
Friday, 20th November 2020 (Episode 719 - 720)
A depressed person shows up at Shanti's home abruptly. The family suspects the intentions of the stranger. The Shrivastavs celebrate Amit's Mehendi function, and Kaushalya pleads with Shanti to convince Shivam into accepting the remarriage.
Saturday, 21th November 2020 (Episode 721 - 722)
Pari follows Rani and Nanda Kishor. She watches them as they set the Mehendiwali free without permission from their families. She exposes what Nanda and Rani have done. Later, Rani and Nanda request Golu Singh to intervene and stop Amit's marriage.
Sunday, 22nd November 2020 (Episode 723 - 724)
Amit is jealous of Rani when she introduces her fiancé to Golu Singh. Golu Singh loves Nimmi's dancing moves, and Aarti tells Shanti that she does not want to marry Amit. Rani collapses after a dance performance, and Amit plans to make Aarti accept and wear the engagement ring.
Monday, 23rd November 2020 (Episode 725 - 726)
Golu Singh stops Aarti on the streets and explains to her the plan he has with Rani to save her from Amit. Amit overhears Golu Singh's words while walking on the same street coincidentally. Aarti's family gets worried when Gungun falls ill and passes out.
Tuesday, 24th November 2020 (Episode 727 - 728)
Gungun regains consciousness to everyone's relief, and Amit watches Rani kissing Golu Singh. He decides to marry Aarti on the same day as Golu Singh and Rani's wedding. Aarti disagrees with Amit's decision.
Wednesday, 25th November 2020 (Episode 729 - 730)
Aarti is annoyed with Amit for rushing into preparing their first night. Rani and Nandu help her call off the wedding and Amit fumes with anger when he sees Rani trying out a bridal gown.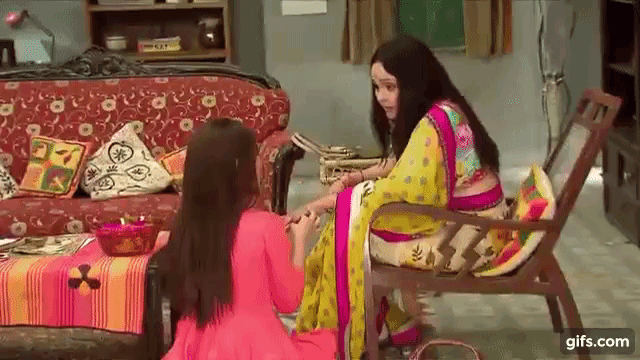 READ ALSO: New! The Candidate teasers: November 2020
Thursday, 26th November 2020 (Episode 731 - 732)
Rani rebukes Aarti for attempting suicide and humiliates Amit in front of the Shrivastavs later. She also tells Golu Singh to stop Amit's marriage. Tension rises when the Shrivastavs mistake a gift for a bomb.
Friday, 27th November 2020 (Episode 733 - 734)
While Rani plans to stop Amit's wedding, Kaushalya threatens to commit suicide if Shivam rejects the remarriage idea. Amit refuses to marry Aarti, and Shivam is forced to marry her. Amit goes out to look for Rani before things go out of control.
Saturday, 28th November 2020 (Episode 735 - 736)
Shivam shocks everyone with an unexpected decision, and Shanti gets mad at Aarti's confession. Rani and Amit might reconcile. Raghav confronts Shanti and demands that she accepts Aarti as Shivam's wife. However, Shivam's family believes that she is an impostor and rejects her.
Sunday, 29th November 2020 (Episode 737 - 738)
Shanti witnesses startling events. Aarti and her baby go missing, and Nandu throws Preeti out of the house. Later, Raghav performs the wedding rituals and welcomes Aarti into his home.
Monday, 30th November 2020 (Episode 739 - 740)
Shanti rebukes Nandu for hurting Preeti. Nandu is shocked when Amit tells the truth about Rani. Raghav leaves Aarti's baby at the river bank out of anger and Amit runs to Golu to seek refuge when he is commanded to move out of the house.
Aarti
Aarti does not love Amit; therefore, she does not want to marry him. Amit implements several sneaky means to marry her, including threatening to shoot himself if his family opposes his decision. When Amit's plans fail, he rejects Aarti to hurt her emotions.
Shivam
When Amit fails to marry Aarti, the family forces Shivam to marry her. Shivam is not interested in remarrying. Later, Shivam's family changes their minds and rejects Aarti because they think she is an impostor. Aarti attempts suicide but escapes death narrowly.
These Starlife Family Affairs teasers November 2020 are fascinating. Do you think Aarti and Amit's wedding will happen soon? Catch Family Affairs episodes on Star Life every day from 18h00.
READ ALSO: Made for Each Other teasers: November 2020
Briefly.co.za recently released Made for Each Other teasers for November 2020. Anurag dares to give Prerna a gift during her engagement ceremony to Viraj. Later, Komolika traps Prerna and endangers her life.
Prerna escapes from Komolika's trap when she learns that Anurag has been involved in a car accident. She saves him from death before his family finds him. The teaser has details about all the drama and chaos that will unfold in the series.
READ ALSO:
Arendsvlei teasers: November 2020
Legacy teasers: November 2020
Maid in Manhattan on eExtra teasers November 2020
Source: Briefly News