Isono Teasers: October 2020
Hideous betrayal makes a compelling story. Isono teasers for October 2020 feature more riveting and emotionally absorbing scenes about betrayal than you can expect. Some Isono characters betray each other for love and money, while others do it for sheer fun.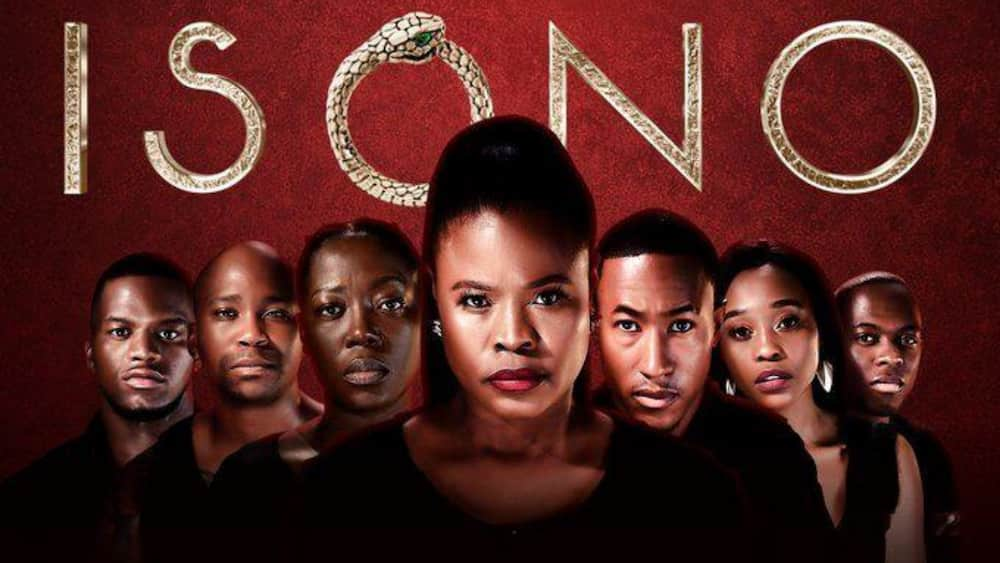 Vengeance is sweet, but it is never more precious than forgiveness. Some Isono characters will never understand the meaning of these wise words until they find themselves lost in the game of revenge. Will they retrace their steps before it is too late?
Isono October 2020 teasers
Isono airs on BET from Mondays to Fridays at 21:30. Be among the first viewers to find out what lies ahead in October by reading the details below:
1/10/2020: Thursday (Episode 4)
Gabriel gets into trouble with Gazati, the club owner, because of Pastor Duma's imprudence. Esther and Makwande's romance continues to face more challenges, and Mary is infuriated when Makwande blames her as the source of all the problems.
2/10/2020: Friday (Episode 5)
Abednego and Gabriel are torn apart by their different opinions regarding Vorster and Gazati's enmity. The two have taken sides concerning the issue.
5/10/2020: Monday (Episode 6)
Simon and Zakwe engage in a strong argument. Gazati investigates more about Vorster's dealings, and Mary is a step ahead of the person who is blackmailing her.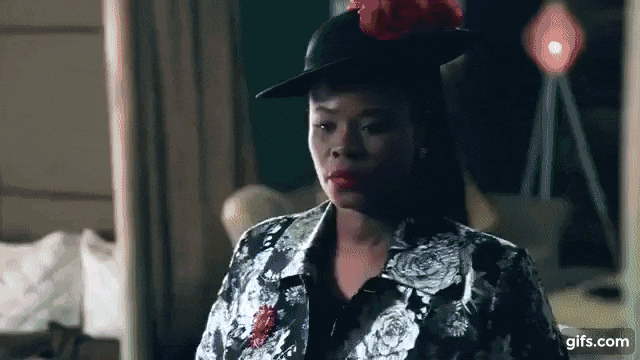 READ ALSO: New! My Identity Teasers: October 2020
6/10/2020: Tuesday (Episode 7)
Mary takes Jumima on a long ride to accomplish her deadly mission, and Zakwe finds his niche at HOG. Meanwhile, Esther's situation is getting worse.
7/10/2020: Wednesday (Episode 8)
Someone endangers Esther's life after Makwande leaves her behind at night to attend the match. Mary has a plan that might help her string a lump sum of money from the Swedes. However, she and Gabriela are competing to steal the money.
8/10/2020: Thursday (Episode 9)
Gabriel and Zakwe risk their lives by sneaking into their rival's home to rescue someone. Makwande arrives home in good moods only to be welcomed by sadness.
9/10/2020: Friday (Episode 10)
The night before the sad morning, Gabriel was caught up in a compromising situation after Zakwe stole something that belongs to Gazati. Esther tries to console herself and endure her painful life. At the same time, Zakwe puts up an act to make Jumima like him.
12/10/2020: Monday (Episode 11)
Mary plots to fool the Swedish NGO into signing up for a business funding contract. Meanwhile, Abednego and Gabriel conspire to save Zakwe and Destiny. Esther and Makwande's relationship is a sinking ship.
13/10/2020: Tuesday (Episode 12)
Will Mary be disappointed when the Swedes visiting HOG arrive? Makwande goes back to living in his apartment with a new housemate. Zakwe misses Lesedi's special event because he wants to lie low.
14/10/2020: Wednesday (Episode 13)
Abednego presents an offer to Gazati, and distance is growing between Makwande and Esther because of his condition. Millicent creates trouble between Makwande and Esther.
15/10/2020: Thursday (Episode 14)
Mary punishes Gabriel for disobeying her orders even though he saved the day. Millicent continues to create a rift between Makwande and Esther.
16/10/2020: Friday (Episode 15)
Pastor Duma chooses to drop his holiness for a while because he is desperate for a solution. Will he get his hands dirty?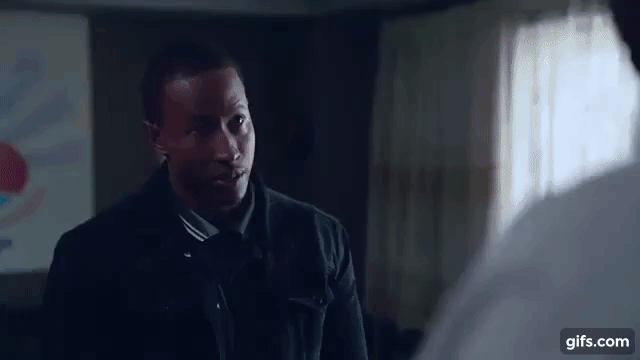 READ ALSO: Elif teasers: October 2020
19/10/2020: Monday (Episode 16)
Mary commands Gabriel to deal with Pastor Duma before he gets out of control. Makwande rescues a woman from a difficult situation. Abednego has a proposal for Gabriel while Simon's conflict with Zakwe grows deeper.
20/10/2020: Tuesday (Episode 17)
Mary meets Abednego and assigns him his first mission. Later, Millicent runs to Esther and Makwande for comfort because she is heartbroken. Simon reveals that the Swedes are considering raising Lesedi's performance to a higher level. Esther puts a smile on Millicent's face.
21/10/2020: Wednesday (Episode 18)
Gabriel receives some starling information about Dumas plans. Simon takes charge of managing Lesedi's talent, while Makwande and Millicent get over their differences and start to get along.
22/10/2020: Thursday (Episode 19)
The HOG KIDS form a band despite the obstacles they are facing. Mary creates a shield that will protect her from being linked to Pastor Duma's bad decisions. Angelina becomes Gabriel' ally at the moment he is dying of guilt, and Millicent has a long night ahead of her.
23/10/2020: Friday (Episode 20)
Everyone is excited to attend Pastor Duma's function, and they also want to know Angelina's role in the situation. Abednego rescues Gabriel from his guilty conscience.
26/10/2020: Monday (Episode 21)
Mary gives Abednego a dangerous job, and Makwande tells Brian a secret he should hide from Esther. Meanwhile, Lesedi wants to take Simon out of the band.
27/10/2020: Tuesday (Episode 22)
Mary's ambitions are threatened by the close relationship between Gabriel and Abednego; therefore, Mncedisi offers her possible solutions to her worries. Esther is becoming a third party in her love affair with Makwande.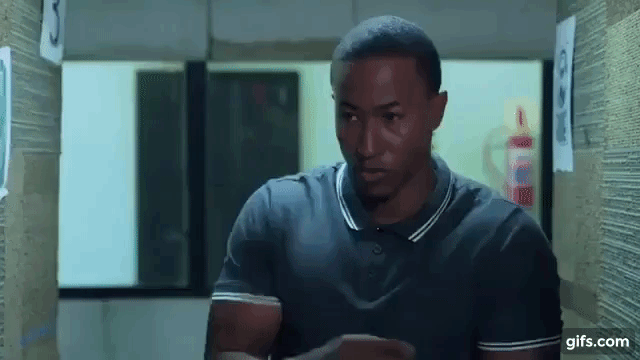 READ ALSO: Gebroke Harte 3: October 2020
28/10/2020: Wednesday (Episode 23)
Mary persuades Gabriel and Abednego to join her in her new business venture. Makwande and Millicent cross the boundaries, and Simon plays dirty to stay in control of the game.
29/10/2020: Thursday (Episode 24)
While Gabriel plans the heist, Mary has something up her sleeves. Makwande hides his intentions from Esther, and Mary throws Lesedi in a weird situation.
30/10/2020: Friday (Episode 25)
Mary's revenge hits Gabriel when he least expects it, and Millicent fights back after Esther and Makwande's disagreement. Zakwe is forced to hurt Lesedi to protect himself.
Mary
Mary and Gabriel are competing to steal money from the Swedes. They pretend to be a team, yet they are working against each other. The two betray each other often because Mary wants all the money by herself while Gabriel intends to stop her evil deeds.
Pastor Duma
Pastor Duma's faith is put on the test. He decides to go against his beliefs, but his collaboration with Mary lands him in trouble. Mary disassociates herself from his secret dealings after using him as a puppet.
The suspense in Isono teasers for October 2020 comes at a perfect moment. Will Lesedi get over Zakwe's betrayal? The story becomes pretty heated, and there is no one to put off the fire. You will love how it unfolds.
READ ALSO: Lady Luck Zee World cast, real names, plot summary, full story, teasers
Have you read the full story of Lady Luck? Bhoomi is a woman of a kind both inwards and outwards. She was happily married until her life took a u-turn unexpectedly and left her battling for her life at the hospital.
Briefly.co.za explains what happens to her in detail. Can you endure the pain she went through? Yes, you can tolerate the sad life that Bhoomi lived and emerge victorious like her.
READ ALSO:
A Perfect Lie teasers: October 2020
The Inseparables teasers: October 2020
Die Presidentsvrou Teasers: October 2020
Source: Briefly News