Zee World Twist of Fate teasers: November 2020
They say that love is a beautiful thing and that it makes the world go round. However, sometimes love can get too complicated for those involved. Twist of Fate teasers for November 2020 are here, and the drama in the series is unforgettable and makes it stand out. Read to get a glimpse about what happens to your favourite characters.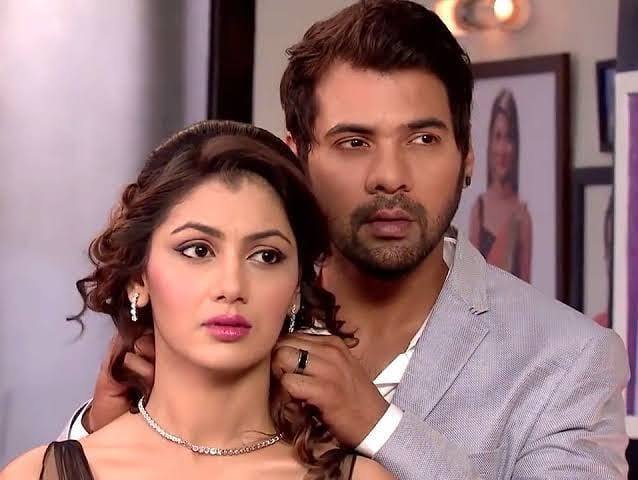 Not everyone admires Pragya and Abhi's marriage. Will their foes succeed in ruining their relationship? Read on to find out if their love is strong enough to withstand the challenges.
Twist of Fate teasers for November 2020
The fascinating events will surprise you! The love story of Pragya and Abhi is about to take a turn. What will it be? These are some of the highlights and hints for the upcoming episodes of the series Twist of Fate.
Episode 215 - Sunday, 1st of November 2020
Pragya attempts to protect Abhi from Aliya and Tanu's lies. Will he succeed, or will they end up deceiving her?
Episode 216 - Monday, 2nd of November 2020
Abhi comes across a greeting card hidden under Tanu's pillow. As a result, he doubts her loyalty to him. However, Tanu once again manages to save herself from the situation.
Episode 217 - Tuesday, 3rd of November 2020
Pragya eavesdrops on Raj talking about working together with Aliya. She finds out that he is a wolf in sheep clothing. What will she do next?
Episode 218 - Wednesday, 4th of November 2020
Raj's true colours come to revelation, and he confesses in front of the family. He also learns that his wife is the one that cheated on him and not Pragya.
Episode 219 - Thursday, 5th of November 2020
Raj has a difficult time dealing with his wife's betrayal. Will their marriage stand the test of time?
READ ALSO: Lies of the Heart teasers: May 2020
Episode 220 - Friday, 6th of November 2020
Mithali persuades Abhi to marry Tanu sooner than he expected. Pragya succeeds at stopping Mithali's plans from materializing.
Episode 221 - Saturday, 7th of November 2020
The teaser is not available yet.
Episode 222 - Sunday, 8th of November 2020
Pragya realizes that her mum is missing. She plays a prank on Tanu to give her a fright. Pragya knows that Tanu has her mum, and so, she follows her to find her.
Episode 223 - Monday, 9th of November 2020
Abhi admits his love for Pragya to his grandmother. Tanu tries her best to keep Sarla from being saved. However, she succeeds in escaping.
Episode 224 - Tuesday, 10th of November 2020
Nikhil does her best to lead Pragya and Abhi away from the location where Sarla is. Nonetheless, Pragya finds her mother, but Nikhil runs her over to keep her silence.
Episode 225 - Wednesday, 11th of November 2020
Aliya gets back to the house. Tanu replaces Sarla's injection with poison. What will happen next?
Episode 226 - Thursday, 12th of November 2020
Tanu tries her second attempt to kill Sarla, and things do not work out as she wants. The family receives dreadful news regarding Sarla's health.
Episode 227 - Friday, 13th of November 2020
Tanu looks for Aliya's help with her complications. On the other hand, Ronni plans a way to hurt Tanu. His actions cause Pragya to decide to disclose the truth to Abhi.
Episode 228 - Saturday, 14th of November 2020
Abhi requests Kulpreet to talk to Pragya about getting a divorce. What will she do?
Episode 229 - Sunday, 15th of November 2020
Pragya plans a trap for Tanu. She tries refraining from speaking to Abhi about the divorce. However, things do not go as expected.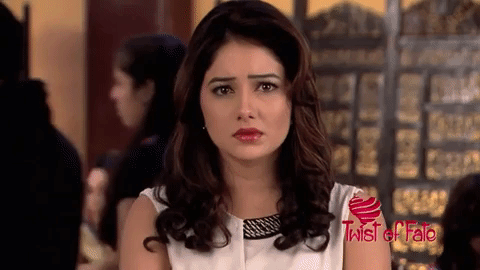 READ ALSO: Alert! Exciting details about Arendsvlei cast for Season 3
Episode 230 - Monday, 16th of November 2020
Abhi ultimatum to Pragya leaves her stuck between a rock and a hard place. Tanu attempts to kill Sarla but she is saved by Aliya.
Episode 231 - Tuesday, 17th of November 2020
Tanu keeps believing Pragya while she plays her like a puppet. Pragya sees Tanu with Nikhil. Could Tanu's secret be revealed?
Episode 232 - Wednesday, 18th of November 2020
Pragya is onto Tanu; she thinks that Nikhil may be Tanu's boyfriend. Aliya tries her best to bring destruction to Abhi's concert. However, things do not turn out as planned. Tanu escapes.
Episode 233 - Thursday, 19th of November 2020
Abhi proposes to Pragya instead of Tanu. Pragya gets to know that Nikhil is the father of Tanu's child. Ronni goes out of hand and kidnaps Tanu. During an altercation, Ronni gets thrown off a cliff by Nikhil.
Episode 234 - Friday, 20th of November 2020
Pragya sets up Tanu at a Holi event. Will her plan succeed? Tanu keeps seeing Ronni everywhere.
Episode 235 - Saturday, 21st of November 2020
Purab films a clip of Abhi and Tanu discussing her baby. However, their plan to expose Tanu flops.
Episode 236 - Sunday, 22nd of November 2020
Purab catches on video as Abhi and Tanu talk about her baby. However, their plan to expose Tanu flops.
Episode 237 - Monday, 23rd of November 2020
Aliya shows Tanu a video where Pragya is plotting with Ronni and Rachna. Tanu works her best to halt Pragya from showing Abhi the clip with the incriminating evidence. Pragya receives a call from a person claiming to be Bulbul.
READ ALSO: The Inseparables teasers: October 2020
Episode 238 - Tuesday, 24th of November 2020
Pragya has everyone in the house together to show them a video that will change Abhi's life. Nikhil tries to assist Tanu, but he is caught. How will he handle this?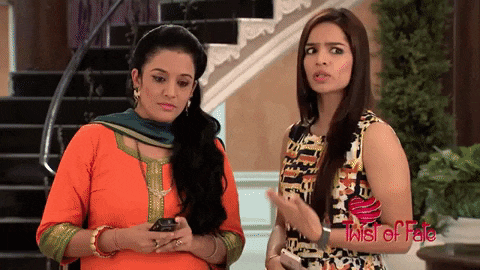 Episode 239 - Wednesday, 25th of November 2020
Aliya goes to the extreme in a bid to return to the house. Pragya lures Nikhil into a business position for her good. Will her plan succeed?
Episode 240 - Thursday, 26th of November 2020
Abhi finds Nikhil at a police station imploring to be released. Pragya finds a way to disclose the truth regarding Tanu, but her plans do not work as planned.
Episode 241 - Friday, 27th of November 2020
Pragya scoops an international gig for Abhi. She has him over for dinner to discuss this. Tanu then advises Abhi to issue Pragya the divorce papers. Will that happen?
Episode 242 - Saturday, 28th of November 2020
Abhi gets Pragya to sign the divorce papers while under the influence of alcohol. The ordeal then saddens him. Does he still want to be with Pragya?
Episode 243 - Sunday, 29th of November 2020
Pragya realizes that her relationship with Abhi is over. However, she agrees to remain friends with him despite their divorce.
Episode 244 - Monday, 29th of November 2020
Akash and Purab try to steal Pragya and Abhi's divorce papers from the attorney's office. Interestingly, they all caught red-handed. Abhi gets to know that someone was trying to commit fraud by giving Nikhil a part of his wealth.
What happens to Twist of Fate characters?
The drama in Pragya's and Abhi's lives continues to unfold in the upcoming November episodes. The soapie has exciting twists that will keep you and your loved ones entertained the whole of November. Here is a glimpse of what you should look forward in the Twist of Fate soapie.
Pragya
Pragya does her best to protect Abhi. She is ready to sacrifice her life for her relationship with Abhi. However, despite all her efforts, their marriage comes to an end unexpectedly.
Abhi
Abhi is torn between Tanu and Pragya. At some point, he is persuaded to marry Tanu by Mithali. However, Pragya succeeds in halting those plans.
Zee World Twist of Fate teasers for November 2020 reveal the exhilarating drama that has many glued to their TV screens. Stay tuned and watch your favourite characters in action.
READ ALSO: My Identity Teasers: November 2020
In September, Briefly.co.za posted My Identity teasers for. My Identity telenovela has an interesting line-up of episodes this November. Ashish decides to marry Asha and later learns the truth about the death of his father from Dayawanti. Will he continue with the marriage celebrations or will he cancel?
Not everyone supports Ashish's marriage to Asha. Is Ashish going to fulfil Avni's hopes, or will he listen to Dayawanti? Read on to know his ultimatum. What decisions is Ashish going to make? How will the decisions affect those involved?
READ ALSO:
Jodha Akbar Zee World cast, plot summary, full story, update, songs, teasers
Die Presidentsvrou Teasers: October 2020
Ring of Fire Zee World cast, plot summary, full story, update, songs, teasers
Source: Briefly News