Lithapo Teasers: October 2020
In Lithapo teasers for October 2020, Senzo manages to put his women in the same house at Sandton. Thandeka is showering Pabi with lots of care and love as they share the house. Pabi is worried about her sudden change of character because she knows that Thandeka will never allow her husband to remarry or bring his mistress to live under the same roof with her. How did Senzo accomplish this challenging task?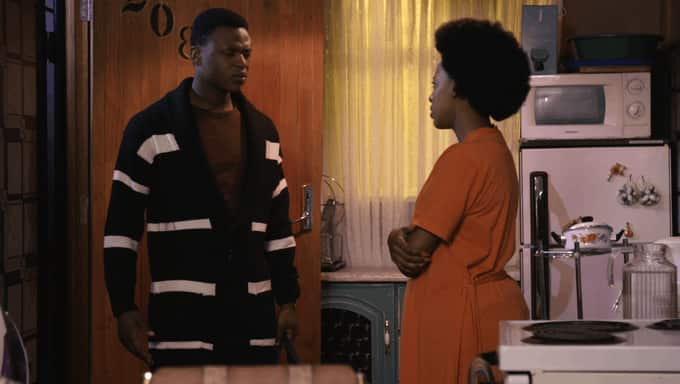 Lithapo Pabi beefs up security for herself by inviting someone to move into the house with her to protect her from Thandeka. The dumbest person can tell that there will be more fire in Senzo's home. He should be more careful after inviting more trouble in his family because if Thandeka fails to harm Pabi, she will go after him. Read the whole story below.
Lithapo teasers for October 2020
Identify the most common experiences of love from Lithapo actors. Below is a detailed explanation about what will befall the characters:
5/10/2020: Monday (Episode 115)
Nkosana has an idea of where to find Nolo, while Maki feels uneasy after kissing Zano. Later, someone buries the gun that killed Kabe in the backroom, and Senzo thinks that he is in danger. Although Thandeka attempts to help him control his emotions, Senzo goes out to search for Nolo. Senzo's son attacks him, but he does not fight back because he feels guilty and ashamed of his actions.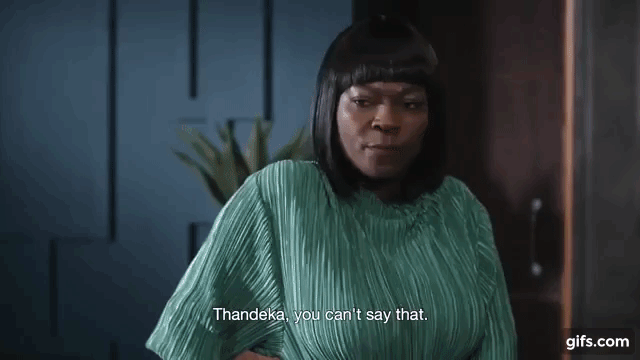 READ ALSO: 7de Laan Teasers: October 2020
6/10/2020: Tuesday (Episode 116)
Thandeka is optimistic that the media briefing will progress smoothly and that the plans she has with Kitty will succeed, as Senzo has decided to mend his ways after Nolo beat him up. Nkosana is developing romantic feelings for Laiken, and Zano denies that Maki's kiss aroused unusual feelings in her. Maki does not hide the love she feels for Zano even though she has unfinished business with Nolo.
7/10/2020: Wednesday (Episode 117)
Pabi reports to work for the first time as an independent woman and bumps into Senzo during lunch break. Senzo seizes the opportunity to charm her with a gift. Thandeka feels nauseous and throws off during the television interview when Senzo uses the script against her. He retrieves the gun that was buried by his son in the backroom and vindicates Nolo from the murder accusations. Mfazwe is taken by surprise because everything is happening so fast.
12/10/2020: Monday (Episode 118)
Maki demands sex for closure from Nolo as a way of pouring out her frustrations. At the same time, Zano is upset with Tselane. Nkosana confides in Laiken that his heart is still hurting after Kabe's death. Pabi gets into an agreement with Senzo and moves into the Sandton house, with no strings attached to him. Senzo hides this truth from Thandeka as he waits for the right time.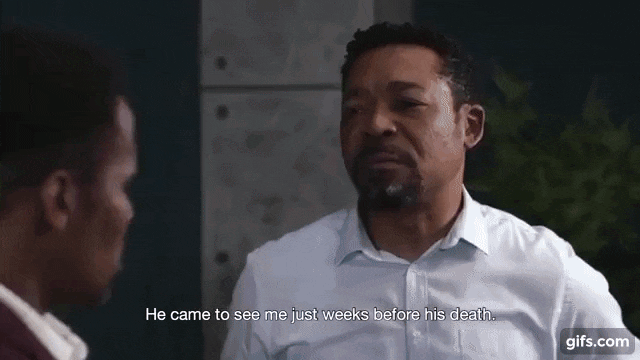 READ ALSO: My Identity Teasers: November 2020
13/10/2020: Tuesday (Episode 119)
Nkosana and Laiken kiss in a moment of weakness, and Zano requests Tselane to come over if she gets some time to spare despite the ongoing Kabe's funeral arrangements. Thandeka is displeased with Pabi's presence in her house. Nolo gets emotional when he learns that Senzo is willing to forgive him and mend their relationship.
14/10/2020: Wednesday (Episode 120)
Nkosana tries to figure out what he feels for Laiken after the kiss they shared. Mfazwe notices a gun is tucked under Nolo's bed while he comforts him from the painful heartbreak he has encountered. Thandeka brings out evidence to make Nolo a prime suspect in Kabe's murder case. Senzo is changing into a softhearted man because Pabi is back into his life. He feels he should take a less drastic and harsh method while approaching the issues at hand.
19/10/2020: Monday (Episode 121)
Senzo promises never to meddle in Nolo's life after he swore his innocence publicly. Nolo feels guilty and bitter; therefore, he decides to reveal Kabe's true identity at the funeral, hoping that the deceased will be buried with dignity. Nkosana is excited after telling Laiken that he is in love with her, but she plans to teach him a lesson.
20/10/2020: Tuesday (Episode 122)
Zano is relieved when Tselane returns to Alexandra on the day of Kabe's funeral. Nolo is yet to decide whether to expose his father's identity swap is a great idea or not. Laiken and Nkosana decided not to date each other. Pabi tries to convince Nolo to change his mind about his decision. On the other hand, Senzo has given up on him because he believes that Nolo is untrustworthy.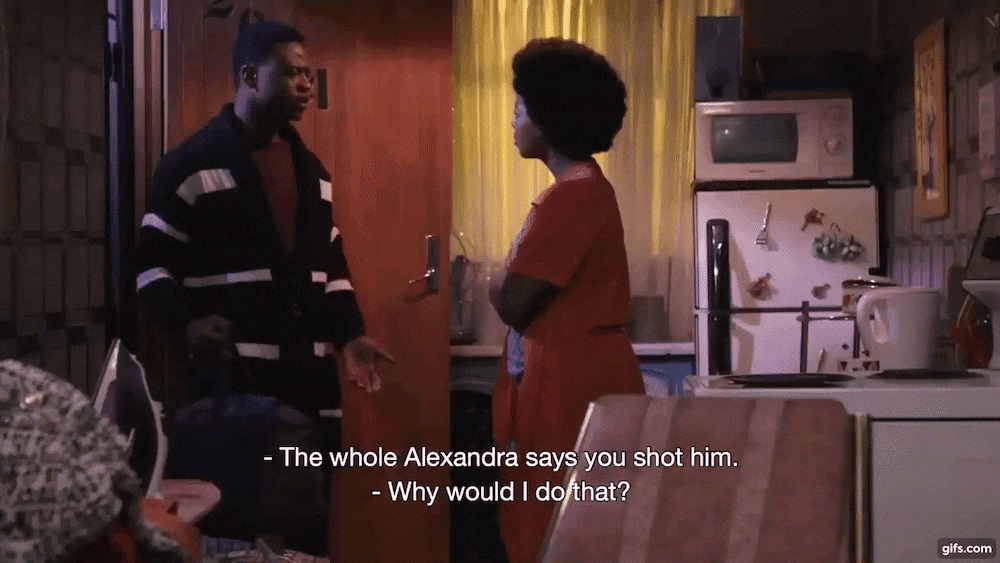 READ ALSO: Zee World Twist of Fate teasers: November 2020
21/10/2020: Wednesday (Episode 123)
Thandeka speculates that her marriage with Senzo has come to an end. Therefore, she vows to kill Pabi to save her marriage. Nolo neutralizes the tavern's administration disagreements between Kitty and Mfazwe. He decides not to return to Qwaqwa after the funeral to help them run the tavern administration.
26/10/2020: Monday (Episode 124)
Pabi is suspicious of Zano's interest in her relationship with Senzo. Although she tries her best not to be the evil mistress like most people think, she believes the Thandeka and Zano are making a fool out of her. Nolo renounces being a Hlongwane and sets boundaries between himself and Zano, while Kitty helps him learn his roles at the tavern business.
27/10/2020: Tuesday (Episode 125)
Zano and Tselane feel strong sexual attraction towards each other. Although Mfazwe feels that the bills at home weigh him down, he helps Kitty and Nolo with the tavern. Thandeka is in the dark regarding Senzo and Pabi moving in together in the Sandton house. Her minds are preoccupied and traumatized by the fire she caused in the penthouse. The penthouse has been reduced to ashes.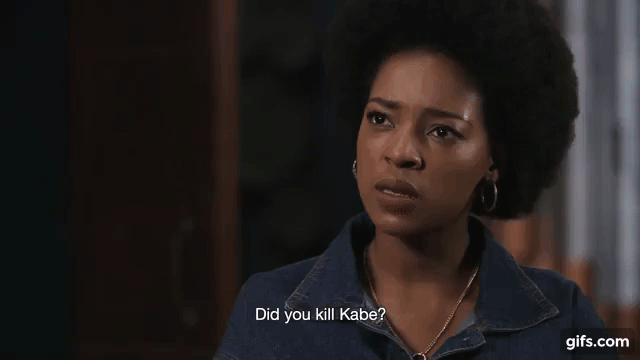 READ ALSO: Starlife Game of love teasers: November 2020
28/10/2020: Wednesday (Episode 126)
Thandeka welcomes Pabi into her home halfheartedly after Senzo threatens to expose her attempted murder and arson habits. Pabi is worried by Thandeka's sweet character; therefore, Moipone moves in with her to make her feel comfortable. Mfazwe apologizes to Prof for disrespecting him in his home.
What is happening to your favourite Lithapo cast?
Nkosana is in love with Laiken from Lithapo, but the two agree to stay single. Why did Laiken reject his proposal after the passionate kiss they shared when Nkosana was grieving over Kabe's death? Will she regret her decision or is she playing hard to get?
Nolo from Lithapo plans to expose his father's true identity before he is laid to rest but changes his mind before the funeral is over. Senzo proves that Nolo is innocent of the murder crime he is facing. Nolo cuts ties with Zano and turns on a new life after the burial ceremony. He is now working with Kitty at the tavern.
Loyal fans know the time and place to find Lithapo. However, news viewers need guidance in case they choose to watch the show. The scenes in Lithapo teasers for October 2020 will air on SABC2 from Mondays to Wednesdays at 21h30.
READ ALSO: Mehek 3 teasers: October 2020
You should also create some time and watch Mehek. You will love this Indian soapie. In Mehek 3 teasers for October 2020, Shaurya is torn between looking for Mehek or following Archie's advice and ignoring the fact that Mehek has gone missing.
Briefly.co.za brings you everything you need to know about the forthcoming episodes in October. Archie plans to corrupt Shaurya's minds more so that he marries her instead of Mehek. What is she scheming this time round?
READ ALSO:
Isono Teasers: October 2020
New! Isono Teasers September 2020
Arendsvlei teasers: October 2020
Source: Briefly News