Covid-19 pandemic: Global death toll crosses 1 million mark
- The US as of Tuesday, September 29, accounted for the highest number of deaths at 209,808, while the global death toll stood at 1,006,471
- Brazil was second-worst hit with 142,161 deaths, India (96,351), Mexico (76,603), Italy (35,851) and UK (42,001)
- In Africa, South Africa is the hardest-hit country with its death toll racing past 16,580 followed by Morocco (2,113), Egypt (5,901), Ethiopia (1,177)
- Covid-19 was the first reported in China in late 2019 where it started unleashing horror before spreading to other parts of the world
- At the moment, there is still no cure for the disease through several companies are in the final stages of developing a vaccine
PAY ATTENTION: Click "See First" under the "Following" tab to see Briefly.co.za News on your News Feed!
The number of people who have lost their lives to the Covid-19 pandemic has now topped one million since the first case was reported in China in late 2019.
As of Tuesday, September 29, according to a tally by Worldometer, the death toll had hit 1,006,471 with the US and Brazil being the hardest hit. The two countries had lost at least 209,808 and 142,161 people respectively.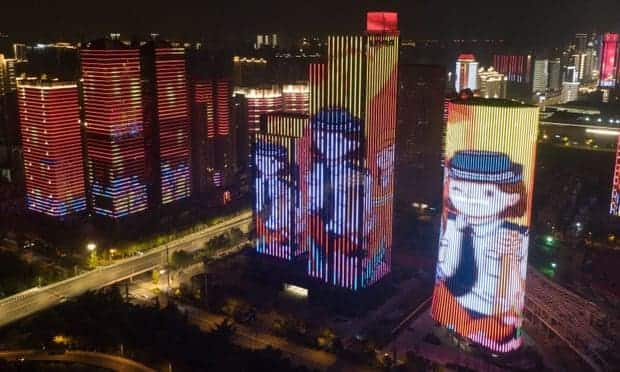 China, where the new disease was first reported in 2019, had lost 4,634 people with the country registering 85,384 cases, of which 80,566 had recovered from the infection.
Worst hit countries
Other countries that recorded grim statistics by the morning of Tuesday are India (96,351), Mexico (76,603), Italy (35,851) and UK (42,001).
READ ALSO: Khanyi Mbau answers calling, leaves Mzansi fans feeling curious
In Africa, South Africa, with 671,669 confirmed cases, was the worst-hit country with its death toll racing past 16,580 followed by Morocco (2,113), Egypt (5,901), Ethiopia (1,177) and Nigeria at 1,111.
Situation in Kenya
Kenya, which reported its first case of the disease on March 13, about four months after it broke out in China, had registered 700 deaths.
The country has so far recorded 38,168 cases out of which 24,681 were recoveries.
When the disease broke out in China, it spread quickly in countries like Italy, UK, US and France where it unleashed horror on populations.
It caused an unprecedented economic recession since most countries cut off foreign travel, restricted domestic movement and imposed strict containment measures to stymie the spread of the disease.
READ ALSO: Mashaba's Action SA's request to register as political party rejected
Ease restrictions
About nine months down the line, several states have started easing restrictions in a move to rescue the economy which was on nosedive freefall.
In Kenya, President Uhuru Kenyatta first imposed the 7pm to 5am curfew, closed social places and closed down counties of Mombasa, Mandera, Kilifi and the Nairobi Metropolitan Area (NMS).
Uhuru later reviewed the curfew to be implemented between 9pm and 4am to allow businesses to have full working shifts.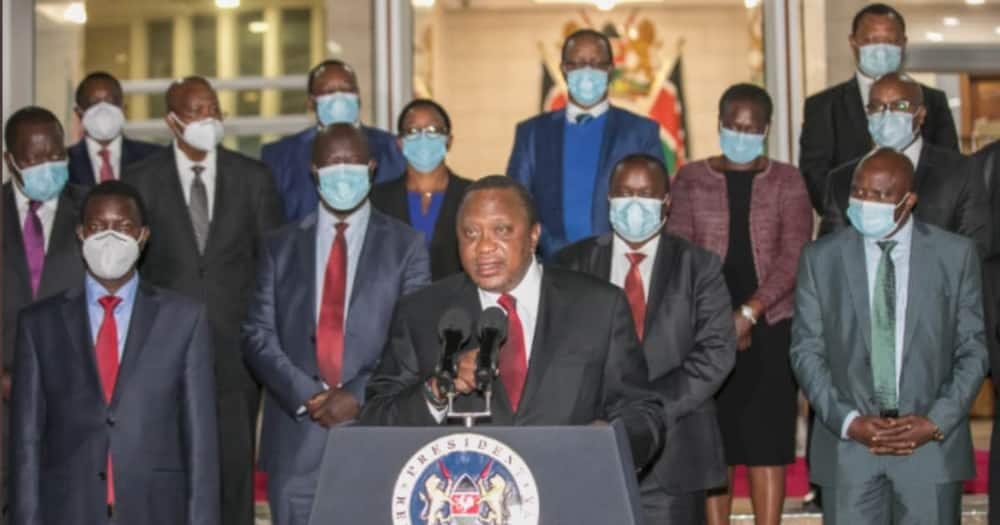 The four regions were considered as high risk but the rate of infection which stood at about 13% in June has dropped to less than 5% in September.
On Monday, the president reviewed curfew from 9pm-4am to 11pm-4am, allowed operation of bars and expanded the number of people who can gather for weddings and funerals from 100 to 200.
READ ALSO: Eish: Black Coffee 'knocks out' Prince Kaybee with single tweet
Reopening of schools
The president, however, suggested that it was still not safe to reopen schools urging stakeholders to labour more on "how institutions" will be reopened and not when. Uhuru said while addressing the national Covid-19 conference in Nairobi:
"The lives and health of our children is not a matter of debate. Learning institutions should be reopened only when we can sufficiently guarantee the safety of our children. And here I really would plead with Kenyans - let us not focus ourselves on when schools will reopen but how shall these schools open in a manner that protects our children and protects their lives and their health.
"Let us think first about their health and wellbeing and once we have established how then together we will agree when."
Enjoyed reading our story? Download BRIEFLY's news app on Google Play now and stay up-to-date with major South African news!
Source: Briefly.co.za