Rhythm City Teasers: October 2020
For the past couple of weeks, the plot of Rhythm City has taken a new trajectory and left fans perplexed. Some of the cast members have been out doing the most despicable things, and others have unapologetically thrown their closest friends under the bus. Rhythm City teasers for October 2020 provide some of the ins and outs of how far the drama has gotten. You ought to read on for details.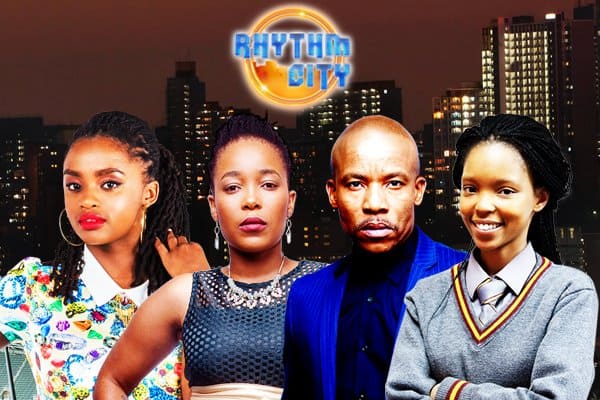 Suffocate has always believed that he is unshakable. However, it looks like someone close to him might have outsmarted him, and his downfall might be more significant than he had imagined. The details of Rhythm City teasers for October 2020 will blow your mind.
Rhythm City teasers for October 2020
What do you think is going to happen to Suffocate? Who do you think is going to be the Judas? Will he recover from what awaits him? Read on for more gist about the show.
Episode 3454 - Thursday, 1st of October 2020
Puleng's efforts to talk to Sindiswa worsen the situation, and Ziyanda opens up to Mkhulu Khana about everything that she is going through. However, this move does not do her any good as she faces more pressure; hence, she resolves to do something controversial. The wave of publicity catches up with Suffocate, and when he reiterates his confidence in Pearl, she starts to feel guilty.
Episode 3455 - Friday, 2nd of October 2020
Tension continues to reign between Puleng and Suffocate, who is focused on the oncoming event. However, Pearl makes an unexpected move that turns out to be a solution when she deflects Mandlakhe and Khulekani's attention to the hacker.
Sindiswa hooks up with Suffocate, and this makes Sabelo and Puleng appalled, and Mkhulu Khanya sounds a warning to Ziyanda about her child. She tells her that revealing the identity of the father of her child will break her family.
Episode 3456 - Monday, 5th of October 2020
Sindiswa tortures Puleng and Sabelo slowly, and Ziyanda changes her mind about going to meet her son; she is apprehensive about how everything will turn out. Mzi asks a ton of questions about the funding for the festival, and this makes Pearl feel overwhelmed to quicken her plans.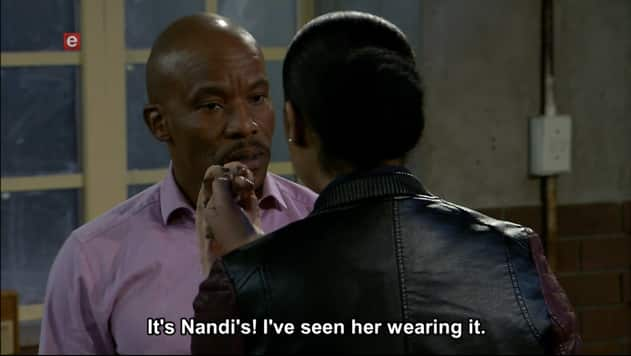 Episode 3457 - Tuesday, 6th of October 2020
Ziyanda feels the pressure to move out of the Ngobese home after she lashes out on Khulekani and Nandi. Pearl begins to have second thoughts about the plan that she is hatching against Suffocate, and Suffocate reassures Mzi that he is confident that Pearl has the best intentions towards him. Therefore, he asks him to stop investigating her. Later, Sindiswa finds it hard to forgive Sabelo.
READ ALSO: New! Call for the Hero teasers: October 2020
Episode 3458 - Wednesday, 7th of October 2020
Sindiswa and Sabelo worry over the broken engagement, and Nandi refuses to make peace with her sister, and this forces Khulekani to intervene. Suffocate focuses his energy on the RedHub festival, although Pearl is finalising her plan on how to cause his downfall.
Episode 3459 - Thursday, 8th of October 2020
Sindiswa confronts Puleng about causing a family to break. She informs her not to attend the wedding ceremony. Nandi and Khulekani rekindle their love, and Ziyanda feels bitter when she hears about this news. Ruth tries to convince Ziyanda to be patient with Zak. Meanwhile, Pearl uses Thandi Dlamini to get at Suffocate although Suffocate begins to have second thoughts about the event.
Episode 3460 - Friday, 9th of October 2020
Suffocate tries to settle the series of problems that he has been facing regarding the festival, and Khulekani notifies Pearl to actualise the final step of her plan. Sabelo ignores Puleng and takes in the instructions that Sindiswa issues, and the other girls are shocked when they learn that Puleng has been demoted from being the matron of honour. Ziyanda pleads with Ruth to convince Zak to agree to hook up with her, but her efforts do not bear fruits.
Episode 3461 - Monday, 12th of October 2020
Sindiswa pressurises Sabelo to reach out to Suffocate for a loan regarding the wedding, and Nandi reaches out to Ziyanda to inform her about her plans to let go of her past. Maponya raises eyebrows about Pearl tipping them off, and Puleng tries to notify Suffocate about the impending danger. However, it looks like it is too late because Pearl is hatching the final act of her plan.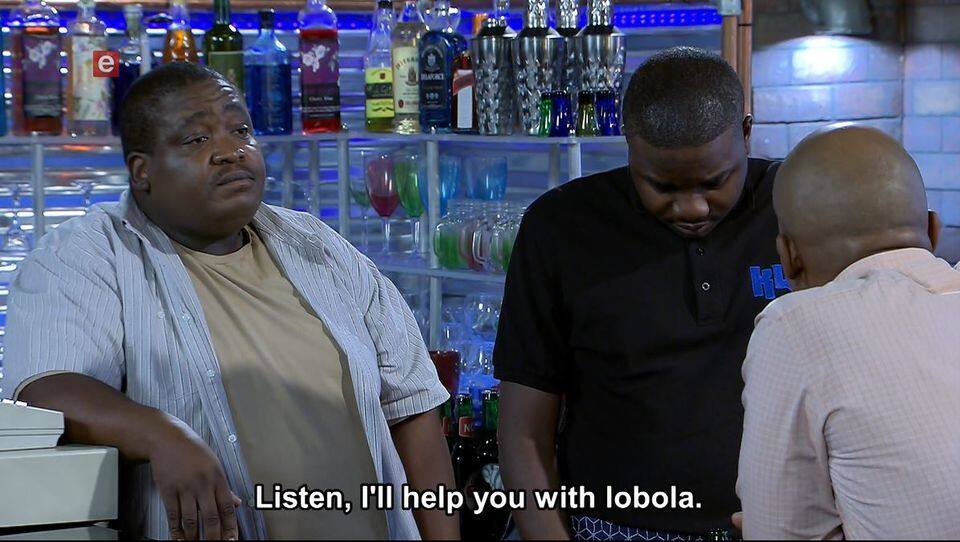 Episode 3462 - Tuesday, 13th of October 2020
Ziyanda gets a beautiful surprise when Zak agrees to hook up with him. Sindiswa goes ahead with her plan for the wedding even though the future of Kilowatt depends on her's and Sabelo's hands. The policemen show up unexpectedly and sweep off Suffocate in the most humiliating way. Diepkloof burns with rage at the thought of him luring the community, although he learns later that Pearl set him up; will he do anything to save him?
READ ALSO: Lithapo Teasers: October 2020
Episode 3463 - Wednesday, 14th of October 2020
Suffocate gets interrogated by the police and he worries that his darkest secrets will be brought to light. He faces Pearl for the first time, and this incident rattles him to the core, and Ziyanda is left in a dilemma as she is forced to choose family over a second chance. Meanwhile, Sabelo and Sindiswa worry about the impact that Suffocate's drama will have on their big day.
Episode 3464 - Thursday, 15th of October 2020
Suffocate finally gets out of jail on bail although his relief does not last long since an unexpected person shows up in Kilowatt. The big Kasi wedding finally happens and MaChiliza witnesses her daughter exchange vows. Zak shows up at Khulekani and Nandi's vow renewal ceremony, and it looks like he has bad intentions. Zinhle notices a strange person during the occasion.
Episode 3465 - Friday, 16th of October 2020
The authorities decide to freeze Suffocate's property; hence, Kilowatt is shut down, and this makes Diepkloof feel the ripple effect of Pearl's plot. Khulekani rejoices at the thought of his enemies' downfall, and Ziyanda tries to convince Zak not to agree to meet Khulekani.
Khulekani asks Mandlakhe to go out and find more details about Zak, and Fats alleges that Puleng slept with Sabelo, although Puleng denies the allegations. Fats asks Sabelo the same question.
Episode 3466 - Monday, 19th of October 2020
Maponya is apprehensive that Pearl had no idea about Suffocate's crimes, and Mzi blasts her for betraying him and his father. Zak poses the question about his father to Ziyanda. However, Ziyanda dismisses him. Meanwhile, Fats removes Sabelo from the club for betraying him, and Khulekani asks Zak a couple of questions regarding his past when he meets him.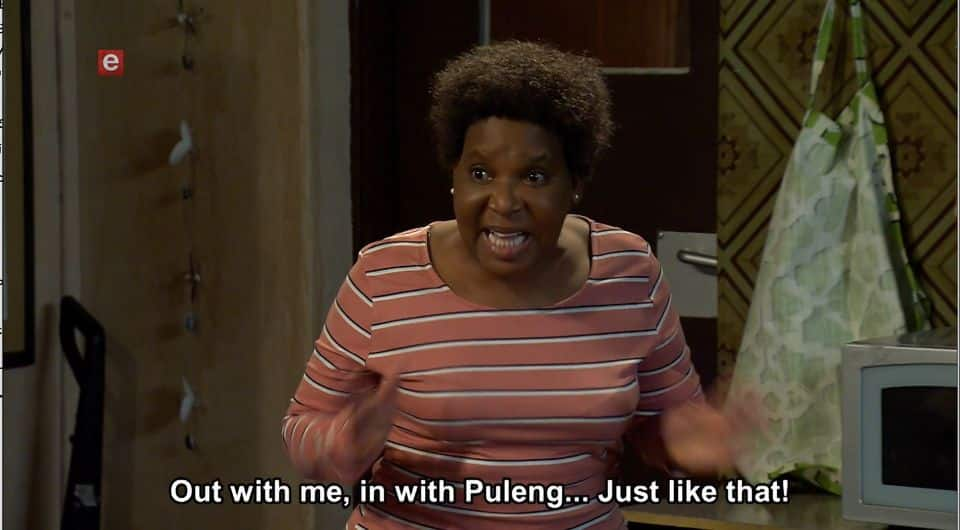 Episode 3467 - Tuesday, 20th of October 2020
Puleng offers to support Suffocate who feels like it is the end of the world for him, and she inspires him to make a deal with Advocate Moses Maponya. Zinhle bumps into Zak at the Koka Hut, and they engage in a lengthy conversation. In the meantime, Mandlakhe discovers some interesting information about Zak, and when he informs Khulekani, he becomes curious to know more about the findings.
READ ALSO: Muvhango Teasers: October 2020
Episode 3468 - Wednesday, 21st of October 2020
Puleng, Mzi, and Suffocate try to think about possible solutions to Suffocate's legal mess, and it looks like they might settle for a dark solution. Khulekani finds it difficult to come to terms with the fact that he has been unearthed, and Ziyanda gets overwhelmed by emotions. MaChiliza forces Sabelo to work in her house like a makoti, and this makes him unimpressed.
Episode 3469 - Thursday, 22nd of October 2020
Fats comes to Suffocate's aid, although he seems to be stressed about his employees, especially when 68s and Chicken break their ties with him. Mzi offers to do the dirty work, and Mkhulu Khanya reminds Ziyanda to be careful when making her decision. Ziyanda decides to forego her new life in Johannesburg to stay back and be with her son. On the flip side, Kea hopes that Thapelo will ask her out to the Matric dance.
Episode 3470 - Friday, 23rd of October 2020
Suffocate reaches out to Mzi for help regarding his legal bid, and it looks like something beautiful is brewing between Zinhle and Zak. Khulekani asks Zak to see him, and he offers to give him a job opportunity, and Kea is unimpressed when Thapelo fails to ask her out.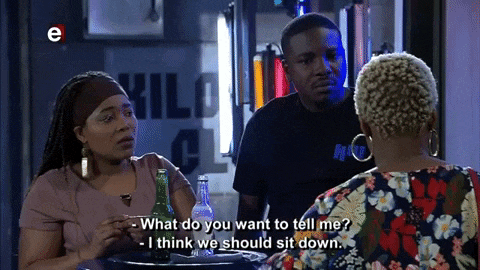 Episode 3471 - Monday, 26th of October 2020
Mzi and Suffocate continue with their stakeouts until the police officers arrest Mzi, although Patrick shows up to support Mzi. However, he distances himself from his father. Ziyanda tries to convince Khulekani to stay away from her son's life, but Khulekani declares that he will not give up. This prompts Ziyanda to offer Zak an internship opportunity. Later, Busi and Bonny come to Kea and inform her about securing a dancing date for her.
Episode 3472 - Tuesday, 27th of October 2020
Mzi finally gets the opportunity to disavow his dad publicly, and Khulekani openly mocks Suffocate and makes him know that he is behind his miseries. Ziyanda tries to convince Zak not to accept the job opportunity from Khulekani, but her efforts do not bear fruits.
Nandi sounds a warning to Khulekani by telling him that she is not ready for more scandals, and Mapula tries to get Kea to think straight. However, Kea finds it difficult to withstand the pressure of sleeping with Ofentse.
READ ALSO: Kindred Hearts Zee World cast, plot summary, full story, final episode, teasers, soundtrack
Episode 3473 - Wednesday, 28th of October 2020
Suffocate pleads with the advocate to extend his deadline, but he declines. Instead, he decides that it is time for him to initiate his grand plan. However, Puleng insists on following him. Ziyanda decides to compromise to great lengths to fix her issues with Khulekani, but her efforts do not seem to bear fruits. On the other end, Kea doubts herself and the decision that she made regarding the matric dance.
Episode 3474 - Thursday, 29th of October 2020
Suffocate bids Puleng and Mzi goodbye and focuses on facing the uncertainties of what lies ahead of him. Khulekani offers Nandi a precious gift during the launch of her jewellery brand. Ziyanda tries to think of ways of ensuring that Zak is not involved in Khulekani's life, and Nandi lets the cat out of the bag when she reveals that Zak and Zihnle are hooking up. Banele helps Kea find herself, and this helps her in dealing with being bullied by Busi and Bonny.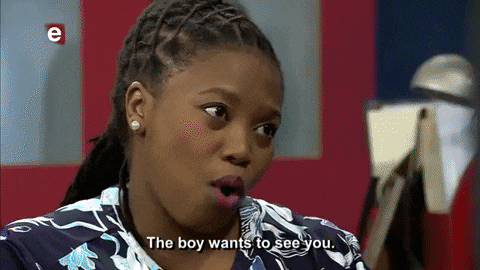 Episode 3475 - Friday, 30th of October 2020
Suffocate focuses his eyes on the new venture that the Ngobeses have launched despite Puleng's efforts to warn him. Khulekani pesters Ziyanda to give him more details about Zak and Zinhle going out, and when he sees them together, he lashes out. Kea confronts Mapula about having an affair with Banele, and when Mapula denies the claims, it helps Kea reignite the feelings that she had towards him.
READ ALSO: Arendsvlei teasers: October 2020
Suffocate
Suffocate fails to read between the lines, and Pearl; one of the people closest to him, throws him under the bus. His arrest tarnishes his name, and he becomes the talk of the town. It also renders him bankrupt. Will he recover from everything that is happening to him?
Khulekani
Khulekani gangs up with Pearl to execute a deadly plan that shakes Suffocate off balance. He also conducts an investigation on Zak, and it turns out that he is his son. He subjects Ziyanda to a tricky situation when he offers him a job. What will Ziyanda do to protect her son from his snares?
Rhythm City teasers for October 2020 have offered tips of what is going to happen. If you wish to find out exclusive details, be sure to tune in to eTV at 19:00 from Mondays to Fridays.
READ ALSO: Mehek 3 teasers: October 2020
Briefly.co.za published the details of Mehek 3 teasers for October. They will make you wish we are in October already. In the third season of the show, Shaurya is convinced that Mehek is alive, although it looks like Archie knows more than enough. Therefore, she hatches a plan to kill her.
READ ALSO:
Zee World Twist of Fate teasers: November 2020
My Identity Teasers: November 2020
7de Laan Teasers: October 2020
Source: Briefly News