Muvhango Teasers: October 2020
Muvhango continues to be one of the most loved local shows in South Africa. In October episodes, Sechaba is determined to plan for his future but unfortunately succumbs to cancer. How is Imani going to deal with the demise? Find out from Muvhango teasers below.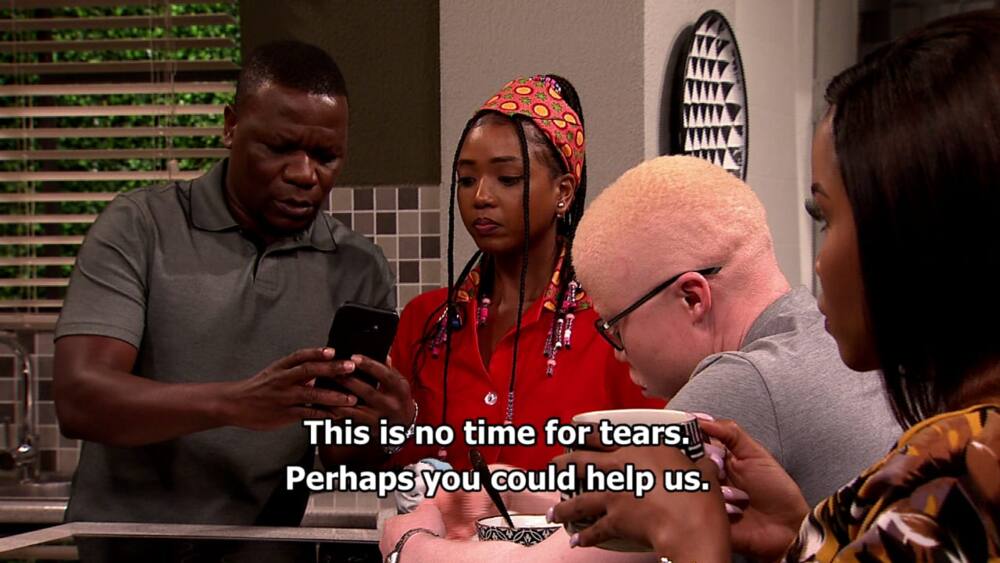 Azwindini's fight for the throne continues. Dee's online business is not doing well, and she acts dishonestly with Vho-Mukondeleli to make a fortune. Mbali unearths Ausi Ntsoaki's dishonesty.
Muvhango teasers October 2020
You should expect to be affected by the action that is coming up on your favorite Mzansi show this October. Read the teasers to find out how Sechaba's demise affects those close to him. What is Ausi Ntsoaki going to do after her lies are exposed?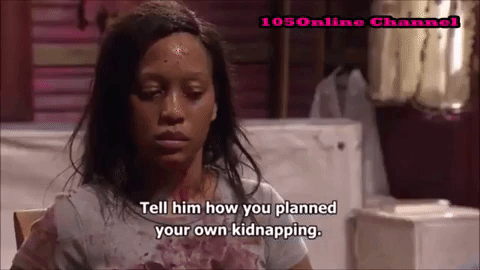 1st October 2020 (Thursday – E3655)
The situation in the family is becoming more unbearable. Imani is snubbed by Cecelia. Ausi Ntsoaki is interviewed by Mbali.
2nd October 2020 (Friday – E3656)
Vhutshilo arrives unannounced and finds Mpho is an embarrassing situation. Imani is heartbroken by Cecelia. Mbali discovers Ntsoaki's dishonesty.
5th October 2020 (Monday – E3657)
Another setback blocks Vhutshilo's road to freedom. Imani proposes to Sechaba, and Ausi Ntsoaki's day is filled with bad experiences.
6th October 2020 (Tuesday – E3658)
The evidence discovered by Tendamudzimu might seal Vhutshilo's fate. Ausi Ntsoaki helps Dukathole out of a difficult situation, but Hangwani is not happy with the gesture. Imani finds out why her future mother-in-law does not like her.
7th October 2020 (Wednesday – E3659)
The Royal Family deals with the arrest of Gizara and Azwindini. On the other hand, Mpho's demons goad her concerning the affair with Tenda. Ausi Ntsoaki is planning to make her Dukathole co-workers regret her presence.
8th October 2020 (Thursday – E3660)
Azwindini is angry with Tenda. Imani gets a slap from Cecelia, and Ntsoaki wants to be given half of the profits.
9th October 2020 (Friday – E3661)
Sechaba does not listen to his mother as he wants to win Imani over. Dukathole has to deal with the outcome of Ntsoaki's departure. Azwindini makes a life-changing decision.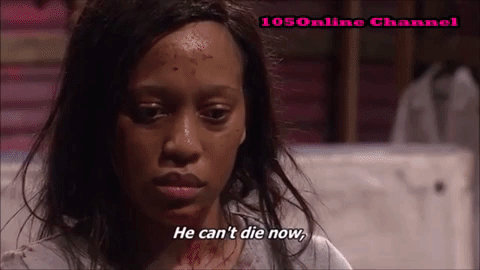 12th October 2020 (Monday – E3662)
Mbali unearths the truth concerning Ausi Ntsoaki. She lied on her resume. Thoko gives Imani a helping hand with her lobola predicament, and Mpho decides on her future with Tenda.
13th October 2020 (Tuesday – E3663)
Thoko wants to meet the mother of Sechaba at any cost. Vho-Mukondeleli ensures the family gets an invitation to the family meeting. Itumeleng and Marang do not get along, and Tenda wants Azwindini to make the family aware of new plans.
14th October 2020 (Wednesday – E3664)
Vhutshilo is finally free as his name gets cleared. Sechaba and Imani make a significant step in their relationship, and Ausi Ntsoaki cannot play any more games.
15th October 2020 (Thursday – E3665)
Imani does not open up to Sechaba about her past relationship with Seretse. The MMC shareholders are convinced that they can make Azwindini reverse the shares that were sold to Tendamudzimu, and Hangwani has something he to tell Ausi Ntsoaki.
16th October 2020 (Friday – E3666)
The Royal Council holds a discussion concerning the leadership fate. Something unexpected happens during the launch of Sechaba's book. Mpho does not get her period, and she opens up about her dirty secret to an acquaintance.
READ ALSO: Scandal! Teasers: October 2020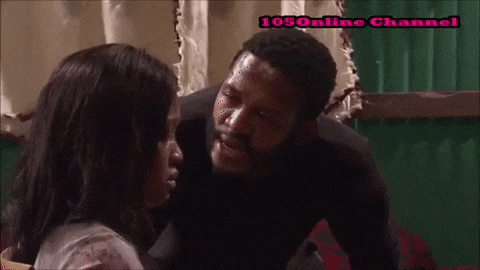 19th October 2020 (Monday – E3667)
Azwindini works with his sworn rivals to make a bid for the throne. Itumeleng must come up with an effective plan that will help her survive in the big city. Sechaba's mother continues to annoy the bridal side, which places him in a hard situation.
20th October 2020 (Tuesday – E3668)
Mpho has discovered a secret. Sechaba makes Imani's dress dirty by coughing blood all over her. Marang asks Itumeleng to stop being arrogant and learn to seek permission.
21st October 2020 (Wednesday – E3669)
Azwindini acts. Imani does not make it to her bachelorette celebrations, and Itumeleng and Marang come to a mutual understanding.
22nd October 2020 (Thursday – E3670)
Mpho opens up about being unfaithful to a friend who keeps her secret. Sechaba makes plans for the future, although he has cancer. Dee's online trade is not doing well.
23rd October 2020 (Friday – E3671)
Imani gets devastating and life-changing news. All is not well at the Royal house after a secret that affects the chieftaincy is exposed. Dee seeks help for her dying online business from an unlikely source.
READ ALSO: Vierspel Vuurspel teasers: October 2020
26th October 2020 (Monday – E3672)
Gizara lets the cat out of the bag and Vho-Makhadzi must come up with a decision. Imani goes into a shock after receiving devastating information. Mo defends Vho-Mukondeleli as Dee laughs at her.
27th October 2020 (Tuesday – E3673)
Imani gets more traumatized when Cecelia comes while she is still suffering from her loss. Mulalo and Azwindini, who are both fighting for the throne, are headed to a major battle. Dee realizes the possibility of making money from Vho-Mukondeleli's retro fashion.
28th October 2020 (Wednesday – E3674)
Mulalo informs Vho-Makhadzi where to stop. Cecilia is caught red-handed by Imani. Dee's dreams finally come to fruition.
29th October 2020 (Thursday – E3675)
Dee has to come up with a plan that will help her acquire more clothes from Vho-Mukondeleli. Borosi and Gizara do not want Vho-Makhadzi to continue working as a regent. Cecelia and Imani start fighting and playing dirty.
30th October 2020 (Friday – E3676)
Vho-Mukondeleli discovers Dee was dishonest concerning her clothes. Azwindini pressurizes Vho-Makhadzi to choose a permanent chief, and Imani cremates Sechaba's body.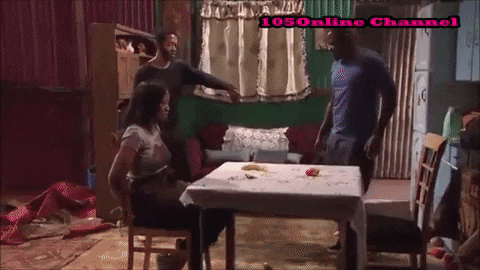 READ ALSO: New! The Candidate teasers: November 2020
What happens to Muvhango characters?
Muvhango cast is full of talent that will make you love the show. It is hard to choose a favorite actor or actress. Here is what you should expect to witness happening to some of the characters this October.
Sechaba
His mother does not like Imani, the future daughter-in-law. However, he continues to fight for Imani. The two later make major plans concerning their relationship. Sechaba's cancer does not deter him from planning for the future. He does not make it as he dies, leaving Imani devastated.
Dee
Her online business is not doing well, and she tries to seek for help. She realizes she can make a fortune from Vho-Mukondeleli's retro fashion. Her dreams finally come true, but Vho-Mukondeleli discovers she had been dishonest about her clothes. What will she do?
Azwindini
He continues to fight for the throne. There is a possible bitter battle ensuing between him and Mulalo as they are both eyeing the throne. Who will take over?
READ ALSO: Elif teasers: October 2020
From the above Muvhango teasers, October episodes have exciting drama. Keep yourself and your loved ones entertained and catch the South African telenovela every weekday at 9.00 p.m on SABC2.
READ ALSO: My Identity Teasers: November 2020
Are you a fan of Indian shows in South Africa? My Identity should be on your must-watch soap operas list. Briefly.co.za highlighted what is coming up on My Identity telenovela in November.
Ashish learns the truth about the death of his father. He decides to marry Asha, but Dayawanti attempts suicide to prevent him from going ahead with the marriage ceremony. Will he listen to Dayawanti and break Davni's heart? Find out from the teasers.
READ ALSO:
Starlife Family Affairs teasers: November 2020
The Inseparables teasers: October 2020
Deur Dik en Dun Teasers: October 2020
Source: Briefly.co.za