Trump, Biden debate: First presidential clash turns into chaos
- The presidential debate between Trump and Biden degenerated into name-calling and mudslinging
- Trump sustained interruptions as Biden spoke, an approach that angered the former VP who also went off the rails but tried to maintain decency
- Earlier, President Trump had claimed that he suspected Biden will use performance-enhancing drugs or an earpiece to receive assistance
PAY ATTENTION: Click "See First" under the "Following" tab to see Briefly.co.za News on your News Feed!
US President Donald Trump and former vice president Joe Biden on Tuesday, September 29, participated in their first presidential debate; a stage set for them to explain their manifesto ahead of the presidential elections slated for Tuesday, November 3.
The long-awaited debate between Trump and Biden, however, turned chaotic and has since been described as "a train wreck" by a section of observers owing to the mudslinging that took centre stage, at the venue in Cleveland, Ohio.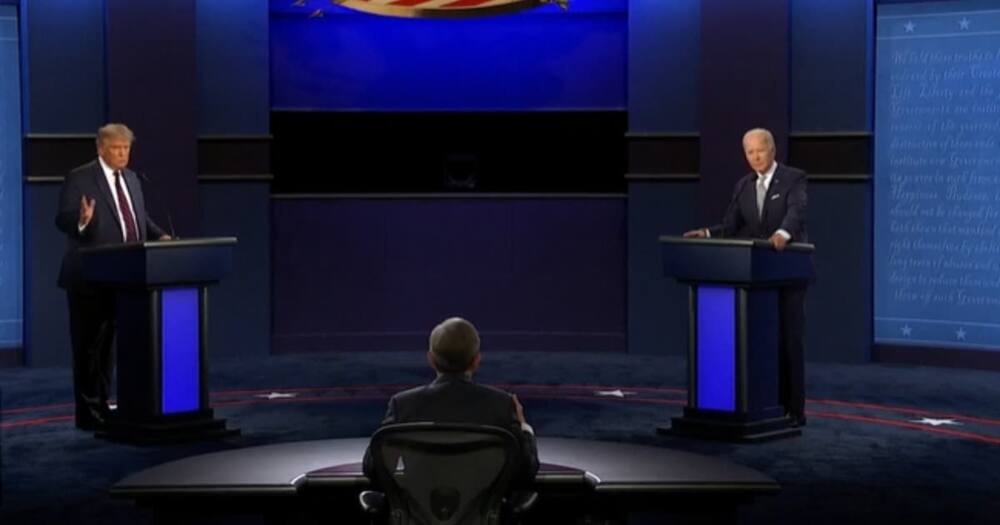 Helpless moderator Chris Wallace
The debate's moderator Chris Wallace, a reputable journalist with Foxnews, had a hard time maintaining sanity between the duo who played off the rail, playing against the rules they both agreed to uphold.
Among issues Wallace tasked Trump and Biden to talk about was the resuscitation of the economy, coronavirus pandemic and white supremacy which has for ages tainted the reputation of the US.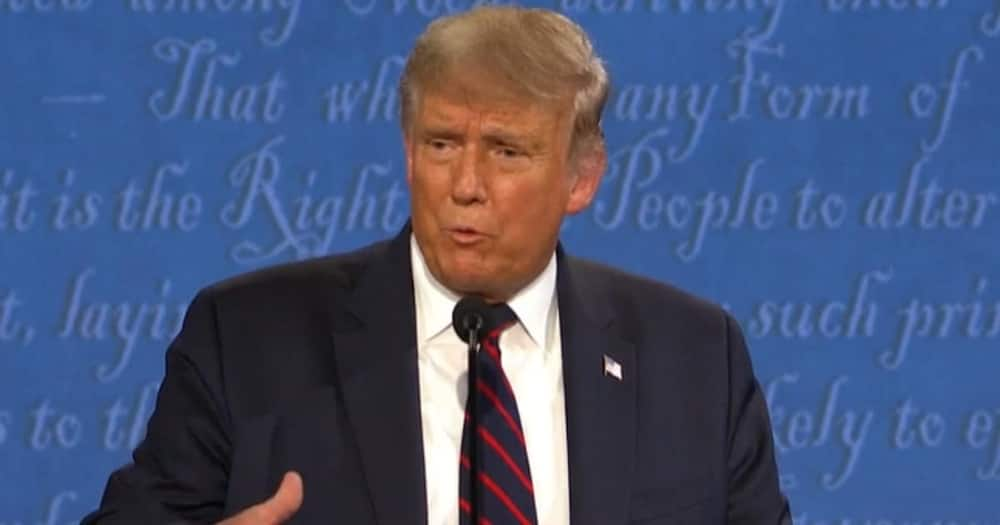 Name-calling
The duo, however, degenerated into name-calling with Biden describing Trump as the "worst president America has ever had" and later referred to him as a clown.
"When the pandemic came, we closed down the country. He (Biden) didn't think it was necessary for us to close down, but he was wrong. Joe doesn't believe in law and order. He can't even say the word law and order.
"Why? If he says it, he is going to lose all his radical left supporters...The Democrats and radical left have got you wrapped on their fingers to a point that you don't want say anything about law and order," said Trump who went ahead and tore into Biden's son Hunter who has a history of drug addiction.
Angry Biden
Trump, who has for months now been referring to Biden as "sleepy Joe" and with poor academic credentials, sustained interruptions as Biden tried to make a point; an approach that flared up Biden's temper.
"Will you shut up, man," the former VP exclaimed.
"Under this president, we have become weaker, sicker, poorer, more divided, and more violent. When I was vice president, we inherited a recession, I was asked to fix it, and I did. We left Donald Trump a booming economy, and he caused a recession," Biden stated describing Trump as Russia President Vladimir Putin's puppy.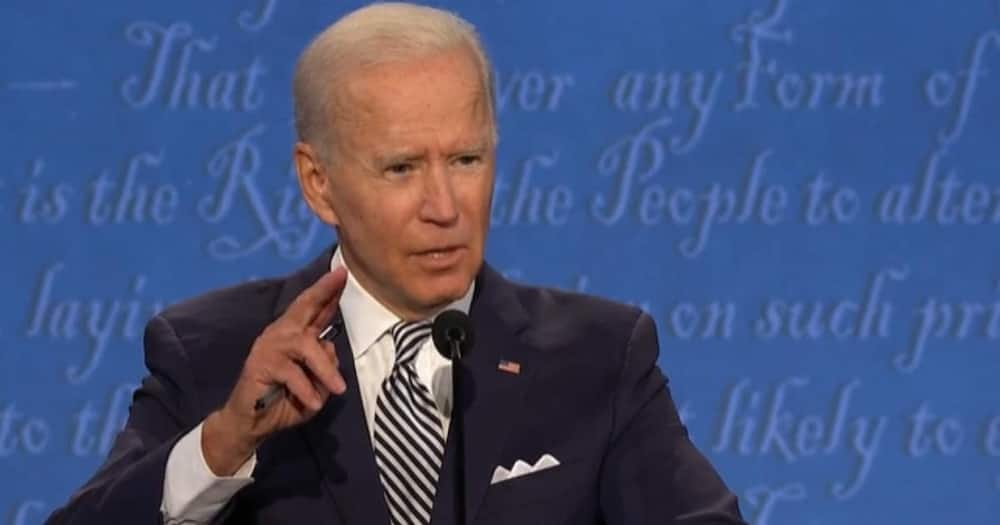 The two politicians will lock horns again in another debate on October 7 in Salt Lake City, Utah.
In other news, Briefly.co.za reported that Emir Sheikh Sabah al-Ahmad al-Sabah has died, as confirmed by an official statement delivered on state television on Tuesday, September 29.
The 91-year-old has ruled since 2006 but has handled the country's foreign policy for more than 50 years. His successor to the throne will be his brother, 83-year-old Crown Prince Sheikh Nawaf al-Ahmad al-Shabah, How Africa reports.
The deceased ruler is known by many as the fine architect of the modern foreign policy of Kuwait as he served as foreign minister between 1963 and 2003. BBC reports that the emir was flown to the US for medical treatment after surgery earlier in the year in July.
Enjoyed reading our story? Download BRIEFLY's news app on Google Play now and stay up-to-date with major South African news!
Source: Briefly.co.za