Legacy teasers: October 2020
Have you been looking for fascinating shows to watch after a busy day? If that is the case, consider checking out Legacy. You might get hooked to the drama that the show brings. Legacy teasers for October 2020 provide some of the snippets of what you should expect from the series.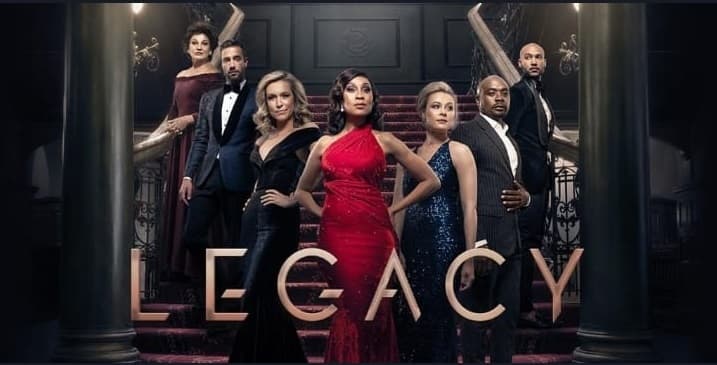 Unlike most soap operas, Legacy is a cocktail of drama, thrill and some bit of action. The series revolves around the operations of a family business. It also reveals how much some of the characters are willing to go to take over the leadership of the company. The most exhilarating part about everything is how much compromise some of them are willing to come to in the name of power. Legacyfor October highlight how the characters throw one another under the bus to fulfil their interests.
Legacy teasers for October 2020
In the most recent episodes, it looked like everything was calm, and no one cared about the other person's interests. However, in the oncoming episodes, it seems like so much is about to happen as Detective Badenhorst reveals more compromising details regarding his court case.
Episode 8 - Thursday, 1st of October 2020
Flip-Flopping
Detective Badenhorst arrests someone in the most humiliating way, and Nivarna reveals some devastating news to Msizi and Felicity, and it shakes them off balance.
Episode 9 - Monday, 5th of October 2020
Backstabber!
Someone closest to Felicity throws her under the bus, and Dineo refuses to let out some crucial information that could help save her life.
Episode 10 - Tuesday, 6th of October 2020
Dam Truth!
Dineo gathers the courage to open up about the motive of the midnight meetings that she has been engaging in, and Detective Badenhorst discovers something that leaves him startled. Meanwhile, Felicity gets dragged into a hostile takeover that ensues at Legacy.
READ ALSO: Zara's Nikah teasers: October 2020
Episode 11 - Wednesday, 7th of October 2020
My Own Flesh
Angelique reveals some unexpected information that leaves everyone shaken, and SJ finds out some sensitive information about his siblings, and it shakes him to the core. On the flip side, it looks like Dineo is running out of time and chances.
Episode 12 - Thursday, 8th of October 2020
Lasting Impressions
Two employees at Legacy fall in love, and it looks like things might not end well for them. Detective Badenhorst comes across some fascinating discovery in the court case that he is handling. Dineo's mess with the law causes a rift between the members of the Price family.
Episode 13 - Monday, 12th of October 2020
Person of Interest
SJ's situation worsens, and he gets into more trouble with the members of his family. His friends also leave him in a hopeless position. Felicity's efforts to communicate with Stefan become more dangerous as it looks like the truth is almost catching up with them.
Episode 14 - Tuesday, 13th of October 2020
Bonnie and Clyde
Petra and SJ go out on a hunt for an important person in Soweto and in the process, they come across a nasty surprise! Msizi does the unthinkable when he reveals Dineo's deepest secrets, and Felicity succeeds in getting herself out of a complicated situation.
READ ALSO: Kindred Hearts Zee World cast, plot summary, full story, final episode, teasers, soundtrack
Episode 15 - Wednesday, 14th of October 2020
Unusual Suspect
Msizi goes the extra mile to do something to cement his position as the CEO of Legacy, and two employees of Legacy express how they feel about their affair.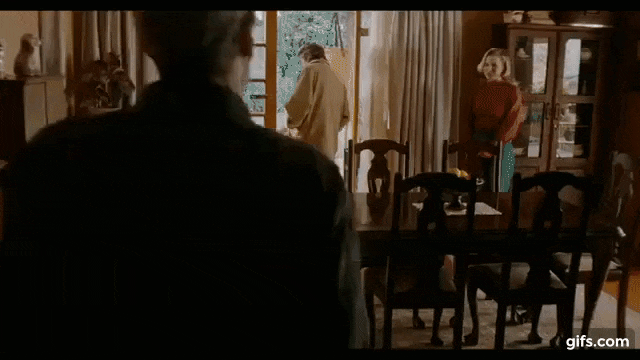 Episode 16 - Thursday, 15th of October 2020
The Truth!
It looks like Felicity's number is up, and Dineo performs exceptionally well, and in the process, someone loses a senior position.
Episode 17 - Monday, 19th of October 2020
Show Face
SJ resolves to dig up more information regarding a member of his family, and Felicity and Stefan come across information that could easily cause them irreversible harm. Later, Felicity gets what she has wished for, although it looks like it is not worth it.
Episode 18 - Tuesday, 20th of October 2020
Call Me By My Name
Stefan discovers some confusing information about one of the trusted employees in the Price family. On the other side, Petra and SJ grow closer, and SJ finally gathers the courage to open up about his father and how he disappeared.
READ ALSO: Arendsvlei teasers: October 2020
Episode 19 - Wednesday, 21st of October 2020
Red Herring
The meeting between SJ and Petra suddenly takes an unexpected turn, and Stefan and Felicity try to figure out the identity of the person who has been causing them pain; however, it looks like the search might cause them more harm.
Episode 20 - Thursday, 22nd of October 2020
An unexpected person shows up at the Price house, and Angelique finally comes up with an idea on how to get back at Dineo. Meanwhile, a startling thing happens between Petra and SJ, and it reveals Petra's real character.
Episode 21 - Monday, 26th of October 2020
What the Butler Saw
Petra gathers the courage to lie about what she feels towards someone, and a blackmailer puts two lovers in a challenging position. He asks them to give him something that they are unwilling to give.
READ ALSO: New! Isono Teasers September 2020
Episode 22 - Tuesday, 27th of October 2020
Fighting Temptations
Felicity realises that she keeps doing things that she does not want to, and this scares her. A new couple starts to have second thoughts about themselves as they try to surf the waters of life.
Episode 23 - Wednesday, 28th of October 2020
'Like Catching a Fish'
Stefan stumbles upon some compromising information that could come in handy in bringing down an enemy, and Petra realises that the game of love has its highs and lows. Meanwhile, John derails Felicity's plans, and this makes her incensed.
Episode 24 - Thursday, 29th of October 2020
Surprises Galore
Some compromising information from someone's past threatens a love affair that is in its nascent stage, and Stefan and Felicity discover the surprise that John has prepared for them, and it leaves them startled.
Felicity
Felicity gets caught up in the tussle for the inheritance of Legacy. In the process, someone close to her betrays her, and this encounter has an impact on her way of thinking. However, she manages to focus on the prize ahead. Will she attain her goal?
SJ
SJ embarks on a journey to find out the missing clues of the puzzle of his life. He discovers some disturbing information about his siblings, and it makes him feel alienated. He confides in Petra; although something happens between them and it makes him lose faith in her. Will he ever trust her?
Legacy teasers for October 2020 must have convinced you to jump onto the bandwagon. For more details about the plot, be sure to tune in to M-Net at 19h00 every Mondays to Thursdays. You will fall in love with the series.
READ ALSO: Rhythm City Teasers: October 2020
Briefly.co.za recently published engrossing details of Rhythm City teasers for October 2020. They will convince you to catch up on the drama in the soap opera. You will be shocked to find out what will happen to Suffocate and how someone close to him will betray him.
READ ALSO:
New! Call for the Hero teasers: October 2020
Lithapo Teasers: October 2020
Muvhango Teasers: October 2020
Source: Briefly News