A Perfect Lie teasers: November 2020
What is coming up on A Perfect Lie teasers this November 2020? Fans of this mind-blowing soapie can finally exhale following the release of November teasers that will keep you glued to your TV. You will meet the most ruthless characters in the entire history of soap operas in A Perfect Lie. Sakshi, Rajnath, and their allies will make your heart boil with anger. Find out what they do to their victims and how karma will put them in their place.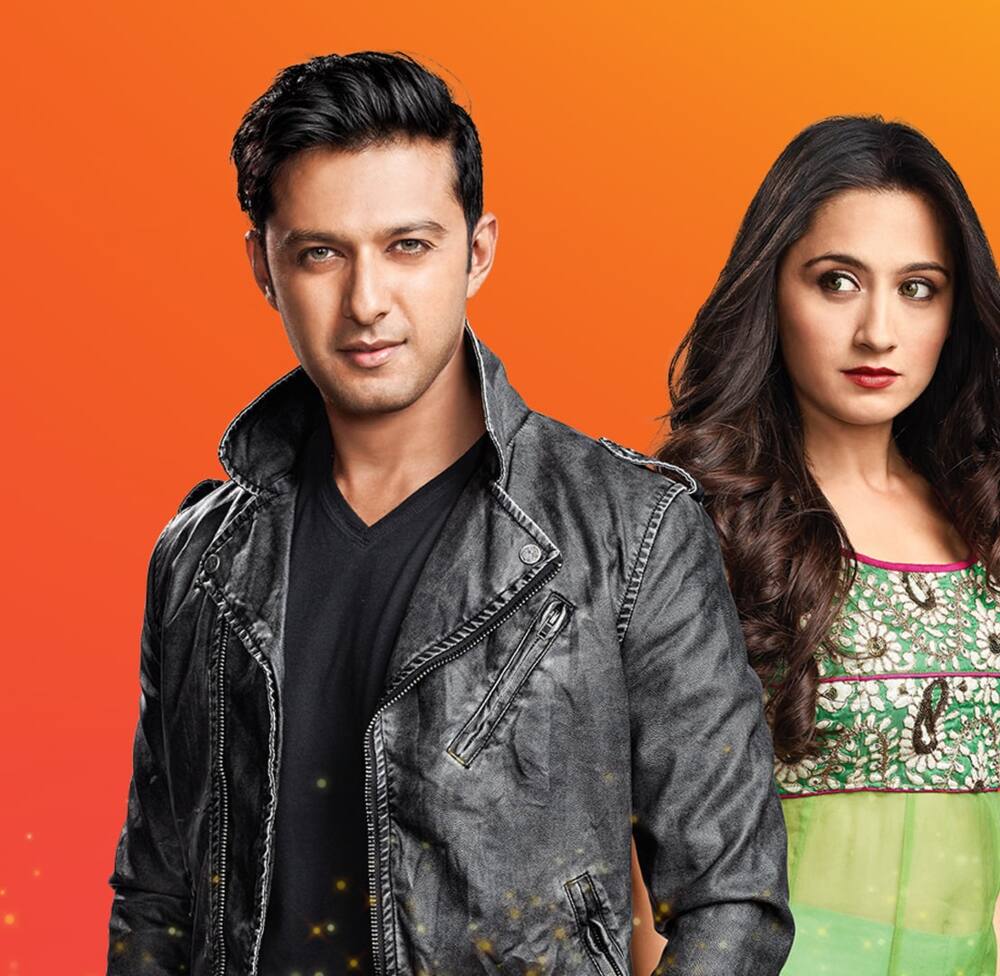 Dr Dayal and Durga continue to do what they do best, fight crime with their heads held high in this Indian soapie. Finding answers to Dev's case has proven to be an uphill task for them. You ought to be updated on the snippets of the show.
A Perfect Lie teasers November 2020
Experience a whirl of emotions as you get a glimpse of these startling teasers. Below are the events in the episodes that will air in A Perfect Lie on Star Life. Find out everything you need to know.
Sunday, 1st November 2020 (E 163 - 164)
Suchitra defends Dev when Rajnth claims that he attacked Raima. The cops arrest Dev when they find a gun in his car, and Dr Dayal promises Suchitra that he will vindicate Dev from the false criminal accusations. Rajnath prevents Dr Dayal from punishing Shaurya because he disrespected Durga. Later, Dr Dayal leaves in anger and cancels the hospital project.
READ ALSO: Starlife Game of love teasers: November 2020
Sakshi pretends to be sick and stays back at the hospital when everyone leaves, hoping that she will get a chance to kill Raima. The hospital provides tight security for its patients; hence she fails to accomplish her mission. Later, Rajnath and Durga assure Dev that they will help him prove his innocence.
Monday, 2nd November 2020 (E 165 - 166)
Rajnath remembers how Sakshi blackmailed him into marrying her and panics when Raima goes into a coma. Durga and Dr Dayal are working hard on Dev's case to take him out of jail. Sakshi celebrates when she learns about Raima's critical health condition. Rajnath meets Mr Basu, a politician, to discuss Dev's case and Durga swears to Sakshi that Dev will get back his freedom within a week.
Tuesday, 3rd November 2020 (E 167 - 168)
Dev assaults inspector Mandal because he provoked his anger. He also vows to Rajnanth that although he has no evidence, he will make Shaurya and his friends pay for gang-raping Payal. Durga begs Raima's maid to expose the truth and save Dev from imprisonment, but she refuses to help her.
READ ALSO: Starlife Family Affairs teasers: November 2020
Sakshi and Rajnath testify against Dev in court. Later, they discover that Raima wanted to pass across crucial information about Payal to Dev before she was attacked. Dev's lawyer interrogates Raima's maid later.
Wednesday, 4th November 2020 (E 169 - 170)
Dr Dayal and Durga appreciate the maid for revealing the truth before the court, and Shaurya suspects that Sakshi has a hand in Raima's attack. Dev finds out the truth from Navin Mathur about what happened to Payal. Sakshi recalls part of her life at the orphanage and visits the place to look for a tape that contains Rajnath's darkest secrets. Durga sneaks into Raima's room to install a hidden camera.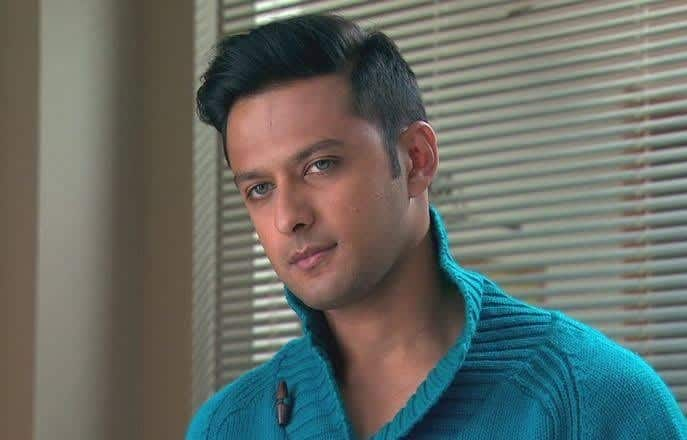 Thursday, 5th November 2020 (E 171 - 172)
Rajnath fails to win back the love of his ex-lover, Suchitra. Later, he instructs Navin Mathur to kill Dev. Dev fights Navin when he tells him about Rajnath and Raima's romance because he loves Riama. Navin also learns that Dev hates Sakshi, Shaurya, and Rajnath. Sakshi pleads with Shaurya to do what the new physiotherapist, Sanjukta, instructs him. Dr Dayal relocates the cancer project to Arnab Goenka Foundation, where Dev is the chairperson. The foundation gives Durga ten per cent of its shares. Later, she demands Sakshi to resign from the foundation.
READ ALSO: Legacy teasers: October 2020
Friday, 6th November 2020 (E 173 - 174)
Sakshi resigns from her job at the hospital, but she continues to administer the wrong drugs to keep Raima in a comma. Rajnath bribes a prison warden to kill Dev because he is upset with Sakshi for helping Durga and Dev get married. Some prisoners attack Dev and beat him up. Navin Mathur incites Raghav to fight Dev. When Raghav tries to stab Dev, Navin defends him, and Dev protects Navin when Raghav turns against him. Navin gives Dev crucial information about the men who assaulted Payal, including Shaurya, as appreciation for saving him from death.
Saturday, 7th November 2020 (E 175 - 176)
Sanjukta encourages Shaurya to use the wheelchair without help from anyone. Navin Mathur and Dev get into an agreement whereby he promises to testify against the Goenka family if Dev helps him get out of jail. He also tells Dev the truth about what happened to Payal. While Durga announces via the press about the cancer research project's progress and Dev's prison attack, Dev is worried about Durga and Nitya's relationship. Mr Basu extends Dev's jail term and instructs Rajnath to kill Raima.
Sunday, 8th November 2020 (E 177 - 178)
Kangana tells Rajnath that she is dating Karan, and Sanjukta takes Shaurya to the rehab centre. Durga informs Suchrita that Raima has regained consciousness. The doctors inform the Goenka family that a nurse has been giving Raima wrong medications after security guards catch a nurse removing the oxygen mask from Durga. The nurse assumed that Durga was Raima.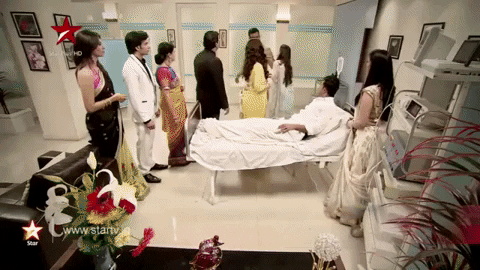 Monday, 9th November 2020 (E 179 - 180)
Sakshi helps the nurse to flee from the hospital. Suchitra apologizes to Durga for disrespecting her when she learns that Durga installed spy cameras in Raima's ward to protect her. Rajnath is surprised when he learns that Sakshi knew about his adulterous affair with Raima, and Jatin tells him more secrets about Sakshi. Rajnath almost shoots Sakshi out of anger when he gets home. Dr Dayal and Durga agree to pay Dev's court bail while looking for evidence to vindicate him.
Tuesday, 10th November 2020 (E 181 - 182)
Suchitra prays to the heavens to protect Dev. Dev promises to help Mr Mathur if he opens up to him the secrets he is holding. Rajnath pretends that he cares about Suchrita and asks her to forgive his past mistakes. Shaurya and Karan worry when the court sets Dev free. Durga presents a video before the judge that proved his innocence. Rajnath endangers Sakshi's life later.
Wednesday, 11th November 2020 (E 183 - 184)
Durga advises Dr Dayal to hide her identity from Dev. Sakshi moves Shaurya to Dr Sanjukta's medical centre. Suchitra is overjoyed when Dev is bailed out of jail. Rajnath warns Kangana to quit her relationship with Karan. Dev reveals to Suchitra that Mr Mathur met him in prison and expose Sakshi, Shauryas, and Rajnath's plans; therefore, he will search for evidence against them.
Thursday, 12th November 2020 (E 185 - 186)
Durga tells Suchrita that she also transferred her share at Goenka industries to Dev. Dev tells Rajnath that he wants to be the company's chairman because he has the highest percentage of shares.
Shaurya embarrasses Sakshi when she rushes to meet him. Sakshi gets worried when she heard that he was involved in an accident. Rajnath impersonates Akram to fool Sakshi, but she suspects he is the real Akram. Dev gets depressed when Nitya is dead.
Friday, 13th November 2020 (E 187 - 188)
Divya swears to ruin Shaurya's life, and Rajnath continues to impersonate Akram. He threatens to set up Shaurya to the cops if she fails to give him the evidence that might send him to jail. Dr Dayal tells Dev that Nitya is alive when he demands the truth. Rajnath plans to get Karan and Kangana married, and Dev confesses his love for Durga after unveiling her real identity.
Saturday, 14th November 2020 (E 189 - 190)
Dev refrains from letting Dugra know that he knows her true identity and asks Rajnath to add her to the board members. Sakshi opposes Dev's decision because Durga has no shares in the company. Rajnath plans to retrieve the video that will incriminate him from Sakshi and instruct Basu to announce Kangana and Karan's upcoming wedding through the press.
Sunday, 15th November 2020 (E 191 - 192)
When Sakshi confronts him about the wedding announcement, he reveals to her the plan he has against Basu. Dev wins the votes of confidence and becomes the company's chairman. He makes Durga one of the board members and commands Rajnanth to step down from the chairman position.
Monday, 16th November 2020 (E 193 - 194)
Rajnath demands Dev to leave the office when he instructs him to call off Kangana and Karan's engagement. Dr Dayal shares with Divya how he will bring down Karan, Tarun, and Rishi. Karan tells Tarun he saw Divya's spirit. After Durga overhears Sakshi's telephone conversation, she informs Dev that Kangana will cancel her engagement to Dev. Sakshi gives Akram the evidence that is against Rajnath.
Tuesday, 17th November 2020 (E 195 - 196)
Mr Basu tells Anuradha about Karan and Kangana's engagement and asks her to return home. Durga advises Kangana to meet Payal. Anuradha refuses to attend Karan's wedding.
Shaurya inquires from Dr Dayal about Nitya and explains to him his plans for Dev and Durga. Shaurya shoots Dr Dayal before Dev and Durga meet him as they agreed.
Wednesday, 18th November 2020 (E 197 - 198)
Durga and Dev rush Dr Dayal to hospital, but he dies while being treated. Rajnath suspects that Shaurya killed the doctor when Sakshi breaks the news to him.
Durga rejects Sakshi and Rajnath's help regarding the murder investigations. Aakash swears to help Durga bring down the Goenkas, and Durga finds out about Dr Dayal's locker at the bank.
Thursday, 19th November 2020 (E 199 - 200)
Sakshi demands a DNA test on Dr Dayal's body after reading the dead doctor's letter. She suspects that Durga is hiding the truth about the doctor's murder. Durga swears to find incriminating evidence against the suspect in the murder case. Sakshi gives Durga's hair as a sample for the DNA test. Dev and Durga take care of Dr Dayal's burial, and Sabir, the bank manager, informs Durga that the deceased had a locker in their bank.
Friday, 20th November 2020 (E 201 - 202)
Dr Sanjukta is shocked when Shaurya stands up comfortably and goes home. Aakash and Durga search for evidence against Rajnath in Raima's house. Durga rebukes Shaurya for misbehaving around her. Later, Mrs Basu agrees to help Durga after she makes her realize her mistake.
Saturday, 21st November 2020 (E 203 - 204)
Aakash and Durga eavesdrop on Sakshi as she confronts Rajnath in anger for his attitude towards her and Shaurya. Rajnath pretends to be sorry and apologized to Rajnanth. Aakash and Durga follow Sakshi secretly as she heads to an orphanage and discovers that the video that has evidence against Rajnath is in the orphanage. Dev meets Mr Mohanti to question him about Dr Dayal's murder.
Sunday, 22nd November 2020 (E 205 – 206)
Dev finds out the roles that Mr Mohanti and Shaurya played in the doctor's death, and Rajnath killed his father. Durga prevents Dev from confronting Rajnath, and he vows to seek revenge on Rajnath and Sakshi and help Durga fight the Goenkas. Rajnath and Sakshi are shocked when Shaurya stands up without any support.
Monday, 23rd November 2020 (E 207 – 208)
Sakshi and Durga are surprised when news about Payal's disappearance from the hospital gets to them. Durga confronts Sakshi and says that she abducted Payal. Shaurya looks for Payal's abductor, and Durga informs Dev that Sakshi kidnapped Payal. Shaurya lures Dev into a death trap.
Tuesday, 24th November 2020 (E 209 - 210)
Sakshi asks Rajnath to find Shaurya. He suspects that Shaurya is up to no good when he learns that he has not been in the house for some time. Shaurya shoots at Dev, but Durga gets injuries while trying to rescue him. Dev nurses her wounds later.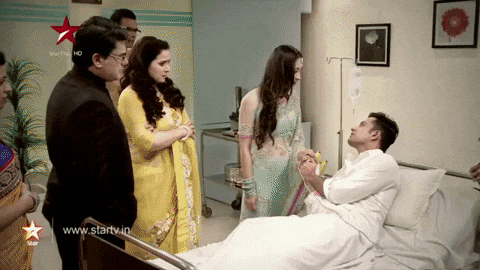 Dev suspects that Shaurya had a hand in Dr Dayal's murder. Durga threatens to teach Shaurya a lesson if he fails to confess his wrongs within three days. Sakshi reveals to Shaurya that Durga is not the daughter of the deceased.
Wednesday, 25th November 2020 (E 211 – 212)
Kangana slaps Karan and rejects his marriage proposal. She confronts Rajnath for matchmaking her with Karan to benefit his business. Dev agrees to surrender to Rajnath incriminating evidence against him if he ensures that Shaurya pays for his crimes.
Suchitra gets depressed when she learns that Rajnath killed Arnab, and Durga apologizes to her for concealing the truth. Dev conforms to Suchitra that he has the video containing evidence against Rajnath. Sakshi is shocked when she discovers that Shaurya is dead.
Thursday, 26th November 2020 (E 213 – 214)
Sakshi blames Dev, Rajnath, Durga, and Suchitra for Shaurya's death. Dev informs Aakash that Shaurya and Tarun have passed away. Sakshi performs Shaurya's last rites while pretending that she is sad. She lies to Sakshi that she has reached the airport. He trails Durga's car to find out Payal's hideout. Shaurya discovers that Rishi is helping Payal to flee from captivity. He shoots Aakash and Rishi and thinks that they are dead.
Friday, 27th November 2020 (E 215 – 216)
Payal fears Shaurya when he explains that he killed Dayal and Aakash. Rajnath informs Sakshi and Shaurya that the police are planning to arrest them. Shaurya is surprised when Aakash and Rishi show up alive. The police arrest Rajnath, Shaurya, Sakshi, Basu, and Karan. Mathur confesses how he helped Sakshi and Rajnath to destroy evidence against Shaurya. The judge sends Shaurya and Karan to jail.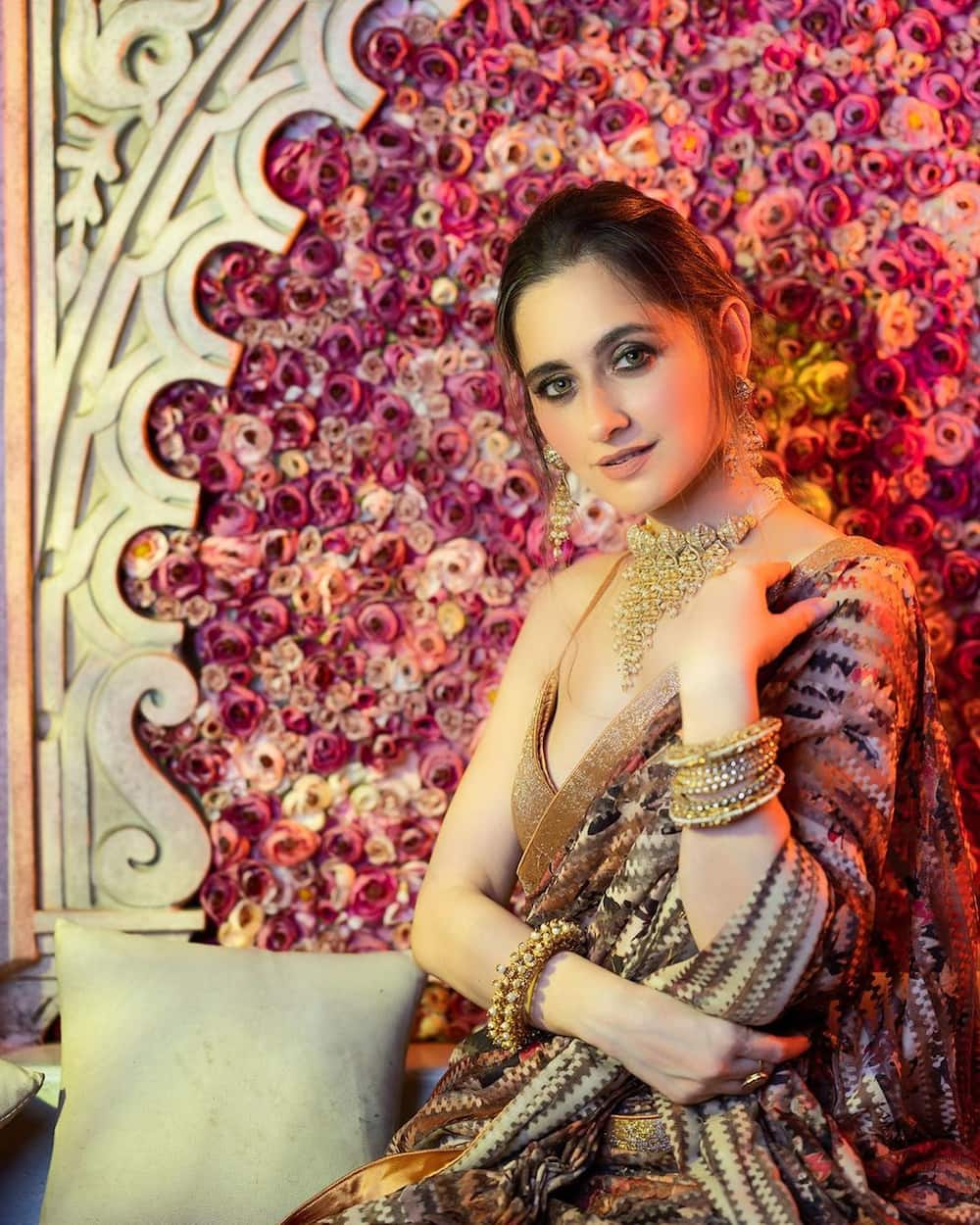 Dev
He plans to get back and kill Rajnanth when he learns that he killed his father. He also discovers that Shaurya and Mr Mohanti killed Dr Dayal and keeps the evidence against Shaurya. Later, he sets up Rajnanth against Shaurya. He commands Shaurya to ensure that Rajnath gets punished for committing murder. Dev promises to give Shaurya the evidence after he fulfils his end of the deal.
Shaurya
Sakshi informs him that Durga is not the daughter of the dead doctor. Durga suspects that Shaurya killed Dr Dayal; therefore, she teams up with Dev to bring him down. Shaurya tries to kill Aakash and Rishi because they protect Payal. He is afraid that Payal might escape and reveal the secrets of his criminal gang. Shaurya's blunder lands the whole gang, Rajnath, Shaurya, Sakshi, Basu, and Karan, in jail.
Viewers are satisfied by the punishments that Rajnanth, Sakshi, and other criminals get in the episodes described in A Perfect Lie teasers for November 2020. These people destroyed the lives of others to achieve their selfish ambitions.
READ ALSO: Lithapo Teasers: October 2020
In the captivating Lithapo teasers for October 2020 from Briefly.co.za, Thandeka will be living with her husband's mistress. Thandeka has nowhere else to live because she set the penthouse on fire. What will Senzo do?
Pabi does not know that Thandeka is planning to kill her, but she takes precautions to protect herself. What do you think will happen in Senzo's house? Watch the series to find out more.
READ ALSO:
Amma Zee World cast, plot summary, full story, cast names, teasers
Kindred Hearts Zee World cast, plot summary, full story, final episode, teasers, soundtrack
Lady Luck Zee World cast, real names, plot summary, full story, teasers
Source: Briefly News