Vincent George Smith bio: career, arrest, profile
Most people say that politics is a dirty game that can completely tarnish a reputation that has taken you decades to build. How accurate is this statement? Do you know of any prominent politicians who have fallen victim of this? If not, you might want to find out the ins and outs of what is going on with Vincent George Smith to determine whether this statement is true.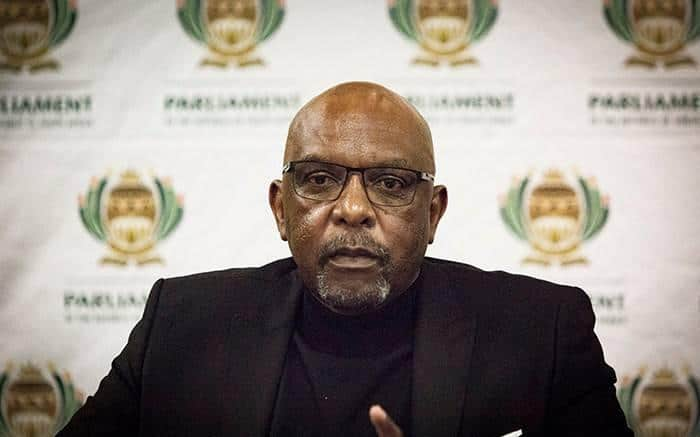 Vincent George Smith is on the headlines after he was allegedly linked to the BOSASA corruption case regarding state capture. He was arraigned in court for the first hearing of his case where he pleaded not guilty. You might want to be updated on more details about the corruption allegations and how the case went down.
Vincent George Smith profile
Full name: Vincent George Smith
Profession: Former Member of parliament
Political party: The African National Congress
Vincent George Smith biography
Vincent Smith is a scholar who traces his roots back to the University of South Africa and the Rand Afrikaans University, which is better known as the University of Johannesburg. He got into politics during his years as a student, and over the years, he has served several positions among them being a Member of Parliament for the ANC.
Vincent George Smith career
He ventured into politics during his years as a student, and a couple of years later, he landed a position as the Deputy Chairperson of the ANC representing the Johannesburg region. He also served as the Chairperson of the Standing Committee on the Auditor-General and Portfolio Committee on Correctional Services. He was also a member of SCOPA. He chaired the ground-breaking Ad Hoc on the SABC Inquiry and Ad Hoc Committee on the Political Party Funding Bill.
READ ALSO: President Cyril Ramaphosa's motion of no confidence vote moves forward
Vincent George arrest
It looks like October has started in a challenging note for Vincent George Smith. This is after he was embroiled in an R800,000 bribery claim. The allegations were related to the BOSASA State Capture brawl. On the 1st of October 2020, he presented himself to the Alberton Police Station and handed himself to the Hawks Unit.
Vincent Smith corruption case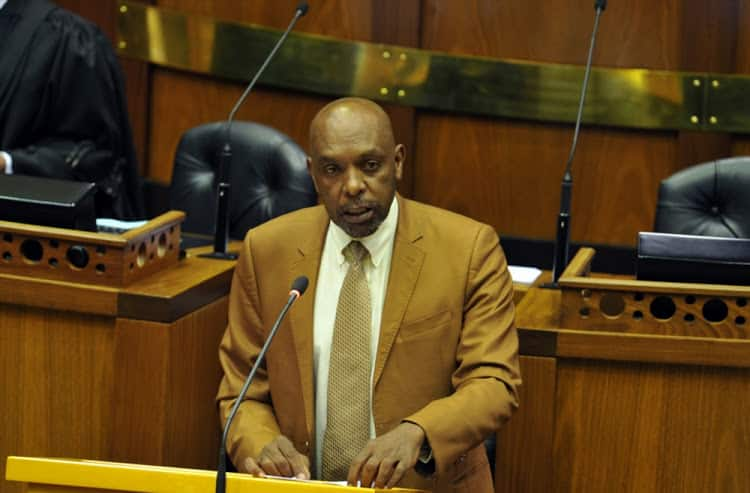 He made his first appearance at the Johannesburg specialised commercial crimes court on 1st of October 2020. Smith is being charged alongside Euroblitz 48, his company, for corruption related to state capture. He is also being charged with fraud.
Between 2009 and 2014, Smith chaired the portfolio committee for correctional services. It is during this period that a catering contract worth more than R838 million was awarded to BOSASA.
READ ALSO: Vincent Smith: Ex-ANC MP granted R30k bail in Bosasa corruption case
Not guilty
While responding to the allegations, he made the following remarks,
I am informed that I'm accused of having committed the crime of corruption. I deny the aforementioned allegation in the strongest terms, and I intend to plead not guilty in the envisaged trial.
Through an affidavit by his lawyer, Advocate Nthabiseng Mokoena, he went further to state,
I will stand my trial, and I'm determined to prove my innocence,
I have faith in and trust the South African legal system and that the facts will show that I'm not guilty of the charges levelled against me,
Earlier this year, he was presented before the Zondo commission where he was questioned about money worth R800,00 that he received from BOSASA. In September 2020, he admitted that Angelo Agrizzi; the former chief operations officer at BOSASA, had "loaned him" R660,000. He went further to reveal that he spent the money to pay for his daughter's studies in the UK. Agrizzi was summoned before the Zondo Commission for claims that BOSASA had paid hefty amounts of money as bribes to secure some of the most lucrative government contracts.
READ ALSO: Zondo Commission makes 1st arrests, senior ANC member to be arrested
Being granted bail
After the court hearing and Vincent Smith pleading not guilty, the Palm Ridge Magistrates court granted him a bail worth R30,000. The judge agreed that it is not in the interest of the justice system to keep him behind bars. His lawyers also argued that he is not at any risk of interfering with the witnesses and neither was he at flight risk.
The judicial system has scheduled another hearing of the case on 14th October 2020.
It is unclear whether there is enough evidence to implicate Vincent George Smith to the corruption allegations that he is being linked to. However, if you wish to find out more details about the case, make sure to stick around for updates.
READ ALSO: Mokonyane didn't know BOSASA paid for party she had denied attending
Briefly.co.za published the details of a confession that Mokonyane made regarding the BOSASA brawl. Ex-Minister Nomvula Mokonyane made a confusing confession during the State Capture Inquiry. Initially, she had denied celebrating her birthday in a certain hotel. However, she admitted having her 40th birthday celebration being held at the Victoria Hotel. She denied that BOSASA paid for the expenses of the celebration.
READ ALSO:
Minister gave ANC comrades a 'lift' to Zimbabwe on SANDF jet
Mokonyane says 'family friend' helped her buy R3m Aston Martin
Mokonyane says Agrizzi tried to destroy reputation: Zondo Inquiry
Source: Briefly.co.za