Skeem Saam еeasers: November 2020
In Skeem Saam teasers for November 2020, the talented actors will make you laugh and cry at the same time. The series overtook legendary local soapies and was crowed the best show in the country. Catch the series on SABC1 from Mondays to Fridays at 18h30.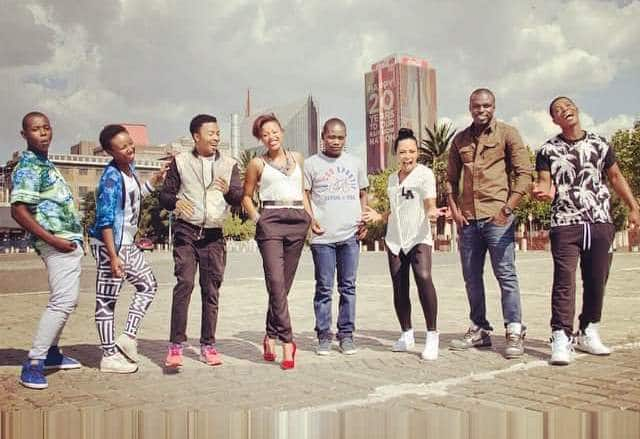 The Kunutus come together to prevent a key witness from testifying against Nimza before the court. Meanwhile, Pretty believes that Nimza is guilty, and new evidence compels the court to arrive at a shocking conclusion. Read on to find more about what Skeem Saam actors have for you in November.
Skeem Saam teasers for November 2020
The bitter-sweet relationships between family members and friends set the right mood in the series. Have a look at what is going to happen in Skeem Saam in November.
2/11/2020: Monday (Episode 86)
Tbose and Mapitsi are stressed out because there were misunderstandings during the lobola talks. Cindy is annoyed when Lehasa empathizes with the employees' struggles, and MaNtuli is not touched when Pretty apologizes for what she has done by offering her a gift.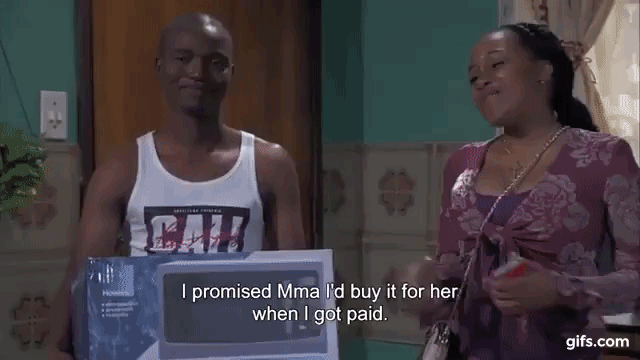 READ ALSO: Arendsvlei teasers: October 2020
3/11/2020: Tuesday (Episode 87)
Celia's actions cause trouble and ruin John's reputation. Tsobe is overwhelmed by the positive and negative outcomes of the lobola process. Sfiso feels uneasy about the upcoming leave he should take.
4/11/2020: Wednesday (Episode 88)
Nimza gets home with an expensive gift he has bought to spoil himself. Tbose feels that the people involved in the lobola negotiations took advantage of him, and Fanie takes the opportunity that has come her way.
5/11/2020: Thursday (Episode 89)
The Seakamelas are tortured emotionally by the manipulative letter that was posted on social media to seek sympathy from the public. The Maputlas prepare a wonderful first dinner for their new bride. Fanie is proud of himself after solving a problem at the restaurant.
6/11/2020: Friday (Episode 90)
Celia and Alfred find out something that could change the direction of Nimza case during the court hearing. Fanie feels someone he has been loyal to for years is taking him for granted, and MaNtuli does her best to teach Pretty moral values.
READ ALSO: Muvhango Teasers: October 2020
9/11/2020: Monday (Episode 91)
MaNtuli does not hide her disappointment when The Magongwas emerge victorious in their battle against the university. Fanie rejects an opportunity of a lifetime from Lehasa because of pride. Tbose appreciated Mokgadi's nice gesture towards him and his fiancé.
10/11/2020: Tuesday (Episode 92)
Mapitsi puts a symbol on her hand that signifies Tbose Maputla's genuine love for her, and Pretty creates more chaos in Nimza's life.
11/11/2020: Wednesday (Episode 93)
Nimza risks his life to protect himself, but if he is found out, his future will be ruined forever. One of the colleagues is irritated and annoyed by Lehasa and Cindy's announcement. Mokgadi is surprised when Mapitsi explains that she will seek Tbose's opinion before she takes the life-changing opportunity.
12/11/2020: Thursday (Episode 94)
Celia doubts Nimza's innocence when a horrifying sight welcomes her as she walks into a room. Meikie finds out that someone has invaded their privacy and Fanie covers up his mischievous deeds when the bosses conduct investigations.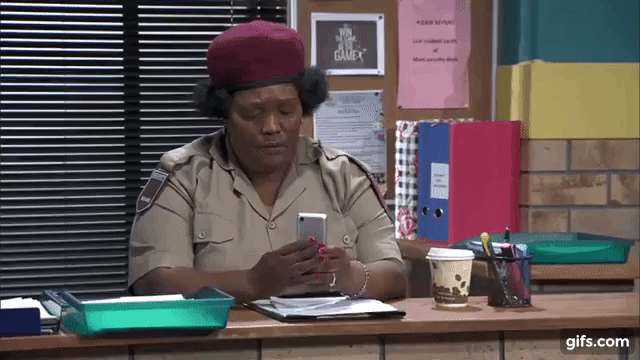 READ ALSO: Zara's Nikah teasers: October 2020
13/11/2020: Friday (Episode 95)
The Kunutus join hands to support Nimza, thus disrupting the court hearing process by preventing the key witness from testifying. Francois assumes Fanie's brilliant ideas that will make the restaurant prosper. Mapitsi and Tbose are surprised when an unpredictable guest arrives.
16/11/2020: Monday (Episode 96)
Mapitsi is torn between exposing the truth and protecting her family while Tbose worries when his ex-girlfriend returns into the town. Fanie finds out the secret missions Chef Kgosi has been accomplishing at the café.
17/11/2020: Tuesday (Episode 97)
Mapitsi suspects her ex-spouse has ill motives, and Chef Kgosi puts himself in trouble unintentionally. Pretty confronts his close ally, Nimza, to find out if he is guilty of the crimes he has been charged with.
18/11/2020: Wednesday (Episode 98)
Leshole's foolish apology sparks fire and rejection while Mapitsi tries to befriend her mother-in-law in vain. Fanie is determined to own a business.
19/11/2020: Thursday (Episode 99)
Leshole is haunted by guilt. Nimza is annoyed by Leshole's apology, and Kwaito warns Tbose to be careful with him about his ex-lover. Chef Kgosi and Fanie agree to make money illegally.
20/11/2020: Friday (Episode 100)
The Seakamelas discover a case file that was being used to blackmail Nimza, and Mokgadi gets curious and suspicious when she sees Tbose having dinner with someone. Fanie implements his best plans to outdo Lehasa.
READ ALSO: Legacy teasers: October 2020
23/11/2020: Monday (Episode 101)
The sexual harassment case takes a new direction when new evidence is presented before the judge. Meikie is upset with one condition that she has to meet during the engagement party. Eunice receives great news at Café Rovuwa.
24/11/2020: Tuesday (Episode 102)
Nimza is dancing to the tune that his enemies are playing for him. Meikie and Mapitsi disagree for the first time because of the engagement party. The plans Koloi and his friends have hit a dead end.
25/11/2020: Wednesday (Episode 103)
Nimza is taken aback by the unexpected outcomes of the disciplinary hearing. Noah reveals his and his grandmother's secrets to his friends unintentionally because he is intoxicated with alcohol. Chef Kgosi is curious about Fanie's past.
26/11/2020: Thursday (Episode 104)
Pretty feels relieved after the testimony of his rival, and Mokgadi explains to Leeto that she needs time to forgive and forget what happened in her marriage. Fanie finally becomes more successful than Lehasa.
27/11/2020: Friday (Episode 105)
Koloi's decision puts his close friend on the wrong side of the law. Fanie burns with anger when he learns that Chef Kgosi fooled him while Pretty and Nimza present their final opinion before the committee.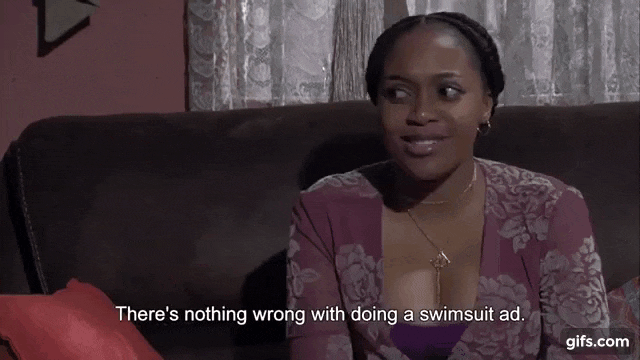 READ ALSO: New! Isono Teasers September 2020
30/11/2020: Monday (Episode 106)
Babeile and Malebana are surprised by the truth they discover from the forensics report. The court's verdict catches Nimza by surprise, and Fanie needs to bribe an employee.
Tsobe
Tsobe and Mapitsi's lobola negations are completed after a few arguments between the bride and the groom's families. Tsobe feels that his fiance's people mistreated him during the negotiations. His ex-lover shows up, and he is worried that she might ruin his marriage.
Mapitsi
Mapitsi's mother-in-law does not like her. She tries to win her over, but her efforts are futile. On the other hand, Mapitsi suspects that her ex-husband is up to no good.
Skeem Saam characters face many challenges, but they press on to bring you the best entertainment. Is Leshole from Skeem Saam dead? Leshole's real name is Thabo Mkhabela, and he is alive. Skeem Saam's actor Charles Maja died of a stroke. He acted as Leshole's father. Do not forget to watch the enticing scenes of Skeem Saam teasers for November 2020.
READ ALSO: A Perfect Lie teasers: November 2020
Briefly.co.za recommends a lovely Star Life drama series named A Perfect Lie to telenovela lovers. Dr Dayal and Durga play detectives in Raima's case although they have no professional training. They aspire to vindicate Dev from false attempted murder allegations.
Sakshi tries to kill Raima in the hospital for a second time but fails. After Rajnath swears to help Dev get out of jail, he and Sakshi testify against him in court. Durga installs a spy camera in Raima's room to protect her. Find out what happens next in A Perfect Lie teasers for November 2020.
READ ALSO:
7de Laan Teasers: October 2020
My Identity Teasers: November 2020
Starlife Game of love teasers: November 2020
Source: Briefly News