Relieved man rewards taxi driver who returned his lost phone
- A taxi driver has been rewarded for returning a client's phone after it fell out in the car during a trip
- A guy identified as Ezzy Emeka took to social media to narrate how the honest taxi driver returned the phone
- Emeka said the driver drove all the way from Gwangwalada to Maitama to hand over the phone to him where he was staying
PAY ATTENTION: Click "See First" under the "Following" tab to see Briefly.co.za News on your News Feed!
A Nigerian man identified as Ezzy Emeka has taken to social media to narrate how a taxi driver in Abuja returned the phone he forgot in the car.
Emeka said the phone fell from his pocket when he boarded the taxi after the function he attended. He said he was worried all night long after realising that he had lost his phone.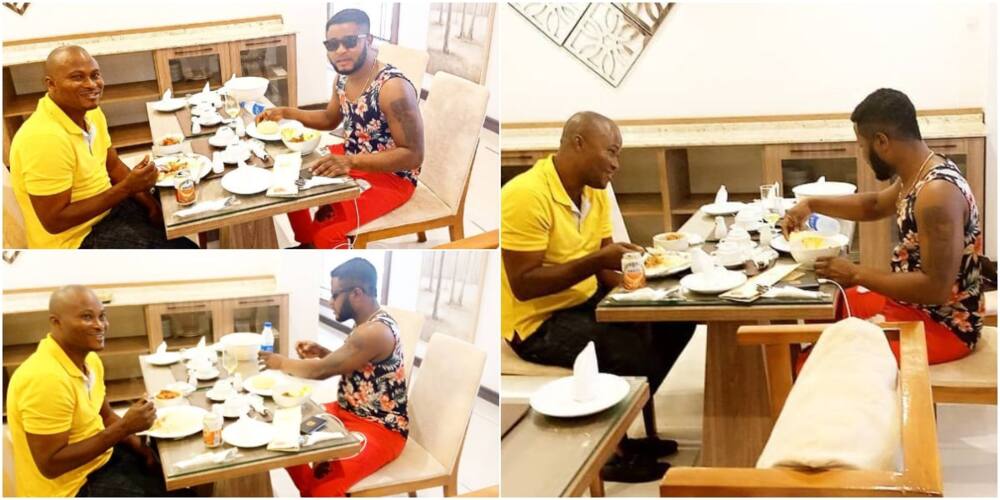 According to him, he tried his line with another phone and the taxi driver picked up and told him that he had been trying to figure out how to return the phone to him.
Emeka said his spirit was lifted by what the taxi driver said. He said the driver drove all the way from Gwangwalada to Maitama to hand over the cellphone to him at the hotel he was staying it.
He said:
"I had no choice than to host him to a lunch to appreciate him. Glad we still have good and noble people out there. No good deed should go unrewarded."
In other news, an honest South African man has been praised after going all-out to find the owner of a wallet he found in a parking lot.
Siphindile Lubisi took to social media to show appreciation to Mduu Semane Mandlazi who returned her wallet back with everything still inside, including money.
She shared that Mduu told her that he saw the wallet on the ground in the parking lot where she had parked her car.
BI Phakathi has quickly become a faceless hero here in South Africa. When he is not blessing homeless children and giving old ladies money for groceries, he is putting a smile on thousands of South Africans' faces who thoroughly enjoy watching him make a difference.
In his latest act of kindness, BI shared a video in which a homeless man can be seen eating food from a busy street floor. The man behind the camera, who we have come to know as BI, approaches the homeless man to ask him if he would like to go and buy food.
The two then enter a local restaurant where the staff try and chase the homeless man away. BI quickly explains that the two of them are together. Once seated, the old man can be seen enjoying his meal while he and BI have a light-hearted conversation, during which BI tells the man he is his new family.
Enjoyed reading our story? Download BRIEFLY's news app on Google Play now and stay up-to-date with major South African news!
Source: Briefly.co.za