Hawks swoop in on 4 suspects implicated in 2010 Soccer World Cup fraud
- Two suspects will hand themselves in on Monday, a former KwaZulu-Natal police commissioner and police captain
- In addition, Thoshan Panday, a Durban businessman, and police Colonel Navin Madhoe have been arrested
- The four are wanted for allegedly tender fraud dating back to the 2010 Soccer World Cup
PAY ATTENTION: Click "See First" under the "Following" tab to see Briefly.co.za News on your News Feed!
The Hawks are very busy lately, they have arrested two suspects who were linked to alleged fraudulent activities during the 2010 Soccer World Cup.
In addition, a former KwaZulu-Natal police commissioner, as well as a captain in the police, have told the police they will hand themselves in on Monday.
The two who have already been arrested are Thoshan Panday, a Durban businessman, and police Colonel Navin Madhoe.
According to SABC the arrests are linked to a R47-million tender from the Soccer World Cup which was hosted in South Africa.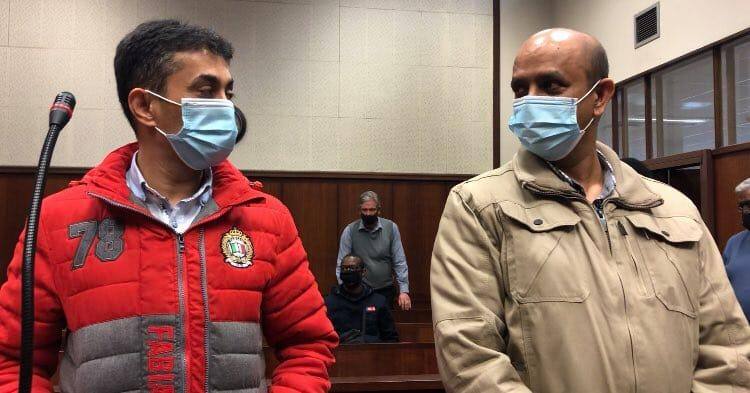 Panday was released on bail after paying R100 000 and Madhoe paid R10 000.
NPA spokesperson Sipho Ngwema says, "Indeed the investigating Directorate has two outstanding warrants of arrest, one for a police captain and former police commissioner in KZN. This is in connection with a R47 million corruption matter – which is connected to the World Cup 2010 activities in KwaZulu-Natal."
Earlier, Briefly.co.za reported that SABC has reported an arrest in KwaZulu-Natal. The Hawks were the arresting party and apprehended four people on the morning of Friday, 2 October. The arrest was in connection with alleged fraud that the four had committed.
The four were connected to an irregular catering tender to the value of R20 million over the period of 2016 and 2017.
Spokesperson for the Hawks, Simphiwe Mhlongo, stated that the tender scandal was happening at the office of the Premier.
In other news, Julius Malema has shared his thoughts about the recent arrest of former ANC MP Vincent Smith. The leader of the EFF believes that the arrest is a deflection because Smith was nowhere near as powerful as the other corrupt ministers.
Taking to Twitter, Malema posted:
"Former ANC MP Vincent Smith can't be referred to as a senior politician; we need the arrest of real senior politicians in the #BOSASA matter. Current and former ministers, they are the ones who must be arrested and be referred to as senior politicians, not some deflection."
Enjoyed reading our story? Download BRIEFLY's news app on Google Play now and stay up-to-date with major South African news!
Source: Briefly.co.za