Young Love teasers: October 2020
Family is always supposed to be the unit that one should turn to whenever the world turns against them. However, this is often nothing close to the reality of life. It is not a strange thing for a family to also turn against one of their own. Young Love teasers for October 2020 highlight how the characters navigate life after being subjected to this situation.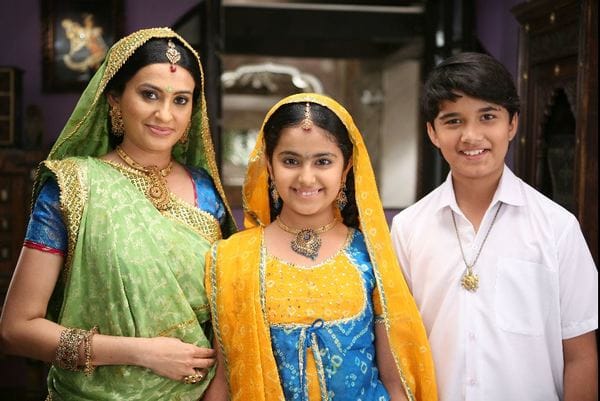 Young Love is a twisted soap opera that features the life of a young girl, Nimboli, who finds herself caught up in the wave of selfish family members. In her quest to find out the truth, she puts up with manipulation from those around her. Will the truth come out? How will she take in the reality of being lied to? Young Love teasers for October 2020 provide snippets of how events will unfold in the twisted plot.
Young Love teasers for October 2020
If the most recent Young Love episode left you in suspense, you ought to check out these highlights. You will be startled by the unexpected trajectory that the show is going to take. How about reading on for details?
Episodes 2099 - 2100 - Thursday, 1st of October 2020
Jagdish heads out to meet up with Akheraj.
During the meeting, Akheraj lashes out and gets into a fight with Jagdish.
Episodes 2101 - 2102 - Friday, 2nd of October 2020
Jagdish joins the rest of the family to go to the hospital to check out on Grandma Kalyani.
Mangla reaches out to Kamli to inform her about Akheraj's death. How will Kamli react to the news?
Episode 2103 - 2104 - Monday, 5th of October 2020
The villagers decline to help in carrying Akheraj's body out of the house. They leave Harkhi and Kundan with the responsibility of carrying the body.
Nimboli spots Anandi's locket in Mangla's possessions, and this surprises her.
Episodes 2105 - 2106 - Tuesday, 6th of October 2020
Harkhi decides to relocate to the storeroom, now that her husband is dead.
Shivam burns with rage at the thought of his birthday being celebrated alongside Nimboli's.
READ ALSO: Amma Zee World cast, plot summary, full story, cast names, teasers
Episodes 2107 - 2108 - Wednesday, 7th of October 2020
Grandma Kalyani makes a firm decision regarding Nimboli; she insists that Mangla cannot take her to Kamli's home.
Mangla sets out on a journey to Jhalra, and on her way, she is hopeful that Nimboli will change her mind and ask Anandi to take to her Jhalra to be with her.
Episodes 2109 - 2110 - Thursday, 8th of October 2020
Akheraj's new look is finally revealed, although no one seems to recognise him because they believe that he is dead.
Nimboli answers back at Anandi rudely and locks herself up in the room.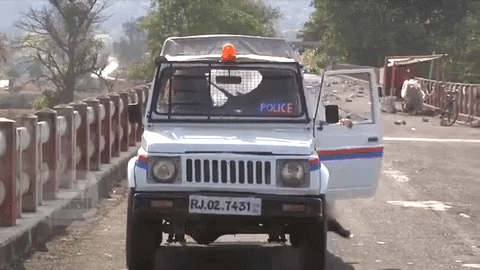 Episodes 2111 - 2112 - Friday, 9th of October 2020
Nimboli takes the risk and sneaks out of the mansion to be with Mangla.
Nimboli takes a bus and heads to Jhalra; will she make it there safely?
Episodes 2113 - 2114 - Monday, 12th of October 2020
Anandi realises that Nimboli is missing; hence, she looks for her frantically.
While on her way to Jhalra, Nimboli meets a young girl who looks like she is in trouble; hence, she offers to help her.
READ ALSO: A Perfect Lie teasers: November 2020
Episode 2115 - 2116 - Tuesday, 13th of October 2020
Madhura and Nimboli are about to be sacrificed in a ritual.
Mangla returns to Jaitsar and embraces Nimboli.
Episodes 2117 - 2118 - Wednesday, 14th of October 2020
Mangla questions Anandi about what happened to Nimboli when she was away.
Mangla informs Anandi about her prospects to return to Jhalra with Nimboli since she might attempt to run away again.
Episodes 2119 - 2120 - Thursday, 15th of October 2020
Kundan mistreats Nimboli and twists her arm, and Mangla begins to second-guess her choices. She is unsure whether her move will convince Anandi to let her go with Nimboli.
Nimboli realises that Mangla is planning on leaving the mansion for Jhalra, and her decision makes her confused.
Episode 2121 - 2122 - Friday, 16th of October 2020
Anandi tries to have a conversation with Nimboli, although Mangla interferes with them.
Anandi opens up to Anant about her frustrations regarding Mangla's attitude, and Anant tries to calm her down. However, she tries to find out more facts about what is going on between Nimboli and Mangla.
READ ALSO: Skeem Saam еeasers: November 2020
Episodes 2123 - 2124 - Monday, 19th of October 2020
The villagers, who do not recognise Akheraj, fall for his tricks and even bow down to him in the temple.
Akheraj goes to the village and unexpectedly meets Kundan, although Kundan does not recognise him.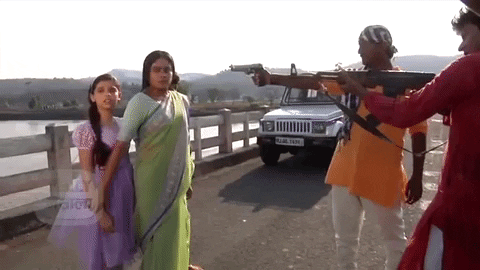 Episodes 2125 - 2126 - Tuesday, 20th of October 2020
Anandi and Grandma Kalyani open up to Shivam about the truth regarding Nimboli.
Anant suggests that the only way to win Nimboli over is by telling her the truth.
Episodes 2127 - 2128 - Wednesday, 21st of October 2020
The children in the mansion feel excited when they learn that Nandini is Nimboli; hence, they prepare posters to welcome her home.
Shivam informs Mangla about knowing the truth regarding Nimboli, and this leaves her puzzled. What will her next move be?
Episodes 2129 - 2130 - Thursday, 22nd of October 2020
Anandi shows up on time to save another young girl from being married off at a tender age.
While in the temple, Anandi realises that the young girl is hungry; hence, she offers her milk instead of offering it to the gods.
Episodes 2130 - 2131 - Friday, 23rd of October 2020
Harkhi prepares a sumptuous meal and offers it to Akheraj.
Anandi and Grandma Kalyani head to Jhalra to meet the renown spiritual leader that they saw on TV. They have no idea that the supposed spiritual leader is Akheraj.
Episodes 2132 - 2133 - Monday, 26th of October 2020
Anandi asks Kamli to come to Jaitsar to get medication for Pushkar. She also asks her to convince Jagdish to accompany her.
Kamli realises Anandi's positive attitude towards Nimboli, and this makes her question what Mangla told her.
Episodes 2134 - 2135 - Tuesday, 27th of October 2020
Anandi reaches out to Mangla and informs her to send Nimboli to Jaistar. However, Mangla lies to her and tells her that Nimboli declined to come with her.
Akheraj says Harkhi and Kundan to be calm and get on well with the other family members so the family could not realise that they plan to revenge.
READ ALSO: Legacy teasers: October 2020
Episodes 2136 - 2137 - Wednesday, 28th of October 2020
Harkhi dresses like a bride for her wedding anniversary.
Harkhi blackmails Mangla to massage her feet. She threatens to inform Nimboli about Anandi being her biological mother.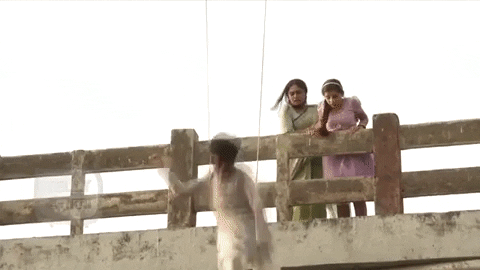 Episodes 2138 - 2139 - Thursday, 29th of October 2020
Kamli walks in on Mangla massaging Harkhi's feet, and when she asks her why she is doing that, Harkhi insists that Mangla insisted on helping her. This makes Kamli confused.
Deenu sets Kamli's house on fire and leaves the members of her family trapped in the burning house.
Episodes 2140 - 2141 - Friday, 30th of October 2020
Anant meets Nimboli, and they have a conversation regarding her mother. This angers Nimboli, and she cuts Anant short by telling her that she already met her mother.
Nimboli informs Anandi and the rest of the family that Kanta is her biological mother and that she met with her alongside Mangla, in the temple. How will everyone react to this information?
Nimboli
Nimboli gets caught up in the drama to win her over, and she is manipulated to pick sides. Mangla intends to win her attention by pretending to be good to her. Anandi tries to win her over by proving that she is her biological mother. Will she ultimately find out the truth that is being hidden from her?
Mangla
Mangla tries to make Nimboli believe that she has the best intentions towards her. She goes further to make her think that Anandi intends to hurt her. As though that is not enough, she introduces her to Kanta and makes her believe that Kanta is her mother. What will her reaction be when she finally finds out the truth?
Young Love teasers for October 2020 must have given you a reason to watch the series. For more details on how the drama is going to turn out, be sure to tune in to Glow TV at 18h00 every Mondays to Fridays.
READ ALSO: Rhythm City Teasers: October 2020
Briefly.co.za recently published exciting details about Rhythm City teasers for October 2020. You might want to check them out. The plot of the show seems to have taken a new trajectory that no one has foreseen. You will be startled to find out what will happen to Khulekani and Suffocate.
READ ALSO:
Zara's Nikah teasers: October 2020
New! Call for the Hero teasers: October 2020
New! Call for the Hero teasers: October 2020
Source: Briefly News