The Bold and the Beautiful on Eva Teasers: November 2020
Love is one of the most complicated themes in soap operas, and the twists in The Bold and the Beautiful on Eva teasers for November are nothing short of that. The show has been morphing into something different whenever an episode ends, and the drama is enough to guarantee your return. You might want to read on for details.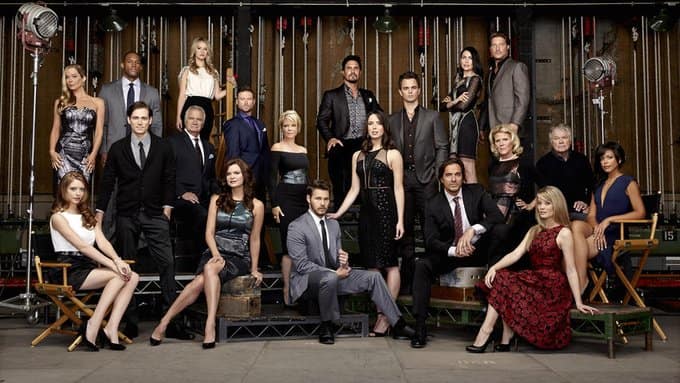 The Bold and the Beautiful on Eva teasers for November 2020 are here, and it seems like the same song is on as Bill tries to find his purpose. Brooke is in a complicated situation on whether to fight for her marriage or follow her heart. What will Emma's fate be regarding her feelings for Xanders? Read on for snippets of what to expect.
The Bold and the Beautiful on Eva teasers for November 2020
In the most recent The Bold and the Beautiful on Eva episodes, the controversy about a budding love and people trying to push for their interests seemed to heighten. Will Bill give up on love? Will he win his son's custody? If you wish to have a glimpse of what to expect, you might want to read on.
Episode 7924 - Monday, 2nd of November 2020
Brooke gets into an argument with Ridge about Ridge's decision; she finds it difficult to believe that the decision that he made was not personal. Ridge decides to call a temporary truce to end the argument. Things get heated up between Emma and Xander, although Emma pulls out from what would have been a kiss. However, immediately after she leaves, Zoe shows up and takes over her place. Meanwhile, Steffy informs Hope that she does not need a man and that she is taking charge of her life.
Episode 7925 - Tuesday, 3rd of November 2020
Quin supports Ridge, and Bill and Brooke engage in another secret meeting. Bill tries to plead with her to discourage Katie from proceeding with the court case. Later, Ridge realises that Brooke is lenient with Bill, and this makes him shocked. Thorne appreciates Ridge's return, and Brook hooks up with Katie. In the meantime, Zoe continues to seduce Xander.
Episode 7926 - Wednesday, 4th of November 2020
Brooke supports Katie not to deny Bill custody, and Steffy questions Ridge if her wish is to see Bill lose the court case regarding Will or whether it is a way for her to pay back. Later, Brooke goes to Bill to inform him about her conversation with Katie, and this lightens up Bill's mood. Thorne makes a beautiful marriage proposal.
READ ALSO: Ring of Fire 2 teasers: October 2020
Episode 7927 - Thursday, 5th of November 2020
Thorne tries to put Katie's worries to rest, and Brooke talks about Bill's unexpected kiss. The tussle regarding the custody battle between Katie and Bill results in negative publicity for Forrester Creations, and Ridge and Brooke speculate Thorne's decision for a quick wedding. Later, Ridge warns his wife about the secret meetings that she has been engaging in.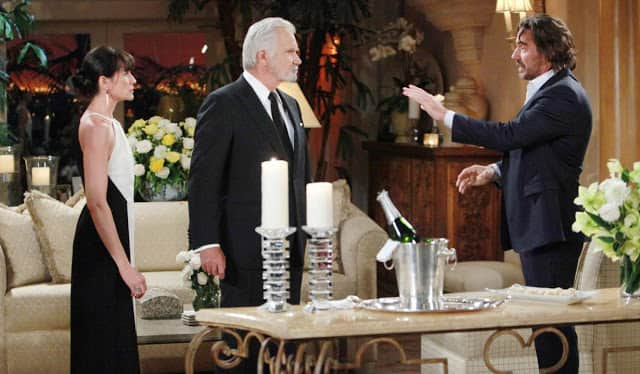 Episode 7928 - Friday, 6th of November 2020
Justin advises Bill on how to make friends and influence people, and Steffy informs Sally about her desire to add her designs in the Intimates collection. Later, Sally accidentally runs into Xander, and she gets inspired by him. Brooke and Ridge disagree on the custody battle, and Katie shows Bill the engagement ring, which makes him angry.
Episode 7929 - Monday, 9th of November 2020
Bill asks Justice to guarantee his victory in the custody battle, and Xander opens up to Zoe about how he landed his first job.
Ridge unexpectedly shows up at Bill's office, and Steffy and Hope get into a heated argument about Sally's event. In the middle of the heated argument, Hope makes a serious accusation.
Episode 7930 - Tuesday, 10th of November 2020
Carter reminds Thorne and Katie about the date of the custody case, and Bill reminds Ridge about his decision not to back down on Will. Wyatt and Liam try to evaluate whether Bill is good enough to be a father. Later, the Spencer brothers differ in opinions regarding the best person to raise Will.
Episode 7931 - Wednesday, 11th of November 2020
Thorne insists on having a quick wedding, and Brooke continues to worry about her secret meetings with Bill. Ridge asks Judge McMullen for an unexpected favour.
READ ALSO: Zara's Nikah teasers: October 2020
Episode 7932 - Thursday, 12th of November 2020
Brooke goes out for another secret meeting with Bill where she informs him about Katie's wedding taking place the following day. Eric and Ridge disagree about Thorne's intentions, and Katie and Thorne open up to Will about their plan to get married.
Bill unexpectedly visits Katie, and their conversation leads into a heated argument, and the situation gets out of hand when Ridge shows up. Eric offers to provide a location for Thorne's wedding.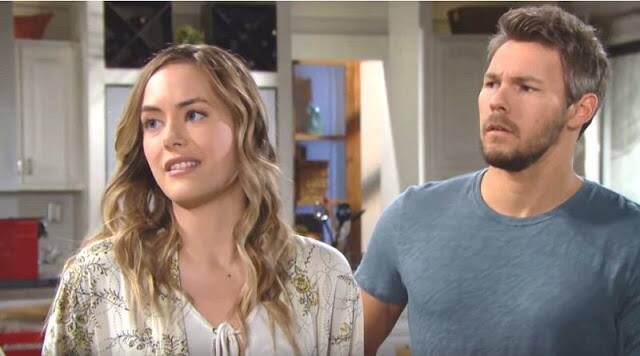 Episode 7933 - Friday, 13th of November 2020
Bill expresses his anger to Katie, who is in the final stages of preparing for her wedding. Bridget and Donna join Hope and Brooke in supporting Katie as she prepares to walk down the aisle.
Brooke expresses her concerns to Katie regarding Bill being in Will's life, and Thorne tries to involve Bill in the wedding.
Episode 7934 - Monday, 16th of November 2020
Ridge and Brooke realise that they have something in common, and Bill tries to win over Liam and Wyatt's word hoping that they will testify in his court case. Later, Brooke expresses her disbelief when Ridge interjects himself in the custody battle. Brooke tries to cover up her secret meetings when Bill summons her to the witness stand.
READ ALSO: The Crossroads Starlife cast, cast real names, teasers, episodes, plot summary, full story
Episode 7935 - Tuesday, 17th of November 2020
The custody battle between Katie and Bill commences, and wives ad husbands take sides on whom to support, although Ridge wonders whether Judge Craig will honour his word. Meanwhile, Lawyers Walton and Carter go ham in representing their clients.
Episode 7936 - Wednesday, 18th of November 2020
Lawyer Carter calls his last witness, and Judge Craig asks Bill to defend himself once the witness is done. Brooke, Bill, and Wyatt declare their stand, and Steffy and Hope express their concern about how Wyatt and Liam are surviving.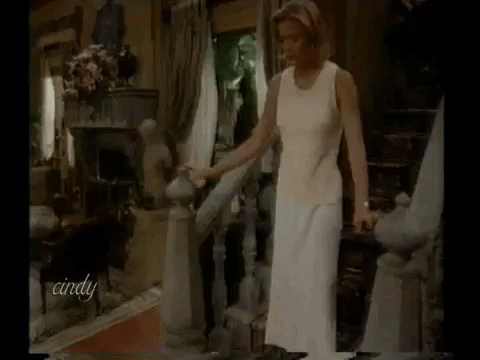 Episode 7937 - Thursday, 19th of November 2020
Brooke, Bill, Liam, Katie, and Wyatt anxiously wait for the judge to give his verdict, and Ridge's blackmail takes a toll on him. Meanwhile, Steffy and Hope argue about Bill's fathering capabilities.
Episode 7938 - Friday, 20th of November 2020
Will expresses his concerns about how he will be seeing Bill to Thorne and Katie, and Bill goes to see Kelly and Liam. Xander takes part in his first fashion photoshoot, and Emma gets jealous when she sees Zoe help Xander to acquire the swing for his modelling gig. On the other end, Sally models in lingerie for Wyatt to prove how successful the photoshoot was.
READ ALSO: A Perfect Lie teasers: November 2020
Episode 7939 - Monday, 23rd of November 2020
Brooke and Ridge disagree about Bill, and Sally and Wyatt make love. Emma presumes that something is going on between Xander and Zoe; hence, she confronts them. Zoe intervenes, and this causes Emma's anger to heighten. When Emma leaves, Zoe advises Xander not to let Zoe compromise his modelling career, although Emma's friend warns her to be on the lookout and not to let history repeat itself.
Episode 7940 - Tuesday, 24th of November 2020
Brooke overhears a sensitive conversation regarding Ridge, and she resorts to investigating something. Brooke unexpectedly visits Judge McMullen, and Bill goes to see Ridge.
Episode 7941 - Wednesday, 25th of November 2020
Brook realises that Judge McMullen is lying and Ridge relishes at the thought of Bill losing the custody case. Katie watches as Will reconnects with his father, and Brooke shocks Ridge when she lashes out when Ridge disses Bill.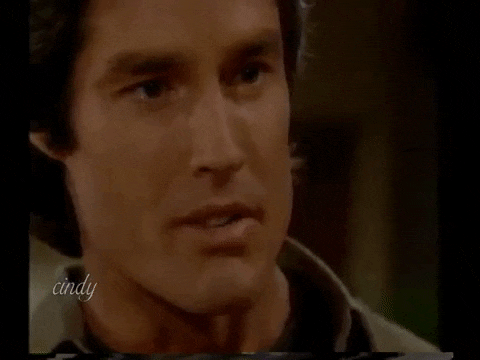 Episode 7942 - Friday, 26th of November 2020
Brooke loses her cool and lashes out at Ridge when she learns that he participated in manipulating the custody case. She accuses him of using Will to get back at Bill. However, Ridge retaliates by reminding her of all the people whose lives will be affected if she lets the cat out of the bag. Will she change her mind?
Steffy offers Wyatt a job opportunity at Forrester, and Bill tries to make the most out of the time that he has with Will. Later, he expresses his sentiments about losing the custody case to Brooke. Will Brooke reveal the truth to him?
READ ALSO: Skeem Saam еeasers: November 2020
Episode 7943 - Monday, 29th of November 2020
Wyatt and Sally rejoice about his new job, and Steffy confronts Ridge about his frequent arguments with Brooke. She also questions why Brooke is supporting Bill. Meanwhile, Brooke feels guilty for keeping a secret, yet she selflessly wishes to support Bill.
Later, Bill confesses his regrets to Brooke and it ends up in a forbidden kiss, and Steffy witnesses it.
Episode 7944 - Tuesday, 30th of November 2020
Steffy gets frustrated by the sight of Brooke and Bill kissing, and when she tries to make her admit her sin, Brooke declines. Will she inform Ridge about the encounter? Later, Brooke forces Katie to swear to keep a secret before telling her about Ridge's relationship with the judge. Meanwhile, Steffy expresses her concerns regarding Brooke and Bill by revealing the details of what she witnessed to her father. How will Ridge take in the news?
Bill
Bill tries to come to terms with the realisation of a broken home and a custody case. He is determined to get his son's custody, although the judge fails to rule in his favour. Later, he kisses Brooke, and when Steffy sees them, she informs her father. Will Ridge confront Bill about it?
Brooke
Brooke swears to stand by Bill in his battle, and she does the unthinkable by engaging in secret meetings with him, which makes Ridge suspicious. Later, she discovers that Ridge manipulated the judge, and even though she promises to keep the discovery a secret, she ends up telling Katie. What will Katie do with the crucial information?
The Bold and the Beautiful on Eva teasers for November 2020 cannot compare to the juice that awaits you in the show. If you wish to find out more details about what to expect, make sure to tune in to Eva at 17h30 every Mondays to Fridays. You can always catch a repeat of the episodes every weekday at 17h00.
READ ALSO: Young Love teasers: October 2020
Briefly.co.za recently published fascinating Young Love.
You need to check them out to find out more details about Nimboli. Mangla brainwashes her and turns her against Anathi. Will she ever find out the truth? Read on to find out!
READ ALSO:
Amma Zee World cast, plot summary, full story, cast names, teasers
Rhythm City Teasers: October 2020
Legacy teasers: October 2020
Source: Briefly News