Easy fresh fruit recipe for smoothies
An easy recipe for smoothies is hard to come by because of the different methods of preparing the popular drink. However, this article will teach you how to make the perfect smoothie, starting from why each ingredient matters to what you should be looking at when making your own. Read on!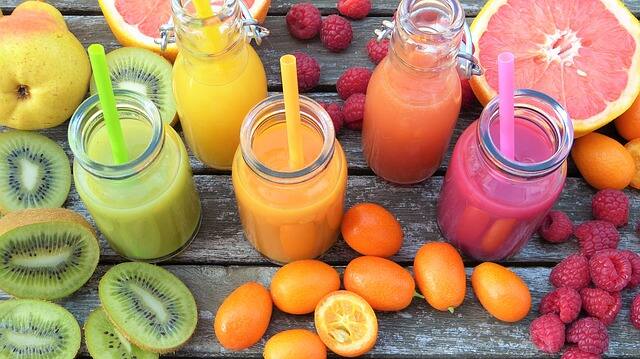 If you have ever wondered about having your own personal recipe for smoothies, this is the right article for you. Learn how to pick ingredients, how to make smoothies thick, and more. Read the frequently asked questions (FAQs) to find out everything you need to know before getting started.
What do you put in a smoothie?
The answer to this question is that it depends. The ingredients you choose to use in a smoothie come down to the kind of smoothie you wish to make. For example, in a recipe for smoothies healthy option, you could spring for a recipe for smoothies with kale.
What is the best liquid to put in a smoothie?
The liquid you choose to use in your smoothie has a very big impact on how it comes out. A lot of people choose to use crushed ice cubes in their drinks, but there are more options available to you. They could also play a big part in making sure the end product is healthy. Some of the best liquid bases include:
1. Filtered water
This is an alternative to crushed ice that is clean, healthy and ensures proper hydration. Water also does not interfere with the smell or taste of the final product. Water also does not add any extra calories, making it a good option for a healthy drink mixture.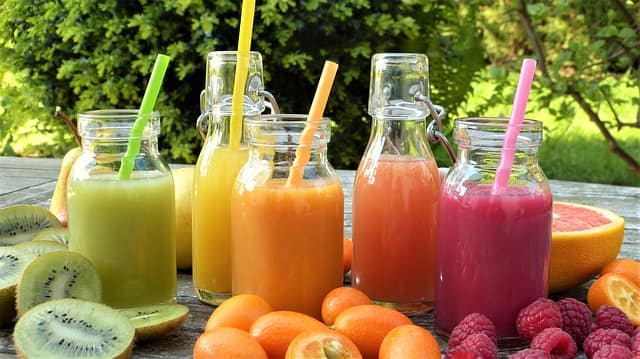 2. Dairy milk
Dairy milk provides a lot of nutrition and is mainly known for being a reliable source of calcium for stronger bones. It also makes the drink creamy. Other health benefits include soothing heartburns, reducing the appearance of dark circles around the eyes, replenishing electrolytes in your body, and rehydration.
3. Alternative non-dairy milk options
For vegetarians, vegans, and lactose intolerant people, other non-animal products categorized as milk, i.e. non-dairy milk, will do. Along with the nutritional information to help you make the decision, they include:
Almond milk
Coconut milk
Rice milk
Soy milk
These options are slightly more expensive than normal dairy milk on average, but they get the job done just as well in most cases.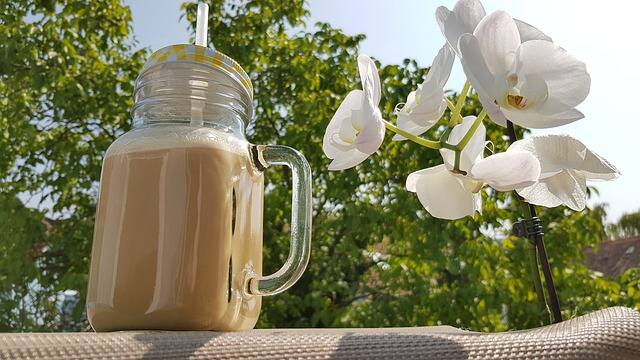 4. Coconut water
This option is not to be confused with coconut milk, which is made by grinding the coconut's fleshy parts, while this is the clear liquid you see when you first open the coconut. It adds a very strong flavour to the drink and is very popular. Apart from having no cholesterol, it contributes to the following nutritional values:
Approximately 255 milligrams of sodium, higher than the required daily intake
600mg of potassium
2.6 grams of fibre
8.9 grams of carbohydrates
5. Fresh juice
This is a good option to use in drinks where there are a lot of vegetables. Fruit juice contributes a sweet flavour that helps in masking some of the bitter taste in certain ingredients. Depending on the consistency, the fruit juice can also make your drink thinner or thicker depending on how you like it.
These are just some suggestions to get you started. There are more liquid base options available for you to discover, e.g., green tea and yoghurt. The only limit is your imagination.
READ ALSO: Easy, mouthwatering no-bake cheesecake recipe South Africa
How do you make a healthy smoothie?
The answer to this question depends on what your goals are. For example, if your health journey is tied to weight loss, you could check for the liquid base and ingredients with a low number of calories such as a recipe for smoothies without yoghurt.
On the other hand, if your health and wellness journey is tied to something like weight gain or bulking up, go for something with a high amount of protein.
What to put in a smoothie to make it creamy?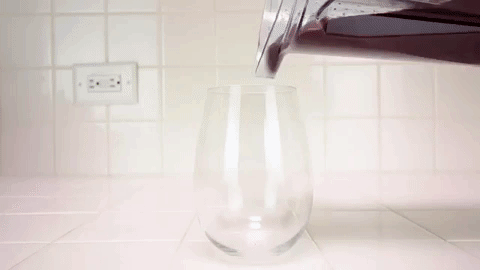 As discussed in the section about liquid bases, what you choose greatly affects your drink's thickness. For example, coconut water can be used for a thin outcome while a recipe for smoothies with yoghurt in it is almost always going to come out thick. A recipe for smoothies banana option will also usually have the same outcome.
Other options for a thicker drink include:
Jam
Coconut meat
Cheese
Frozen fruit – a recipe for smoothies with frozen fruit such as mangoes will add thickness
Oats
Chia seeds
READ ALSO: 5 best ever savoury mince recipes South Africa
Easy smoothie recipes 3 ingredients
This is a very easy smoothie recipe for one. It is going to be a banana and strawberry drink but you can interchange the ingredients depending on what you want to end up with.
You will need the following ingredients:
1 frozen banana, chopped
1 cup of frozen strawberries
1 cup of milk, your choice of the type of milk used
The ingredients are frozen to avoid the hassle of crushing ice. This also ensures that the drink comes out chilled and ready to consume on a hot day on top of being smooth and creamy. The procedure is as follows:
Pour the ingredients into a blender.
Cover the top of the blender and ensure that the lid is secured tightly. If the lid's locking mechanism is loose, hold it down firmly with your hand.
Blend the ingredients together until the mixture is completely smooth.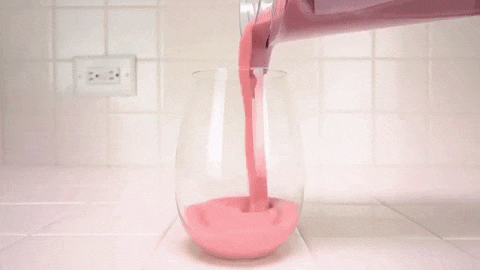 That concludes this article on the easiest recipe for smoothies. If you liked it, share and comment below!
READ ALSO: Popular traditional black South African recipes and South African food
Briefly.co.za previously published an article on popular South African foods. The list was accompanied by easy-to-follow recipes for the foods that were mentioned.
The foods included popular dishes such as chakalaka, boerewors, and bobotie. To see if your favourite dish was featured, click and learn how to prepare it at home.
READ ALSO:
The best Mzansi beef jerky recipe with and without seasoning
The best homemade tortilla recipe from scratch
15 best breakfast in Cape Town (popular brunch and breakfast spots)
Source: Briefly News