Brave and Beautiful teasers: November 2020
Starlife has a list of beautiful Indian shows that are sure to make you a television addict. If you have not started watching the Brave and Beautiful telenovela, then you are missing out on great entertainment. Below are Brave and Beautiful teasers for November 2020.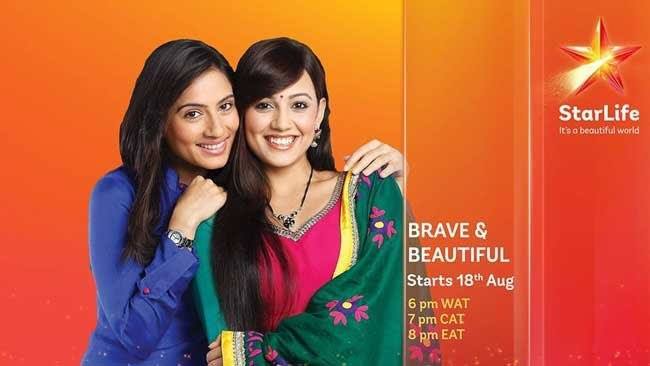 Shraddha continues to face problems. Kamini blames her, and she later believes she might be responsible for the issues the Shergil family is facing. On the other hand, Kamini does not want Kunal to have a modern girl. Will his parents go against his wishes and look for a girl they think suits him?
Brave and Beautiful teasers for November 2020
How will Shraddha handle the problems facing the Shergil family? Which girl is Kamini going to approve for Kunal? Read the following teasers to find out.
Episodes 66 - 67 - Monday, 2nd of November 2020
Kritika notices that Zorawar is disturbed; hence she reaches out to console him. Later, she meets Bobby privately.
Bobby asks the members of the Shergill family to give him some money for him to agree to divorce Shraddha.
Episodes 68 - 69 - Tuesday, 3rd of November 2020
Zorawar burns with rage; hence, he slaps Bobby. Later, he asks Kritika to go to her parents' house since she is the reason why Bobby is looking down upon them.
Shraddha promises to give Bobby the money, and Jaya guarantees Kamini that he will ensure that Kritika stays in the house.
Episodes 70 - 71 - Wednesday, 4th of November 2020
Zorawar and Jaya cross paths, and Ashish ensures that Shraddha does not leave the house.
Zorawar desperately sells the piece of land at a throw-away price to raise the money, and Bobby appends his signature on the divorce papers.
Episodes 72 - 73 - Thursday, 5th of November 2020
Kamini expresses his insecurities about the friendship between Shraddha and Kunal, and Bobby plans an attack on Shraddha.
Anand hands Shraddha chocolates, and Shraddha is shocked to spot Kunal and Kritika at Dhruv's school.
Episodes 74 - 75 - Friday, 6th of November 2020
Kritika asks Dhruv and Shraddha to visit her at her maternal house.
Shraddha and Dhruv show up at Kunal's house.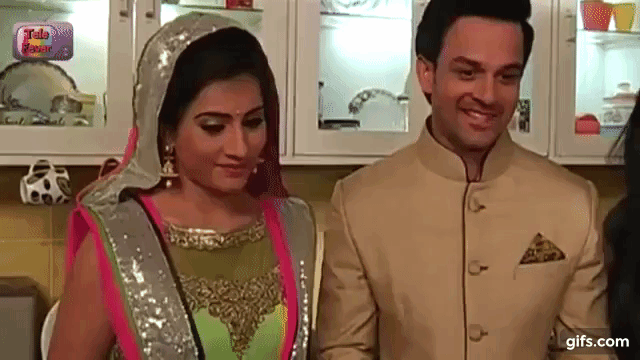 Episodes 76 - 77 - Monday, 9th of November 2020
Kamini hurls hurtful words at Shraddha, and the priest asks everyone to perform the Puja ritual. Later, Kritika gets so carried away by the music that her dupatta catches fire.
Kritika suggests that Shraddha should be remarried, and Kunal supports the decision. Later, Kritika engages Anand in a conversation and opens up about her concerns regarding Shraddha.
Episodes 78 - 79 - Tuesday, 10th of November 2020
Dhruv's mother sees a cockroach and screams, and this makes Kunal shaken. They both jump onto the bed and stare at each other for a few seconds. Jaya sees them staring at each other and tells Kamini about the scene.
Jasmeet hands over the divorce papers to Anand and declares Dhruv's mother free. Meanwhile, Kunal announces his decision about calling off the engagement, and the news leaves Kamini in shock.
Episodes 80 - 81 - Wednesday, 11th of November 2020
Dhruv requests Kunal to attend the parents' meeting at his school as his father, and Jaya asks Kamini to ensure that Shraddha and Kunal are not together.
Shraddha informs everyone about her prospects of applying for the position of a teacher at the playschool. Meanwhile, Kunal cleans Zodawar's clothes and later, he advises Shraddha to let go of the past and focus on the future.
Episodes 82 - 83 - Thursday, 12th of November 2020
Dhruv supports his mother in applying for the teaching job, and Zorawar asks Shraddha about her opinion in being part of the family business.
Kritika prays for Shraddha, and this does not sit well with the people around her. Jaya and Amrit shout at her and ask her to shut up. Later, Shraddha receives a letter to confirm her new job at the playschool.
Episodes 84 - 85 - Friday, 13th of November 2020
Kunal takes Dhruv and Shraddha to have ice cream to celebrate her new job, and Kamini calls Shraddha to threaten her. Meanwhile, Anand goes to Jasmeet's mother to propose a deal on behalf of Kunal.
Kunal finally meets the girl that Kamini has been vouching for, and he gives her a wrong impression. Kritika decides to forego her date with Anand to chooses to prepare Zorawar a meal.
Episodes 86 - 87 - Monday, 16th of November 2020
Kritika and Anand get intimate, and Shraddha reminisces Kamini's words, and they make her worried. Meanwhile, Purshottam warns Kamini to act right as she is risking Kunal leaving their house.
Kunal hosts a badminton tournament, and later, he contemplates reaching out to Dhruv's mother to apologise.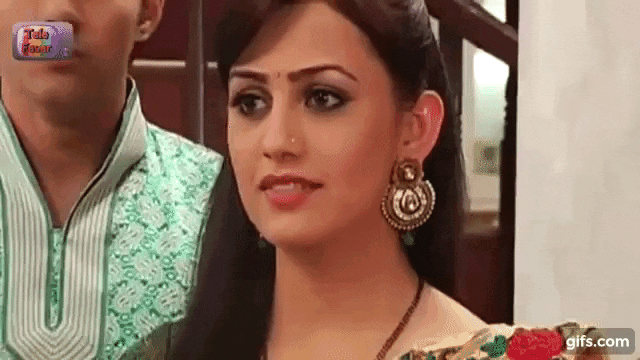 Episodes 88 - 89 - Tuesday, 17th of November 2020
Kamini discerns that Kunal is planning to marry Kajal, and Kajal informs her that she is no longer interested in the marriage.
Zorawar fixes his differences with Ishaan, and Anand and Kritika bail out on the game; hence, Kunal and Shraddha are forced to play.
Episodes 90 - 91 - Wednesday, 18th of November 2020
Kamini tries to ruin the occasion by provoking Amrit and insist that Kunal is an unmarried man while Shraddha is a divorcee with a kid.
Amrit worries about Kunal's safety; hence, he decides to send him home, and Jaya gets so overwhelmed by emotions as he thinks about Kamini. Therefore, he ends up burning Ashish's shirt.
Episodes 92 - 93 - Thursday, 19th of November 2020
Zorawar tries to make Ashish calm down, and Kunal reaches out to Shraddha to apologise for his mother's behaviour.
Amrit conceals her concern regarding Shraddha and what is happening to her from Kritika. The next morning, everyone wishes Dhruv's mother the best experience on her first day at work.
Episodes 94 - 95 - Friday, 20th of November 2020
Amrit forbids Kunal from taking Shraddha to school on her first day at work, and this makes Kunal angry; hence, he walks out.
Ishaan contemplates telling Kritika and Shraddha the cause of Amrit's mean attitude towards Kunal. Meanwhile, Anand asks Kunal to accompany him to Jasmeet's house to discuss the marriage proposal, and this makes Kunal peeved.
Episodes 96 - 97 - Monday, 23rd of November 2020
Purshottam asks Kunal whether he is falling for Shraddha. Meanwhile, Kamini marvels at the thought of Jasmeet being the girl that Anand chose for Kunal.
Kunal makes the difficult decision of listening to his parents' words and cutting communication with Dhruv's mother, and Jasmeet disagrees to marry him. Shraddha tries to understand why he is reluctant about the whole marriage idea.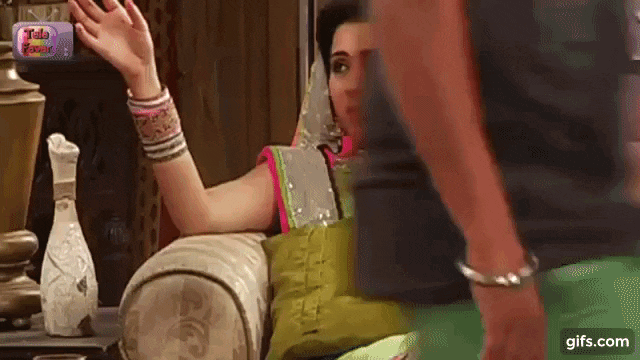 Episodes 98 - 99 - Tuesday, 24th of November 2020
Dhruv misses Kunal and asks his mother to let him speak to him, and Dhruv's mother burns with rage at the thought of the words that Kamini hurled at Amrit. Kritika goes home to interrogate Kamini; will she come up with any information?
Dhruv and his mother are impressed when Kunal shows up to see them, and Kamini discerns that Kunal left with Purshottam to go to Kritika's house.
Episodes 100 - 101 - Wednesday, 25th of November 2020
Zorawar asks Kunal to show up the following day for the Karwachauth ritual, and Kunal informs Kritika about the need for Shraddha to have a life partner.
Kunal opens up about his love for Shraddha before everyone, and this leaves his parents in dismay.
Episodes 102 - 103 - Thursday, 26th of November 2020
The members of the Shergill family perform the Karwachauth ritual. When Shraddha conducts the practice, she is shocked to see Kunal's face is reflected on the other side of her net.
Kunal interrupts Dhruv's mother as she performs her Puja to confess that he is in love with her. As he starts to speak, Kritika interrupts him, and he holds back his words. Later, Kamini and Amrit watch their son and the lady that he loves as they have a conversation in the garden.
Episodes 104 - 105 - Friday, 27th of November 2020
Shraddha goes to a reunion party with her schoolmates, and Kamini suggests that Kunal should leave the city for a far-off land to stay away from Shraddha.
Kritika realises that Shraddha and Kunal went to the same college and this revelation makes Kunal agree to go to the far-off land. Zorawar and Amir help Shraddha shop for her trip, and Kunal shows up at Shraddha's door with a bouquet.
Episodes 106 - 107 - Monday, 30th of November 2020
Amir reaches out to Kamili and asks her to warn Kunal to stay away from Shraddha.
Kamini tries to convince Kunal to cancel the trip, and Ishaan says Dhruv's mother to cancel her journey as well. Meanwhile, Jaya goes back to her parents' house.
Kunal
Kunal develops a platonic friendship with Dhruv's mother, and he realises that he is falling for her. His mother tries to separate them, but it looks like destiny dictates that they should be together. How will he convince his parents to let him marry a divorcee?
Shraddha
Shraddha manages to end her marriage with Bobby officially, and what looked like a daunting future for her turns out to be the start of something beautiful. She lands a job at the playschool, and a beautiful relationship ensues between her and Kunal. Will they end up together?
Brave and Beautiful teasers for November 2020 must have left you trying to figure out what will happen to the lovebirds. You might want to catch up on more updates on whether Kunal will listen to his mother's request by checking out the episodes of the show every weekday at 19h00.
READ ALSO: Twist of Fate teasers: December 2020
Briefly.co.za recently published fascinating details about Twist of Fate teasers for December 2020. The highlights are proof of how much you should anticipate the oncoming episodes.
In the oncoming episodes, what will happen to Abhi and Aliya will leave you in shock. Will Aliya's cunning ways be brought to light? Check out the teasers for more details.
Source: Briefly.co.za