Opinion: Caster Semenya ruling is an attack on black womanhood itself
- Caster Semenya has been denied the opportunity to compete at the Tokyo Olympics in 2021
- World Athletics claims that this is to create a 'fair' playing field for all athletes
- This can be seen as a continuation of historical ideas of race, sexuality and gender
PAY ATTENTION: Click "See First" under the "Following" tab to see Briefly.co.za News on your News Feed!
Editor's note: Karabo Mashaba is a third-year WIts BA student with majors in International Relations & Politics. She is committed to highlighting issues experienced by marginalised people and does so through the written word.
On Tuesday, 8 September, reports surfaced on how South Africa's track champion Caster Semenya lost her appeal to compete for and to defend her 800-metre title at the Tokyo Olympics in 2021.
This has been an ongoing case for over a year and within this time, we have witnessed the International Association of Athletics Federation's (IAAF) discrimination against athletes with differences in sex development (DSD).
Constantly mistaken as trans-gender, the 29-year old has always identified as a cisgender woman who just happens to have a higher level of testosterone than the average woman.
Ahead of her landmark hearing at the Court of Arbitration in 2019, Semenya issued a statement challenging the rule that had been proposed by the IAAF to restrict testosterone levels in female runners
"Ms Semenya is unquestionably a woman. She is a heroine and an inspiration to many around the world," her lawyers said in the statement.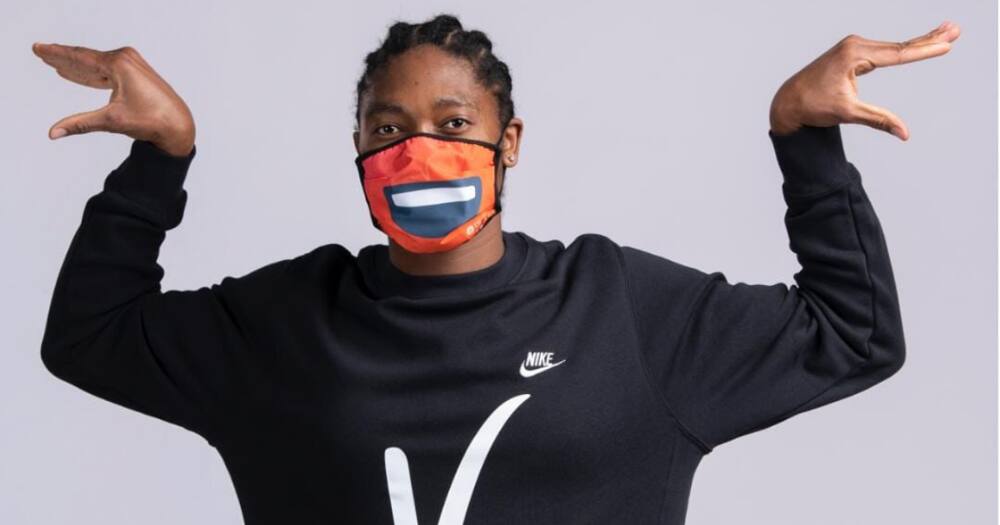 Her biological composition has unfortunately subjected her body to intense scrutiny as the ruling stipulates that Semenya would have to undergo potentially life-threatening procedures to lower her testosterone level in order to compete as a woman.
This ruling is considered a victory for World Athletics. Despite being aware of the discriminatory nature of it, they believe it was necessary to maintain a 'fair' playing field in the sporting events of women.
This perception reveals how these pseudo-scientific and imposed standards around the meaning of womanhood are quite violent on both cis and trans women.
Cases such as this one are an explicit indication of how the world continues to confine the bodies of women into boundaries that make them [white supremacists and hetero-normative dictators] most comfortable.
The policing of women and their biological make-up is aggressive to the point where those who do not conform to hetero-normative standards are kept put of public spaces such as restrooms and other public amenities that are exclusively for women.
This is exactly what we are witnessing in the IAAF ruling. Such conservative ideas of womanhood have meant that Semenya has become a site of not only transphobia but also of racism and misogyny. A large number of black women (not only in sports) have had their gender identities interrogated.
Roots of discrimination
From the inception of slavery, black women have been subjected to being masculinised. They were detached from more feminine qualities in order to justify mistreating them (for example, forcing them to participate in hard labour).
According to sociologist Michael Messner (1992), sport in America emerged in the 19th century as a means for the white, upper-middle-class to build character and leadership skills that could transfer into the workplace.
During this time, blue-collar workers and people of colour were denied access, until the development of entrepreneurship and increase in capitalism. Sport participation was used as a justified adult activity where men could exert their discipline and work ethic in a social arena that enabled power to the dominant.
Then white elites sought to use sports participation for underprivileged social groups as a strategy of controlling their work and leisure schedules. This systemic racism has transcended into contemporary media and everyday life.
The stereotype of black woman being inherently strong and immune to pain has resulted in a common misconception that they (especially dark-skinned) are naturally less feminine.
We now see this history in the present day where black women are constantly questioned on their femininity. Notable examples of women who are victims of this narrative include Serena Williams, Laverne Cox and even Michelle Obama.
Contemporary discrimination
While white male athletes such as Michael Phelps are saluted for the biological elements that make them stand out, black women like Semenya are viewed as something that needs to be fixed.
Organisations such as World Athletics remain committed to traditional, white supremacist understandings of womanhood.
In 1983, Czech Republic's athletics champion Jarmila Kratochvílová set the world record for the 800-metre.
It is currently the longest-standing world record for an individual athlete. Kenya's Pamela Jelimo was the closest athlete to break this record, coming in only a second after Kratochvílová's time mark of 1:53:28.
Although Semenya displays the capabilities of surpassing this record, the IAAF ruling is, unfortunately, diminishing the potential of this being achieved. Public debate often points out that Kratochvílová looks far more masculine than Semenya and often critique the IAAF's dismissal of this.
Despite consistently thriving in world championships for over a decade, the sports arena and world at large has reduced Caster Semenya to one simple thing: her body.
Disclaimer: The views and opinions expressed here are those of the author and do not necessarily reflect the official policy or position of Briefly.co.za.
Meanwhile, Briefly.co.za reported that citizens had their say on the ruling against the beloved athlete.
Serogole Maleka said, "Developed countries never wanted African counties to succeed y do they have to do this God made her to be like this."
Tmarve Tshiamo Matlou added, "True bro if she was a European they were going to say she is a super natural women."
Thuli Ncwane commented, "What a sad thing this is so wrong, you make us proud you never disappoint."
However, some people felt that her increased testosterone gives her an unfair advantage.
Stephnee Marshall said, "Senseless argument, this is a man. Why does she not just do what is right. I wouldn't want to compete with any man it is just not fair to the other women. Always turning everything to race."
Enjoyed reading our story? Download BRIEFLY's news app on Google Play now and stay up-to-date with major South African news!
Source: Briefly.co.za