One of the most favorite dishes for most people is chicken. Be it fried chicken, baked, roasted, marinated or breaded, a piece of chicken makes any meal heavenly and goes a long way. There are so many chicken recipes available, and so, one needs to choose one that will make their meal unforgettable. One of the most popular recipes is the chicken breast recipe that is a go-to for many chicken lovers.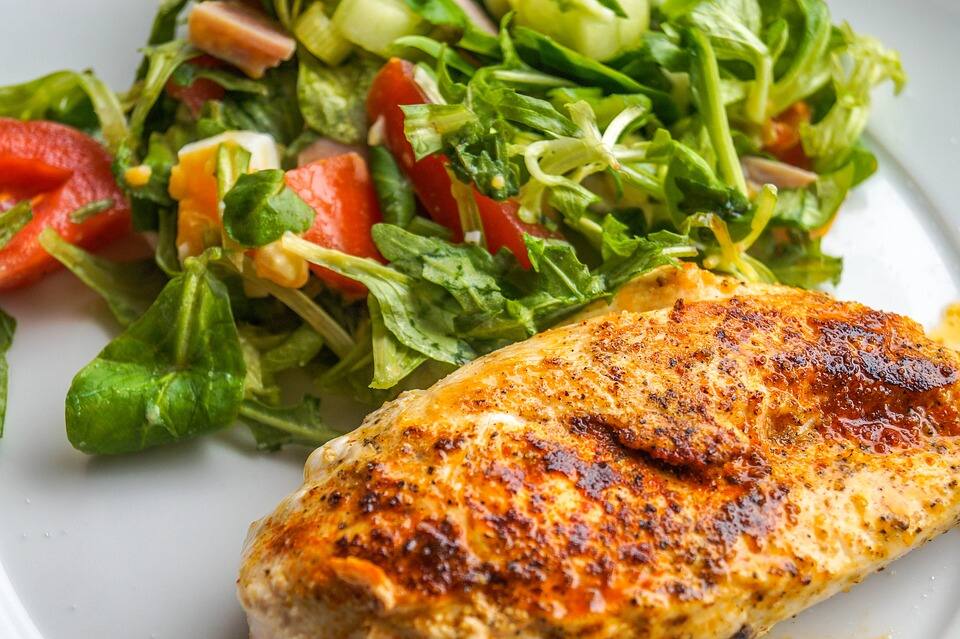 With the many chicken breast recipe ideas, it is wise that you choose one whose ingredients are readily available to you. Worth noting, the best chicken breast recipe for diet is baking it in the oven or stir-frying it with vegetables and adding a touch of lemon.
Chicken breast recipe healthy ideas
With so many available recipes on the internet, it is advisable to choose a chicken recipe that meets your meal intent. Sometimes, you may be craving crispy chicken, and in other times, you want a simple baked chicken. Thus, choose an easy recipe that will give you fulfilling results. Here are some of the different ways of preparing your chicken meal.
Chicken breast recipe Pinoy
This is one of the most popular chicken recipes in the world. The famous Filipino style of preparing the tasty meal will leave you licking your fingers. Follow it till the end to enjoy your meal.
Ingredients
Here are the ingredients that you will need to prepare the meal.
1 pound boneless skinless chicken thigh or breast cut into 1-inch cubes
1 tablespoon cornstarch
Butter
Soy sauce
Vinegar
Honey
Oil
Green onions chopped
For the Honey Garlic Sauce, you will need the following:
1/2 cup honey
1/4 cup soy sauce
1 lime juice
4 cloves garlic peeled and grated
1 teaspoon Sriracha sauce
Salt and pepper to taste
Instructions
In a bowl, marinate the chicken using black pepper and salt.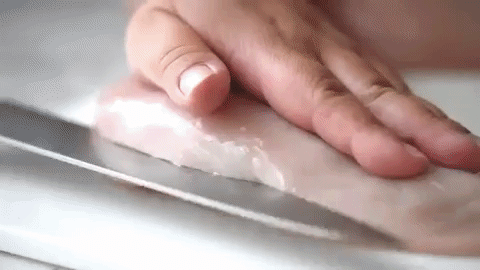 2. In a bowl, add cornstarch. Place your chicken and mix to coat thoroughly.
3. In a deep pan over medium heat, heat about 2 to 3 inches deep of oil. Add chicken pieces one at a time to prevent then from lumping together. Deep-fry for about 5 to 6 minutes or until golden.
4. Add your crushed garlic, butter, honey, soy sauce, and vinegar. Stir well for a few minutes.
5. Add your parsley to the chicken.
7. In a saucepan, combine the honey garlic sauce ingredients, which include honey, soy sauce, lime juice, garlic, sriracha sauce, and salt and pepper to taste. Whisk together until well-blended.
8. In a skillet over medium heat, heat the mixture. Add chicken and gently toss until coated with sauce. Remove from heat and garnish with chopped green onions, as desired. Serve hot.
Chicken breast recipe Kaluhi's kitchen
Nothing can make a meal more memorable than including a piece of chicken. One of the best parts of a chicken is the chicken breast. A popular and great recipe is the garlic chicken breast with whiskey BBQ sauce by Kaluhi.
Ingredients for the chicken marinade
1 tablespoon of rosemary
5 cloves of garlic, minced
400g of chicken breast
3 tablespoons of apple cider vinegar
For the wet rub
4 cloves of garlic
1/2 of thumb-sized ginger root
1/2 teaspoon of turmeric
1/2 tablespoon of black pepper
2 tablespoons of cooking oil
1/4 tablespoon of mustard spice
1 tablespoon of mayo
Ingredients for the BBQ sauce
2 cloves garlic, minced
1/2 red onion, finely diced
1 cup ketchup
2 tablespoons of honey
1/2 a cup of Jack Daniels whiskey
1/2 a teaspoon of cayenne pepper
4 tablespoons apple cider vinegar
1 tablespoon Worcestershire sauce
Salt to taste
1 tablespoon of vegetable oil
Method
Take your chicken breast and place it on a seal-able dish. Add all the marinade ingredients until well combined. Put them in the fridge for 24 hours so that the marinade sinks into the meat. The longer you marinate, the deeper the flavour.
Prepare your wet rub. Mince your ginger and garlic until they turn into a paste. Put these in a bowl and add your turmeric, black pepper, mustard, salt, mayo and vegetable oil. Mix it all up until totally combined. It is this wet rub that will give the breast a beautiful garlic flavour.
Slather this all over your chicken and pan roast it until the chicken is cooked through. Once done, set aside.
Then, you can begin working on your sauce. In a pan, add some vegetable oil and then add your garlic and grated red onion. Cook these until they become fragrant. Be careful not to burn them. Then, add your ketchup, ACV, cayenne, salt, whiskey, Worcestershire sauce, honey, and let the mixture simmer down for about 15–20 minutes.
If you feel it is becoming too thick for your liking, add water, little by little, until you get the consistency you want. After the sauce is done, taste it to see whether you need to adjust the spices to suit your taste and then remove from heat.
Drizzle your Jack Daniels infused BBQ sauce over your chicken. Garnish with some onion chives or finely chopped coriander and then serve.
READ ALSO: Sweet and savoury South African potbrood recipes
Chicken breast recipe oven
You only require a few ingredients to achieve this magic and delicious meal. This can come handy as a main dish, and you can have it with some rice or pasta and salad.
Ingredients
1 tbsp. brown sugar
1 tsp. garlic powder
1 tsp. paprika
1 tsp. kosher salt
1 tsp. freshly ground black pepper
Extra-virgin olive oil, for drizzling
4 boneless skinless chicken breasts (about 2 lbs.)
1 lemon, cut into thin slices
Freshly chopped parsley, for garnish (optional)
Directions
Preheat the oven to 375º.
In a small bowl, combine the parsley, garlic powder, paprika, salt, and pepper. Drizzle oil all over the chicken and generously coat with seasoning mixture. Scatter lemon slices in the baking dish and then place the chicken on top.
3. Bake until the chicken is cooked through or reads an internal temperature of 165º, about 25 minutes.
4. Cover the chicken loosely with foil and let it rest for at least 5 minutes. Garnish with parsley, if using.
READ ALSO: The best South African sosatie recipe for Braai Day!
With the above chicken breast recipe, you can be sure of making and enjoying a delicious meal any time of the day. No more boring chicken breasts since you can prepare your chicken in various exciting ways.
READ ALSO: Tasty samp South African recipe
Briefly.co.za recently published a recipe on how to make the tastiest samp South African recipe. You ought to try it out.
Samp is one meal that South Africans relish, and it is recognised to be one of Nelson's Mandela's best meals. It is preferred because of how affordable and simple it is to make. To add to it, it is a very rich source of starch.
READ ALSO: