Generations: The Legacy teasers: November 2020
Generations: The Legacy is by far, one of the oldest local soap operas. It is interesting how the show has managed to air more than one thousand episodes and still retained its wow factors. The high number of fans that tune in every time it airs is proof that you cannot miss new episodes. If you wish to catch up on the plot of the show, read these Generations: The Legacy teasers for November 2020.

The sixth season of Generations: The Legacy has been messy, and some of the characters have been engaging in the most despicable deeds. Friends have been throwing one another under the bus. Catch up with the events of the show by going through Generations: The Legacy teasers for November 2020.
Generations: The Legacy teasers for November 2020
As the sixth season of the show comes to an end, things might be getting murky for some of the Generations: The Legacy characters. What is going to happen to Tau? Will Gadaffi find a solution to the series of problems that he has been facing? How about reading on for details on what is going to happen?
Episode 246 (1546) - Monday, 2nd of November 2020
Gadaffi gets impatient and decides to do the job on his own, and Mpho comes across something in the storeroom, and it leaves him startled.
Episode 247 (1547) - Tuesday, 3rd of November 2020
History repeats itself, and Mrekza's worst nightmare comes to pass, and Jerah insists on installing a camera to capture the 'ghost'.
Episode 248 (1548) - Wednesday, 4th of November 2020
Mavusana comes bearing some exciting news for his boss, and Lucy notices some of the inconsistencies in GogFlo's revelation. Meanwhile, the situation becomes heated up between two people who were close friends.
READ ALSO: New! Durban Gen teasers: October 2020
Episode 249 (1549) - Thursday, 5th of November 2020
Fikile looks into the face of one of her friends who is uncaring towards her, and Lesedi agrees to spy on someone. A gossip journalist gets excited when they land on a juicy story.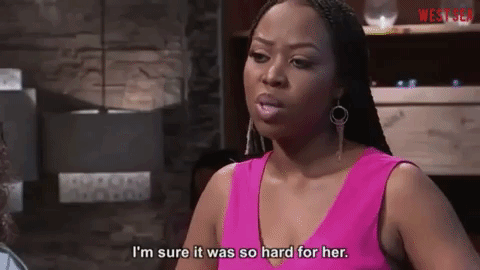 Episode 250 (1550) - Friday, 6th of November 2020
It looks like Mpho has bitten more than he can chew, and Mrekza discerns that something is wrong with him. Meanwhile, Jack commands Luzuko to do what is demanded of him.
Episode 251 (1551) - Monday, 9th of November 2020
Sphe is torn between doing what has to be done and safeguarding her reputation. Mazwi discovers something unusual in the lounge, and Jerah joins the dots on what Ruben is up to.
Episode 252 (1552) - Tuesday, 10th of November 2020
Someone sends Pele a tip, and this forces him to act fast, and Fikile agrees to help trap someone. Lucy discovers that her husband is lying to her.
Episode 253 (1553) - Wednesday, 11th of November 2020
Spororo is asked to spy on a married woman, and Lesedi risks to lock her ex in a room to make a phone call. Later, someone sends Mrekza some disheartening news.
Episode 254 (1554) - Thursday, 12th of November 2020
Just when Mpho was convinced that things were working in his favour, everything comes crumbling down. Jerah makes an announcement that leaves the rest of the family reeling, and Mazwi gets so overwhelmed that he decides to take matters into his own hands.
Episode 255 (1555) - Friday, 13th of November 2020
Someone comes bearing news from prison regarding Tau, and Noxolo comes back from seeing the warden in an unexpected good mood. Lucy is unsure about whether to buy the lies that her man tells her.
READ ALSO: Lord of the Skies 7 teasers: November 2020
Episode 256 (1556) - Monday, 16th of November 2020
The operations that Mrekza has been engaging in seem to be bearing fruits, and Nontle gets frustrated when her close friends fail to help someone who is in need. Someone sends Tshidi some devastating news that makes her take action.
Episode 257 (1557) - Tuesday, 17th of November 2020
Fikile gets disappointed when she witnesses a young lady being mistreated, and Gog'Flo unwittingly gives the wrong person a phone number. On the other side, Sphe acts ruthlessly, and this makes Gadaffi unimpressed.
Episode 258 (1558) - Wednesday, 18th of November 2020
Lucy discerns that she has to act because of the significant problem that lurks around her, and Tracy wakes up unsure about what unfolded the previous night. Everyone is anxious to know whether Minister Mthembu will come in handy in helping Tau in her situation.
Episode 259 (1559) - Thursday, 19th of November 2020
Tshidi swallows her pride and reaches out to her ex for help in her situation, and suddenly Mpho declares that he has two job offers. On the flip side, Nontle receives a warning from someone, and the identity of the person issuing the warning startles her.
Episode 260 (1560) - Friday, 20th of November 2020
Noxolo agrees to take up an extra job, and everyone begins to worry about her intentions, and Mrekza eavesdrops a sensitive conversation that leaves him fearing for his life. Ayanda and her colleague meet up with a lawyer, and matters get out of hand.
Episode 1 (1561) - Monday, 23rd of November 2020
Someone sends Tracy some bad news, and she finds it difficult to believe, and Gadaffi's ex gives him a hard time, although he refuses to relent. Lucy convinces herself that money will get her out of her complicated situation.
READ ALSO: The Way To Paradise 3 teasers: November 2020
Episode 2 (1562) - Tuesday, 24th of November 2020
Will the plan that everyone is making help in saving Tau? Fikile discerns that she did not handle a situation the right way, and someone takes advantage of a man who has lost his memory to manipulate him.
Episode 3 (1563) - Wednesday, 25th of November 2020
Zondiwe finds out the details of the plans that her daughter has in mind, and she convinces herself that she is out of her mind. Palesa hosts a guest who asks her for a difficult favour. Someone finds themselves at crossroads on what to do with an obsessive ex.
Episode 4 (1564) - Thursday, 26th of November 2020
A wife is forced to work with her ex-husband, and this situation seems to be complicated, and Mpho finds it difficult to lie to someone that he cares about. Meanwhile, someone comes bearing a surprise for Mrekza.
Episode 5 (1565) - Friday, 27th of November 2020
Fikile discerns that nothing comes easy, and Noxolo refuses to let a man claim what is rightfully hers. Nontle refuses to let her mum interfere with her plans.
Episode 6 (1566) - Monday, 30th of November 2020
Gadaffi receives a phone call that changes his mood, and someone video calls Lucy, and she is horrified by what she sees on the caller's end. Zondiwe puts her family members in their place.
Mpho
Mpho discovers an unusual thing in the storeroom, and it leaves him shocked. Later, he comes up with a deadly plan, although his situation changes at a time when he thought that everything was working correctly. He finds himself in a complicated problem that requires him to lie to someone that he loves.
Lucy
GogFlo opens up about some sensitive details to Lucy, although Lucy realises that he is lying to her. Later, she realises her husband's series of lies; hence, she resolves to take action. Will her move make the situation any better?
Generations: The Legacy teasers for November 2020 highlight how heated up the show has gotten. If you wish to jump onto the bandwagon, you might want to tune in to SABC1 every Mondays to Fridays at 20h00.
READ ALSO: Complicated Love teasers: October 2020
Briefly.co.za published exciting details about Complicated Love teasers for October 2020. You cannot afford to miss out on them. You will be puzzled by what is going to happen to Nandini and Kunal and how Mauli will react when she finds out what has been happening behind her back.
READ ALSO:
Brave and Beautiful teasers: November 2020
Suidooster teasers: November 2020
The Bold and the Beautiful on Eva Teasers: November 2020
Source: Briefly News