This is Fate 3 teasers: October 2020
This is Fate 3 teasers for October 2020 reveal a series of shocking and exciting events from your favourite characters. Expect more twists and drama as some characters conspire to blackmail others in the name of love. You do not want to miss anything if you seek to understand This is Fate 3 full story.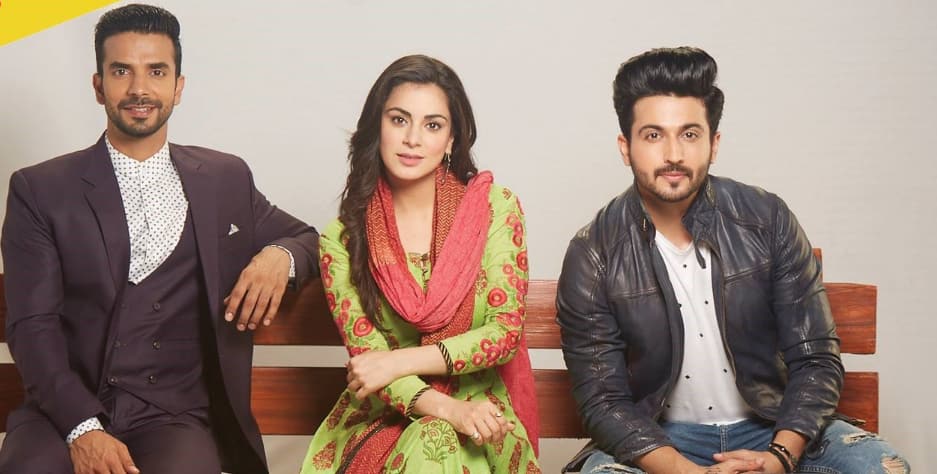 Destiny continues to take over the lives of many characters in October. For instance, as much as Karan tries to ignore Preeta, the love he has for her is undeniable. However, is Mahira willing to let him go that easily? How far is she willing to go to break their bond? Find out all of that and more by reading This is Fate season 3 October teasers.
This is Fate 3 teasers for October 2020
You will love how these teasers describe impressive scenes in this series. They will entice you to join its big team of fans. Below is what is coming up on This is Fate season 3 Zee World telenovela.
Episode 40: Thursday, 1st October 2020
The terrorists continue firing their guns and the sound seems to come from the hall. Thus, Karan tries to prevent Preeta from proceeding to the hall. He is afraid she might be shot or taken hostage alongside others.
Episode 41: Friday, 2nd October 2020
Emotions run high in the house, causing the terrorists to engage in a fight. They cannot believe they are unable to find Karan's hideout. Will they get out alive?
Episode 42: Saturday, 3rd October 2020
The life of Sherlin continues worsening in her marital home. Unfortunately, her relationship with her mother-in-law is tormenting her. Later, she calls Prithvi and tells her about her situation in the house, but Prithvi seems to care less about her drama.
Episode 43: Sunday, 4th October 2020
Finally, Sameer accompanies Shriti to a town. Later, while in the town, she discovers Aunt Janki and her mother are also around.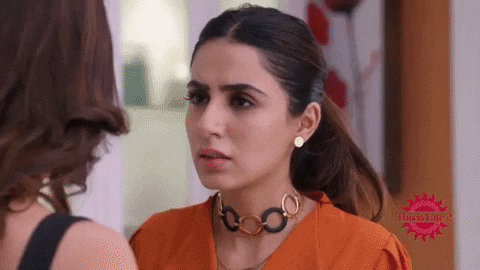 Episode 44: Monday, 5th October 2020
Karan is obsessed with Preeta. He cannot ignore her no matter how bad the situation turns. For this reason, he buys her another scarf.
Episode 45: Tuesday, 6th October 2020
Sherlin is frustrated when her plan to kill Preeta goes south. Perhaps, it is time she let destiny take its course.
Episode 46: Wednesday, 7th October 2020
Once more, trouble befalls Preeta. Mahira falsely accuses her of attempted murder. The false accusation leads her to sleep behind the bars.
READ ALSO: Complicated Love teasers: October 2020
Episode 47: Thursday, 8th October 2020
How will Rakhi solve the situation? She is trying to figure out whose side to take between Sarla's and her family's.
Episode 48: Friday, 9th October 2020
Mahira cannot get Preeta out of his mind. Unfortunately, she is not aware that her obsession has become too obvious to Karan. In the meantime, she tells Sherlin about the failure of their grand scheme of manipulating Karan to turn his back on Preeta.
Episode 49: Saturday, 10th October 2020
Love always wins. Karan and Preeta are in love again. The plan to separate them fails, giving Mahira and Sherlin sleepless nights.
Episode 50: Sunday, 11th October 2020
Preeta convinces Karan to help her with her case. She is convinced that his testimony will set her free. Will Karan overpower Sherlin and Mahira's schemes to get her out?
Episode 51: Monday, 12th October 2020
Sadly, Preeta is heartbroken when she finds out that she will have to spend her night behind the bars.
Episode 52: Tuesday, 13th October 2020
Sherlin is now in her house after having a fight with Pritab. Later, her in-laws visit her house to persuade her to go back with them.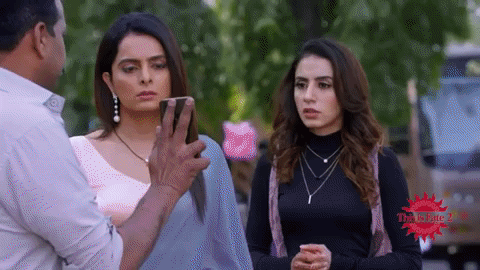 Episode 53: Wednesday, 14th October 2020
Sarla wants to help Preeta who is in jail. She decides to sell the Kum Kum Bhagya hall to raise funds to release her from jail.
Episode 54: Thursday, 15th October 2020
Sherlin's obsession with Preeta escalates. She vows to go the extra mile to make sure Preeta remains in jail.
Episode 55: Friday, 16th October 2020
Mahira and Sherlin are working together to ensure Preeta never comes out of jail. For instance, Mahira devises means to distract Karan who is working on a plan to save Preeta.
Episode 56: Saturday, 17th October 2020
Indeed, justice delayed is justice denied – Preeta is found "guilty," all because of Sherlin's testimony. Karan and Sarla are shocked by the court's ruling but Sherlin and Mahira celebrate. For how long will she remain in custody?
Episode 57: Sunday, 18th October 2020
Mahira becomes suspicious of Sherlin's child, forcing him to ask questions about the father. On the other hand, Sharma demands half pay for deliberately losing the case.
Episode 58: Monday, 19th October 2020
Soon after Preeta is released from jail, she is kidnapped alongside Karan.
READ ALSO: Brave and Beautiful teasers: November 2020
Episode 59: Tuesday, 20th October 2020
Karan and Preeta bump into Baabi, the truck driver, and they start chasing him. Later, Karan angers his family when he takes Preeta to the house.
Episode 60: Wednesday, 21st October 2020
At last, Karan and Preeta come across Baabi, who is also behind the kidnapping incident. They drag him to their home to interrogate him. How safe is Mahira now that Baabi is in the hands of Karan and Preeta?
Episode 61: Thursday, 22nd October 2020
The police are looking for the thief.
Episode 62: Friday, 23rd October 2020
Preeta appears in court with her new lawyer. The lawyer presents evidence to the judge on the actual events that transpired on the day of Mahira's accident. So, Preeta is acquitted.
Episode 63: Saturday, 24th October 2020
Karan becomes uneasy after seeing Preeta and Shiv together. The jealousy becomes too much for him to bear.
Episode 64: Sunday, 25th October 2020
Karan is thinking about tying the knot with Mahira. Mahira's strategy is to continue blackmailing him to keep away from Preeta.
Episode 65: Monday, 26th October 2020
Everyone is in a celebration mood not knowing what awaits them after the party.
Episode 66: Tuesday, 27th October 2020
It is not over until it is over for Sherlin and Mahira. They come up with a new plan. Mahira gets into a confrontation with Preeta, and after the intentional fire outbreak, leaves her in an unconscious state.
Episode 67: Wednesday, 28th October 2020
Karan is intoxicated after drinking a glass of "bhang," missing his dad's beautiful moment of regaining consciousness.
N/B: The remaining teasers are unavailable at the moment. We will update the article once they are available.
Preeta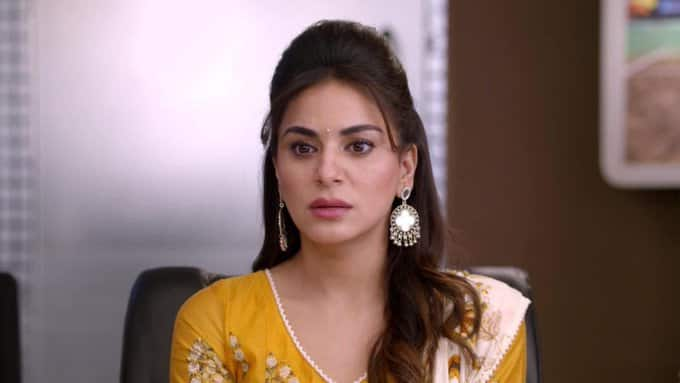 In October, Preeta had a rough time, especially with Mahira and Sherlin. Precisely, her troubles began after the robbery incident. Mahira and Sherlin conspired to send her to jail. They blackmailed her for trying to kill Mahira.
Her relationship with Karan was also put to test several times. However, Karan did not leave her side when she needed him the most.
Karan
Karan continued to have challenges with Preeta. His love for her is undeniable. At some point, he tried to ignore her but he was carried away with his feelings.
His help was also important to Preeta while she was in jail. Together with Sarla, Karan stood with Preeta when she went to jail. Also, he wanted to marry Mahira to keep the love of his life out of danger.
Mahira
Mahira wants Karan all by herself. She created a series of schemes to blackmail him to stay away from Preeta. She invites Sherlin and Baabi to help her to execute her plan of getting rid of Preeta. Unfortunately, all her plans did work out as she anticipated.
This is Fate 3 teasers for October 2020 are proof that the telenovela is getting better and better every month. The endless twists and drama make it worthwhile watching. Overall, there is so much in store to expect from your favourite characters.
READ ALSO: New! Durban Gen teasers: October 2020
Briefly.co.za also created an informative post on Durban Gen teasers. The new South African medical telenovela premiered on 5th October. Interestingly, fans have already fallen in love with its storyline and talented cast.
In October, Mbali is ready to take on a journey that will lead her to discover a lot about herself and her career. Her first days in the hospital almost send her into misery after a MEC surgery goes wrong. The same happens to Lindelani after the death of Skhumba.
READ ALSO:
Ring of Fire 2 teasers: October 2020
Zara's Nikah teasers: October 2020
Young Love teasers: October 2020
Source: Briefly.co.za