Philip Truter bio: age, wife, education, CV, qualifications, sentence, net worth, profile
Philip Truter used to be a respected CFO at the former VBS Mutual Bank that was looted until its collapse in 2018. The CFO and other executives at the bank had direct involvement, with the chairperson, Tshifhiwa Matodzi, being the mastermind. On 7th October 2020, the former CFO was sentenced to 10 years in prison, suspended for 3 years. He got a lesser sentence for striking a deal with the state to become a key witness, which gives the state a stronger case against other co-accused.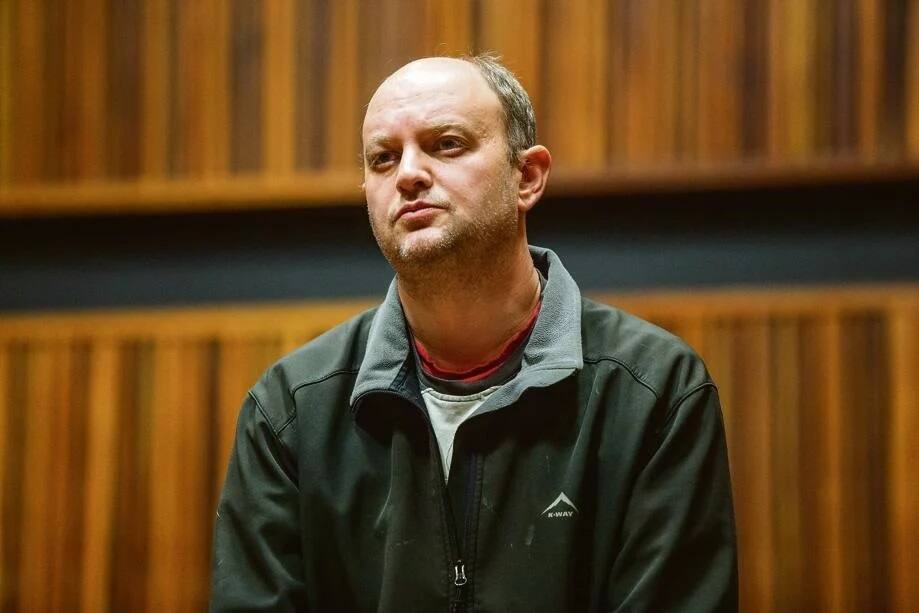 The former executive has no excuse to give because the looting happened under his watch. Who is Philip Truter? Read his biography to get an answer to this question.
Philip Truter profile summary
Full name: Philip Truter
Philip Truter age: Not known
Marital status: Married
Philip Truter wife age: Not known
Nationality: South African
Occupation: Former business executive
Philip Truter family
Philip Truter wife is called Cornelia Truter. They have three children. His wife has been the family's sole breadwinner after Philip's assets were seized in 2018 in relation to the VBS Mutual Bank heist.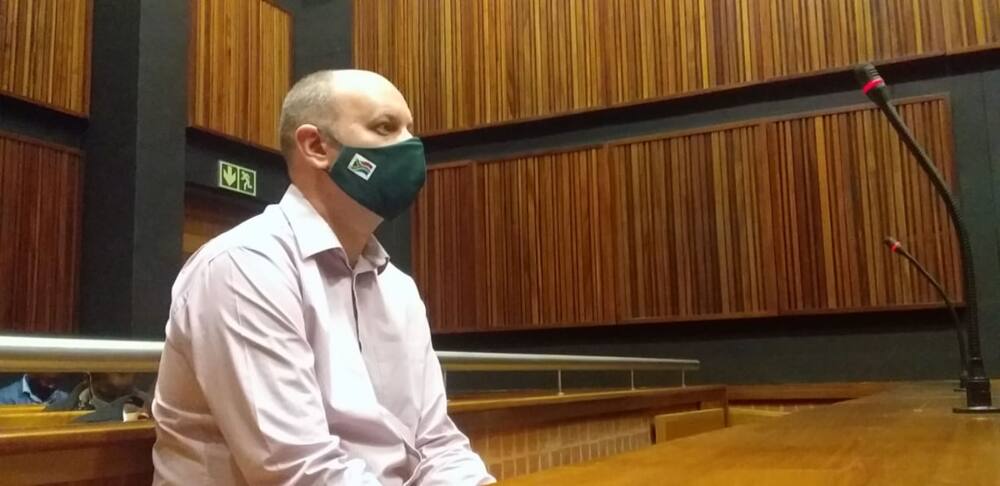 Philip Truter education
Truter did his matric at Roodepoort High School from 1992 to 1996. He later joined the University of Pretoria, where he pursued a B.Com degree in Accounting from 1997 to 1999. In 2002, he got his B.Com Honors from the University of South Africa.
Career
Philip started as an article clerk at PWC South Africa from 2001 to 2003. In 2004, he joined The GEO Group Inc as an accountant until 2005. In 2005, he became VBS Mutual Bank's financial manager, a position he held until 2014. VBS Mutual Bank promoted him to become the company's chief financial officer in September 2014. He was the CFO until 2018 when the bank folded for alleged looting of people's savings worth more than R2.3 billion.
In Truter's affidavit in June 2020 during his first court appearance, he stated that he has been trying to get a job in vain. Philip Truter CV cannot get him employment as no employer wants someone involved in the VBS looting. Philip Truter wife, Cornelia, is now the sole breadwinner after the former CFO's assets were seized in 2018. Philip Truter family now survives on the wife's meager salary and donations from the church. He had to enter into a payment arrangement with his lawyers.
Philip Truter involvement in VBS looting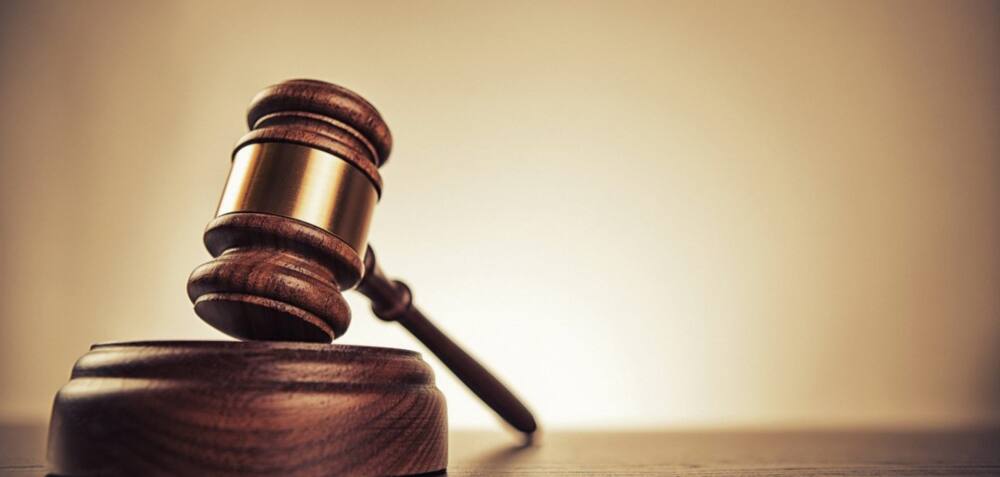 In 2018, more than R2.3 billion was discovered missing from VBS Mutual Bank. Former VBS CFO Philip Truter, other executives from the bank, and several high-profile individuals were held accountable. The former CFO and co-accused were charged with 47 counts of fraud, racketeering, money laundering, corruption, and theft. In July 2020, during his initial hearing, he told the Palm Ridge Commercial Court that he will plead guilty to all the charges and reveal how the money was looted.
On 7th October 2020, the Specialized Commercial Crime Court at the Palm Ridge Magistrate's Court sentenced him to 10 years in prison, three years suspended, for the role he played. He will be a state witness against his seven co-accused after making a plea agreement with the state. The former CFO will be held in a single cell for safety reasons. Other co-accused appear in court on 8th October to plead guilty or not guilty.
READ ALSO: Report details Floyd Shivambu's alleged VBS links through brother
Why did VBS fail?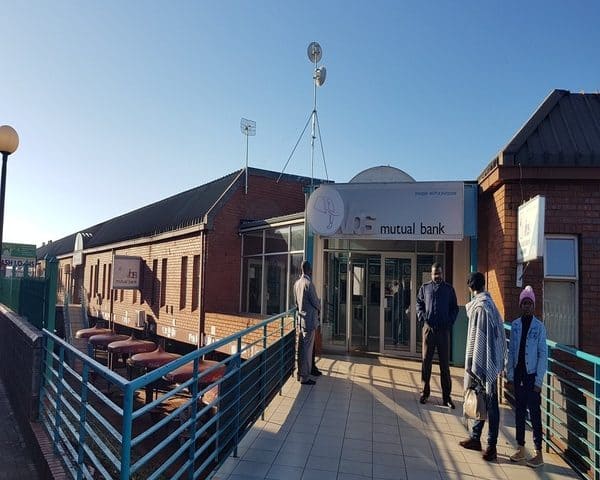 The company was driven to insolvency in 2018 after inside officials, and other external individuals stole money belonging to depositors. The amount looted was more than R2.3 billion. Several municipalities had invested a lot of money in the bank, including the Vhembe District Municipality and the Makhado Municipality. Public Investment Corporation (PIC) had also put their money there.
Many people played a part in facilitating the heist, from signing fake financial statements, ensuring deposits are made and turning a blind eye to the occurrence of fraud in exchange for bribes. An October 2018 report titled the Great Bank Heist by Advocate Terry Motau and the South African Reserve Bank showed that Tshifhiwa Matodzi, the former bank's chairperson, was responsible for the disappearance of depositors' money.
In June 2020 (two years later), eight main suspects were arrested, including Philip Truter CFO, Tshifhiwa Matodzi (chairperson), Andile Ramavhunga (chief executive), Phophi Mukhodobwane (treasurer), Paul Mahula (former Public Investment Corporation member), Ernest Nesane (former PIC member), Phalaphala Ramikhosi (former top cop), and Sipho Malaba (former KPMG audit partner). Other people that are yet to be arrested are high-profile South Africans including politicians and municipal officials that ensured the bank got deposits.
Philip Truter images
Ever since the news of the VBS Mutual Bank heist broke out, South Africans were angry. They even took to the streets to ensure those responsible are arrested. How well do you know the people involved? Here are a few pictures of Philip Truter VBS.
The once-respected CFO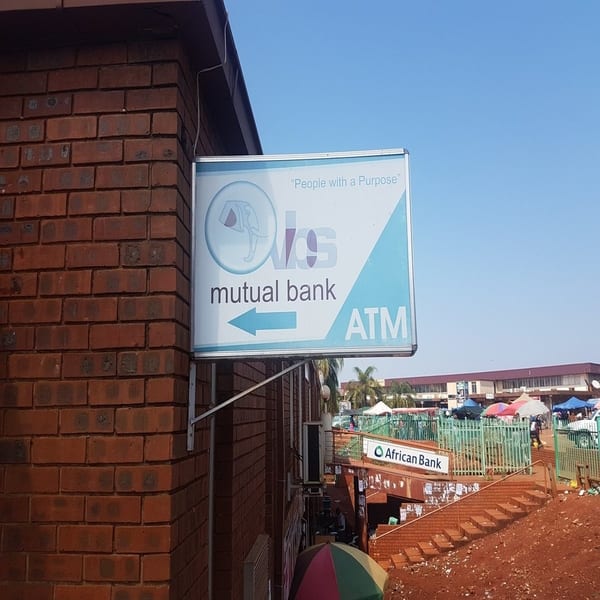 Before the heist report was exposed by the South African Reserve Bank in 2018, Philip was VBS CFO. He had been at the bank for more than 10 years since 2005. He lost his title alongside other executives for participating directly in stealing depositors' money.
Jobless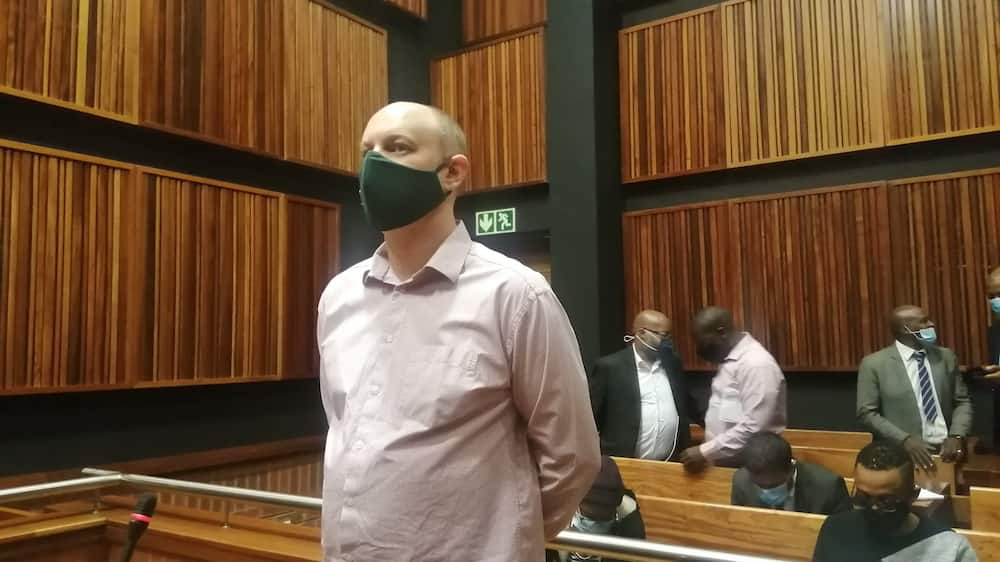 Philip Truter qualifications are now useless. No employer can take him as his resume ties him directly to a despised criminal offence in the country. Philip Truter net worth is currently very low.
READ ALSO: Edwin Sodi: Ferrari, Bentley and Porsche seized from businessman
State witness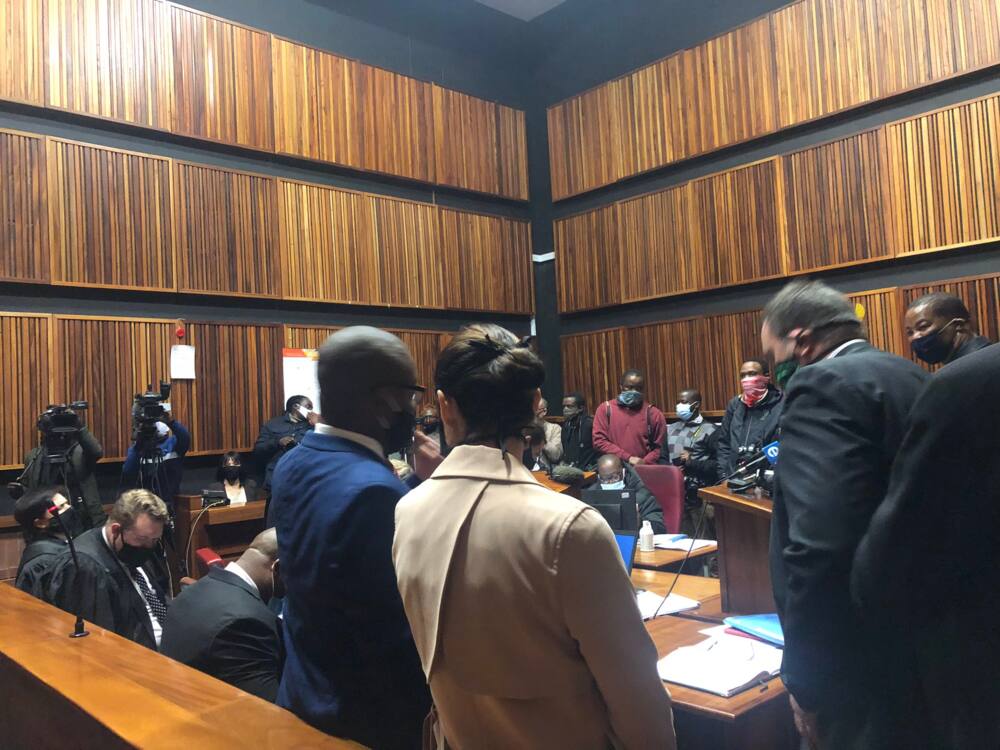 Philip Truter CA (SA) offered to work with the state by giving evidence about the VBS heist. In exchange for his cooperation, he was given a lesser court sentence and placed in a single cell for safety purposes. With numerous pages worth of evidence, he should pray that no conspiracy is made against him by other co-accused and that he stays alive.
Supportive wife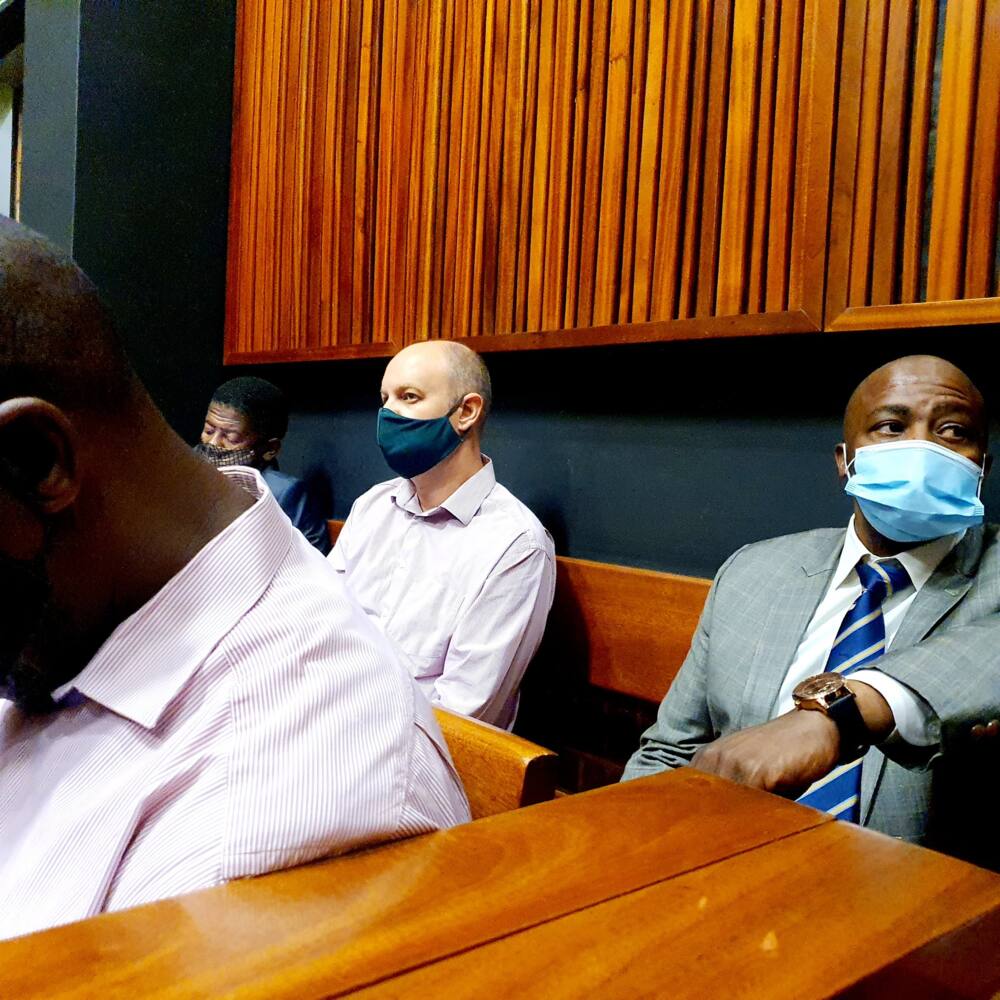 His wife, Cornelia, has been of great help since 2018 when investigations into the bank's looting were done. She has also been the family's breadwinner since her husband's assets were seized in 2018, although she told the court in an affidavit in June 2020 that her meager salary of about R12,000 is not enough.
Philip Truter was once one of the most respected CFOs for South Africa's prestigious bank. However, he fell from grace for what could be termed as greed. As the CFO, he could have reported irregularities to the authorities, but instead, he participated in exchange for a bribe at the expense of poor depositors. In October 2020, he offered to become a state witness, a decision he should have made before 2018.
READ ALSO: Hawks arrest 4 more people for alleged fraud in KwaZulu-Natal
Briefly.co.za reported in October that Hawks are still making arrests relating to alleged fraud at the Kwa-Zulu Natal Premier's office. Those arrested were connected to irregular catering tenders in 2016 and 2017 that amounted to over R20 million. Five people had been arrested before.
Over the past few years, South Africans have witnessed horror stories of corruption and fraud. Religious organizations like the KwaSizabantu Mission, politicians, business executives, cops, and other people of influence in society have been linked to various forms of fraud. In August 2020, the WHO came out to condemn Covid-19 PPE corruption and termed it as murder.
READ ALSO:
Edwin Sodi bio: age, wife, son, parents, P.O.B, pictures, cars, house, net worth
Willy Cardiac bio: age, real name, facts, in jail, pet giraffe, songs, albums, net worth
Collen Mashawana bio: age, son, partner, wedding, house, cars, foundation
Source: Briefly.co.za