True Love Teasers: October 2020
Have you been keeping up with soap operas and would not mind being plugged to a show that will meet your expectations? If that is the case, you might want to go through True Love teasers for October 2020. You will be stalked by how engrossing and relatable the show is.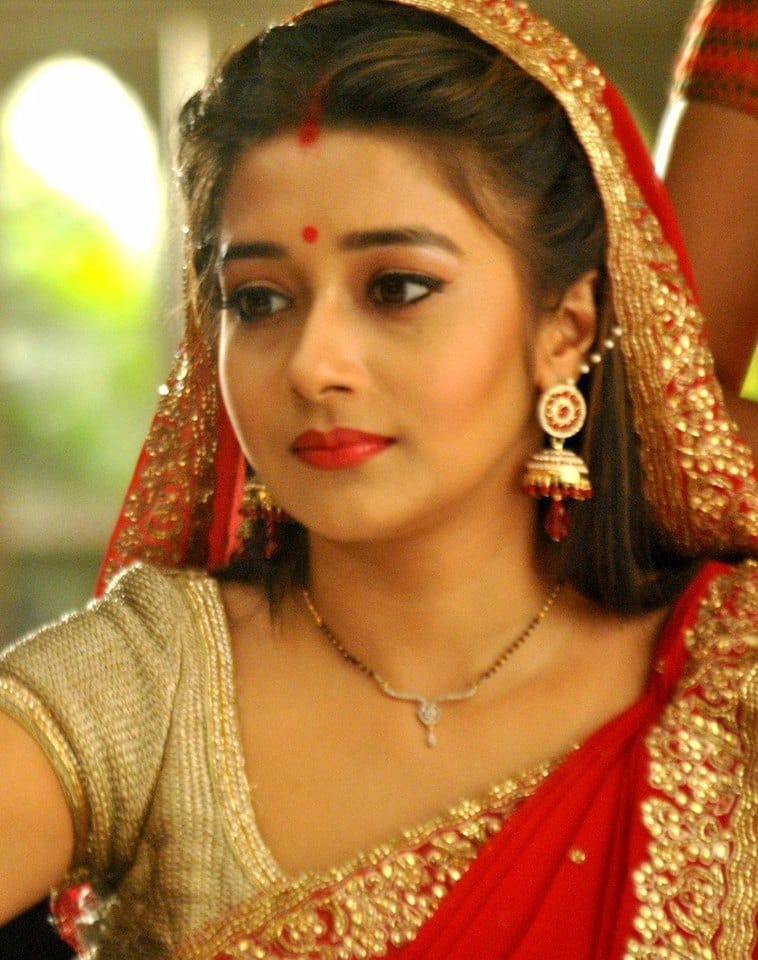 True Love is a twisted soap opera whose storyline is centred around two love birds whose being together is influenced by the people around them. Meethi comes from a less fortunate family, and her status makes her alienated by Aakash's family. She goes through a tumultuous experience as she tries to fight for love. True Love teasers for October 2020 highlight her plight and how much she is exposed to.
True Love teasers for October 2020
In the most recent episodes, Meethi seemed to be hanging in there despite her series of misfortunes. Aakash also seemed to have fallen deeper in love with her. However, it looked like someone was plotting to harm her. How about reading on for details on how the show will pun out?
Episodes 1379 - 13800 - Thursday, 1st of October 2020
Kanha, Aakash and Rathore attempt to rescue Meethi.
Meethi stumbles upon Maharani lying in a pool of blood, and the sight shakes her off balance.
Episodes 1381 - 1382 - Friday, 2nd of October 2020
The news channels gain access to the footage of Aakash and Meethi in the brothel, and they twist it up to make them look bad. They do not mention that they had gone to the brothel to save Kajri.
Granny worsens the situation when she states that someone cannot mend a ruined reputation, and her words provoke Rathore, and he shouts at her to shut up.
Episodes 1383 -1384 - Monday, 5th of October 2020
Granny shows up for a TV interview and even pretends to be a renown celebrity. She makes everyone believe that she is sympathetic to Meethi and even refers to her as the servant's daughter.
Meethi collapses!
READ ALSO: This is Fate 3 teasers: October 2020
Episodes 1385 - 1386 - Tuesday, 6th of October 2020
Everyone gets excited when they receive the news of Meethi's pregnancy.
Rathore discovers that Yuvaan did not exist a year ago, and this makes him have second doubts on whether he is Yuvraaj.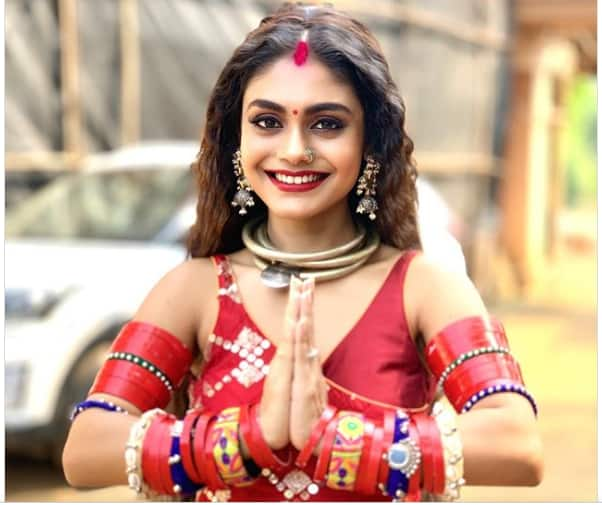 Episodes 1387 - 1388 - Wednesday, 7th of October 2020
Two employees file complaints against Aakash, and the police show up on time to arrest him.
Meethi finds out that her mother-in-law wants her to terminate her pregnancy, and the news makes her collapse.
Episode 1389 - 1390 - Thursday, 8th of October 2020
Yuvraaj spikes Mukta's drink and reveals that he is going to kill her for sending him in prison. He even goes ahead to reveal his identity.
Yuvraaj pushes Meethi on the ground and leaves her writhing in pain.
Episodes 1391 - 1392 - Friday, 9th of October 2020
Aakash finds out that Meethi had a miscarriage, and the news makes him devastated.
Aakash receives the news concerning Yuvi beating up Meethi and causing her miscarriage.
Episodes 1393 - 1394 - Monday, 12th of October 2020
Meethi goes to the prison to visit Yuvi, and their conversation gets heated up, and she tells him that she does not consider him to be his brother. Yuvi retaliates by telling her that he does not consider her to be his sister either.
Granny blackmails Mukta to sign papers that authorise Vishnu's murder.
READ ALSO: New! Durban Gen teasers: October 2020
Episodes 1395 - 1396 - Tuesday, 13th of October 2020
Mukta arranges a surprise party to celebrate Meethi and Aakash's anniversary.
Mukta realises that Granny blackmailed her into signing a consent letter to remove Vishnu from life support. How will Granny get herself out of this murky situation?
Episodes 1397 - 1398 - Wednesday, 14th of October 2020
Aakash makes a tasty meal and prepares a romantic day for Meethi. He tries to cheer her up and make her positive about life and what awaits her in future.
Tapasya gets to Rathore's home for the first time since their wedding, and Divya and Mukta surprise her by preparing for the final rituals of her nuptials at home.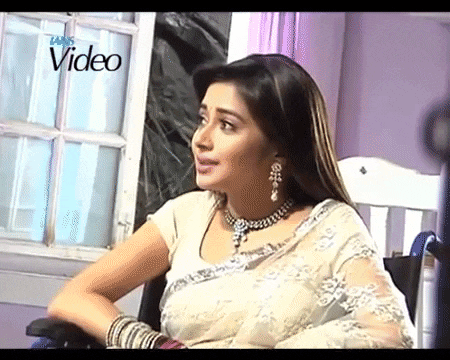 Episodes 1399 - 1400 - Thursday, 15th of October 2020
Meethi goes to see the doctor, and the worst happens when she is told that she can never conceive.
Rathore prepares breakfast as Tapasya sleeps and sets a romantic mood to wake her up.
Episode 1401 - 1402 - Friday, 16th of October 2020
Ekadish misleads Meethi by telling her that Aakash will leave her because she cannot bear him children. He tells her that Aakash will marry someone who will make him children; hence, he advises her to leave.
Damini and Meethi prepare to leave for the bus stop.
Episodes 1403 - 1404 - Monday, 19th of October 2020
Aakash realises that Meethi is missing; hence, he goes out to look for her.
Mukta reveals the details of the bus that Meethi and Damini took.
READ ALSO: Complicated Love teasers: October 2020
Episodes 1405 - 1406 - Tuesday, 20th of October 2020
Meethi and Damini hope onto a train that has a bomb on it.
Fida's husband tricks her by telling her that he will be in the fourth compartment of the train. He asks her to blast the bomb so that they can die together.
Episodes 1406 - 1407 - Wednesday, 21st of October 2020
The bomb blasts before the train gets to Jammu station.
Aakash and Rathore relentlessly look for Meethi in the rescue tents, and they are devastated when they fail to find her.
Episodes 1408 - 1409 - Thursday, 22nd of October 2020
Damini lashes out at Aakash for not showing up to stop Meethi from leaving.
A stranger rescues Meethi from the river; although her health is in a critical condition.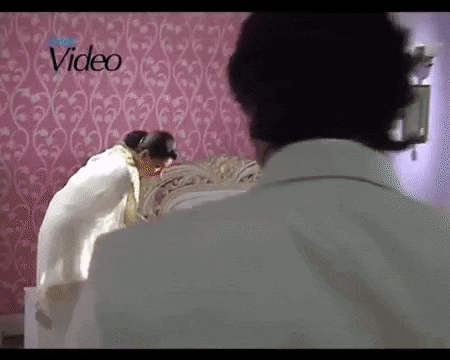 Episodes 1410 - 1411 - Friday, 23rd of October 2020
Meethi realises that she is in Pakistan.
Ashfaque swears to ensure that Meethi is safe as he tries to find ways of getting her back to India.
Episodes 1412 - 1413 - Monday, 26th of October 2020
Aakash gets home and realises that everyone is dressed in white and they are 'mourning Meethi's death', and the sight crushes him.
Ashfaque and the members of his family prepare for Nusrat's wedding.
Episodes 1414 - 14115 - Tuesday, 27th of October 2020
Aakash informs Maiyya that he knows why the love of his life left, and the news makes Maiyya shocked.
The guests arrive at Nusrat's Mehndi celebration.
READ ALSO: Lord of the Skies 7 teasers: November 2020
Episodes 1416 - 1417 - Wednesday, 28th of October 2020
Ansari suspects that something is off about Meethi, although Asgar arranges a fake passport for her and identifies her as Fida in the passport. What is Asgar up to?
Meethi gets emotional as she thinks about Aakash and the rest of her family members.
Episodes 1418 - 1419 - Thursday, 29th of October 2020
Meethi realises that Nusrat is unhappy because she is being forced into marriage.
Kajri sneaks into Maiyya's room and finds the CD.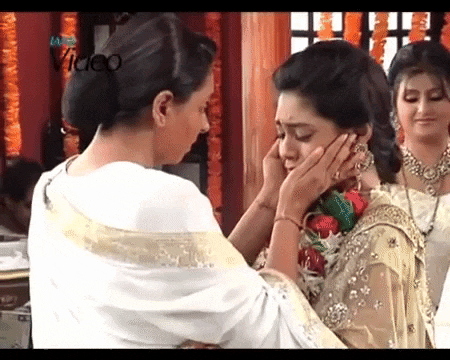 Episodes 1420 - 1421 - Friday, 30th of October 2020
Meethi tells Nusrat to let everyone know that she is not happy and wants to marry someone else. However, Nusrat declines, saying that she does not want to upset her father. She insists that her destiny could be sun walking itself.
Nusrat's parents realise that their daughter loves someone else, and this makes them worry about how society will think of them. They are ashamed that they will be judged because their daughter loves someone who does not have money.
Meethi
Everything seems to be working out perfectly for Meethi, and when everyone finds out about her pregnancy, they seem excited and happy for her. However, Yuvraaj does the unthinkable, and when she loses her baby, someone makes her believe that she is worthless. Therefore, she decides to run away and nearly meet her death.
Aakash
Aakash vows to stand by the love of his life despite the ups and downs that they face, and even when they lose their unborn baby, he stands by her side. He gets devastated when Meethi runs away, although, he vows to look for her. When he gets to the scene of the accident and fails to locate his wife, he gets heart-broken. Will he believe that his wife is dead?
True Love teasers for October 2020 must have given you a reason to tune in to the show. If you wish to find out more details about the flow of events, be sure to tune in to OpenView, StarSat and Glow TV every Mondays to Fridays at 20h00.
READ ALSO: Generations: The Legacy teasers: November 2020
Briefly.co.za recently published exciting details about Generations: The Legacy teasers for November 2020. You should check them out! Mpho seems to be up to some emotive plans. Meanwhile, Lucy realises that someone has been making a fool of her. How will she react to her situation?
READ ALSO:
The Way To Paradise 3 teasers: November 2020
Brave and Beautiful teasers: November 2020
Zara's Nikah teasers: October 2020
Source: Briefly News