Gangaa 2 teasers: November 2020
Gangaa season 2 continues to bring incomparable entertainment across South African households. Gangaa and Palasha file a case against the pharmaceutical company. Gangaa is scared as she witnesses Jhanvi experiencing hallucinations after consuming medicine that has been drugged. Find out more details about what to expect on the show from these Gangaa 2 teasers below.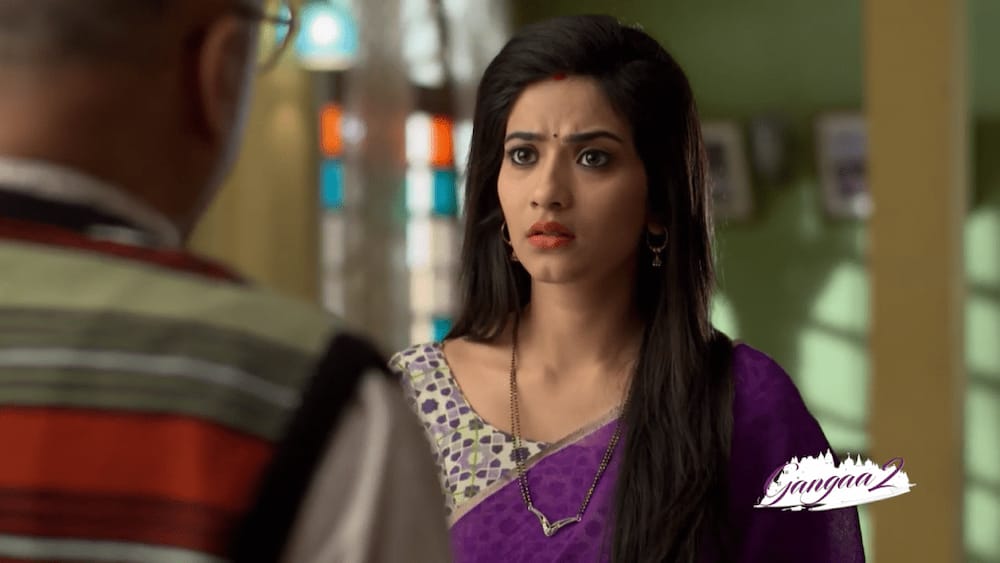 Will Jhanvi manage to mend her relationship with Sagar? Will Palash win the case? What made Sagar change his mind about Palash's case? Herein are the November teasers to answer these questions.
Gangaa 2 teasers November 2020
You cannot afford to miss this amazing show in November. Gangaa season 2 promises viewers the best home entertainment. Find out what will happen in November 2020 episodes from the following teasers.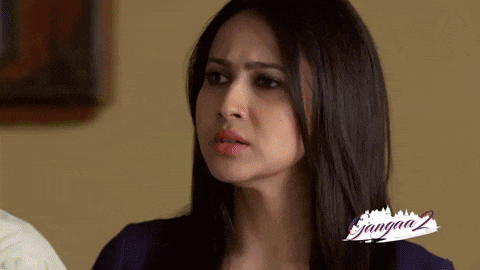 1st November 2020 (Sunday – Episode 48)
Jhanvi takes a full bottle of sleeping pills as she worries about letting Madhvi down. Palash and Gangaa file a case against the medicine manufacturing company. Niranjan comes home with candy as he is ecstatic about being a grandfather. Sagar and Palash arrive at the court in time for the hearing.
2nd November 2020 (Monday – Episode 49)
Gangaa goes to see Palash. The two talk about pharmaceutical companies, and she discovers how these organizations are causing disasters by producing other drugs in the name of medicine. Yash uses blackmail to get cash from Jhanvi. Sagar is not happy when he comes to know that Gangaa has made up her mind to proceed with her internship with Palash.
3rd November 2020 (Tuesday – Episode 50)
Palash decides to start an inquiry into the matter. Palash disguises himself as a sardar ji and goes to the godown. He is not aware that Gangaa has also disguised herself and gone after him. Jhanvi is struggling to make Sagar's favourite meal. Madhvi goes to the kitchen and sees the disaster Jhanvi has created.
4th November 2020 (Wednesday – Episode 51)
Sagar has to stop midway after noticing Gangaa is trying to mend her cycle. Sagar gives her a helping hand. Jhanvi is envious when she sees Sagar helping Gangaa. Palash has suspicions about Sagar and Gangaa seeing each other but keeps the matter to himself. Niranjan puts mangoes in Supriya's section without anyone noticing and is shocked to discover that Supriya can see what he is doing.
5th November 2020 (Thursday – Episode 52)
Jhanvi goes to see Palash and tells him about the actual position Gangaa holds in the family. Palash softens his heart towards Gangaa and asks her to come back as his intern. Palash and Sagar argue, and Sagar begins to falsely accuse Gangaa when she tells him to get out of the house.
6th November 2020 (Friday - Episode 53)
Jhanvi makes up her mind to mend her relationship with Sagar. She asks Madhvi and Ammaji to let her have an alone moment with Sagar for the night. Palash's mother arrives at the house and finds Gangaa serving Palash, who explains to his mother that Gangaa is his intern when she assumes she is his wife.
7th November 2020 (Saturday – Episode 54)
Sagar leaves people in shock when he stands for Palash in the case instead of being against it. The mother of Palash reveals her wish to have Gangaa as her daughter-in-law. Her remarks hurt Sagar.
8th November 2020 (Sunday – Episode 55)
Gangaa gets scared when she sees how the drugged medicine causes Jhanvi to hallucinate. Madhvi and Ammaji arrive at Palash's house. Ammaji yells when she notices Gangaa is doing her prayers. Gangaa has to get out of the house because she is a widow.
READ ALSO: The Bold and the Beautiful on Eva Teasers: November 2020
What happens to Gangaa 2 characters?
Gangaa season 2 continues to air societal vices and drama that people experience in day to day living. In November 2020 episodes of this amazing Indian show, the evils done at pharmaceutical companies are unveiled. The idea is brought out perfectly by Gangaa 2 cast. Here is what happens to the show's characters this November.
Gangaa
She files a case against a pharmaceutical company together with Palash. She works as an intern for Palash, but Sagar is not pleased. Palash's mother later thinks she is his daughter-in-law and wishes Palash made her his wife.
Jhanvi
She gets jealous after noticing Sagar is helping Gangaa. She later tries to mend her relationship with Sagar. Jhanvi is also experiencing hallucinations as a result of consuming drugged medicine.
READ ALSO: Complicated Love teasers: October 2020
From the above Gangaa 2 teasers for November 2020, you should expect great entertainment. Ensure you discover what turn Gangaa and Sagar's relationship takes. The show airs on Zee World every day from 10.00 p.m.
READ ALSO: Brave and Beautiful teasers: November 2020
Are you a fan of Starlife Indian shows? Brave and the Beautiful is among the entertaining dramas on the channel. Briefly.co.za highlighted what is coming up in the telenovela this November. The month has a fascinating line-up of episodes.
Shraddha continues to face problems, and Kamini believes she is to blame. Her son, Dhruv, goes missing from school. She later thinks she is responsible for the troubles going on at the Shergil family. Find out how Shraddha navigates from the teasers.
READ ALSO:
This is Fate 3 teasers: October 2020
Generations: The Legacy teasers: November 2020
New! Durban Gen teasers: October
Source: Briefly.co.za