Explainer: Expert on maintaining communication in face masks
Face masks may be commonplace in certain parts of the world, but they are certainly a new concept in Mzansi. Expert Naomi Brick explains how to effectively communicate while still maintaining safety.
PAY ATTENTION: Click "See First" under the "Following" tab to see Briefly.co.za News on your News Feed!
By Naomi Brick: Speech and Hearing Therapist
Naomi Brick has weighed in with her tips on how to effectively communicate while still wearing a face mask.
With the Covid-19 pandemic likely to remain the 'new normal' for at least another year, here is what the Speech and Hearing Therapist has to say:
If you are anything like me, trying to talk to someone when wearing a mask can be incredibly annoying.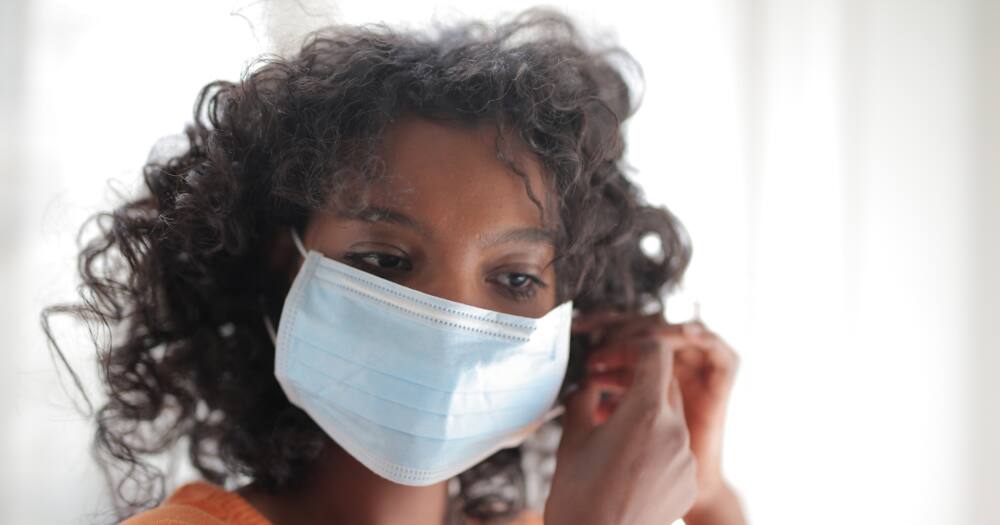 There are a few reasons conversing with masks on our faces is difficult:
The voice of the speaker becomes slightly muffled, especially with the three-layer and thicker material masks. This affects volume of voice and voice quality. Social distancing impacts this too.
Visual cues like mouth movements are covered. We all depend on lip-reading to some degree to facilitate hearing; so not seeing someone's mouth makes it harder to understand words. For those with any hearing loss or processing issues, this is even harder.
Masks cover more of the face than simply the lips, making facial expressions much harder to decode. Facial expressions provide important information regarding the message being conveyed. Jokes and sarcasm are much harder to pick up on when facial expression is missing.
Many conversations are had in shops and other places where there is background noise. Background noise refers to all the sound distractions in the environment such as music, other conversations and traffic.
The combination of all of the above makes the easy flow of conversation difficult for most of us.
So, what can we do when we are in conversation to help us understand and be understood better?
Request clarification regarding the information you did not hear so that only the key information is repeated. Instead of "What?", "Huh" or "Please repeat", make your query more directed, like "Sorry, I didn't get the amount."
Increase your voice volume (speak a little louder, but not shout), reduce your rate of speech (speak a little slower), and check-in with your listener that you are being heard and understood.
Make sure that both you and your communication partner are facing each other. Sound (and speech sounds) travel forwards; facing each other will help reduce unnecessary noise loss.
If you are struggling with most masked conversations, even in quiet environments, please consider having your hearing tested by an audiologist.
The body is amazing and it's possible that you've been relying on visual and non-verbal cues to help you hear, when in fact the beginnings of a hearing loss are present.
Earlier, Briefly.co.za reported that Health Minister Dr Zweli Mkhize has provided South Africa with the latest Covid-19 statistics amid the continued battle against the pandemic.
In a statement issued by the Health Department on Wednesday evening, Mkhize commented that:
"As of today, the cumulative number of detected Covid-19 cases is 683 242 with 1 027 new cases identified since the last report."
In addition to the latest increase in cases, Mkhize confirmed that new fatalities had been recorded:
"Regrettably, we report 87 more Covid-19 related deaths: 4 from Eastern Cape, 35 from KwaZulu Natal, 28 from Gauteng, 5 from North West and 15 from Western Cape. This brings the total number of Covid19 related deaths to 17 103."
The minister also confirmed that recoveries now stand at 616 85 which translates to a recovery rate of 90%.
Enjoyed reading our story? Download BRIEFLY's news app on Google Play now and stay up-to-date with major South African news!
Source: Briefly News