Mzansi can't deal: City of Joburg warns against orange sack masks
- The City of Joburg official Facebook page recently took to the app to warn people against using unapproved material to make masks, such as orange sacks
- Accompanied by the hilarious warning, they also shared a hilarious picture of a facemask made from orange sacks
- Facebookers and Joburgers alike were left laughing out loud and sharing their thoughts in the comments section
PAY ATTENTION: Click "See First" under the "Following" tab to see Briefly.co.za News on your News Feed!
Thanks to the global coronavirus pandemic, the sale of masks has soared. Along with masks being sold on every corner, mask creations are also becoming more and more weird and wonderful. The Facebook page of City of Joburg recently took a moment to warn people from buying just any type of mask.
"Joburg residents, please wear APPROVED masks hle, don't switch it up for the summer #WearAMask #JoburgCares," they wrote in the Facebook post.
They also decided to include a hilarious picture of face masks made from orange sack material, much to the amusement of Facebookers who reacted to the funny warning over 1000 times. They also decided to head to the comments section to voice their thoughts.
Here are some of their thoughts.
Thabo Tsheole wrote:
"I can't believe you posted this."
Tebogo Mokoka shared:
"Alternatively, you can also use it for bathing."
EL Karpos Anathoth wrote:
"You just enlightened me. Going for the summer mask. I love how you give us a way forward. Play it cool."
Ndamulelo Petros David MaKatu said:
"Lol no rest in Mzansi lol you made my year admin."
Nomathemba Manitshana said:
"Admin, I like your sense of humour."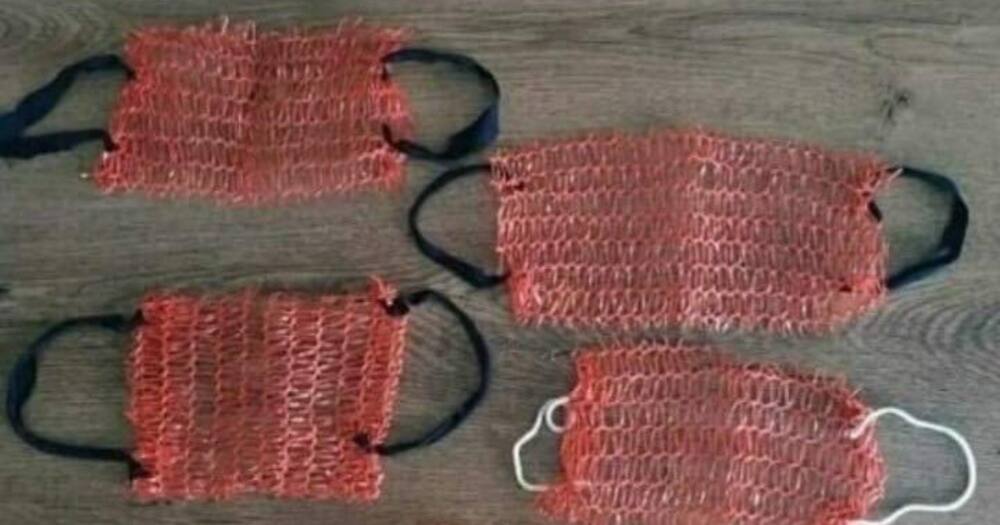 In other Briefly.co.za mask news, Naomi Brick has weighed in with her tips on how to effectively communicate while still wearing a face mask. With the Covid-19 pandemic likely to remain the 'new normal' for at least another year, here is what the Speech and Hearing Therapist has to say: If you are anything like me, trying to talk to someone when wearing a mask can be incredibly annoying.
So, what can we do when we are in conversation to help us understand and be understood better? Request clarification regarding the information you did not hear so that only the key information is repeated. Instead of "What?", "Huh" or "Please repeat", make your query more directed, like "Sorry, I didn't get the amount." Increase your voice volume (speak a little louder, but not shout), reduce your rate of speech (speak a little slower), and check-in with your listener that you are being heard and understood.
Make sure that both you and your communication partner are facing each other. Sound (and speech sounds) travel forwards; facing each other will help reduce unnecessary noise loss.
Enjoyed reading our story? Download BRIEFLY's news app on Google Play now and stay up-to-date with major South African news!
Source: Briefly.co.za