Exclusive: Expert on importance of water and sanitation amid Covid-19
The Covid-19 pandemic has brought a vast number of issues in South Africa into the spotlight. Briefly.co.za asked Dr Jo Barnes, Senior Lecturer Emeritus at the University of Stellenbosch to weigh in on the importance of proper water and sanitation in Mzansi.
PAY ATTENTION: Click "See First" under the "Following" tab to see Briefly.co.za News on your News Feed!
By Dr Jo Barnes: University of Stellenbosch
Of the approximately 30 major global epidemics in world history, four occurred in the last 30 years. All of them started and spread rapidly within urban areas.
Unfortunately, the Covid-19 pandemic will not be the last worldwide outbreak either.
There are still numerous disease-causing organisms with the potential to infect humans, many of them unknown to science at this time.
Since medical science managed to produce antibiotics to fight most bacteria successfully, the danger now comes from viruses. Those organisms are much more difficult to combat.
No matter where in the world one goes, handwashing, wearing a mask and keeping a safe distance are the first line of defence against the spread of Covid-19.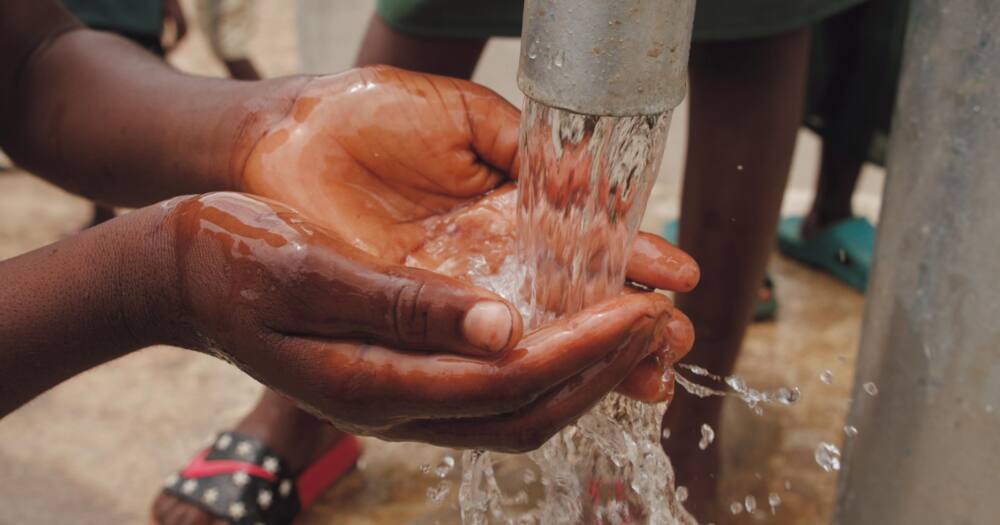 The provision of safe water, sanitation and waste management and hygienic conditions is essential for preventing and for protecting human health during all infectious disease outbreaks, including Covid-19.
Maintaining proper and safe hygiene is particularly difficult for poor communities with inadequate water provision and insufficient, poorly functioning toilet facilities and dysfunctional waste disposal.
Even prior to the pandemic, 3 billion people around the world did not have reliable access to water at home to enable handwashing, drinking or growing food.
The Covid-19 pandemic puts struggling water and sanitation systems under further stress, and threatens to roll back progress made on expanding water access to the neediest.
The availability and accessibility of water, sanitation and hygiene in homes, communities, schools, health facilities, and markets is critical to stopping the spread of Covid-19.
It also provides a foundation for safely reopening economies and preventing potential second waves of transmission.
It is imperative that all role players, but particularly all spheres of government, do their utmost to improve on South Africa's poor track record of providing these basic but essential services in order to save lives.
Earlier, Briefly.co.za reported that Themba Khoza from the Department of Water and Sanitation urged citizens to make every drop of water count:
"Playing with water is simply like throwing precious litres of clean and purified water down the drain. As water levels in the dams, rivers and streams continue to drop, it is about time that we start behaving responsibly, stop wasting precious water and ensure that each and every drop of the precious resource counts as water has no substitute."
Khoza called for citizens to ensure they act responsibly when it comes to this precious and irreplaceable resource:
"We need every drop of water, especially as we continue the fight against Covid-19. South Africa is a water-scarce country and with climate change upon us, water security must be a major priority for everyone. This then calls for each and every individual to be responsible and use the available water wisely, sparingly and in a more conservative manner."
Enjoyed reading our story? Download BRIEFLY's news app on Google Play now and stay up-to-date with major South African news!
Source: Briefly News