Zondo issues a summons for Jacob Zuma to appear before inquiry
- A summons has been issued against Jacob Zuma to appear at the State Capture Inquiry
- This comes after the inquiry battled to secure the ex-president's testimony on allegations made against him
- Now, Zuma will be legally compelled to attend the inquiry in November
PAY ATTENTION: Click "See First" under the "Following" tab to see Briefly.co.za News on your News Feed!
Former president Jacob Zuma has been issued with a summons to attend the State Capture Inquiry. On Friday, Deputy Chief Justice Raymond Zondo heard an application by the commission's legal team over the issue of obtaining Zuma's testimony.
Advocate Paul Pretorius said that the summons is the necessary mechanism for the commission to secure testimony.
Pretorius pointed out that the inquiry has a job to complete and is obliged to ensure it is carried out.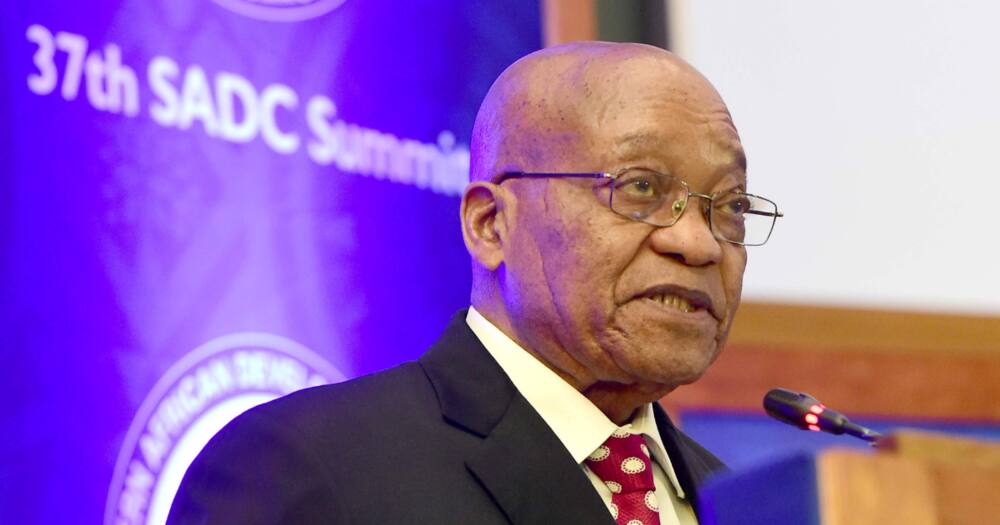 Around 100 witnesses have already been summoned by the commission, adamant that there is nothing unusual about the application.
Pretorius revealed that over 30 witnesses had implicated Zuma and therefore it is necessary for the commission to call the ex-president before it in order to answer to these allegations.
Zondo commented on the issue of witness evidence, telling the inquiry that:
"How can I ignore those things? I want to know what he has to say and what he knows about those things that have been said."
While Zuma had opted not to have his lawyers present on the day, the application went ahead. Zondo pointed out that Zuma's council had been meant to liaise with Advocate Pretorius to agree on dates on which they would file the politician's affidavit.
However, no agreement has been made to date with the deadline (for mid-September) already having passed. In response to Zuma's claim of ill health, Zondo clarified that arrangements can be made for the ex-president to testify via a video link instead of personally attending.
Zondo quoted an Act, pointing out that failure to comply with his instructions as chairperson is a criminal Act. The inquiry dates, with Zondo satisfied with the submissions made by the legal team, will be for 16 to 20 November.
Earlier, Briefly.co.za reported that Zuma's lawyers had bowed out of his last scheduled appearance. The ex-president's legal team had cited ill-health and preparations for Zuma's upcoming corruption trial as the main reasons for his absence.
Zondo had signalled his frustration at Zuma's apparent non-compliance with the inquiry at the time.
Enjoyed reading our story? Download BRIEFLY's news app on Google Play now and stay up-to-date with major South African news!
Source: Briefly.co.za