Scandal! teasers: November 2020
In Scandal! teasers for November 2020, the characters expose the inequities in each other's closets. These revelations blow out of proportion; however, tiny or insignificant, they appear. It is prudent to offer an apology if you put someone in a challenging situation that defames their character. Still, some Scandal actors are too stubborn to acknowledge their mistakes and too proud to apologize.
Craftiness, mismanagement of anger, and dark secrets are some of the things that are ruining the adorable relationships that the Scandal characters have invested a lot of time and emotions to build. The humble and remorseful ones suffer more because they often deal with people who value revenge more than forgiveness.
Scandal! teasers: November 2020
The scandals in this series add unique sweetness to the story because the title of the soapie would be meaningless without them. Below is what will happen in the series.
2/11/2020: Monday (Episode 3684)
Xilile picks a substitute that no one expected she would choose. Has she made a mistake during the recruitment process or are her actions intentional? Cee-Jay rectifies her mistakes in an old-fashioned way, and Tebello starts his life afresh.
3/11/2020: Tuesday (Episode 3685)
Boniswa's blunder attracts dangerous repercussions, and Seipati achieves her dreams because of her hard work. While two housemates mend their relationship, a new one loses a friend among the housemates.
4/11/2020: Wednesday (Episode 3686)
Simo implements manipulative means to achieve his ambitions, and Seipati hopes for a better future after receiving good news. Meanwhile, Zinzile and Mlu disagree about the new reality they have to face together.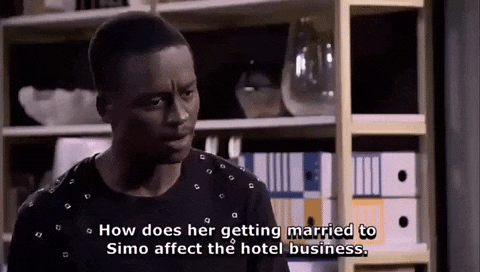 READ ALSO: True Love Teasers: October 2020
5/11/2020: Thursday (Episode 3687)
Xolile is afraid of what will happen next because the investigations concerning the recruitment process are yet to be completed. Neo teaches an adult a lesson by doing something outrageous. Zinzile is sad and uncomfortable with leaving an old woman on her own.
6/11/2020: Friday (Episode 3688)
Boniswa receives an unexpected visitor, and Tebello's life takes a u-turn. Mlungisi postpones his plans because of the decisions of an older adult.
9/11/2020: Monday (Episode 3689)
Mamba discovers something frightening about his household, and Neo's son feels offended by his father's advice. Mlungisi is running out of patience because of one elder who is opposing his plans.
10/11/2020: Tuesday (Episode 3690)
Xolile confirms her suspicions when she receives disturbing news. Seipati has a brilliant idea that she needs Tebello to keep as a secret between them. Mlungisi fears that his home will no longer be a sanctuary.
11/11/2020: Wednesday (Episode 3691)
Someone demands a favour from Layla that throws her off balance. Violetta worries about her family's problems, and Seipati launches a new business. Mlungisi chooses to handle the situation the best way he knows.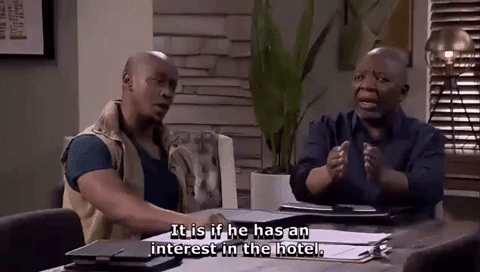 READ ALSO: Age is Just a Number 2 teasers: October 2020
12/11/2020: Thursday (Episode 3692)
Someone threatens to expose Boniswa's cover, and Seipati gives up on one of her ambitions. Mlungisi and Zinzile receive shocking news about their marriage.
13/11/2020: Friday (Episode 3693)
Boniswa holds the secrets of someone's wife, which she might use to her advantage. Seipati attempts to trust more and control people less. Mlungisi's impatience creates destructive consequences.
16/11/2020: Monday (Episode 3694)
Aya has a plan that will raise the maid into a boss. The Stokkies allow an ideal situation at Q's Lounge to continue. Mlungisi gives someone an offer that is rejected.
17/11/2020: Tuesday (Episode 3695)
Dintle pounces on a life-changing opportunity, and Seipati makes the wrong impression by trying to be the best mother. Mlungisi suspects the intentions of a manipulative guest.
18/11/2020: Wednesday (Episode 3696)
Aya believes her seduction plan will succeed, and Seipati encounters a set-back. Lerumo worries about Seipati's situation, while Mlungisi discovers an alarming truth when he steals something.
19/11/2020: Thursday (Episode 3697)
Boniswa shares a secret with someone, and Seipati cautions Tebello to protect their secret. MaMosia's death heartbreaks Zinzile and leaves a void in her life.
READ ALSO: Complicated Love teasers: October 2020
20/11/2020: Friday (Episode 3698)
Mamba's wife is ignorant about another woman who is trapping her husband. Lerumo is cautious about an expected visit, while Mlungisi plans to change the life of his wife.
23/11/2020: Monday (Episode 3699)
Mmaba's employee spills the beans about a colleague, and Neo enjoys a rare treat. A family member returns home unexpectedly.
24/11/2020: Tuesday (Episode 3700)
Boniswa receives a warning that makes her take drastic measures, and Lerumo is worried when one of his loved ones becomes a victim to a crime. A young man encounters a hurtful rejection.
25/11/2020: Wednesday (Episode 3701)
Mamba surprises the impostor, and Xiile receives a video she was not prepared to get. Seipati faces competition, and Neo takes revenge on his enemy. Mlungisi gives Lindiwe startling news.
26/11/2020: Thursday (Episode 3702)
Xolile faces a scary truth, and Layla is worried about the hidden identity of the person who has promised to give her a better future. While Neo is pleased, Lerumo is upset by some inappropriate behaviour. Ndumiso demands compensation for being wronged in the past.
27/11/2020: Friday (Episode 3703)
Simo tries to protect his status after receiving a warning. Lerumo loses his patience with an unreasonable woman. Chumani is shocked when Dintle demands her share of the money.
READ ALSO: Ring of Fire 2 teasers: October 2020
30/11/2020: Monday (Episode 3704)
Dintle gets what she has always wanted, but she has doubts if she has made the right choice. Seipati discovers what she needs, and Timothy is impressed by someone's commitment.
Seipati
The hardworking Seipati starts a business that faces stiff competition. She experiences a problem later that slows down her progress.
Xolile
Xolile is under investigation for hiring someone into the company. She is afraid that the truth may damage her career.
Mlungisi
Mlungisi's plans are halted by one of the elders. He tries all means to achieve his goals, but the elder's decision is his biggest obstacle.
Scandal! is one of the most viewed shows on eTV. Tune in from Mondays to Fridays at 19:30. The impressive coping skills of the characters in Scandal! teasers for November 2020 determine how the story will turn out in the future.
READ ALSO: Gangaa 2 teasers: November 2020
In Gangaa 2 teasers for November 2020 from Briefly.co.za, Gangaa has a tough case to win against the pharmaceutical company that is run by the tycoons in the city. Her heart jumps into her mouth when she sees Jhanvi collapsing.
It turns out that Jhanvi took adulterated medication. Is this a case of suicide attempt or negligence from the pharmaceutical company? The situation might significantly affect the court case.
READ ALSO:
Skeem Saam еeasers: November 2020
The Way To Paradise 3 teasers: November 2020
Brave and Beautiful teasers: November 2020
Source: Briefly News