Woman shares inspirational story which restored her faith in humanity
- A woman had lost faith in her fellow South Africans after a bad experience but a good Samaritan restored her faith in humanity
- She had filled up her petrol tank at a garage but they wouldn't accept her credit card
- Fortunately, a good Samaritan offered to pay for her petrol which was a life-changing moment for Kayla Katlego
PAY ATTENTION: Click "See First" under the "Following" tab to see Briefly.co.za News on your News Feed!
Kayla Katlego shared her inspirational story in the Facebook group #ImStaying. She revealed that she had stopped at a garaged near Killarney Mall with an empty fuel tank.
After the petrol attendant had filled her tank she gave him her credit card but he apologised and said that they don't accept American Express cards.
Kayla did not have any other cards on her and so she phoned home in the hopes that someone could bring her another card.
Another customer asked her what was wrong and Kayla told her. The kind woman offered to pay for her fuel which shocked Kayla completely. She was extremely grateful.
To understand why Kayla was so moved by the amazing gesture is that she had a bad experience and this caused her not to trust people around her.
The kind lady had restored her faith in humanity and gave her an #ImStaying moment. Here is her full story:
"So I finally had my I'm staying moment and as a person who is always the giver, it was so strange that my mind still hasn't processed it yet."
"So after my mother being duped by a developer both financially, structurally and material quality-wise, I had to replace the entire roof of her 330 square m house. Honestly, I drained my savings and my cash balance, 4 days ago for this. I told myself Ima use my unused credit card for petrol."
"Boom, I get to Engen Garage opposite Killarney Mall with an empty tank and request for a full tank. Pay time, I take out my credit card, the petrol attendant looks at me with worried eyes and says aahh my sister, the American express one doesn't work here. I'm like oh my word, I left the other normal one at home... Let me make a call and ask for it to be brought. Just after making the call, the lady(pictured unclearly below) and parked opposite me, asked if I am ok? I said no, they said they can't accept this credit card so I called for the right one. She's like how much, I tell her, she says don't worry, I will pay it! At this moment I can't believe it and neither can the petrol attendant who asks if I know the lady!!"
"Well ma'am, for someone who had a lot of questions on the additional debt they adding by using a credit card and has been having sleepless nights over the compromised house, you truly an angel sent just for me. You gave me strength, resilience and encouragement to continue pushing my project. Thank you so so much!!! I know God is taking care of me♥️ #Imstaying"
"Post-edit: I relocated to Gauteng from FS, 9 months ago and in the second week, I was robbed at gunpoint in the car, two times and two days apart. So my experience and view of Gauteng residents had always been one of fear and as much as it hurt me and Id pray, I passed every beggar at the robot, even the ones I saw daily. Well, today after this awesome lady showed me kindness, I immediately paid it forward at the garage robots, rolling my window(just enough) for the first time in 9 months for a beggar, and gave him the coins I had(had them in my hand cos they were meant to tip the petrol attendant who helped me) It truly opened my heart after 9 months of closing my heart, although caution & wisdom is something I will absolutely always exercise. ♥️"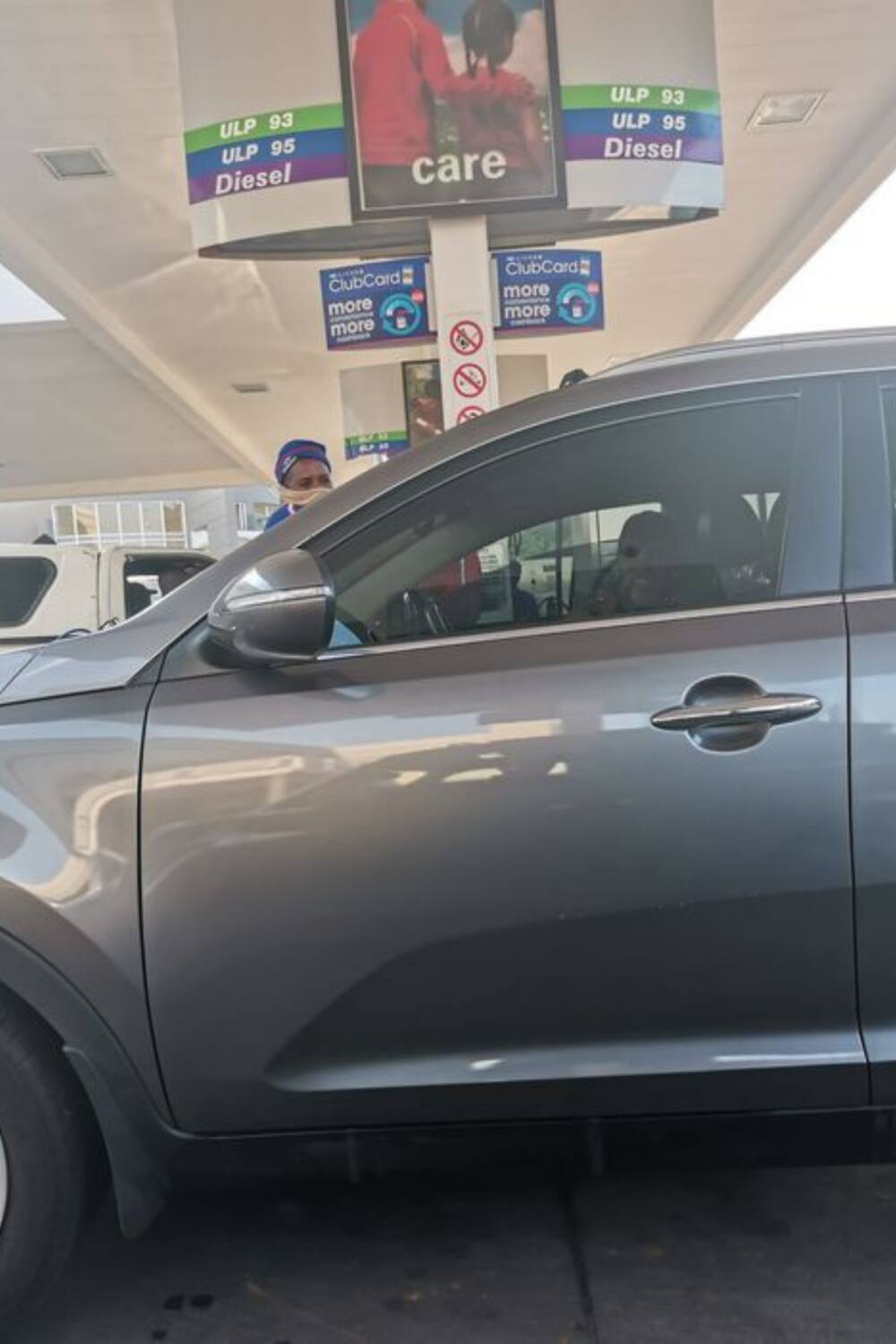 This is what Facebook users had to say about her amazing experience:
Jack Ngwato Koma:
"There still are some good Samaritans out there girl. God bless the lady with the heart of gold."
Yvonne Berger:
"Just love this story beyond ♥️. Angels are always walking amongst us May you both be showered with health and blessings As for the evil demon oxygen thief who scammed your mother it's beyond disgusting!! And that you now have to pick up the financial loss.!! SIS SIS!!"
Mashadi Ramakgapola:
"This is really amazing and kind, it's so nice to know that our country has the most amazing, loving people... that's why I'm staying "
Earlier, Briefly.co.za reported about how a young man is making his family proud through his hard work and determination. NgwanaMokwena Mamtoltli LeOra shared a post to Facebook group #ImStaying about her younger brother, Lungelo.
Lungelo earned himself a scholarship to a private boarding school at a young age. His sister said he moved to the suburbs, chasing a dream with nothing in his pocket. LeOra recalled that day he started school in her post about him.
"I remember the day I dropped him at school. I didn't have anything in my pocket to offer him. My grandmother gave me R100 to pour petrol to take him to boarding (school). I was worried that I am leaving my little brother with strangers without a cent."
Enjoyed reading our story? Download BRIEFLY's news app on Google Play now and stay up-to-date with major South African news!
Source: Briefly.co.za