True love is a phrase that most people hear of, even before they understand what it means to be in love. Even though some have had the opportunity to know how it feels to be in love and prove that their love is real, others believe that it is a fantasy. True Love teasers for November 2020 highlight how true this statement is.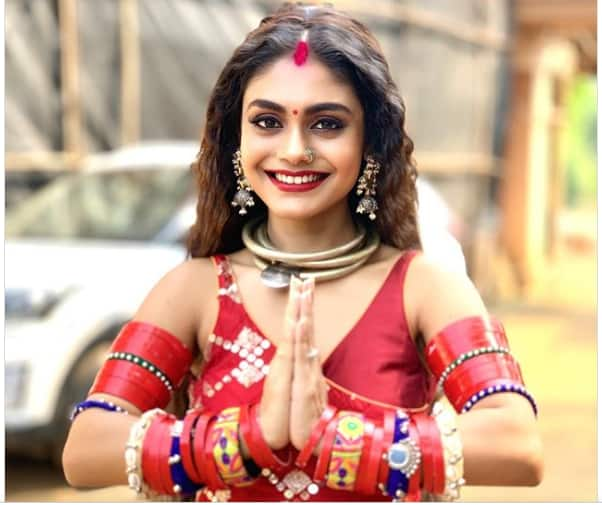 True Love is an emotional soap opera that is centred around the life of Meethi and Akash, who are madly in love with each other. Their relationship is not a bed of roses as they face situations that threaten their existence and relationship. Will they prove to everyone that love indeed exits? For highlights on the show, check out these True Love teasers for November 2020.
True Love teasers for November 2020
In the most recent True Love episodes, Meethi seemed to have gone to hell and back, and her decision to run away seemed to have caused her more trouble. Her departure and presumed death did not sit well with Akash, and he even looked depressed. Would you like to know what his next move will be?
Episodes 1423 - 1424 - Monday, 2nd of November 2020
Akash gets into a confrontation with Ekadish, and he blames him for separating him from the woman that he genuinely loves. Meethi's efforts to ensure that Nusrat lives her dream bear fruit and Nusrat is allowed to marry Shahbaaz, the love of her life. Meanwhile, Ashafique realises that he is falling for Meethi.
Akash embarks on a mission to look for the love of his life, and Meethi watches a cricket match on TV, and the game makes her miss India. Ashafique confesses his love for Meethi, and Niloufer is warmly welcomed in Asghar's house.
Episodes - 1425 - 1426 - Tuesday, 3rd of September 2020
Sumitra decides that Mukta should be married off to Akash, although these plans do not sit well with Raghuvendra. Asghar convinces Ansari to drop the suspicions that he has regarding Meethi since she longs to return to India. Meanwhile, Saba insists that Meethi should not be close to anyone in the house.
Damini spots Fida's portrait at the police station, and Niloufer confronts Meethi and asks her to stay away from Ashfaque because she loves him. How will Meethi react to these allegations? On the other side, Dharamveer reaches out to Raghuvendra and informs him about Malvika being alive.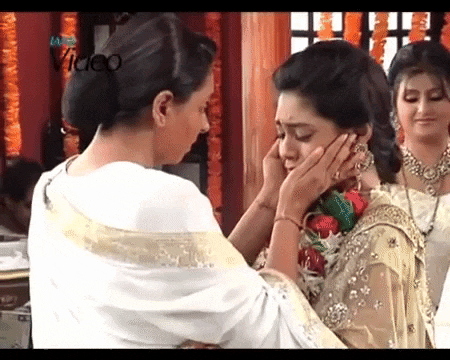 READ ALSO: Mehek Teasers: November 2020
Episodes 1427 - 1428 - Wednesday, 4th of September 2020
Akash goes out to look for Fida, and Raghuvendra goes to jail to visit Ambika who gets furious when he sees him. Later, Asghar discovers that Akash is looking for Fida, and Zubeda realises that Asghar is reviewing the footages of the day of the bomb blast.
Asghar hands over Meethi her visa and rekindles her hope of going back to India, and Ashafique gifts her a saree. Later, she celebrates Teej by making the Lord Shiva sculpture and by praying for Akash.
Episodes 1429 - 1430 - Thursday, 5th of November 2020
Ashafique learns about Meethi's return to India, and the news makes him heartbroken, and Akash takes care of Mukta when she gets hospitalised. Later, Sumitra secretly performs the virulence rites of Vishnu, and she informs Tapasya about her actions.
Ansari learns about the lost Indian woman who is stuck in Pakistan; hence, he begins to investigate whether Fida is Meethi. On the flip side, Vishnu shows up with police officers and points fingers at Sumitra and Divya for killing Vishnu.
READ ALSO: Age is Just a Number 2 teasers: November 2020
Episodes 1431 - 1432 - Friday, 6th of November 2020
Raghuvendra informs Tapasya about his plans to travel to Dubai since Malvika is alive, and Ambika contemplates suicide while in prison. Meethi appreciates the Rizvis and bids them farewell before she embarks on her journey to the Wagar border in the company of Asghar. Will she make it to India?
Ansari and his accomplice try to spot Meethi and Asghar on the bus that they are taking to the Wagah border, although they manage to hide. Meanwhile, Malvika shows up at the hospital and tries to take Ambika away.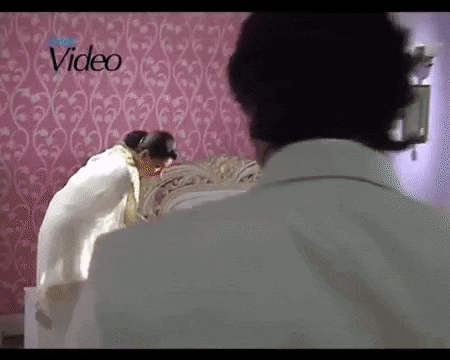 READ ALSO: Deur Dik en Dun teasers: November 2020
Meethi
Meethi's stay in Pakistan is not the best since Niloufer accuses her of making Ashafique fall in love with her. However, she helps Nusrat marry the love of her life, and her actions make Ansari drop the suspicions that he had about her. Later, she leaves for India in the company of Asghar, although Ansari tries to attack them. Will she make it to India without being hurt?
Raghuvendra
Raghuvedra finds out the details of Sumitra's plan to marry off Mukta to Akash, and he strongly condemns her. Later, he receives a call from Dharamveer, who informs him about Malvika being alive; hence, he plans a trip to Dubai to go and see her. What will the outcome of this trip be?
What are your thoughts about True Love teasers for November 2020? Do you think Meethi will make it to India safe? Will Akash give in to the plan aimed at convincing him to marry Mukta? If you wish to find out more details, be sure to tune to Glow TV.
READ ALSO: This is Fate 2 Teasers: November 2020
Briefly.co.za recently published mind-blowing details about This is Fate teasers for November 2020. You cannot afford to miss out on the gist in the show! In the oncoming episodes, you will be startled by what Mahira and Sherlyn will be up to regarding Karan. Will Karan give in to the setup?
READ ALSO: