True Love teasers: November 2020
True love is a phrase that most people hear of, even before they understand what it means to be in love. Even though some have had the opportunity to know how it feels to be in love and prove that their love is real, others believe that it is a fantasy. True Love teasers for November 2020 highlight how true this statement is.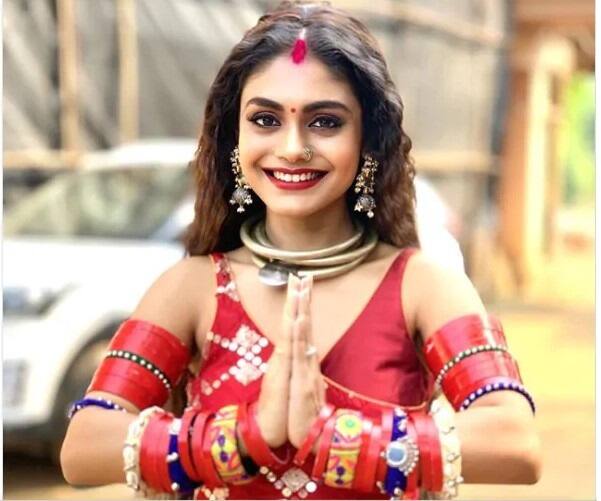 True Love is an emotional soap opera that is centred around the life of Meethi and Akash, who are madly in love with each other. Their love is not a bed of roses as they face situations that threaten their existence and relationship. Will they prove to everyone that real love indeed exists? For highlights on the show, check out these True Love teasers for November 2020.
True Love teasers for November 2020
In the most recent True Love episodes, Meethi seemed to have gone to hell and back, and her decision to run away seemed to have caused her more trouble. Her departure and presumed death did not sit well with Akash, and he even looked depressed. Would you like to know what his next move will be?
Episodes 1422 - 1423 - Monday, 2nd of November 2020
Karji opens up to Aakash about the CD that Meethi left.
Meethi prompts Asgar to keep his promise about taking her back to India. He asks her out on a coffee date, but she turns him down and gets furious.
Episodes 1424 - 1425 - Tuesday, 3rd of November 2020
Ashfaque dreams of opening up to Meethi about his feelings and Meethi slapping him in return. He wakes up and vows never to open up to her.
Nani suggests that Mukta should stop nursing a sick man. Instead, she suggests that Mukta should be with Aakash.
Episodes 1426 - 1427 - Wednesday, 5th of November 2020
Chaubey informs Rathore's mother about Ambika's mother being alive. He promises to reveal her whereabouts if Rathore accepts to forgive Ambika and take her back.
Rathore goes to prison to visit Ambika and talk to her, but Ambika laughs sarcastically and tells him that she will get back at everyone that caused her pain.
Episodes 1428 - 1429 - Thursday, 6th of November 2020
Ashfaque gives Meethi a saree.
Nilofer unexpectedly shows up in Meethi's room and accuses her of misleading Ashfaque by making him believe that she loves him.
Episodes 1430 - 1431 - Friday, 7th of November 2020
The Indian police send Meethi's photograph to the Pakistan police, although it looks like Ansari will stumble upon the picture.
Ambika's plan to escape from prison bears fruit.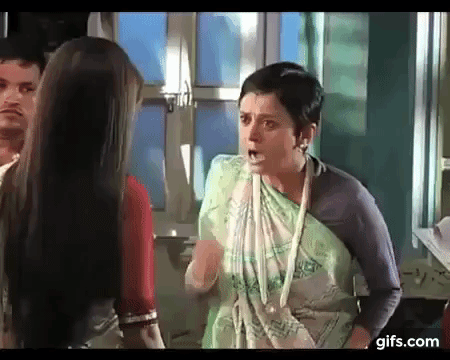 Episodes 1432 - 1433 - Monday, 9th of November 2020
Ambika reunites with her mother, and they enjoy an emotional moment together.
Meethi and Aakash make it to the venue, and their instincts confirm that they are in the same location.
Episodes 1434 - 1435 - Tuesday, 10th of November 2020
Aakash sees Meethi in the crowd and tries to stop her.
Aakash boards a truck to Pakistan.
Episodes 1436 - 1437 - Wednesday, 11th of November 2020
The thought of never going back home makes Meethi unhappy.
Aakash sees and talks to Ashfaque.
Episode 1438 - 1439 - Thursday, 12th of November 2020
Aakash and Meethi finally reunite!
Aakash gets arrested in Pakistan for charges of being an Indian spy.
Episode 1440 - 1441 - Friday, 13th of November 2020
Asgar's boss learns of the failed mission, and this makes him so mad that he points a gun at his head.
Damini and Divya go out to see Mukta and her newborn baby.
Episode 1442 - 1443 - Monday, 16th of November 2020
Everyone marvels at how much the baby resembles Vishnu, and they joyously talk about how he has brought him back to life.
Khalid succeeds in cracking the code on the chip, although Asgar learns of his move and murders him.
Episode 1444 - 1445 - Tuesday, 17th of November 2020
Khalid's family reaches out to Asgar to notify him about Khalid's death, and Asgar pretends to be shocked.
Saba goes to the top management of the police and sells out Meethi; hence, the police arrest her.
Episode 1446 - 1447 - Wednesday, 18th of November 2020
Meethi gets vulnerable and narrates her story to Anari, although Anari finds it difficult to believe her.
Malvika's plan yields the anticipated results, and Maiyya asks her to visit her at her home.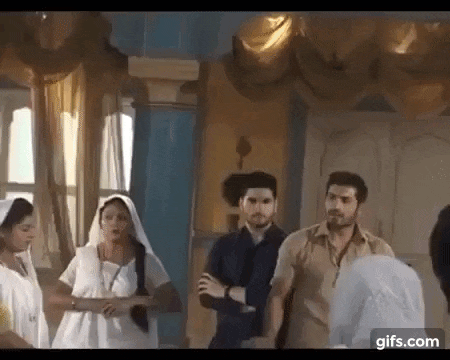 Episode 1448 - 1449 - Thursday, 19th of November 2020
Maiyya offers Malvika a room in the house and asks her to be comfortable.
The religious teacher urges Aakash to pray. He reminds him that no one leaves the altar empty-handed.
Episode 1450 - 1451 - Friday, 20th of November 2020
Ansari reaches out to Damini to inform her about Meethi's plan to marry a Pakistan man.
Asgar attacks Aakash by hitting him with a rod on his head.
Episode 1452 - 1453 - Monday, 23rd of November 2020
Ashfaque sneaks into Asgar's room to look for the chip.
Meethi and Ashfaque engage in a lengthy conversation that leads to the realisation that Asgar is responsible for the bomb on the train. Will Ashfaque reveal the dirty work that his brother has been up to?
Episode 1454 - 1455 - Tuesday, 24th of November 2020
Meethi faces Asgar to question him about his involvement in the bomb blast. Asgar threatens to kill her if she dares expose him.
Meethi opens up to Asgar's family about his involvement in the terror attack. She shows them a picture of him in the company of Fida, although Asgar's mother refuses to believe her. She rebukes her by telling her not to utter a negative word about her son.
Episode 1456 - 1457 - Wednesday, 25th of November 2020
Mukta starts her new job as a taxi driver, although this does not sit well with Granny.
Asgar tries very hard to stop Ashfaque from going to save Meethi. Will Asgar stop him?
Episode 1458 - 1459 - Thursday, 26th of November 2020
Asgar's mother tries to stop Asgar from the evil that he is doing, but Asgar refuses to listen to her. He focuses his mind on the prize that awaits him at the end of his mission.
Damini goes to the embassy and tries to save Meethi.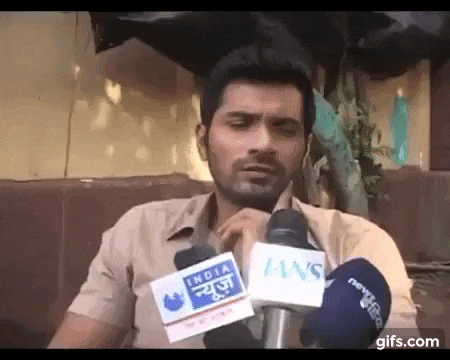 Episode 1460 - 1461 - Friday, 27th of November 2020
Meethi and Aakash finally make it back to India.
Vishnu, Mukta, and the baby go to the Bundela mansion to reunite with Aakash and Meethi.
Episode 1462 - 1463 - Monday, 30th of November 2020
Mukta and Meethi go out to look for Karji.
Divya and Jogi marvel at the love between Ichcha and Tapasya's daughters.
Meethi
After the horrific terror attack, Meethi gets stuck in Pakistan, and her attempts to convince Asgar to take her back to India do not bear fruit. She gets close to Ashfaque, and in one of their conversations, they realise that Asgar is responsible for the bomb blast. She takes the risk of exposing him to his family, although his mother refuses to believe her. Will Asgar get back at her?
Asgar
Asgar gets consumed with the prize that awaits him at the end of his mission. He commits some of the most horrendous acts. He murders Khalid and threatens his brother's life. His mother tries to talk him into changing to be the good man that he raised, but he refuses to listen to her. Will the police catch up with him?
True Love teasers for November 2020 must have left you with a couple of questions on what will happen to Ashfaque, Meethi, Aakash, and Mukta. If you wish to find out more details about the plot of the show, be sure to tune in to Glow TV on StarSat and OpenView every weekday at 20h00.
READ ALSO: The River 2 (on Mzansi Magic) Teasers: December 2020
Briefly.co.za recently published the details of The River on Mzansi Magic teasers for December 2020. The gist of the show is mind-blowing as Tumi and Lindiwe battle in court. Check them out for details on who will win the case.
Source: Briefly News