Zara's Nikah teasers: November 2020
If you are a fan of soap operas, you can attest that Indian shows have a unique sense of humour that always makes you want to tune in for the next episode. If you have not watched any of these soapies, consider checking out Zara's Nikah. The plot of the show will make you want to tune in the next time it airs. Meanwhile, go through Zara's Nikah teasers for November 2020.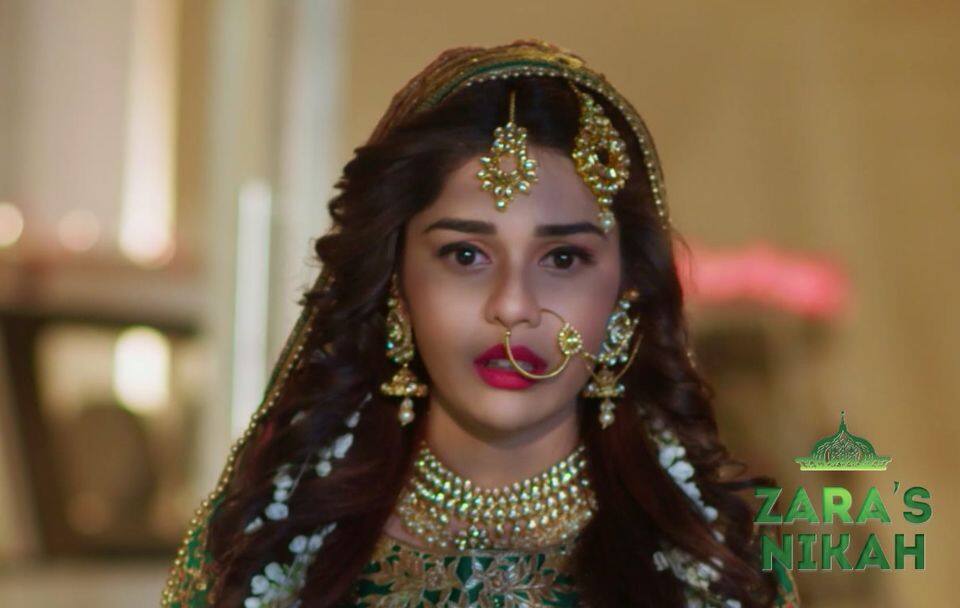 Family is the most complicated unit and soap operas show how difficult it is to make someone trust you. Zara's Nikah storyline highlights the truth in this statement as siblings engage in the most despicable deeds in the name of revenge. The worst part about everything is their unwillingness to be lenient in their actions. Going through Zara's Nikah teasers for November 2020 will make you question humanity. You ought to be updated on the snippets of the show.
Zara's Nikah teasers for November 2020
In the most recent Zara's Nikah episodes, Aamir seemed to be on a mission, and it looked like he was targeting Alina. Zara also seemed to be apprehensive about what Aamir is capable of doing to Alina. Will she do anything to stop him?
Episode 127 - Sunday, 1st of November 2020
Alina opens up to Aamir about her reasons for not showing up for the meeting. She insists that Kamir has forbidden her from doing so. Aamir assures her that he has the best intentions towards her; hence, he asks her to convince Zara to be on her side.
Episode 128 - Monday, 2nd of November 2020
Sameer and Salamat overhear Qazi admitting to having lied about the details of the marriage; what will they do with this information?
Episode 129 - Tuesday, 3rd of November 2020
Salamat's goons sedate Aamir and search his house for Alina's items, and they are shocked not to find anything that belongs to her; hence, they confirm Zeenat's allegations. Meanwhile, Qazi goes to the mosque to perform i'tikaf penance for lying about Alina's marriage.
READ ALSO: Mehek teasers: November 2020
Episode 130 - Wednesday, 4th of November 2020
Sameer makes his goons dress well, and they head out to the mosque to abduct Qazi. The goons manage to trick Qazi to leave the room with them as Kabir focuses on prayers. The men abduct Qazi and bring him to the cemetery.
Episode 131 - Thursday, 5th of November 2020
Sameer does the unthinkable when he buries Qazi alive. Luckily, Kabir shows up at the cemetery after Sameer leaves and spots the grave; hence, he manages to save Qazi and take him home. On the other side, Ariz unexpectedly shows up at Zara's door and informs her about the attack in his house. Kahan tells them that the people who broke into the house were not thieves and that they were looking for a marriage certificate. He goes ahead to state that Sameer is behind the attack. Later, Kashan apologises to the members of his family about everything.
Episode 132 - Friday, 6th of November 2020
Ayesha gets overwhelmed by emotions and hugs Kashan. She invites him and Zeenat to join her for a meal, although Kabir disapproves of her suggestion. The following morning, Zeenat spies on Alina at the exam centre, and she is shocked to see her offering the food that she prepared for Aamir.
READ ALSO: This is Fate 2 teasers: November 2020
Episode 133 - Saturday, 7th of November 2020
Kabir informs Alina that Aamir is using her for his selfish gains, and Zara confronts Kabir to tell him about Alina not being open about her feelings. Zara goes ahead to inform him that he should let her choose a groom without being forced to settle for someone that she does not love.
Episode 134 - Sunday, 8th of November 2020
Aamir denies Zara's allegations and insists that he is interested in knowing whether Alina is interested in him. Later, Zara bumps into Aamir and asks for forgiveness regarding what happened at the Ahmed house, and Zeenat shows up at Alina's room to steal the marriage certificate. Will her plan bear fruit?
Episode 135 - Monday, 9th of November 2020
Alina reluctantly shows up to finalise the marriage rituals with Anas, and Zara reaches out to Aamir and pleads with him not to submit the divorce papers. However, the worst happens as her call is disconnected, and Aamir receives a call from Kabir. Later, Zara slaps Zeenat and lets the cat out of the bag regarding her plan, and the revelation leaves everyone in shock.
Episode 136 - Tuesday, 10th of November 2020
Kashan spots Aamir standing next to Alina as the groom, and he gets confused. Meanwhile, Salamat reaches out to Zeenat, although Zara receives the phone call and turns the speaker on for everyone to hear him. Salamat assumes that Zeenat is on the other end of the call; hence, he reveals her contribution in the plan.
Episode 137 - Wednesday, 11th of November 2020
Salma reaches out to Zara to inform her about her uncle's death, and Shahbaz points fingers at Zeenat and Salamat for stooping too low. Qazi tells Kabir about his plans to make him Sheher Qazi. Later, Sameer instructs his goons to follow Kabir as he drops Aman to school and kill him.
Episode 138 - Thursday 12th of November 2020
The inspector reaches out to Kabir to inform him about Sameer and Salamat's escape from police custody, and Kabir becomes Sherer Qazi. Later, Sameer reaches out to Zeenat and threatens to abduct Rukhsar if she does not stop the police from coming after them.
Episode 139 - Friday, 13th of November 2020
Suraiya learns about Kabir being made Sheher Qazi, and she expresses her disappointment about it, and Aamir learns of the death of his best friend, and the news devastates him. Qazi agrees to fulfil Kabir's request to change the clause, and Rizwan informs Suraiya and Qazi about relocating to Lucknow.
Episode 140 - Saturday, 14th of November 2020
Rizwan tries to defend his moves by stating that times are changing, although Kabir counters him by saying that that does not warrant the need to change Sharia Board rules.
READ ALSO: Antara teasers: November 2020
Episode 141 - Sunday, 15th of November 2020
Kabir asks Khalid to leave the Sharia Board's house, and an unknown person records Zeenat on a call with Salamat. Later, Rizwan reveals Zeenat's conspiracy plan and how she bribed Khalid to the rest of the family. How will she get herself out of this murky situation?
Episode 142 - Monday, 16th of November 2020
Rizwan tries to salvage Zeenat's situation by stating that she is mentally unstable, although no one seems to believe him. Kabir grills Rizwan about his unwillingness to be a member of the Sharia Board. Later, the members of the Sharia Board show Kabir a clip of Rizwan inciting the residents to turn against him and an angry mob pelts stones at Ahmed's house.
Episode 143 - Tuesday, 17th of November 2020
Surprisingly, Kabir declares that Rizwan is the only legitimate member of the board. Kabir goes to the mosque and notices a man, Bilal, crying; hence, he decides to interrogate him. The man reveals that his life became unbearable after he married his wife.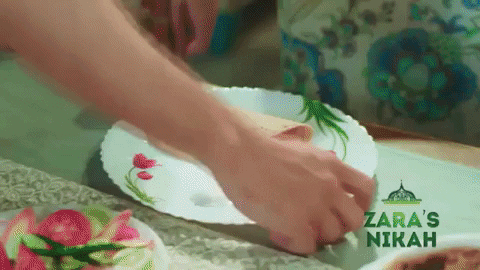 Episode 144 - Wednesday, 18th of November 2020
Zara informs Kabir that Bilal lied to him to gain his sympathy. Later, she goes to the ghetto to see with some women. Zara tells the women that she is conducting a campaign to give women freedom. She goes ahead to state that her campaign aims at making women more superior than their husbands. Later, Bilal's wife shows up at the Sharia Board office, and Kabir is shocked to see her.
Episode 145 - Thursday 19th of November 2020
Zara starts Bilal's case by listing his shortcomings as a husband and father, and Rizwan refutes her allegations by providing facts to prove she is wrong. The court hearing is adjourned, and Rizwan goes back home to Suraiya and complains about manipulating Kabir and Zara. Rizwan records Kabir and Zara's views regarding the case and tries to manipulate the people using them. However, his efforts are thwarted when he realises that everyone supports them.
Episode 146 - Friday, 20th of November 2020
During the next hearing, Zara reveals evidence that suggests that Bilal donated some money; hence, Kabir accuses him of not trusting his wife. Meanwhile, Rizwan comes up with a new trick and asks Kabir to take Zara out for a meal.
Episode 147 - Saturday, 21st of November 2020
Kabir discovers that Rizwan paid the women to attack Zara; hence, he goes out to look for him, although Rizwan manages to escape. Later, Suraiya and Rizwan proceed to the next step of their plan which culminates in a riot in the city. The womenfolk support Zara, although the men turn their backs on Kabir.
READ ALSO: Maid in Manhattan on eExtra teasers November 2020
Episode 148 - Sunday, 22nd of November 2020
Rizwan opens up to Suraiya about the devious plan that he has against Qazi. Meanwhile, Qazi decides that the best way to contain the riots in the city is by demoting Kabir from being Sheher Qazi. Shahbaz points fingers at Zara and Kabir for causing the riots, and Rizwan pushes Qazi down the stairs hoping that he will die so that he takes over the post of Sheher Qazi. His plans are thwarted as Qazi survives the accident.
Episode 149 - Tuesday, 23rd of November 2020
Kabir tactfully manages to stop the riots, and the media praises him for that. Meanwhile, Rizwan tampers with Qazi's medication, and this makes his health deteriorate. Zara gets into an argument with Salma, and when she brings up the issue regarding Bilal's case, Zara defends Bilal's wife claiming that Kabir's ideas are flawed.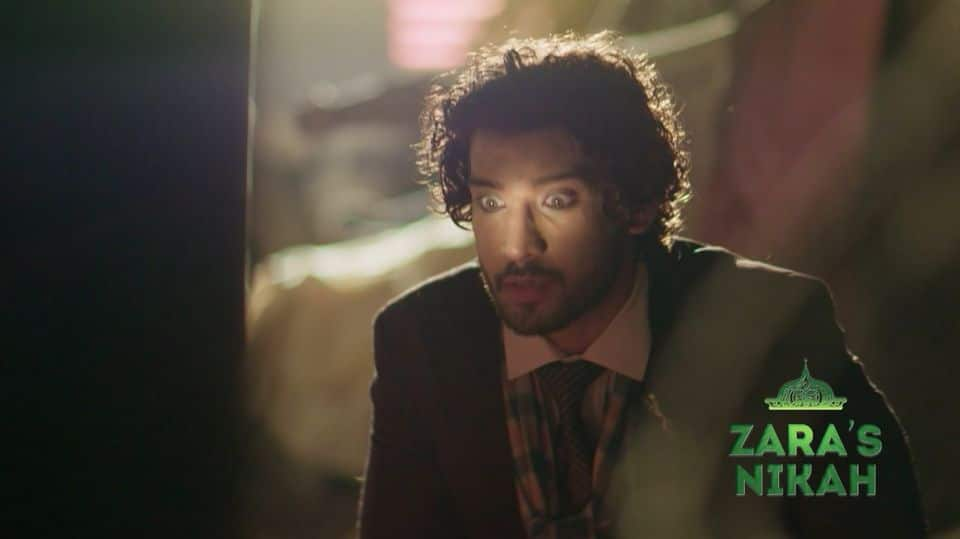 Episode 150 - Wednesday, 24th of November 2020
Kabir dreams about Zara accusing him, and Zara is attacked by a group of men who command her to dismiss Bilal's case. Kabir blackmails her by threatening to end their relationship if she does not relent, and later, he tries to make her understand his point of view. Meanwhile, Shahbaz tries to come up with a plan to stop Zara from attending the oncoming court hearing.
Episode 151 - Thursday 25th of November 2020
Shahbaz keeps Zeenat in the dark regarding Zara's attack, and Zara decides not to attend the court hearing. Later, she finds out about Bilal's wife suicide attempt because of her decision, and the news makes her devastated. Rizwan and Zeenat gang up against Kabir and Zara; they leak information regarding Kabir issuing Zara ultimatums to the media.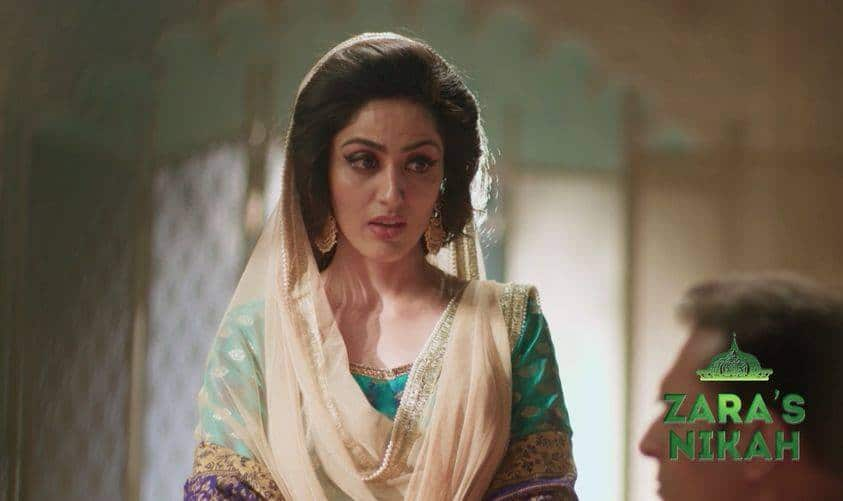 Episode 152 - Friday, 26th of November 2020
Zara declares that she will support Bilal's wife before the Sharia Board and the news forces Shahbaz to instruct his goons to murder her. Zara's argument at the Shaira Board helps Bilal's wife win the case, and this makes Kabir garner praises. Rizwan gets irritated by the turn of events; hence, he decides to run Kabir over with his car as Kabir rushes to save Zara from being shot.
Episode 153 - Saturday, 27th of November 2020
One year later, Kabir and Zara separate, and Zara stays in Mumbai with her aunt. Their paths cross severally, although they fail to recognise each other. Alina tries her best to reunite them, but her efforts do not bear fruits.
Episode 154 - Sunday, 28th of November 2020
Kabir stumbles upon Azra who informs him that Nusiaba is her sister, and this makes Kabir feel like he sees Zara everywhere. Later, goons show up unexpectedly and abduct Amaan and Nusiaba, although an unknown man shows up on time to rescue them. Azra, Amina, and Zara go out to look for the man that saved Nusiaba to thank him. Zara talks to Nusiaba and learns that the good samaritan is Kabir; hence, she rushes to meet him.
Episode 155 - Monday, 29th of November 2020
Zara and Kabir plan to meet, and Zeenat turns Shahbaz against Ayesha and Alina. Meanwhile, Qazi and Shahbaz succeed in preventing Kabir and Zara from the meeting, although Zara shows up at the venue where Kabir's seminar is being facilitated.
READ ALSO: Legacy teasers: November 2020
Episode 156 - Tuesday, 30th of November 2020
Zara gets upset by the conversation between Alina and Kabir, and someone reveals the details of what happened after Zara was shot. Azra's efforts to console her do not bear fruits; hence, she drags her to face Kabir. Zara listens to her emotions and decides to end her relationship with Kabir. Kabir and Zara eventually come face to face during the khula hearing.
Kabir
Kabir fixes the flaws in his relationship with Zara despite the opinions of the people around him. He lands the position of Sheher Qazi, and this makes his opponents unimpressed. Later, he gets separated from Zara after her accident, and when they meet, she calls it quits. Is this the end of the beautiful relationship that they have nurtured over the years?
READ ALSO: Age is Just a Number 2 teasers: November 2020
Rizwan
Rizwan is so obsessed with power that he plans to bring Kabir and Zara down. He starts by turning the people of the city against them. Later, he attempts to kill Qazi to take over the position of Sheher Qazi, and when this plan fails, he asks his goons to kill Zara. He also runs over Kabir with his car. Will his evil plans be brought to light?
What are your thoughts about Zara's Nikah teasers for November 2020? Did you expect that some of the events that happened? If you wish to find out more details about the show, be sure to tune in to Zee World every day.
READ ALSO: True Love teasers: November 2020
Briefly.co.za recently published the details about True Love teasers for November 2020. True Love teasers for November highlight Meethi's plight while in Pakistan. Will she manage to make it to India without getting hurt? Will Akash give in to the idea of marrying Mukta? Will he ever be reunited with Meethi?
READ ALSO:
Deur Dik en Dun teasers: November 2020
Scandal! teasers: November 2020
True Love Teasers: October 2020
Source: Briefly News