If you are a fan of soap operas, you can attest that Indian shows have a unique sense of humour that always makes you want to tune in for the next episode. If you have not watched any of these soapies, consider checking out Zara's Nikah. The plot of the show will make you want to tune in the next time it airs. Meanwhile, go through Zara's Nikah teasers for November 2020.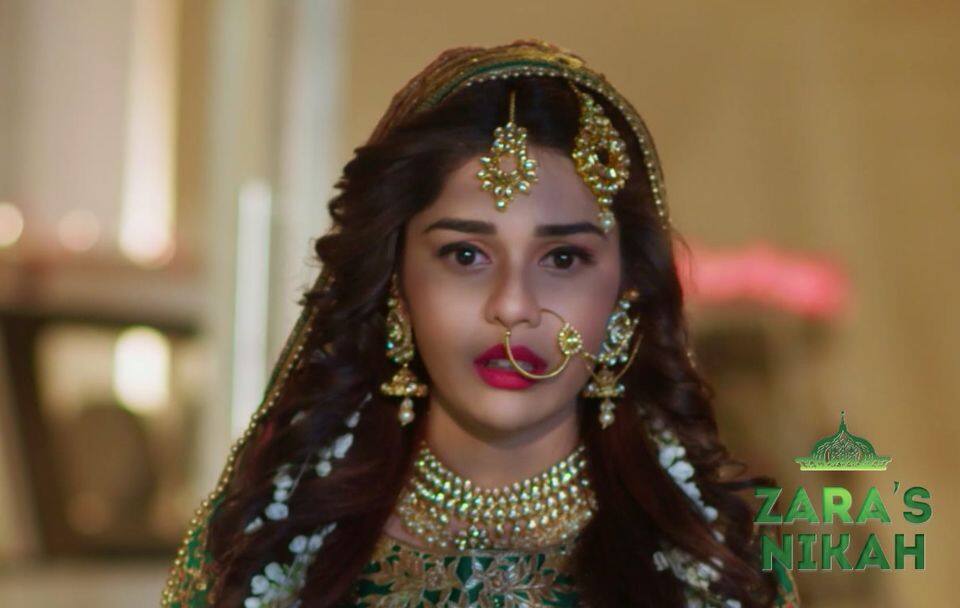 Family is the most complicated unit and soap operas show how difficult it is to make someone trust you. Zara's Nikah storyline highlights the truth in this statement as siblings engage in the most despicable deeds in the name of revenge. The worst part about everything is their unwillingness to be lenient in their actions. Going through Zara's Nikah teasers for November 2020 will make you question humanity. You ought to be updated on the snippets of the show.
Zara's Nikah teasers for November 2020
In the most recent Zara's Nikah episodes, Aamir seemed to be on a mission, and it looked like he was targeting Alina. Zara also seemed to be apprehensive about what Aamir is capable of doing to Alina. Will she do anything to stop him?
Episode 127 - Sunday, 1st of November 2020
Alina opens up to Aamir about her reasons for not showing up for the meeting. She insists that Kamir has forbidden her from doing so. Aamir assures her that he has the best intentions towards her; hence, he asks her to convince Zara to be on her side.
Episode 128 - Monday, 2nd of November 2020
Sameer and Salamat overhear Qazi admitting to having lied about the details of the marriage; what will they do with this information?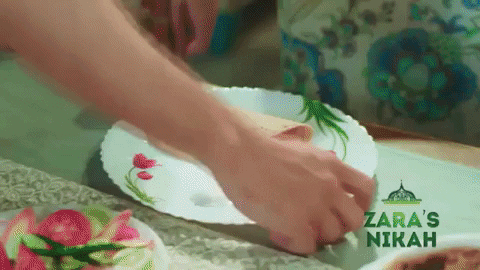 Episode 129 - Tuesday, 3rd of November 2020
Salamat's goons sedate Aamir and search his house for Alina's items, and they are shocked not to find anything that belongs to her; hence, they confirm Zeenat's allegations. Meanwhile, Qazi goes to the mosque to perform i'tikaf penance for lying about Alina's marriage.
READ ALSO: Mehek teasers: November 2020
Episode 130 - Wednesday, 4th of November 2020
Sameer makes his goons dress well, and they head out to the mosque to abduct Qazi. The goons manage to trick Qazi to leave the room with them as Kabir focuses on prayers. The men abduct Qazi and bring him to the cemetery.
Episode 131 - Thursday, 5th of November 2020
Sameer does the unthinkable when he buries Qazi alive. Luckily, Kabir shows up at the cemetery after Sameer leaves and spots the grave; hence, he manages to save Qazi and take him home. On the other side, Ariz unexpectedly shows up at Zara's door and informs her about the attack in his house. Kahan tells them that the people who broke into the house were not thieves and that they were looking for a marriage certificate. He goes ahead to state that Sameer is behind the attack. Later, Kashan apologises to the members of his family about everything.
Episode 132 - Friday, 6th of November 2020
Ayesha gets overwhelmed by emotions and hugs Kashan. She invites him and Zeenat to join her for a meal, although Kabir disapproves of her suggestion. The following morning, Zeenat spies on Alina at the exam centre, and she is shocked to see her offering the food that she prepared for Aamir.
READ ALSO: This is Fate 2 teasers: November 2020
Episode 133 - Saturday, 7th of November 2020
Kabir informs Alina that Aamir is using her for his selfish gains, and Zara confronts Kabir to tell him about Alina not being open about her feelings. Zara goes ahead to inform him that he should let her choose a groom without being forced to settle for someone that she does not love.
Episode 134 - Sunday, 8th of November 2020
Aamir denies Zara's allegations and insists that he is interested in knowing whether Alina is interested in him. Later, Zara bumps into Aamir and asks for forgiveness regarding what happened at the Ahmed house, and Zeenat shows up at Alina's room to steal the marriage certificate. Will her plan bear fruit?
Qazi
Qazi lets the cat out of the bag regarding lying about the marriage. However, he makes the confession at the wrong location as Sameer and Salamat overhear him; hence, they plot to get back at him. Sameer instructs his goons to kidnap him and bury him alive. Luckily, Kabir shows up on time to rescue him. Will they plan another attack on him?
READ ALSO: Age is Just a Number 2 teasers: November 2020
Sameer
Sameer plans an attack on Kashan's house. He asks his men to search his house for Alina's marriage certificate. Unluckily, the men fail to find the certificate, although Kashan discerns that Sameer is responsible for the attack. What will he do to get back at him?
What are your thoughts about Zara's Nikah teasers for November 2020? Did you expect that some of the events to come to pass? If you wish to find out more details about the show, be sure to tune in to Zee World every day.
READ ALSO: True Love teasers: November 2020
Briefly.co.za recently published the details about True Love teasers for November 2020. True Love teasers for November highlight Meethi's plight while in Pakistan. Will she manage to make it to India without getting hurt? Will Akash give in to the idea of marrying Mukta? Will he ever be reunited with Meethi?
READ ALSO: