Operation Pacific teasers: November 2020
Some people do not watch the last episodes of their favourite drama series to avoid anxiety and the void they will feel after the story concludes. However, you will not want to miss the grand season finale of Operation Pacific for anything. Are you expecting the show to end with grace and class? Operation Pacific cast will exceed your expectations. Find out what will happen in the series from Operation Pacific teasers for November 2020.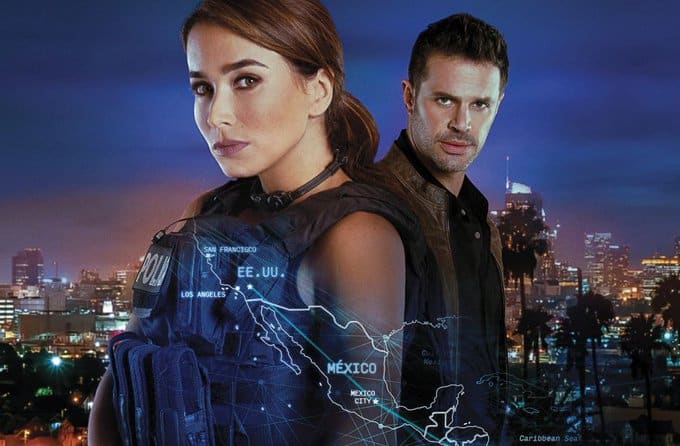 Although Operation Pacific Telemundo is coming to an end, you will not feel sad for a long time because Telemundo has got your back. Three episodes of Decisions: Some Win Others Lose will be aired from 13th November to 15th November before False Identity omnibus takes over from 16th November at 21:00.
Operation Pacific November 2020 teasers
Operation Pacific telenovela has won the hearts of many drama series' fanatics across the globe. Be among the first people to know how the puzzles will unfold by reading the details below about Operation Pacific 2020 season finale:
1/11/2020: Sunday
Angela is arrested while Freddy manages to escape from the cops. Paula and Díaz find the microphone that Vargas installed secretly in López's office to spy on him.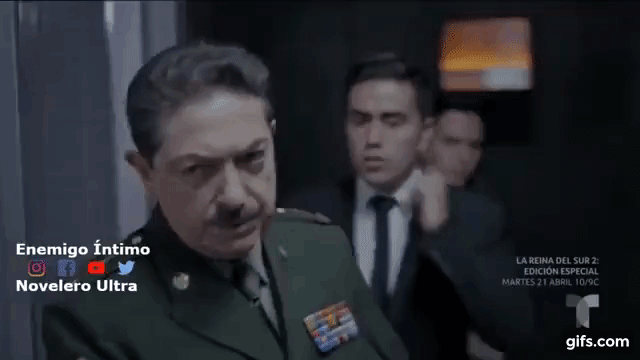 READ ALSO: Mehek teasers: November 2020
2/11/2020: Monday
Guerrero mistakes Lupe for Amalia and shoots her. Vargas comes into an alliance with Sebastián, and the detectives interrogate Amalia and Jones about the shooting.
3/11/2020: Tuesday
Pedraza trails Alexis and finds out the secret place he has been meeting Freddy. Meanwhile, Amalia takes Helena to her home to protect her from her violent spouse.
4/11/2020: Wednesday
Vargas unexpectedly shows up at Freddy and Lina's meeting place. Amalia and Paula hide in Mariana's apartment.
5/11/2020: Thursday
Jones gives Amalia and Paula phones that are secure for communication during the investigations, and Vargas kidnaps Guerrero to question him.
READ ALSO: True Love Teasers: November 2020
6/11/2020: Friday
Jones rescues López from danger, and Amalia has a team that plans to help López run away from the hospital. Later, El Guapo interrogates Vargas for abducting Guerrero.
7/11/2020: Saturday
While Pedraza is transferred to the same prison as Guerrero, Jones and Solano find incriminating evidence in Vargas's house.
8/11/2020: Sunday
López is cleared of all charges and set free by the court, and Guerrero sneaks into Pedraza's cell and attempts to kill him.
9/11/2020: Monday
Mariana chooses to keep the pregnancy and raise her baby. Jones informs Amalia to mobilize a team that embarks on saving Pedraza from the kidnappers.
READ ALSO: This is Fate 2 teasers: November 2020
10/11/2020: Tuesday
López holds Díaz while he takes his last breath in his arms, and Jones rejects René's kiss. Meanwhile, Guapo instructs his attorney to ensure Fabiola regains her freedom.
11/11/2020: Wednesday
Amalia and Jones realize that Pedraza has kidnapped Fabiola. Paula finds out where Salvador is hiding and proceeds to arrest him.
12/11/2020: Thursday
In Operation Pacific season finale, Amalia and her children face the worst trouble they have never encountered in their lives while they seek justice from a corrupt judicial system.
READ ALSO: Deur Dik en Dun teasers: November 2020
Guerrero
Guerrero shoots Lupe instead of Amalia. Later, Guerrero and Pedraza meet in the same prison, and the former tries to kill the later. Who will resolve the enmity between the two men before they kill each other someday?
Amalia
Amalia saves Helena from an abusive marriage. She also frees Pedraza from abductors, but the ungrateful man later kidnaps Fabiola. Will Amalia save Fabiola from Pedraza?
Operation Pacific teasers for November 2020 provide you with a summary of the exciting upcoming episodes. However, it would be best if you tuned in to find out the emotions that the series's epic ending will stir in you.
READ ALSO: Age is Just a Number 2 teasers: November 2020
Please have a look at Age is Just a Number teasers for November 2020 as the series introduces Sahil and Vedika's reincarnation. Briefly.co.za brings you up to speed about how these characters fall in love with each other in their new bodies.
Vedika rejects a marriage proposal that will financially benefit her family. A few days after the incident, Sahil announces that he wants to marry her. The love birds will face many challenges before they end up together because the rejected suitor will not accept defeat.
READ ALSO:
New! Durban Gen teasers: October 2020
Gangaa 2 teasers: November 2020
This is Fate 3 teasers: October 2020
Source: Briefly.co.za