Days of Our Lives teasers: November 2020
One of the ways to determine if a drama series will be interesting is how well it can keep the attention of the audience. Days of Our Lives teasers not only successfully achieve this but also have a lot of things to teach you each time you watch. The creative approach of the drama series scripting is second to none. Before the daily broadcast of each episode, why not catch a glimpse of what to expect as you read through the highlights for the month.

Days of Our Lives episodes have a blend of suspense, love, and revenge. There is a mystery guest who seems to have information that is hidden from others. Who will successfully extract this information is a question that everyone is looking for an answer to. The abrupt ending of a carefully planned wedding between Sonny and Paul is another thing that nearly makes an emotional viewer cry. In short, you can expect a lot from the Days of Our Lives cast in the next episodes.
Days of Our Lives teasers for November 2020
Watching this highly engaging television drama series is a good way to end your day. With Drake Hogesty, Marlena Evans, and Camila Banus playing significant roles in the series, you can be sure of maximum entertainment. Take a sneak peek into what to expect this month by reading through the following summarised episodes.
Episode 13183 (297) - Monday, 2nd of November, 2020
The dual wedding between Abigail/Chad and Sony/Paul is in danger. Although it looks like the wedding will continue, everything suddenly comes to a halt because of some hidden-from-the-eye party issues that crop up at the back of the church. Gabi struggles to handle a heartbreak while going to the wedding before Eli shows up to bolster her.
READ ALSO: True Love teasers: November 2020
Episode 13184 (298) - Tuesday, 3rd of November, 2020
The arrival of the mystery guests stalls the wedding of two couples. Nevertheless, the mystery guest comes with something yet to be revealed to everyone.
Episode 13185 (299) - Wednesday, 4th of November, 2020
The mystery guest stonewalls Sonny, who cannot say explicitly whether all he has said is true or not. Paul wants to go through with the wedding only for Sonny to make him realise that it is not possible. But then, the mystery guest taunts JJ who ends up losing his temper and pulls a gun on him.
Episode 13186 (300) - Thursday, 5th of November, 2020
Sonny informs Abigail and Chad that his wedding with Paul cannot continue until there is an answer. Nevertheless, he encourages them not to give up on their wedding ceremony. As JJ holds a gun to the mystery guest, Rafe and Hope walk in. Abe informs Valerie of the reason why he chose the person who would fill in the position of the commissioner.
Episode 13187 (301) - Friday, 6th of November, 2020
Nicole quizzes the foul mood of Brady and is sceptical that there is possibly something they need to discuss. Brady numbs his guilt and sneaks a shot. Chloe tells Nicole the reason why Eric left Salem after they run into each other. Then, Justin shares a legal issue with Paul and Sonny.
Episode 13188 (302) - Monday, 9th of November, 2020
Nicole is surprised to find out from Chloe that the reason why Eric left is his love for her, while Paul and Sonny request Marlena to try and extract the truth from the mystery guest. John advises Paul, while Abigail and Chad consummate their marriage. Meanwhile, Rafi sees Gaby and Eli when they are kissing.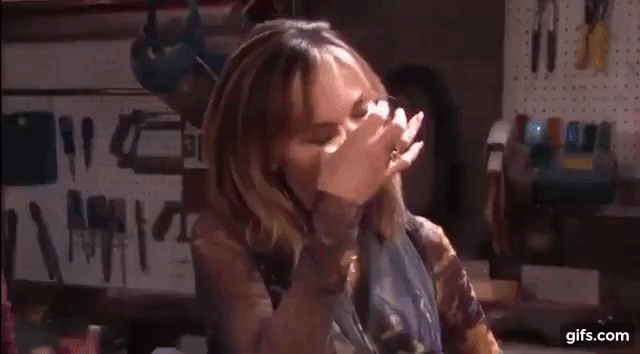 Episode 13189 (303) - Tuesday, 10th of November, 2020
Nicole shows up at Eric's farmhouse and challenges him on the reason for leaving Salem. After a person of interest was questioned, Hope fills Paul and Sonny in. Then, Sonny and Brady have a misunderstanding about the person in charge of Titan. Victor explains why he is not ready to decide yet.
Episode 13190 (304) - Wednesday, 11th of November, 2020
Nicole confesses to Eric that she has not reciprocated her love for him while Sonny updates Kate that Lucas turned down their request. Eventually, Sonny prevails on his insistence that Kate should help dig out the truth, which Kate is still not willing to do. However, she finds Lucas in his drunken state. Sonny assures Paul that he still loves him.
Episode 13191 (305) - Thursday, 12th of November, 2020
Eric and Nicole awake together at the farmhouse, and it dawns on Nicole that telling Brady the truth about how she feels is important. Sheila is angry because Bonnie still wants to make her be the Kiriakis maid. Adrienne comes out of hiding and runs into Hattie, where she places a demand that Hattie should assist her in getting out of prison.
READ ALSO: Mehek teasers: November 2020
Episode 13192 (306) - Friday, 13th of November, 2020
Nicole arrives home to inform Brady that she loves Eric and that both of them spent the night together. Kate shares what she has learned with John, Roman, and Marlena. She also makes them understand that an old "friend" has something to do with the information they are after. Bonnie challenges Victor and accuses him that she overheard when he was talking to Xander on the strategy they would use to kill Deimos.
Episode 13193 (307) - Monday, 16th of November, 2020
Nicole appreciates Brady for understanding how much she wishes she and Eric would be together, but the bombshell that Brady drops hits her. John informs Paul about the latest lead, and JJ presents Abigail with a wedding gift before telling her that the police force has suspended him. Meanwhile, Lani attempts to implore Hope so that JJ's suspension could be discarded.
Episode 13194 (308) - Tuesday, 17th of November, 2020
The way Brady threatens to present Nicole as Deimos's murderer if she insists on keeping her ties with Eric and staying in Salem stuns her. Eli's consideration of leaving town for a job since she is sure that Rafe is the person blocking his opportunity at the Salem PD angers Gabi.
Episode 13195 (309) - Wednesday, 18th of November, 2020
Sami gives Lucas a difficult time because he refuses to fall off the wagon. All he aims at is to make Lucas sober. After Nicole breaks the news of her discontinuation in building a life with Eric despite everything he had done stuns him. At the same time, Paul shares information about his botched plan with Sonny. After getting the gist, Sonny becomes angry that Paul could do that and then, the fact that Sami hindered them is a relief to her.
Episode 13196 (310) - Thursday, 19th of November, 2020
Sami pays a visit to Marlena and has a share of different emotions. Adrienne pleads with Hattie after everybody is beginning to realise that Adrienne, also known as Bonnie, is different from whom they used to know. Chad lays into Andre for his share in sandbagging Hattie. After Sonny comes up with an idea, Andre does something unexpected.
Episode 13197 (311) - Friday, 20th of November, 2020
Abigail finds Sami and Chad together. Chad promises to get in touch with Sami once they find out any new information. Then, Abigail and Chad share some romance, and before Justin and Bonnie, Victor informs Maggie that their marriage had hit the rock before handing over the divorce papers. Kayla's waiter at the cafe is Tripp.
Episode 13198 (312) - Monday, 23rd of November, 2020
Nicole informs Brady that she has fulfilled his desires and broken Eric's heart completely. Later on, Nicole crosses with Jennifer and encourages her to take care of Eric. At the same time, Bonnie intercepts as Adrienne calls Justin, before Maggie bursts in while Victor and Bonnie are mid-ceremony.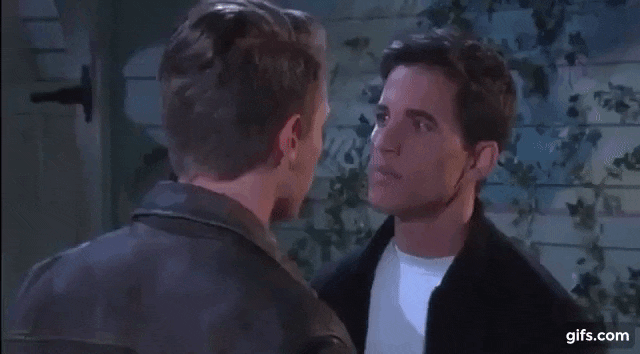 Episode 13199 (313) - Tuesday, 24th of November, 2020
Sheila is ready to marry Victor, and Bonnie with Brady are witnesses before Maggie and Justin interrupt the event. Steve and Kayla try to find out the cause of Adrienne's bizarre attitude. Hope challenges Rolf, and Jennifer locates Eric at his farmhouse, but whether she will get him to return to Salem or not is worth finding out from today's episode.
Episode 13200 (314) - Wednesday, 25th of November, 2020
Those at the wedding all react after finding out that it is not Adrienne and Victor that are getting married but Bonnie and Victor. Kayla, Steve, and Justin visit the prison, while Maggie is angry that Victor attempted to hire Xander instead of Deimos. Sami and Hope force Rolf to tell them how he managed to bring back Will.
Episode 13201 (315) - Thursday, 26th of November, 2020
Steve, Justin, and Kayla join forces to get Adrienne out while Bonnie tries to retreat hastily, only for Sheila to thwart her. Meanwhile, Adrienne and Justin downplay on their coming together again. Then, Eli shares the information on how he sandbagged Sheila with Gabi, while Hope enlists Lani and JJ to dig out Rolf's secret.
Episode 13202 (316) - Friday, 27th of November, 2020
Chloe quizzes Brady over the decision Nicole made in deserting the town with Holy. Eric and Roman get to know that they jailed Sami, and Brady and Eric have a heated argument. Rafe accuses Hope of issues concerning Sami's jail term. He also warns her never to question her decision since she is now a commissioner.
Episode 13203 (317) - Monday, 28th of November, 2020
Brady and Eric fight but Victor stops the brawl. As Eric confides in Jennifer, Brady lets Victor understand that the enacted revenge may not be enough. Then, Brady and Victor are surprised to see Eve. As Sami locks horns with Hope, Justin informs Lucas that Bonnie and Adrienne have switched places.
Nicole
Nicole finds it hard to believe that Eric left Salem because he is in love with her. Eventually, she visits him and apologises for not reciprocating the love. After both of them spend the night together in Eric's farmhouse, she concludes that it is important to let Brady know how she loves Eric as well. What do you think will happen?
Victor
Victor and Bonnie are about to be joined in holy matrimony but Maggie and Justin show up and interrupt the event. After the guests find out that Victor and Bonnie are not getting married, they feel disappointed. What will happen to his wedding, and who ends up winning his love?
As the premiere episodes of Day of Our Lives teasers broadcast at 16h45 from Mondays to Fridays, it will be an interesting moment each time you connect with other fans of the soapie to watch.
READ ALSO: New! My Identity Teasers: October 2020
Briefly.co.za recently published the details of My Identity teasers for October 2020. If you have been looking for a soapie to indulge in, you might want to consider checking it out. The highlight of the show is how Ashish gets caught up between the love of his life and his mother's selfish motives. Will he give in to what she is demanding of him?
READ ALSO:
This is Fate 2 teasers: November 2020
Deur Dik en Dun teasers: November 2020
Scandal! teasers: November 2020
Source: Briefly News