Young Love teasers: November 2020
Mangala goes insane after Nimboli chooses to stay with Anandi and she has to be taken to a mental hospital. On the other hand, patients at Jagdish hospital have worsening conditions due to wrong medications. Jagdish is accused of killing patients. Will justice be done for all those affected? Find out from the following Young Love teasers for November 2020.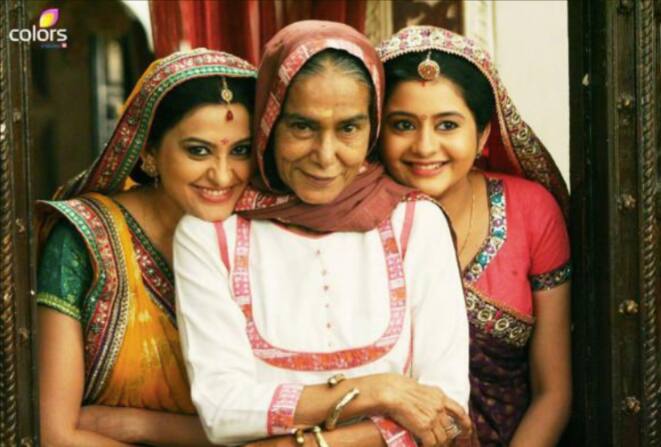 Young Love is one of the best Indian shows in South Africa. You cannot afford to miss the drama this November. Find out if Kalyani Devi will survive an accident after Kundan cuts his car's brake lines. Why is Nandini admitted to the hospital?
Young Love teasers for November 2020
Are you a fan of the Young Love show? November episodes have a dramatic turn of events that will keep you glued to your television. Find out what is going to happen from the following Young Love teasers.
Monday, November 2, 2020 (Episodes 2142 - 2143)
Nimboli finds out that Anandi is her true mother. Mangala tries to talk Nimboli into living with her, but Nimboli rebukes her. She instead makes up her mind to go with Anandi. Shivam welcomes Nimboli, and the family prays for harmony.
Nimboli's return makes Anandi happy. On the other hand, Mangala has lost her mind after Nimboli left. Jagdish does not accept Anandi's request to bring back Mangala.
Tuesday, November 3, 2020 (Episodes 2144 - 2145)
Anandi decides that Mangala needs help after finding her treating a doll as Nimboli. Anandi takes Mangala to a mental hospital so that she receives suitable treatment and care after being unable to keep her home.
Akhiraj goes to Jaitser in disguise. He goes with Kundan and Harki with one agenda, to get revenge on Anandi and her family. Nimboli is worried when crazy Mangala does not remember her.
Wednesday, November 4, 2020 (Episodes 2146 - 2147)
Kalyani Devi goes to see Baba Ji accompanied by Mannu and Nandini. Kundan cuts Kalyani Devi's car breaks when Kalyani Devi is listening to Baba Ji's preaching. On their way back, they all get frightened when Mannu finds out about brake failure.
Mannu successfully aborts the car accident. The news shocks Baba Ji. Anandi urges Nandi to take the cursed Bhabhuti belonging to Baba Ji. Nandini has to be admitted to a medical facility due to her critical state.
Thursday, November 5, 2020 (Episodes 2148 - 2149)
Wrong medications at Jagdish's medical facility worsen patients' conditions. There are demonstrations at the medical facility after the drug inspector identifies the issue.
Jagdish is accused of ending the life of patients at his hospitals. Enraged people go to punish Jagdish at his house. Nandini and Dadisa manage to send away the angry villagers. Ganga and Anandi are determined to work on the case and make sure that the culprit is brought to justice.
Friday, November 6, 2020 (Episodes 2150 - 2151)
Several people throw stones at the mansion because they revolt against Jagdish and the hospital. At the same time, Anandi sights Mangla deserting the hospital.
Monday, November 9, 2020 (Episodes 2152 - 2153)
Nimboli is so angry because of the passing away of Mangla. Then, Anant eventually accepts the fact that he has an emotional feeling for Anandi.
Tuesday, November 10, 2020 (Episodes 2154 - 2155)
Jagdish lands in the police custody, while unknown people kidnap Kavita. Then, Nandani and Shivam hide in the back seat of Anandi's car while rushing to rescue Kavita.
Wednesday, November 11, 2020 (Episodes 2156 - 2157)
Jagdish and the cops get across to Ashram, and they are ready to arrest the fake Guru (Akheraj) before those loyal to the fake Guru arise with a threat to contend with Jagdish and ensure the safety of their Guru!
Anandi finds out that Akheraj is the so-called Guru.
Thursday, November 12, 2020 (Episodes 2158 - 2159)
Akheraj refutes the accusations coming from Anandi before the crowd. He even confesses that he is not Akheraj but a Guru.
Part 1
The group of people tortures Akheraj after they discover the truth about him.
Friday, November 13, 2020 (Episodes 2159 - 2160)
Part II
Akheraj shoots Grandma Kalyani, but you need to find out if she eventually lives or she loses her life.
Kundan and Akheraj tie-up Harkhi because she tells them that they are not doing the right thing.
Monday, November 16, 2020 (Episodes 2161 - 2162)
The villagers and the family gather themselves because of Grandma Kalyani's funeral at the mansion.
Then, Harkhi lets Jagdish know what Akheraj is planning.
Tuesday, November 17, 2020 (Episodes 2163 - 2164)
Nandani assists Anandi in removing the bullet shot into her shoulder, while Akheraj keeps searching for them. Jagdish eventually fires the gun at Akheraj.
Wednesday, November 18, 2020 (Episodes 2165 - 2166)
The story takes another dimension, and Dr Nandani, also known as Nimboli, is now grown up. Nandani and older people dance together in the park.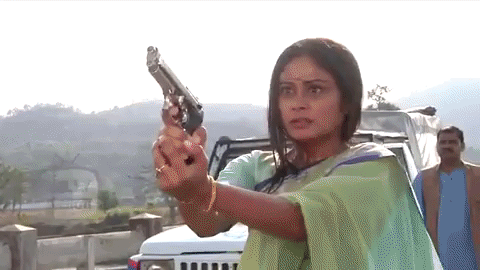 Thursday, November 19, 2020 (Episodes 2167 - 2168)
News reporters interview Nandani, and their concern has to do with whether she was once a child bride or not. Then, Nandani begins her first day of work at the hospital.
Friday, November 20, 2020 (Episodes 2169 - 2170)
Nandani informs the relatives of the patient that she does not have a brother anymore. Then, the sister slaps Nandani while Amit and Nandani visit a restaurant.
Monday, November 23, 2020 (Episodes 2171 - 2172)
Mr Shekhwat informs Nandani that Shivam's whereabouts have been discovered. Shivam and Nandani meet face-to-face amid a traffic jam.
Tuesday, November 24, 2020 (Episodes 2173 - 2174)
Shivam prepares a birthday cake because of Nandani, even though they did not spend time together. Then, Nandani comes in contact with Krish and finds out that he is the new intern at the hospital.
Wednesday, November 25, 2020 (Episodes 2175 - 2176)
Nandani is sad after finding out that Krish is the visitor they are hosting at home now. Then, Sudha attempts suicide because Premal is not ready to be her husband.
Thursday, November 26, 2020 (Episodes 2177 - 2178)
Nandani sights Krish entering the Jaipur Central Jail. Also, a knife and passport fall out of Krish's bag. So, what could he be up to?
Friday, November 27, 2020 (Episodes 2179 - 2180)
Sudha's grandmother appears, and she and Sudha do not say good things about Nandani, even though Nandani does everything possible to assist them. Shankar visits Nandani's room and utters some words to Anandi's picture.
Monday, November 30, 2020 (Episodes 2181 - 2182)
Nandani and Krish perform a duet. Kundan does not have to remain in prison.
What happens to Young Love characters?
Balika Vadhu is a popular show in South African households. Who is your favourite character? Here is what is going to happen to certain characters in Young Love November episodes.
Mangala
She is fond of Nimboli, who refuses to stay with her after finding out about her true mother. Nimboli's decision makes her delusional, and Anandi has to take her to a mental hospital. Nimboli gets sad after she fails to remember her.
Jagdish
The condition of patients at his hospital worsens because of administering the wrong medications. Investigations by a drug inspector unearth the cause of the problem. This causes chaos at the hospital, and villagers plan to punish him at his house.
The above Young Love teasers reveal the great entertainment that can be expected this November. You have no reason to miss it. Follow the action to see how Nimboli's decision to leave Mangala affects her.
READ ALSO: Mehek Teasers: November 2020
Briefly.co.za highlighted what is coming up on Mehek in November 2020. After news of Leleti's death, Dennis is left in sorrow. Priya stays by his side to make sure he gets through the misery. On the other hand, Karan is determined to find and implicate the murder.
A terrorist attack puts Shaurya's family in danger. He has to rescue them before it is too late. How will Shaurya devise an effective rescue plan? Find out from the teasers.
Source: Briefly News