Rami Chuene shares her thoughts on how the Bible addresses homosexuality
- Actress Rami Chuene has weighed in on the heated debate about homosexuality and the Bible
- The media personality said that labelling homosexuality as unnatural is a big mistake
- Her argument was met with mixed reactions from Mzansi social media users, some agreed while others had passionate rebuttals
PAY ATTENTION: Click "See First" under the "Following" tab to see Briefly.co.za News on your News Feed!
Rami Chuene has shared her thoughts about how the Bible addresses homosexuality. The topic was re-ignited by a show on 1Magic called Cheeky Palate, where the controversial issue was addressed.
The episode, hosted by Phat Joe, featured a few well-known guests including pastor Gerry Rantseli-Elsdon, Joshua Maponga and Zwai Bala.
Rami Chuene weighed in on the chat that suggested that homosexuality was unnatural. Taking to Twitter, Rami posted:
"Homosexuality has always been the easy target because it is the only natural thing classified as unnatural, labelled as a behaviour in the Bible. And that's the first mistake. A big mistake."
She went on to say:
"Leviticus 20:13 that you proudly declare with your chest was written to forbid something that was happening already. Leviticus means 'and He called' was a manual compiled by priests to be used as law to regulate & instil a particular way of living. Read, research, understand."
Social media users had mixed reactions to her comments. Twitter user MahlomolaMalaka said:
"Homosexuality is not natural because the same gays/lesbians are products of opposite sex partners. So basically it actually disrupts nature, all people who choose to be gay choose to defy the rules of nature... A man has sex with a woman so that a child can be born."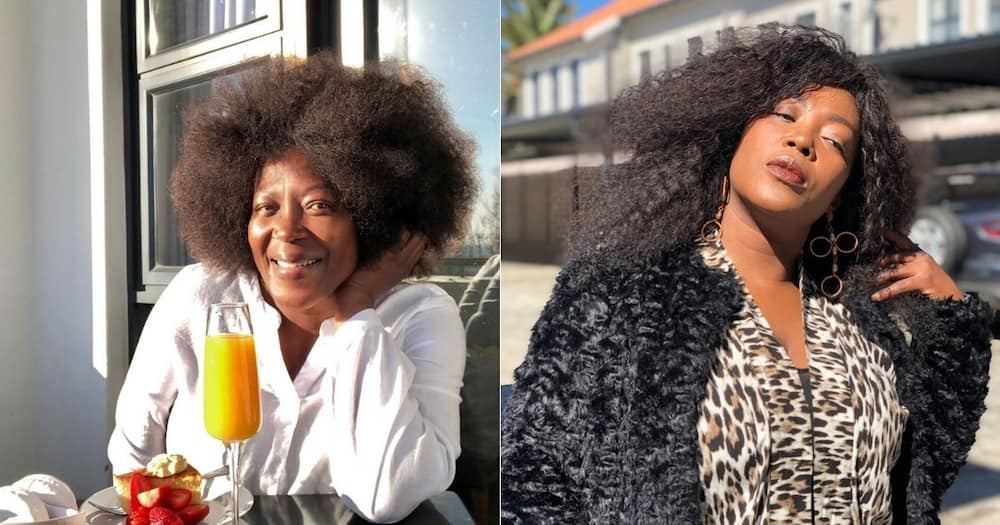 mello_abie said:
"But if God forbid it, it can't be natural."
54AfricanVoices said:
"I think homosexuality is taught and observed through the media and culture in society. That's why you find gay people in more modern countries as well as countries with western media consumption. Sadly social media is now spreading this culture to every country on earth."
SuiGenerisx said:
"Most Africans has agreed to accept an existence of LGBT communities: However, they do not APPROVE of it. Pan African social behaviour knowledge, beliefs, arts, laws, customs, capabilities, and habits of the most Muslim groups sees it as a taboo."
CaptainPitori said:
"One thing people tend to forget is that not everyone is Christian. Therefore not everyone follows the Bible. Homosexuality is natural whether the Bible forbids it or not. There's scientific proof. People should just educate themselves and stop being ignorant."
Briefly.co.za previously reported that Rami Chuene could not believe it when she saw that Ferguson Films had hired actor Peter Mashigo to star in The Queen. When you have been accused of abuse like Peter was, best believe peeps are going to have something to say when someone chooses to associate themselves or their brand with you.
With the current climate of femicide and gender-based violence in Mzansi, hiring someone who was previously accused of beating up a woman, is definitely not advisable. Ferguson Films be doing some questionable things these days.
Briefly.co.za learnt that Ferguson Films hired Peter to play a role in one of their most successful productions, The Queen. Announcing the news set people off and it was made known. Just last year Peter was caught on camera getting physically abusive with his girlfriend, Ndundu Sithole. The couple seemingly had a heated argument before things escalated.
The whole of Mzansi saw the clip and Peter's name was torn apart for it. Peter made his debut on The Queen this week, and while some were happy to see his face back on their screens, others were not. Rami was one of those that were not and she made it known.
Enjoyed reading our story? Download BRIEFLY's news app on Google Play now and stay up-to-date with major South African news!
Source: Briefly.co.za