Cele reveals Senekal murder suspect has 16 prior convictions
- Police Minister Bheki Cele has revealed that one of the suspects connected to the murder of Brendin Horner had a troublesome record
- Cele said that the man arrested for the farm manager's death had already been arrested 16 times
- The minister questioned how the man had managed to get 'another chance' at freedom after committing so many crimes
PAY ATTENTION: Click "See First" under the "Following" tab to see Briefly.co.za News on your News Feed!
Police Minister Bheki Cele has revealed that one of the suspects taken into custody for the murder of farm manager Brendin Horner had been arrested 16 times.
Speaking during a media briefing, the Police Minister questioned how citizens with such a lengthy criminal record could walk free:
"I would like to know why a person who has been arrested 16 times is still given another chance to commit another crime."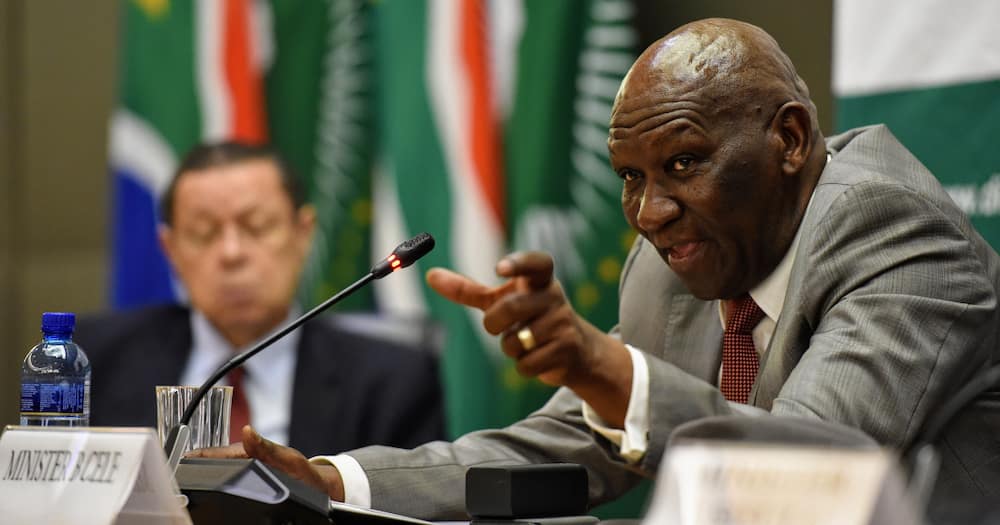 Cele said that this is an issue that the justice and security cluster would need to mull over, calling for 'much closer' cooperation on similar matters.
The minister is set to visit Horner's family later this week, revealing that he had met with Economic Freedom Fighter leader Julius Malema and is set to meet with Pieter Groenewald, FF+ leader, within the next 24 hours:
"I have committed to meet the leadership of some political organisations that have been drawn into the situation. This morning ... I had a meeting with the leader of EFF, in the next 24 hours I will have a meeting with the leader of FF+."
On the meeting with Malema, Cele said that the pair had agreed to be mature and provide leadership in the ordeal. The authority of the state, according to Cele, would not be cast aside and people won't be allowed to bully the government.
Commenting on the events in Senekal, Cele said that the situation had been unacceptable:
"It can't be allowed. This time we will be ready. This time we will be there to protect the property of the state, to protect the integrity of the state and to protect human beings even when those people are suspects. They cannot be given to anybody to deal with them."
Earlier, Briefly.co.za reported that EFF Julius Malema had called on EFF 'ground forces' to mobilise and attend the next trial date after protests outside of the Senekal Magistrate's Court turned violent.
Angered community members had demanded that the suspects be handed over after the trial was postponed. In the fallout from the protest, a police van had been torched, resulting in the arrest of a local farmer.
Enjoyed reading our story? Download BRIEFLY's news app on Google Play now and stay up-to-date with major South African news!
Source: Briefly.co.za