- The DA has experienced a series of setbacks in securing voter confidence ahead of the 2019 elections
- Governments where the DA leads, particularly Cape Town and Johannesburg have seen an increase in tension and public criticism
- Maimane believes that the criticism comes due to the DA's commitment to stamp out corruption
The public is losing confidence in the DA after a series of criticisms levelled at mayors in several of the biggest cities it runs, including Cape Town and Johannesburg.
Mayor Patricia de Lille faces an official probe after accusations by her fellow party members of poor administration and a high-handed management style — allegations she denies.
The tension comes as the city struggles to address chronic water shortages due to the worst drought on record, with taps set to run dry in April unless consumption is curbed or there is unseasonal heavy rain.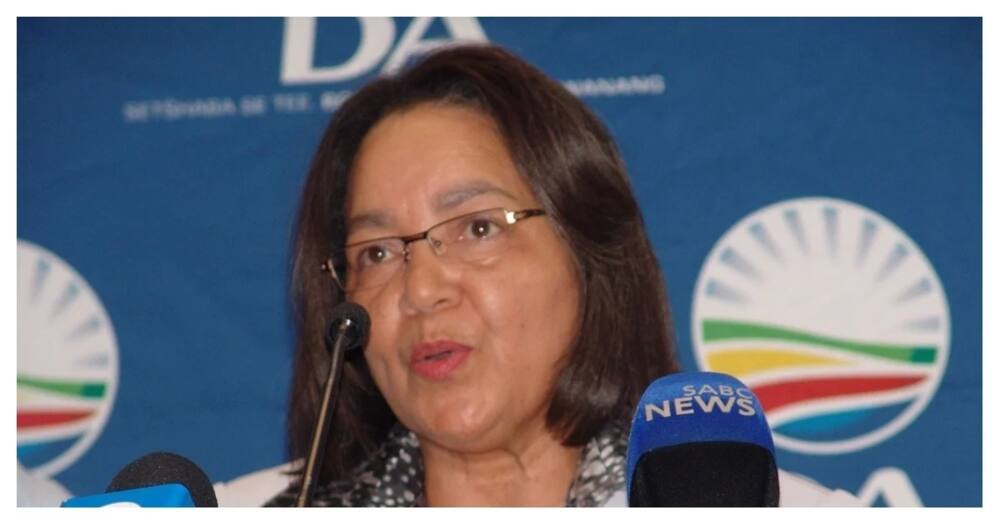 READ ALSO: Shaun Abrahams: I acted independently to secure preservation orders
"The DA has been hit by a perfect storm of party infighting in Cape Town and a natural disaster," said Daniel Silke, the director of Political Futures Consultancy and a former DA counsellor in the city. "While the majority of residents don't care about political ideology, they do care about water very much. If the DA do not get a grip on this crisis, they could face a ratepayers' revolt."
In Johannesburg, Mayor Herman Mashaba, alienated many DA members and supporters with his hard-line approach toward dealing with illegal immigrants. He's also accused of having an autocratic governing style.
Mashaba has been criticised on talk shows and social media for not doing enough to fill potholes and fix broken traffic lights, and for power and water outages that have plagued Johannesburg in recent months.
Last June, the DA lost control of Mogale City after some councillors in the municipality's governing coalition broke ranks with their parties and sided with the ANC to topple the mayor.
In Nelson Mandela Bay, mayor Athol Trollip has been at loggerheads with his coalition partners from the UDM, and in November narrowly survived a no-confidence motion brought by the ANC.
DA leader, Mmusi Maimane, said the party has to show that it remains true to its commitment to tackle corruption and mismanagement.
"We have to act," he said by phone from Cape Town. "Our supporters, many of whom may not like it at first, come around once we present them with the evidence."
READ ALSO: Troubled waters: Local video of bakkie being swallowed by ocean goes viral
Do you have a story to share with us? Inbox us on our Facebook page and we could feature your story.
To stay up to date with the latest news, download our news app on Google Play or iTunes today.